A Newbie's Guide to the Snowbird Life
Pulling up your stakes to travel south for the winter is often a daunting task in life. It also changes your lifestyle in several ways because it may be overwhelming. This implies that an individual must make difficult decisions therein. The burgeoning population of sun chasers has very little on resources as well as inclusive information to help them to make a significant change to the snowbird lifestyle. This article is the ultimate guide to becoming a snowbird. It highlights critical points those who aspire to become snowbirds must look into considering the impending challenges. In this blog post, we also share information on what to do before leaving for your winter location, where you should visit, and how to get to that place. We also answer some of the common questions asked by prospective sun-seekers.
What are a snowbird and the snowbird lifestyle?
Snowbirds are typically 55+ and escape the cold winter at home and travel to a warm destination where they can spend a lot of time outside. They rent accommodation at long-term rates or even buy a property. If the distance is drivable they take their own car or RV, else they fly and use public transport or rent a car. Often they cook their own meals and enjoy a similar lifestyle similar to if they would be home during the summer.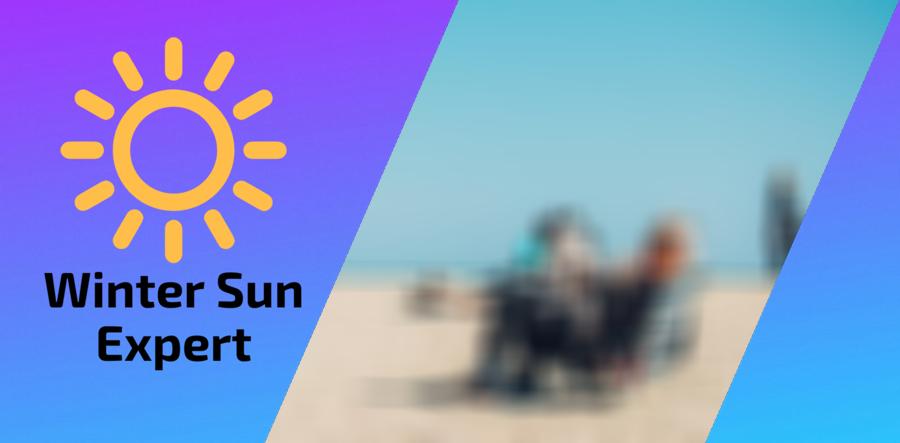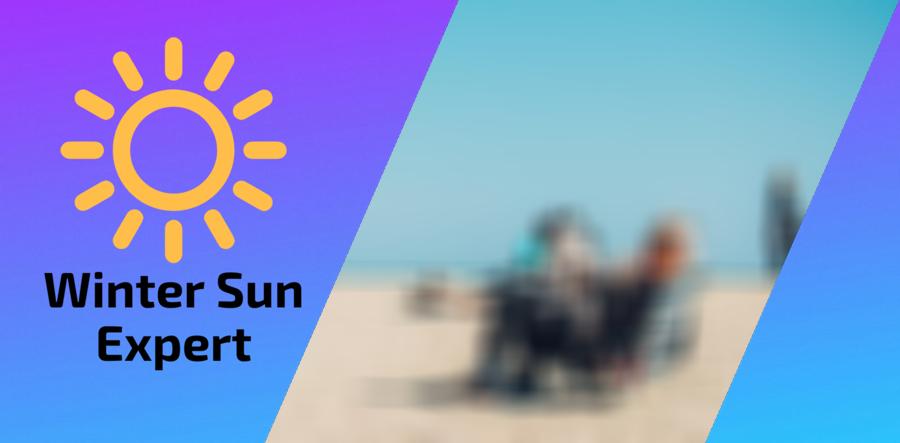 As a reader, you will gain a detailed understanding of the sun-seekers lifestyle. You shall even walk away with plenty of suggestions coupled with ideas on the most important things to consider.
Understanding the snowbird lifestyle
In this context, a snowbird refers to a person and not a bird, as you may have thought. These individuals are also known as sun hunters or winter visitors. They are seasonal travelers, often retirees, who move to various areas with slightly warmer climates, particularly in winter. It was not always this way- today, the majority of winter travelers are between the ages of 45 and 68. These are actually baby boomers. The generation is prominent for being pro-active. These people are also not just educated but wealthy. Other than that, they can quickly adapt to the lifestyle of a winter traveler promptly. Over 65 percent of sun-seekers are healthy and fit to travel. Individuals who stayed in a single area but are of the same demographic actually reported as having undesirable health. 
When does snowbirding occur?
In the next couple of months, hundreds of northerners, also known as sun searchers, will escape their homes because of the cold climate to spend their winter in different warm places and sunny spots not just in southern but northern areas of the US. If you have thought that packing your essentials for two weeks is hard, then try packing for months. A winter visitor's checklist often includes winterizing the main home and changing their addresses with USPS, besides registering their vehicles in a secondary state. You may also need to pack essential tax documents, insurance information, as well as place an order for long-term prescriptions. So how does one become a winter visitor? We shall discuss this in the next paragraphs.
It is a pretty tough time to be a winter visitor. Various memories of last year's winter in Canada are pretty fresh. At the same time, the US dollar keeps soaring. Property prices are definitely rebounding. Most people may wonder if it is better to stay home and then invest in an electric blanket. Luckily, just a couple of months in the United States of America, Sunbelt is literally within reach, particularly for middle-class retirees.
You may, however, have to economize compared to the past few years. Take a look around you will realize that there are a couple of affordable places around if you are on a tight budget, the primary strategy for finding affordable accommodation is coupled with the ability to manage your finances. In the following segments, we shall take you through primary snowbird budgets not just for couples renting in the Sunbelt for a few months but how to enjoy life with family on a budget of up to $7,000.
1. Choose an area that reflects your style
Generally, winter visitors are known for choosing living areas based on the places they have initially visited on vacation. Here is a point to note on the same- fleeing your native home to settle in a land where you will be spending your daily life isn't a vacation. For that reason, your sun-seeking location should reflect the kind of activities you usually indulge in. It also needs to reflect your lifestyle, including what you often do.
You should create automatic payments before leaving your home. Ensure that you have paid creditors and set up an electronic pay bill with the bank account you often use. In case your bank account does not have its branch where you will be visiting, then you should open an account near your winter home. Other than that, you need to know that if you are an active individual who loves to have fun, then a laid-back conservative society at the beach will not serve you. You may have to rethink your decision.
2. You should not go all-in at once
Begin your winter visiting experience by renting an area for a month. Stay in the area for a month before devoting to an entire winter. You need to be sure that you love the place before settling in. That said, you can only know it if you live it. In case you're unhappy, then you can always try the place next year.
On the other hand, if you are happy with the area, you can always book the entire winter. Find the right spot and initiate a rental arrangement with the landlord. You may as well book the following year prior to leaving because good rentals are hot cake.
3. You should go electronic with the bills
In the past, it was challenging to keep up with life when you were in a different country and away from home. People needed to check emails to see if they had received bills. They also paid their bills using the same platform. Over the years, technology has made things easier for us. Before you depart your home for the summer, you should create various automatic payments using regular creditors.
4. You should not overbook visitors
Friends, as well as family hailing from the north, can initiate a visit because you are settling into a warmer region. While this could be a kind gesture, not just from you but family alike, you need not overdo it. Try not to overdo your extended open invitations. Of course, we all love it when friends and family visit. However, being a frequent host can take a lot of energy as well as time. You should, therefore, schedule such visits-do it in moderation. If not, your winter home is going to turn into a resort for breakfast and bed. This would be devastating because it would be without income.
5. Remember to pack for your pets
If you are a pet lover, then you know how important it is to create a packing list. Remember, you should plan for your pet's expenses before anything else. To achieve this, you need to shop around for some of the best options around. Find out the best price on food, warmers, and medications. Your furry friends should definitely have their items packed in an organized manner. Therefore, you must also remember to carry their travel requirements. This should not be a last-minute thought.
Here are a few key elements to look into as you pack for your pet.
Does your furry friend have the prescriptions needed?
Have you copies of the pet's medical records?
Have you packed your pet's toys?
Do you have blankets?
Does the winterization city have requirements for pet registration?
6. Try to be economical by cooking at home
Traveling to a foreign state in itself is pretty costly. Therefore, you must master a few tips on how to save money. One of the leading ways to achieve this is by cooking at home. Towards that end, you should not take up a large room-load your kitchen area into the trunk of your vehicle. There is often an easier way too. This is particularly if you intend to revisit the same place. If you are renting, go along with your appliances such as a blender and room heater.
On the other hand, if you own property, you should focus on purchasing another different set of appliances, which you should leave behind. If you rent in that same region year in and out, then you can look for self-storage for your tools and additional household items. This may save you space every time you make a winter trip.
7. Avoid packing items you can purchase from the summer land
You may be tempted to pack various items such as mouthwash, body lotion, hair shampoo, and toothpaste. This will cost you because such things take up ample space in your travel bag. They may also create a mess during transit. These items should be readily available in various tuck shops at the winter residence. Consider buying them from that place instead.
Relevant things a snowbird must know
 As earlier highlighted, a snowbird travels occasionally. Therefore, they usually look for the most affordable places to reside. In the next segment of this blog post, the discussion will focus on all you should know about seasonal vacationers.  You will get to know about different packing tips that will help to ensure that you can travel in a less stressful manner.
Young people also take advantage of snowbirding, although they may not have retired fully. Since people can commute easily from one region to another, they can easily lead to a transient lifestyle. Most people are looking for different ways through which they can take advantage of the snowbird lifestyle.
People save money by planning a trip earlier and also packing everything efficiently. When you set a budget and also stick to it, the while traveling experience will be manageable. In this snowbird checklist, some tips will be provided on how to save money and also pack efficiently. 
1. Keep a Simple Wardrobe
Regardless of the destination that you are traveling to, ensure that you have packed clothes that will align with the weather conditions of the specific region. For instance, the temperatures in Phoenix are quite high at some point. When traveling to such an area, make sure that you have carried a light jacket and some pants. Never go overboard when packing clothes. A simple wardrobe ensures that you will not pay more money because of the moving expenses. When traveling to a state that has favorable temperatures, you will not have to pack a heavy jacket. In such an instance, pack a light jacket that has long sleeves.
2. Keep In Touch With Your Insurance Company
When traveling, you may get sick, and the medical expense may pile up. In some instances, the doctor may have prescribed some medicine, and you may need to refill the drugs at the pharmacy. Some of the drugs that may be prescribed include opioid painkillers. The insurance company may not be covering the out-of-network services, and that is why you should contact them before you travel.
The following tips allow you to know whether you have been fully covered by the insurance company even when you're traveling:
Some insurance companies operate nationwide, and that means that they cover numerous states.
If the insurance complies with the Affordable Care Act, it might cover you even when you are traveling.
In some cases, you may have to look for supplemental insurance coverage.
The best solution, in this case, is to liaise with the health insurance company and the pharmacist when you are about to travel. After conversing with the pharmacist, you can purchase various drugs legally before you travel, and you will also not live in fear since you will have your meds. Also, you can adjust your health insurance cover temporarily so that it can include out-of-network services.
3. Come Up With Inexpensive Hobbies
After retiring, you will have a lot of free time, and you can engage in different activities that you prefer indulging in. Unfortunately, some things will not fit well in your car, and you may incur some extra expenses when going out. Make sure that you have packed some items that you own, and they will keep you occupied throughout when traveling before you get a temporary home.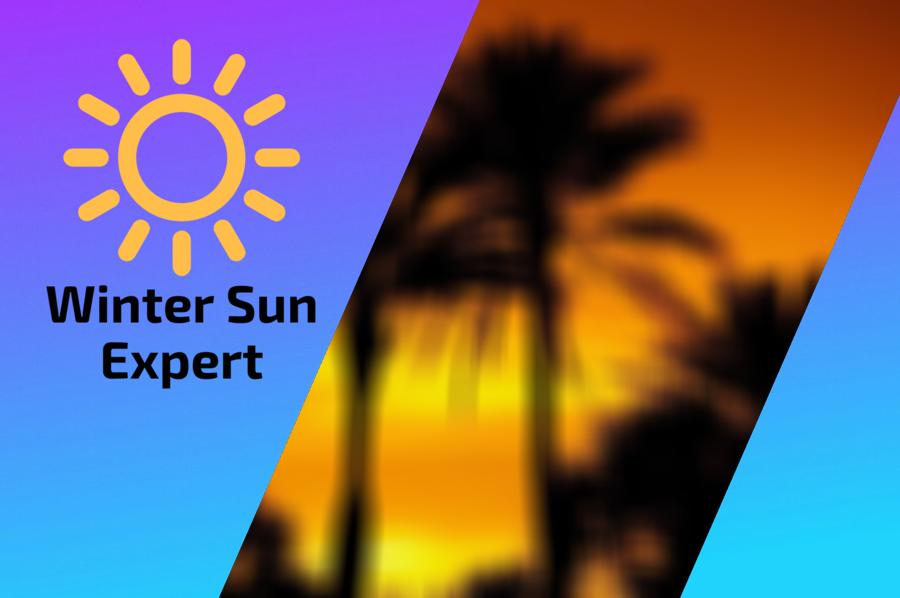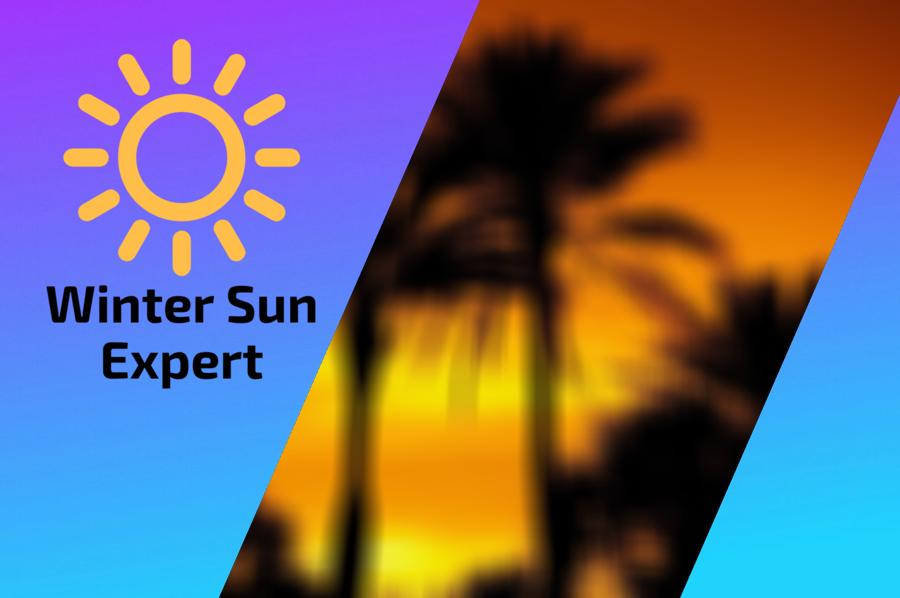 Some of the hobbies that you may consider include:
– Photography
If you own a camera, you should make sure that the camera body is well protected. Also, the extra padding will ensure that the filters and lenses are well protected. Before you start the journey, make sure that the whole camera is disassembled. If you are traveling on a plane, do not store it in the checked bag. Also, do not carry lithium batteries. Some people do not have cameras, but they can also take photographs using their smartphones.
– Reading
Technology has significantly advanced, and you can also read a lot while traveling. You can carry a tablet and read different books from platforms such as Amazon. The main advantage of tablets is that they can store a large number of books, on the other hand, a suitcase can only carry at least six novels, and such an investment is quite costly.
– Decorating
When decorating your temporary living space, you will encounter some challenges. Cross different items off the packing list and also collect some pieces in the city that you are supposed to visit. Make sure that you have turned your living space into a real home. Some online materials will allow you to learn more about interior design. You will also be able to utilize different storage units accordingly. By keeping different items close, you will not have to move back and forth. Also, you will not be tasked with purchasing new items annually. 
4. Consolidate Electronics
It was earlier mentioned that electronics such as tablets come in handy while traveling. Your comfort level matters, and you can opt for a tablet, laptop, or smartphone. If you have a tablet and a computer, you will not have to spend money on other appliances, including:
Radios and stereos (you can listen to your favorite radio stations online).
Television.
Desktop computers.
Clocks.
DVDs.
GPS devices.
Video recorders.
Address books.
If you have a good smartphone, you will reduce the number of appliances that you have to pack when traveling. Also, make sure that you have carried your charger.
5. Always Go Digital
At times, people become a little paranoid, especially when the paperwork has piled up. The essential paperwork entails insurance documents, rental agreements. Your driver's license and tax forms. Make sure you have carried all these documents when traveling.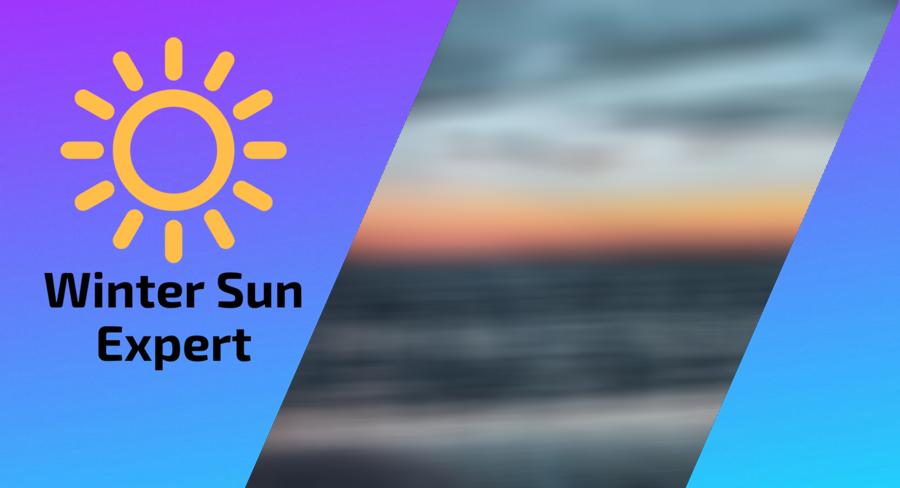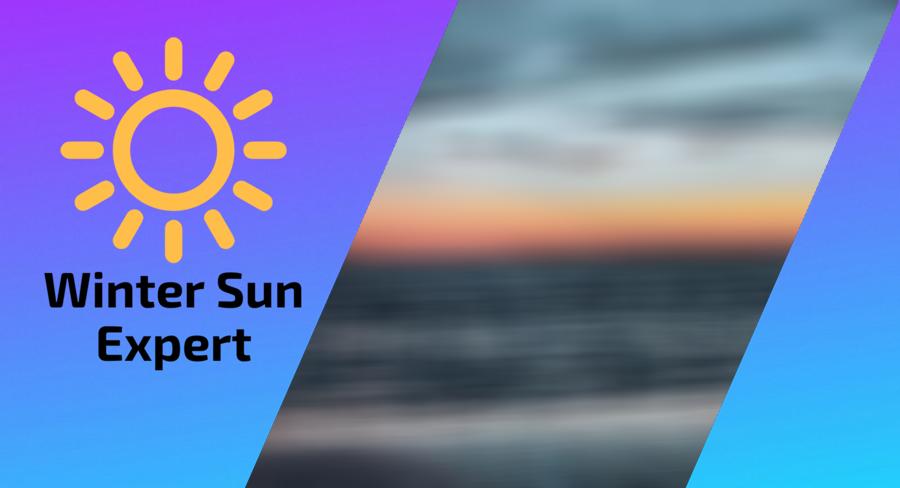 Some of the factors that you should consider include whether the documents should be presented in their original format. You can save some space while also ensuring that your valuable documents are intact. Scan each document and keep everything on a cloud server so that you can access everything using any of your mobile devices. Make sure you have carried all the necessary files so that you can also file your taxes on time, and you will not incur any extra fees by being fined by the IRS.
6. Decide to Store Different Items
Some people have many small items that they use regularly. It is advisable to store these items or send them to your residence through direct mails. Also, try to estimate how much space some of these items may need and also consider the shipping costs for different firms, including FedEx. After that, you can make a well-informed decision. Also, the charges by companies such as USPS are affordable when sending goods via mail. When traveling, some people may prefer car storage. Also, you may need to store some valuable items when you are traveling. There are many reasons as to why you should use self-storage at your snowbird or local residence. First, look for a storage unit that is nearby. Also, look into how you can set up one of these storage units in your house. With time, you will realize the benefits of self-storage units.
Things to do to stay in the U.S. as a snowbird
– Finding a notch in the sunbelt
For most winter visitors, accommodation is often costly. It can also vary dramatically. This depends on size, location, in addition to amenities that often go with it. For that reason, finding a reliable and attractive place at an affordable price should be your priority. Among prominent U.S. sunspot areas, California is expensive. Texas and Florida are generally cheap. Florida is cheap. It also has a variety of areas to rent, depending on your needs and locale in every state.
Prices vary too. Because finding a place to rent can be daunting in many ways, we encourage you to work with professional service providers in charge of home seeking. You can browse relevant sites for more information on the same. Consider checking client reviews of these service providers. That way, you will be in a position to settle in for something you can afford.
If you need something located near the road, your budget should be up to $ 1,400 per month. This amount should get you a fully-furnished apartment for a single-family. Space may not have several social amenities, including a swimming pool, but it must definitely serve its purpose. On a different note, you may also seek some best deals featuring unconventional accommodation, such as a park model.
– Discounting your expenses
It is pretty advantageous to spend in the Sunbelt because you will be in a position to cut your daily expenses for items such as gasoline and food. Some winter travelers have confirmed that such savings offset the strength of the dollar. If your lifestyle is similar to that of a Canadian, then there is definitely no reason to delve into budgeting more than you may have spent in Canada-this is particularly for daily expenses. For your basic budget, therefore, you should not allocate additional costs to your daily expenses. If you would like to splurge on pricey pastimes such as taking trips to various interesting destinations, it may add costs to your budget.
– Have a part-time caretaker for your property back at home
Because you are traveling to a different region, you need to hire paid service to check on your home often. Consider leaving your phone number with the neighbor for an emergency. This is if you have a cordial relationship with your neighbor. Ensure they go through your home to catch everything that may be happening around you. You can also set your alarm system at home and then leave your relative as the contact with the company. That way, if the front door alarm is triggered, your relative can contact the police to check your house for anything that may be stolen.
Additional Information
Before heading south, you need to make sure your home stays protected. One of the first tips we furnish you with is to let the home insurer know that the home will be empty for a while. Find out what they need you to do in order to make sure that the home insurance coverage is in effect as you travel on holiday.  A few things you should consider doing at this juncture are:
Winterizing your home– Here, you should have a couple of things inspected, checked, and then cleaned. These items are such as gutters and the furnace.
Consider storing your valuables in a safety box. These are items you will not carry to the summer land.
Suspend services: Next in line is ensuring you call your cable and internet provider to suspend your service. This should be temporarily done.
These are some of the tops tips that will help you to ensure that your items are safe for the extended period you will be away. As soon as everything is taken care of, you should rest assured that the only remaining thing is getting to your destination safely. That said, if you are on Medicare, you need to be in a position to obtain medical care from the summer land. This is only within the US. If you must use health insurance, then you should conduct extensive research on whether hospitals in your destination accept insurance. Are there doctors in those hospitals? Will the healthcare network cover you? You also need to carry along your medical records. These include prescriptions.
Take-Home
Retiring has a way of giving seniors some freedom that provides them with various ways of enjoying themselves. One such option is their ability to evade cold seasons by becoming winter travelers.
While some people may choose homes, others settle on picking a property and then renting it for that particular time of the year. Others may even invest in an RV to travel to warmer states. Before anything else, including home seeking, there are pros and cons you must consider. In this blog post, we have highlighted the primary elements.
Everything on this list is pretty doable. People who migrate seasonally have done so for several years. However, enjoying a successful winter visitor lifestyle is very involved than just going on a long vacation.
Other locations close to this location:
Travelers' Map is loading...
If you see this after your page is loaded completely, leafletJS files are missing.
If you have any additions, or comments on the content on this page, please use our contact form to let us know.