Can I put a hot tub on pavers? What professionals say
One of the more important aspects of a hot tub purchase is what type of underground it needs. There are two main types of hot tubs: ground level and in-ground. Ground-level hot tubs can be placed on many surfaces, such as a deck, a concrete slab, or other straight and robust surfaces. A question I often get is if a hot tub can be placed on pavers, that is what we will look at first.
Can I put a hot tub on pavers:
A hot tub can be placed on pavers, but ensure that they can bear the weight of the hot tub, including water and persons. Ensure that the floor is level and solid. Most pavers are laid at an angle to improve rainwater removal. Such a slope is not suited for a hot tub.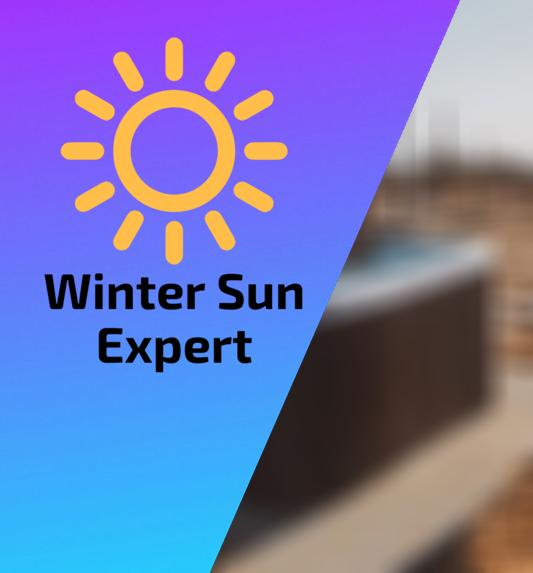 In this blog post, I will further explain how to place a hot tub on pavers. How thick the pavers should be, and what other floors are great for your hot tub.
Can I put a hot tub on pavers?
Your hot tub is a heavy fixture with a thick shell and a maze of electrical and pipework in its bowel. Depending on the size, your spa easily weighs anything above 200 pounds when empty. Its weight manifolds when filled with water. Before putting the hot tub on pavers, you should consider if the pavers are rated to support such weight. This should be the weight of the filled hot tub, including persons.
– The pavers should be solid and level for the hot tub
All hot tubs need a solid and level surface for support. Hot spas have very minimal flexibility. So placing them on uneven surfaces for a long time would cause permanent damage to them.
If the surface is not even, it will cause build-up in the tub. It also makes it challenging to drain the spa for cleaning completely. Because of these factors, check that the pavers provide an even surface.
Most often, patio pavers are finished with a slope to ensure that water runs off. It is not suitable for installing your hot tub. Ensure that when the tub is sitting on the paver, its base is in solid contact with the surface. Never shim the spa with temporary wedges to solve the issue of uneven surfaces.
– The pavers should be able to bear the weight of the hot tub
Pavers which are not rated for a driveway may not be suitable for being the base of a heavy hot tub. If the pavers cannot sustain weight, they will crack and make the tub installation unstable. Install your tub on pavers only when the surface is even and can support the tub's weight when filled with water.
In certain climates, pavers may sink during the cycles of freezing and thawing as weather changes. Make a separate solid concrete base for installing the hot tub in such conditions.
How thick should pavers be for a hot tub?
A popular approach to using pavers as a base for hot tubs is to place them on top of a gravel base. I recommend using permeable pavers, as this allows easy drainage of water. It avoids the issue of water pooling under the tub.
You prepare a 6-inch thick gravel base and top it with pavers that are at least 2 inches thick. Ensure to make the paver base wider than the footprint of the tub and cover the area around the tub. This helps to avoid you stepping on the gravel with wet feet when coming out of the tub. This also keeps the area around the tub clean and easy to maintain.
Can a hot tub be placed directly on the ground?
It is not recommended to put a hot tub directly on the ground. There are several reasons why this is a bad idea. Since hot tubs filled with water are heavy, you need solid, even surfaces to support the tub. Any surface which is not even and gives in under pressure will cause severe structural damage to your tub. It can break the tub's siding, shell, or sealers, causing leaks and other issues.
Placing the tub on grassy or muddy surfaces will create a mess as dirt and gravel on the ground may get into the tub when people step into the tub. Eventually, it will damage the shell, clog the filters and jets. Your soaking experience would end up being dirty and expensive with frequent maintenance.
Even if the ground seems even at the time of installation, heavy hot tubs settle after some time, which will make them unstable. And this settling of the ground can be more in certain areas than others. Resulting in an uneven floor.
– Use a spa cover near shrubs or trees
If you decide to place the base of the tub very near shrubs or trees, it will also attract a lot of debris to the tub in the form of dry leaves falling off. If you are using a spa cover, this can be blocked. But eventually, it is going to affect the durability of the filters as debris can get into the water while users step in after walking around the tub. So before you pour the concrete pad for your hot tub, make sure it is in a suitable location.
– Electric socket
Consider the proximity of an electric socket to the spa when you build the base for it. In such instances, leaving the wires lying around in grass or dirt ground will not be a good idea.
– Easy access
Another factor to take care of when you decide to place your spa is to allow access to it from all sides. The spa should be placed on the base in such a way that there is enough space all around for a technician to access it. This is essential to ensure proper maintenance and care for the spa.
What should I put down under my hot tub?
Hot tub users can choose from a wide variety of materials to put down under their hot tub. A concrete pad is the most popular option. But it needs to be installed correctly, or it can lead to water standing under the tub due to uneven surface. Concrete pads with unstable foundations may crack or shift when the concrete settles.
Compacted pea gravel is another popular material. It does not have the issue of a concrete pad but should be thicker and even. Mostly you need other solid surfaces to top the gravel base to keep things neat and clean. Pavers are a good option here. You may also go for readymade, portable surfaces made of high-density polyethylene or polypropylene. Examples are EZ pad or Handi-pad.
Other materials include bricks, crushed rocks, or a reinforced deck.
From one of our readers, we got the following feedback about using Pea gravel:
"Compacted pea gravel is another popular material." Pea gravel won't work at all. Pea stone does not compact properly. It's round..
So sure, you can spread out the pea stone, get it "level," and may get lucky enough to fill the hot tub up and have level water the first time, but it would be the most unstable base ever. Crushed stone compacts and creates a stable foundation because it interlocks when compacted, preventing shifting.
Pea stone is essentially the same as putting your hot tub onto of a bunch of balls. You can get the balls level to start. But very quickly, when natural Erosion begins to occur, and the ground around it moves, so will the pea stones causing them to fall from level very quickly.
– What is the most cost-effective hot tub floor
When you consider the cost, concrete can be a more costly option. Particular for a bigger tub. It can be a cost-effective option if you make the floor yourself and rent some equipment for making the mix. If you use a company to deliver an on-site concrete mix, the cost will probably be higher. Try to create the concrete floor in one go.
Brickpads will also be expensive, depending on the thickness, price, availability of bricks, and labor costs. If you lay them yourself, it will be considerably cheaper. Gravel or crushed stone bases are popular for DIY. It needs a lot of shoveling, but generally, it is easy to do. Mistakes are easy to fix, and using gravel or crushed stones drains water quite well.
EZ pad is portable, durable, and easy to install. This helps to keep the cost down. However, even with an EZ pad, it is recommended to level the ground and create a gravel base to place it.
What is the best base for a hot tub?
Before installing your hot tub, it is always better to prepare a strong base that is strong enough to support the tub's weight. You may prepare this base using concrete, bricks, or pea gravel. You can also use crushed rocks. Alternatively, you can also make a reinforced deck as the support base for your hot tub installation.
In all these cases, make sure that the base is flat and its minimum load-bearing capacity exceeds the deadweight of the tub. It will depend on the size and volume of the tub model you purchase.
Decks made of bricks can also support hot spas. Depending on the quality of the surface underneath, the brick pads tend to settle unevenly after the installation.
Wooden decks are also used for creating a solid, supporting surface for the spa. However, in case of an unnoticed leak, a wooden deck may eventually lead to rotting.
– How big should the hot tub base be
When deciding on the best base for your hot tub, you should make it wide enough to accommodate stairs or other additional fittings you need in or near the hot tub. For example, if your tub is 8×8, you may need to create a pad at least 8×10 to have enough space to include the stairs. Some users go for wider bases to include space for stairs, chairs, and maybe a fireplace.
If you expect that you will move your spa to another location at some point in time, I recommend going for a portable base. This makes relocating somewhat easier. Probably it will not be a frequent occurrence, but home renovations, landscaping projects, or any unexpected issue may force you to relocate the hot tub from its initial installation. A concrete base, the popular option, is not portable. Instead, wooden decks and synthetic pads are much easier to move.
How many inches of concrete do I need for a hot tub?
The thickness of the base pad on which a hot tub will be installed depends on the hot tub's size, volume, and weight. As a general measure, it should be at least 4 inches thick and wide enough to cover the footprint of the tub. However, 4-inch thickness is the minimum requirement. If your hot tub is bigger, it is going to be heavier. In such cases, it is safer to make the pad at least 6 inches thick for durability.
Layered support bases are very efficient and effective. A large hot tub with space for 5 or 6 adults would weigh more than 2 tons when filled. In such cases, it is better to use a layered support base. You need to prepare a 4 to 5 inch thick compacted stone or gravel base, on top of which you add a 4-inch thick concrete slab to place underneath the hot tub.