Can You Make Your Own Hot Tub Cover? What pros say.
Hot tub covers are expensive, but they are important for ensuring that foreign particles don't enter your hot tub. You can reduce the amount you spend on a hot tub cover by making one for yourself.
Can you make your own hot tub cover?
To make your own hot tubs cover you need polystyrene foam boards, heavy-duty plastic, and some waterproof plywood boards. Carefully measure the hot tub, and cut the foam and ply boards. When the shape and size are correct, you can cover the foam in the plastic and glue it to the painted plywood boards.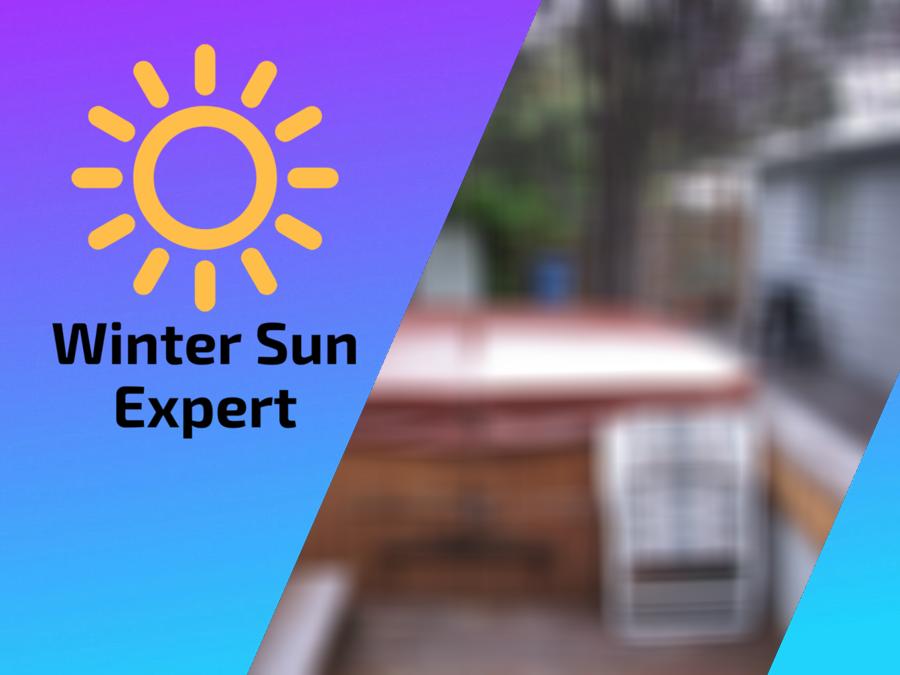 In this article, I will explain how to make your own hot tub cover in more detail. I will also answer some often asked questions, like what the key features are for a hot tub cover. Why they are important, and what types of hot tub covers there are.
DIY Hot Tub Cover
While there are many brands and types of hot tubs covers for you to buy, it is also possible to make one yourself. The whole process is not very complicated and compared with purchasing one can be budget-friendly. To begin, you'll need the following materials:
Polystyrene foam boards (2- 2″ thick 4×8′)
Heavy duty plastic, used on the outside of the cover
Waterproof Plywood boards (2 – 4×8′)
Heavy duty adhesive in a caulk tube
Continuous hinges and screws
Exterior paint for wood
With these materials in place, you can continue with the following steps.
– Step One: Measure your Hot Tub
The first thing to do is to take a measurement of your hot tub. You'll need to measure the inside and outside dimensions of your hot tub and possibly draw the hot tub on paper. It is important to ensure that your hot tub cover is not too large or small for the rim of the tub. This is to ensure that the cover does not fall in the tub or fall off; rather, the cover should rest on the rim.
– Step Two: Cut the Materials
Before you start cutting materials, you can take your measurements again as a precaution. You won't have much cutting to do if your hot tub is square-shaped. However, if it has rounded corners, circular, or any other shape, you'll need to spend time cutting the foam boards and the plywood. You'll need a jigsaw for the plywood and a sharp kitchen knife or hacksaw for the foam.
After cutting both pieces, remove rough edges by laying them on each other. I recommend painting the waterproof plywood boards to make them last even longer. As the cover is on top of the water, it will always get damp over time. The better the ply is protected, the longer it will last.
– Step Three: Wrap the Foam in Heavy Duty Plastic
The next thing to do is to spend time wrapping the foam in heavy-duty plastic to ensure that it can keep water in the hot tub does not come in contact with the foam board. Use painter's plastic to wrap it and make it at least 4mm thick. Also, ensure that you wrap every side of the foam like it was a gift box.
– Step Four: Glue the Foam to the Wood Boards
Use the adhesive nails for this purpose. Apply the foal directly to the wood, and ensure that it covers all areas, including edges. Place this on the foam board and ensure that it is firm. Also, ensure that the surface is flat. You can also place heavy objects on the board to improve adhesion.
– Step Five: Paint the Wood and Install Hinges
The next thing is to remove rough spots and splinters by sanding the edges. After that, use exterior paint to coat the upper part of the board. You can then install hinges after the paint dries out. Use as many hinges as possible to ensure that the cover is firmly attached to the rim of the hot tub. The only thing left is for you to check for heat loss. You might also want to consider including a cover lift in your design.
Key Features of Hot Tub Covers
Whether you're buying your cover or making one for yourself, you need to know the main features of hot tub covers so that you can know what to look out for, as well as the quality to expect.
Here are the main features of a standard hot tub cover:
– Quality Foam Cores
Foam cores in hot tubs are usually made of EPS (which is a rigid and touch closed-cell foam) or polystyrene. For the core material, it is important to minimize water absorption and it should last longer. If the core absorbs water, it can get really heavy and will be difficult to handle. It can also attract mold.
– Mesh Under Liner
The liner is an important feature because it is mostly exposed to steam compared to the vinyl part. Some hot tub covers mostly feature solid liners because it collects more condensation. The condensation process also occurs with a mesh underliner, and in addition to that, it also reduces the growth of bacteria and microorganisms on the cover.
– Heavy Duty Handles
Handles can tear off easily, and you wouldn't want this to happen when you're lifting the cover. Some handles are triple stitched to make them durable and long-lasting.
– Durable Vinyl Exterior
The vinyl exterior is the main feature that protects the hot tub cover from external elements. The marine-grade vinyl exterior is best for UV, and it is also mold-resistant and resilient. This type of vinyl exterior is also thick and prevents splitting and cracking. In addition to that, chlorine protective sprays are usually used for treating hot tub covers to over maximum protection.
Importance of a Hot Tub Cover
Owning a hot tub is a huge responsibility, and it's important to protect a hot tub using the right cover. Here are some reasons why you might want to consider getting a cover for your hot tub:
– Energy Saving
If you want to lower your electricity bill, you should consider a hot tub cover. The cover will prevent heat loss from the hot tub. Particularly during the colder time of the year, this can make a huge difference in your electricity usage.
– Maintain Cleanliness
This is the most common reason to get a hot tub cover. A hot tub cover is what you need to keep debris and other particles out. It will also reduce the time you spend cleaning the hot tub.
– Sun Protection
Most hot tubs are made of acrylic, and as such, prolonged exposure to the sun will cause it to deteriorate faster. But with a hot tub cover, you can protect the tub from the damaging effects of sunlight.
– Prevent Drowning
Safety is another reason to consider getting a hot tub cover. A hot tub cover is the safest and easiest way to keep children and unwanted animals out of your hot tub.
What Can I Use to Cover My Hot Tub?
An important aspect of owning a hot tub is knowing how to keep the hot tub in good shape. To keep your hot tub clean, you'll need an effective cover that can keep dirt and particles out. When looking for a cover for your hot tub, function, aesthetics, and durability are the main factors to consider before any other thing.
In general, there are four different types of covers that you can use for your hot tub. They are soft hot tub covers, aluminum hot tub covers, hard hot tub covers, and solar covers. Continue reading to know more about these covers.
– Soft Hot Tub Covers
Soft hot tub covers are made of durable and robust vinyl fabric, which is stretched over the hot tub as a cover. The fabric is also fastened to the hot tub cabinets. In addition to that, a vinyl pillow may be placed below to ensure that rainwater does not pool up during unpleasant weather. Generally, soft hot tub covers are cost-effective, lightweight, and less bulky.
– Hard Hot Tub Covers
These are the covers that are commonly found on most hot tubs. They comprise vinyl and foam cores, usually located in the center. These covers are designed to fit hot tub specifications, which makes them provide a perfect seal. One advantage that these types of covers have is that they are affordable and have a high R-value. However, the covers are heavy, and for some larger ones, multiple persons are needed to lift it. In those cases, I recommend using a hot tub cover lifter. Also, the foam cores tend to absorb water, especially if the seal is damaged.
– Aluminum Hot Tub Covers
Aluminum hot tub covers are lightweight and often use a Styrofoam core that is placed between aluminum plates. One amazing thing about the Styrofoam in this type of cover is that it does not absorb water like the foam in the hard hot tub covers. This is the main reason why the aluminum hot tub covers are long-lasting. In addition, they have a lower R-value, and you might need a cover lifter to use this type of cover.
– Solar Cover
A solar hot tub cover is made from a material that uses the warmth of the sun to heat the water, and at the same time keeps the heat inside. This type of cover only works if the hot tub cover is in the sun, the sun is strong enough, and the outside temperature is not too low. When it is too low, the water will lose more heat than the sun will add, particularly during cloudy days and during the night.