How Long Does it Take to Heat a Hot Tub? Online Calculator
Are you planning to get a new hot tub? Whether you are a new hot tub owner or want to replace the water, you'll need to heat the hot tub. But how long does it take to heat a hot tub?
How Long Does It Take to Heat a Hot Tub:
Heating a hot tub to the desired temperature can take up to 3 to 8 hours. However, this would depend on factors like the hose water temperature, desired temperature, ambient air temperature, and tub capacity. In general, most hot tubs will reach 100 degrees within 4 hours.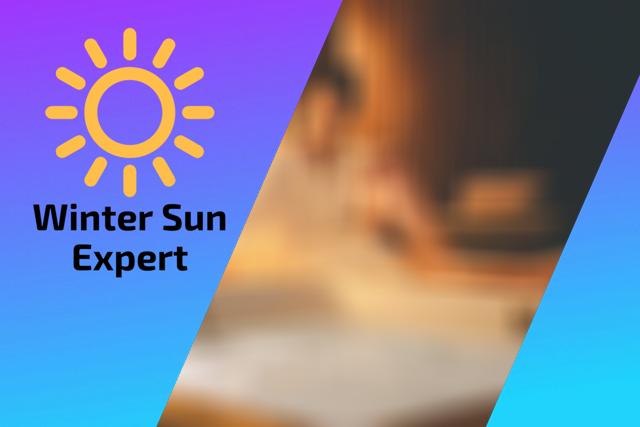 There are so many other things I can tell you about heating a hot tub. Continue reading to learn ways you can improve the heating process. I will also look at improving the hot tub efficiency.
How Long Does It Take to Heat a Hot Tub?
Nothing can bit a warm hot tub relaxation, especially after a long and tiring day. However, you won't just jump into the water without ensuring that it has gotten to your desired temperature. The best way to enjoy a hot tub is if the temperature is between 100 to 102 degrees Fahrenheit. Getting to this temperature can take a couple of hours.
Usually, it takes between 3 to 8 hours to get to 100 degrees Fahrenheit. In most instances, you'd be at that temperature within 4 hours. But this might seem rather long since we are often in a hurry to get in the hot tub. So it is worth mentioning that there are many ways to speed up the heating process.
Factors that Influence the Heating Time of a Hot Tub
A standard hot tub can hold between 320 to 475 gallons of water and is large enough to contain six people. Now that's a lot of water too, and you'd normally expect that it'd take hours to heat up. Fortunately, there are ways to heat it faster to maximize relaxation time.
The factors that influence the heating time are all controllable, and with this, you can easily determine how long it'd take for the water to heat up:
1. Base Temperature
The time it'd take to heat a hot tub depends on the initial temperature of the water in the hot tub. Most hot tub owners usually leave their hot tub running all day, but this is a personal decision, even though it can influence the heating time.
However, there are valid reasons for each case. For example,
Leave it running all day: You can reach 100 to 102 degrees faster if you leave your hot tub to run all day. However, this might cost you more on electricity bills.
Turn if off when not in use: Leaving a hot tub to run all day will not be a good idea for people who don't use it often of people living in milder climates. The implication is that it would take a longer time to get to the desired temperature
2. Ambient Temperature
Even though it may not be completely possible to control air temperature, you can influence the surrounding environment in many ways. It is important to block wind, especially for a hot tub that is positioned near a windy spot.
Here are a few ways to block wind:
Windscreen: Using a windscreen on the windy spot
Fence: Building a closed fence around your yard
Gazebo: Placing the hot tub in an enclosed gazebo
Another strategy is to take advantage of the sun's temperature by placing the hot tub in a sunny spot. This will continuously elevate the water temperature in the tub. The drawback is that the water will get dirty easily.
3. Tub Insulation
The tub insulation is another important factor that can influence the time for a hot tub to heat. Hot tubs that are properly insulated will hold the energy better than hot tubs that are poorly insulated. A good insulated Hot Tub will heat up quicker. It is important to note that heat can escape from the water surface or through cracks in the tub cabinet.
Another spot that aids the loss of heat is the hot tub base. Placing the hot tub base on a concrete pad or other similar surfaces can enhance heat loss.
To maximize heating time, you might want to ensure that there are no heat leaks in your hot tub. If needed, you can add some additional insulation, particularly underneath the hot tub. Ensure that the insulation under the hot tub can bear the weight of the tub and the water.
4. Hot Tub Cover
A simple way to make water boil faster in a pot is by covering the tub. The better the insulation, the faster the hot tub will reach its desired temperature. The cover will help to prevent warm air from evaporating as the water becomes hotter, thereby helping it get to the desired temperature faster.
With a cover, you can retain all the warmth and minimize the heating time. It is worth mentioning that using a cover will help you save on electricity bills. It is an essential accessory, and I always recommend using it if you want to heat the hot tub faster.
Maintaining the cover is equally important. It is advisable to perform regular checks for holes and cracks in the cover.
5. Quality Heater
A reliable way to heat your hot tub faster is by using a quality heater. Hot tubs always come with a heater, but not all these heaters can get the job done without hassle. Also, with continued usage, the heaters deteriorate, and performance reduces.
The good news is that you don't need to get a new hot tub if this happens. All you need is to upgrade the heating elements or the entire heater to a better model that can heat water faster.
There are so many heaters with improved features available in the market. Heaters with enhanced controls and sensors, higher BTUs per hour, and higher wattage will heat a hot tub more efficiently. With this, you can rest assured that the heating time will also be reduced.
6. Jets On or Off
People often question the use of jets in hot tubs. Many believe that it does not influence the temperature of the tub in any way. While some users will advise you to run the jet as you heat the water to ensure even circulation of warm water in the tub, other users believe that it only circulates cold air bubbles in the water, which can slow the heating process.
The effects of jets on the heating time are not significant. I would recommend running the jets periodically as you heat the tub. Whether you choose to leave it on throughout the heating time or decide to turn it on towards the end, the goal is to ensure that warm water is evenly distributed throughout the tub.
7. Routine Maintenance
The final factor that can influence how long it'd take a hot to heat is maintenance. Most hot tub users don't enjoy maintenance, but this is one of the most important things to do. The benefit of performing routine maintenance is to reduce time and ensure that the hot tub lasts long.
The working condition of each part of the hot tub can determine whether the tub will heat up quickly or not. You can help your tub to work efficiently with routine maintenance.
Here are a few things ways you can maintain your hot tub:
Check the Jets: Ensuring that the jets are functioning correctly. Clean them if needed.
Clean the filters: Cleaning the filters regularly to keep working properly
Check the Pumps: Maintaining the pumps for improved efficiency
Replace Filters: Replace worn-out filters
Improving Hot Tub Energy Efficiency
One of the major concerns about using a hot tub is electricity cost. Nobody likes spending much on electricity bills when it is not needed. The more efficient the hot tub is, the less electricity it will need.
Here are a few ways to improve the hot tub energy efficiency:
Lower the thermostat: Lowering the temperature can help you reduce your electricity bill. You might not notice this, but it's an effective strategy. A few degrees can make a big difference. Particularly when you do not plan to use it for a few days. Some more fancy models have special timers that you can set.
Using a cover: We have mentioned this earlier, but for emphasis, you need a cover if you want to improve your hot tub energy efficiency. The cover will make the water heat faster, keep the heat in the water, and keep the water clean. This also makes maintenance a lot easier.
Place the tub in a shielded environment: Always keep your hot tub in a protected area. Try to shield it from the wind. This can be with a tree, panels, fence, or even a wind block.
Heat only when necessary: Electricity companies usually charge more at peak hours. For example, it's more expensive from 10 AM to 8 PM in some parts of the US. Check with your local electricity company about your situation. Use the timer in the hot tub or an external timer to hear during the more cost-effective times.