How to be a working snowbird: 5 expert tips
In this blog post, I will discuss five useful tips and tricks about finding a job and making money during your stay in a sunny place for the winter season.
How to be a working snowbird:
Tip 1: Use your contacts
Tip 2: Join a non-profit organization
Tip 3: Use job boards for 50+
Tip 4: Search for parttime jobs
Tip 5: Check remote year
Besides these tips to find something we also created a big list of potential jobs you could do to be a Wintersun visitor on a budget, or if you just like to be a snowbird that does something during the day.
The 5 tips to be a working snowbird
Tip 1: Use your contacts
Contact the staff members of your former office. Finding something using your contacts is the best way to find something, they know you and can introduce you somewhere. If they do not know something themselves, they might know somebody else that can help you.
Tip 2: Join a non-profit organization
Join a non-profit organization or an NGO, as a volunteer.
Tip 3: Use job boards for 50+
Search job boards for people over fifty years of age. Three best examples are AARP, retiredbrains.com, and retiredjobs.com. Susan K. Weinstock, vice president for financial resilience at AARP, shared her thoughts.
She said AARP, has plentiful listings for retail and hospitality jobs on the AARP jobs board. Call-center customer-service jobs are also a popular option for retirees, she noted. She emphasized that AARP constantly gets part-time job postings in many other areas, so it is best to continually check back for the most recent openings.
Tip 4: Search for parttime jobs
Search the job boards that specialize in snowbird season and parttime jobs. Mary Grace Gardner, a career strategist at The Young Professionista says: "Job seekers (especially snowbirds) may be sometimes underestimating the value they can bring into a role. If you meet the majority of the qualifications for a job you are interested in and are confident you can quickly learn the remainder, apply for the job, but make sure your resume demonstrates your past success in learning: new skills."
Tip 5: Check remote year
Reimagine the way we work and travel. This inspiration spurred the founding of Remote Year in 2014. It aimed at professionals who want to travel abroad, Remote Year has created programs that allowed its participants to embrace their wanderlust―without quitting their jobs.
Remote Year helps coordinate the experience, which can range from four months to a year, with workers' existing employers. The program consultants work with employees to arrange remote work with their managers. Then, for a monthly fee, Remote Year coordinates program logistics, including the travel and workspace.
While abroad, its participants also have access to the company's local city experts and social as well as professional networking events. According to a survey, eighty-seven percent of its participants were as or more productive while on Remote Year than before they had participated in the program.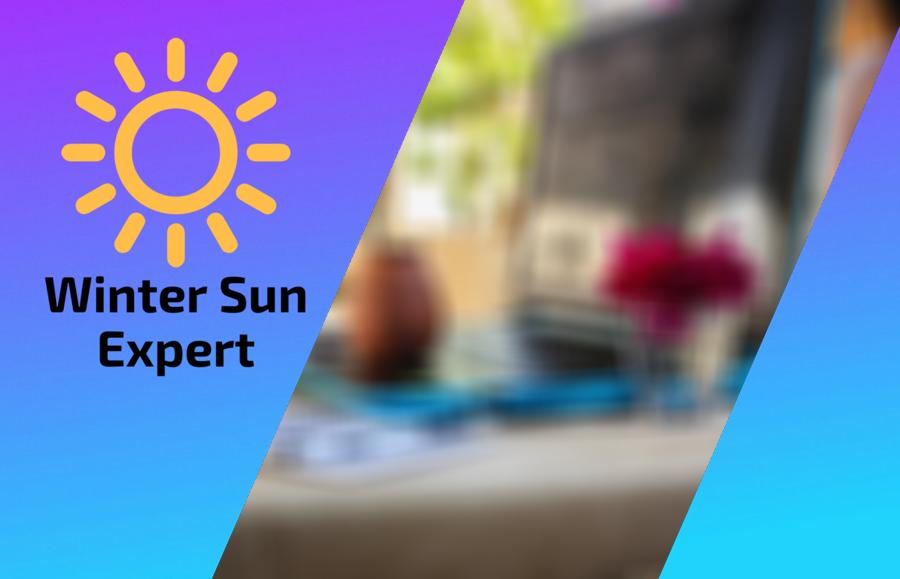 31 jobs that allow you to be a snowbird
According to Indeed.com, the most frequent searches for part-time jobs by people sixty years and older were for driving jobs, including, professional drivers, van drivers and shuttle drivers (think Uber and UPS). Medical jobs such as telemedicine physicians (doctors who provide clinical health care remotely) were also popular. Even doctors are interested in working part-time in retirement.
1. Blogger/vlogger
According to WPVirtuoso, every half second a new blog is created. Snowbirds can opt for blogging or vlogging as these are both home-based jobs. Unlike a full-time office-based job, you will not be bound by any fixed official hours. A vlogger is a blogger that uses Youtube. You will be amazed at how much a popular blogger can make per month, and they are not all young.
Bloggers or vloggers are their own boss and make a handsome income online. As a snowbird, you can take the full advantage of the desirable, flexible and remote work environment. The best part of this job is that it needs no investment at all.
During the snowbird season, you can write blog posts about your outdoor experiences or create videos about them, while you are away from home and your frustrating nine to five office work.
2. Boot fitter
Boots are an absolute necessity that connects a snowbird to the road and a skier to the snow. It is a pair of boots that can break or make a snowbird, a skier, a hiker, a camper and a traveler. A pair of custom boots are critical to be a better, more dialed-in and more efficient snowbird, skier, snowboarder, ice skater or an ice hockey player.
A boot fitter is a specialist that customizes a pair of boots to a person's feet. Professional boot fitters examine and measure people's feet. You can earn $15 to $35 per hour as a boot fitter.
3. Bar/night club worker
Southern sunbelt has thousands of bars, casinos, cruise ships, lodges, resorts, bakeries, airports, grocery stores, restaurants, hotels, and wildlife parks. All of these places hire hospitality staff on a part-time or seasonal basis from October to March and April to October. As a snowbird, you can work as a bartender, baker, barista, busser, cook, dishwasher, delivery boy, greeter, host, manager, prep cook, cashier, and executive chef.
You will welcome and greet the guests, complete all payments and cashier reports, clean the bar area, stock glassware, ice, and paper supplies, prepare garnishes and open and serve the bottles. In addition to your salary, you will get discounts on your hotel room, food, drinks, and gifts.
4. Bellperson
A bellperson welcomes and escorts the guests to their rooms. You must open and close the doors and assist snowbirds/visitors entering and leaving the property. You will inform the guests of property amenities, services, hours of operation, and local areas of attraction, interest, and activities.
You will identify and explain room features to visitors like the use of room key. You will transport tourist luggage to and from their rooms and/or designated bell area. You will assist with their luggage storage and retrieval.
You will assist visitors/travelers in and out of vehicles, including assisting them with loading/unloading luggage. You must supply them with directions. You must arrange transportation for them, and record advance transportation requests as needed.
You must communicate parking procedures to them. You will have to follow all company safety, security policies, and procedures. You will report any maintenance problems, safety hazards, accidents, or injuries; complete safety training and certifications.
You will ensure uniform and personal appearance are clean and professional. You will maintain the confidentiality of proprietary information. You will protect company assets.
You will support all co-workers and treat them with dignity and respect. You will also support the team to reach common goals. You will comply with quality assurance expectations and standards.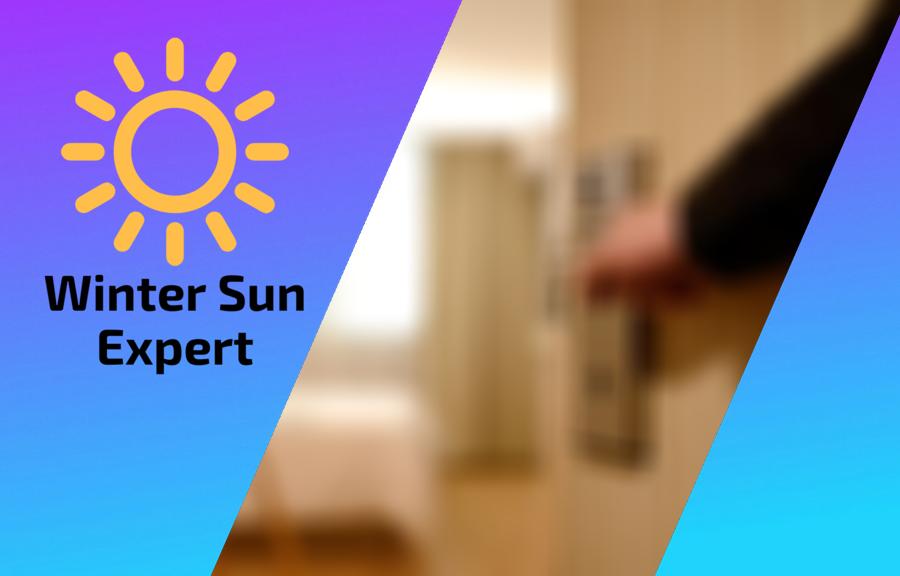 You will wave, lift, carry, push, pull, and place objects weighing less than or equal to fifty pounds without assistance. You will assist with moving, lifting, carrying, and placing of objects weighing in excess of seventy-five pounds. You will stand, sit or walk for an extended period of time or for an entire work shift.
You will move at a speed that is required to respond to work situations. You will read and visually verify information in a variety of formats. You will reach overhead and below the knees, including bending, twisting, pulling, and stooping.
You will move over sloping, uneven, or slippery surfaces and steps. You will move up and downstairs and/or service ramps. You will welcome and acknowledge all guests according to company standards.
You must speak with others using clear and professional language, and answer telephones using appropriate etiquette. You must maintain awareness of undesirable persons on property premises. You will perform other reasonable job duties as requested by Supervisors.
5. Campground host/workcamper
In Europe, this job has a very different kind of a title, campsite courier job. You can earn $500 to $800 per month plus a FREE place to pitch your tent or park your RV. You will have to perform some minor tasks which include answering the questions, greeting the visitors, light cleaning, routine maintenance and collecting the campsite fees.
6. Camp counselor
Camping is an activity that kids do across the country from California to Maine to North Carolina to Oregon. In fact, some 3,000,000 kids go to nearly 2,500 camps annually according to the American Camp Association. As a snowbird, if you opt to be a camp counselor you will make $225 a week to $4000 for a season.
7. Car/RV washer
As a snowbird, you can also opt for a car or RV washing. Your work duties will include all tasks of cleaning and washing the exteriors and interiors of a vehicle. For the interior part of a vehicle, you will have to dust the foot mats, dispose of any trash, clean the inside of its windows, windshield, and mirrors, polish the surfaces and vacuum clean the seats and the floor.
For the exterior part of the vehicle, you will have to clean the tires, apply wax, pre-soak, soap, rinse and dry the vehicle. You can earn $10.04 per hour.
8. Craft vendor
From selling crafting tools to handmade items to gifts, drinks and food, a variety of vendors can be seen at a Snowbird camping ground all with a goal of making money from the thick concentration of tourists being brought together to bask in the sun. Booth space typically costs between $200 to $300 or a percentage of your sales. If you decide to be a food vendor then the Food Service License will cost between $100 to $1000.
9. Catering and convention jobs
At Disney, the catering and convention services team take their guest's dream of an amazing, overwhelming party and weave in their Disney service. You can arrange and plan award ceremonies, anniversaries, banquets, balls, birthdays, cocktails, entertainment and weddings, all for a handsome income. The Disney Jobs website lists the following mandatory requirements for their catering and convention services team: "Execute, monitor, and ensure exceptional food quality, presentation, and event management while also continually working to ensure the exceptional 'World-Class' guest services."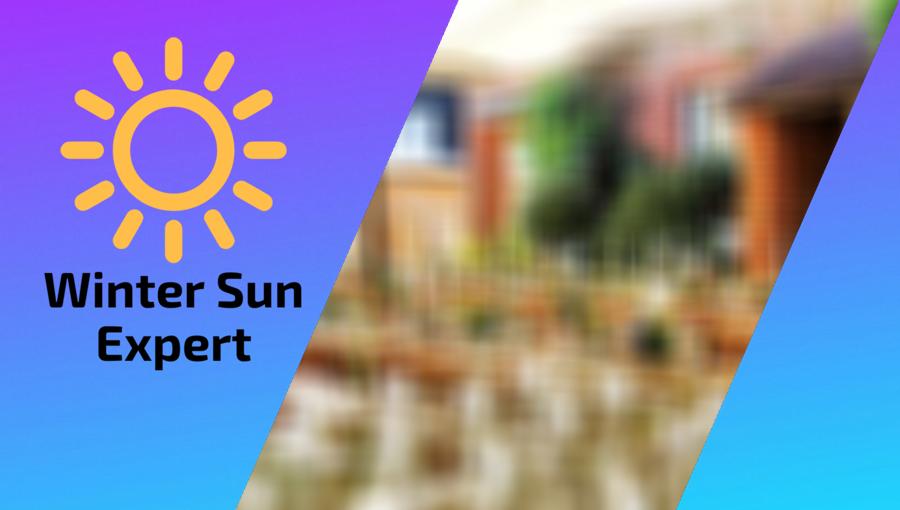 10. Disney jobs
At the Disney Parks and Resorts, you can work as a carpenter, brush painter, FT Pictorial artist, Guest service specialist, transportation mechanic, Electronic/sound technician, security handler, attractions mechanic, pest control operator, cosmetologist, spray painter, plasterer, ager/grainer, sandblaster, AC/fridge mechanic, gardener, costume cam specialist, garment cutter or a sewing specialist. Also under the banner of Disney Creative Entertainment, you will find jobs in the stage production, music, dance and choreography, audio/visual, Radio Disney on-air personalities and show content producers, pyrotechnicians, and scriptwriters. As a snowbird, you can also opt to be an Entertainment manager which involves focusing on the characters/actors/dancers in your shows, supervise tech tests, call show cues, schedule performances and performers, coach employees and guest talent, manage expenses, and understand and uphold union agreements.
11. Event planning and management
Every year during the snowbird season a lot of conventions, marathons, parades, film festivals, and shopping festivals are held. Each of them needs full event staff and volunteers in order to succeed. Additionally, there are dozens of event opportunities available locally in the South that offer the best experience for the Snowbirds just beginning to explore the industry.
Burning Man jobs is an example of event jobs. You can help with lighting, art installations, box office, cleanup, and emergency services. You can be an earth guardian, greeter, recycle camp and perimeter worker, San Francisco office worker, theme camp operator, tech and web team, ranger, safety officer, lamplighter and PR staff. All of these jobs are usually advertised as volunteer positions through Burning Man every year.
12. Freelancing
There are dozens of online platforms for freelancers to sell their services like Fiverr, Upwork, Guru, Indeed, Flexjobs, Freelancer.com, emploi.com.ng, People per hour and many many more. Whether you are a graphic designer, website designer, social media marketer, SEO expert, scriptwriter, video artist or an eBay or Amazon seller, you can earn thousands of dollars during your snowbird trip. You will determine the prices and timings as you desire.
13. Golf caddie
Most Golf professionals caddied at some time during their life. No experience is necessary you can start by volunteering. You can earn $30 to $60 per bag.
If your client wins a tournament you can earn up to $400,000. You can also plan to be tipped if you help a golfer have a super day. You can take an online caddie course or training with Professional Caddie Association.
Evans Scholars Foundation offers scholarships to college for caddies. This is a great idea to spend your snowbird season if you are a golf fan.
14. Guest ranch jobs
Ranch and Cowboy culture is part of life in Arizona and California. Ranches are the perfect way for the snowbirds to experience and enjoy the wild culture of the southwest. At dude ranches, guests can listen to music, explore the mountains, go sightseeing, help with cattle drives, ride horses, shoot guns, learn archery and fly fishing, ride a zipline or even enjoy a bonfire.
You can make a handsome income in an enjoyable and unforgettable way. Don't hesitate, go ahead and apply for this opportunity if you find one this snowbird season.
15. Hotel/resort/restaurant management
A hotel offers you dozens of different work opportunities. You can be a housekeeper, a groundskeeper, front desk clerk, receptionist, night auditor, room attendant, laundry attendant, kitchen supervisor, maintenance staff, sales clerk, bus person, gift shop clerk or a customer service supervisor.
16. Imagineering
Imagineers are the architects and designers of Disney parks. They build up the show sets, plan the location of the dining sites and create the shops. The official website of Disney described Imagineering as the master design, engineering, planning, production, project management, research, and development arm of the Walt Disney Company and its affiliates.
Representing more than one hundred and fifty disciplines, its talented corps of Imagineers is responsible for the creation of Disney cruise ships, resorts, theme parks, real estate developments, regional entertainment venues, and new media technology projects. By blending creativity and innovative technological advancements, Walt Disney Imagineering has produced some of the world's most distinctive experiential storytelling.
17. Ice cream-ologist
The ice cream-ologist is responsible for creating, designing, decorating and serving exclusive ice creams to every visitor. These beautiful and mouth-watering shareable make memories for everyone. You will be responsible for quickly preparing and serving the orders.
You will be responsible for the maintenance and cleaning of the chill area. You must know the prices of all the products in your stock. You must follow the guidelines of the department of agriculture and food safety.
You will have to keep the dining area clean and hygienic. You must be 16 years old and above to apply for this post.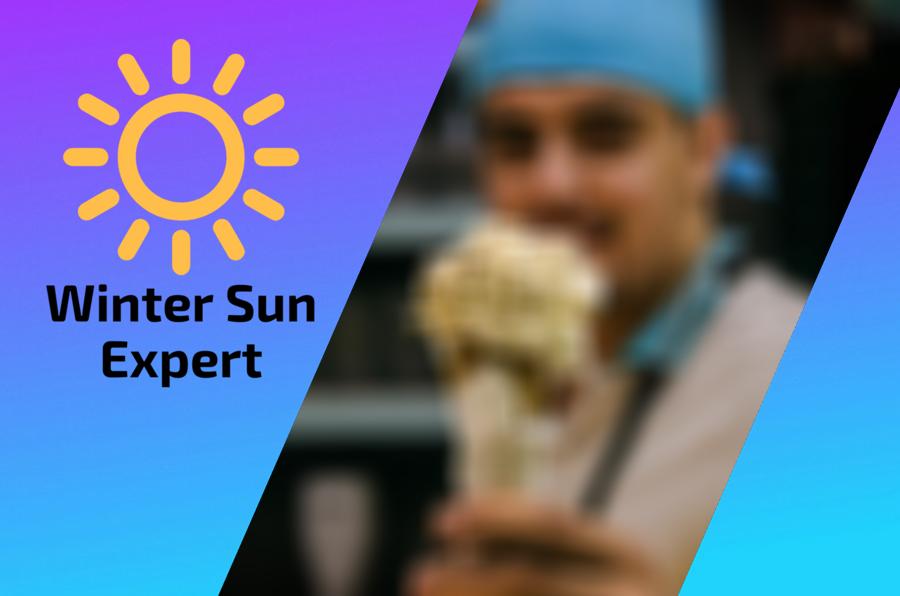 18. Lift operator
Many of the hill stations in the USA have a lift for passengers to ride. A lift operator can make $9 to $10 per hour. His responsibilities include starting, stopping and slowing down the lift to ensure the riders' safety.
For safety reasons, he must remove the snow from the seats now and then. He will have to greet the visitors and help them to get on and get off the lift. He must ensure that the loading and unloading zones are safe and secure.
He must inspect, identify and inform the authorities about any life hazards.
19. Lifeguard
A lifeguard assists and ensures the safety of the people in swimming, boating, caving, climbing, hiking, snowmobiling, snowshoeing, skating, diving, water sporting, surfing, hunting, horse riding, cycling, Skydiving, Skiing, Wildlife Viewing, and kayaking. You must be 18 years old and above to apply for a lifeguard job. You must have at least one year of experience and specific qualifications.
You must have a valid driving license, must be certified by the Red Cross first aid techniques. And you must hold the water safety instructor certificate.
20. Landscaper
A landscaper prunes trees, removes snow, builds patios, lays walkways, picks weeds, trims shrubs, aerate lawns, mows grass, tend gardens, plants trees, digs ditches, moves rocks, prevents pests, toss seed, spreads straw, decorates the garden, reshapes the hills, rakes leaves, and fertilizes the yards. You must be certified by the Professional Landcare Network and Professional Ground Management Society. You can earn $6 to $17 per hour or $16000 to $37,000 per year. The average salary is $23000.
The National Park Service employs over 20,000 people and utilizes over 221,000 volunteers every Snowbird season. With the National Park Service, there are jobs as Dispatchers, Park Management, Park Rangers, Curators, Guides, Fire Management, National Park Service Historian, Administration, Maintenance, and Resource Management.
21. Packer
If your snowbird location is a seashore there is a good chance that you may be hired at the port to pack the fish and other seafood. The local butchers and poultry farms also hire packers to meet the rising demands of the snowbird season. You will be responsible for surveying, compiling, requisitioning and ordering the list of the Fish, meat, beef, pork or the poultry.
You must respect and follow all the safety standards set by the food and beverage department. You must eliminate overproduction and over purchase. You will be responsible for safe storage temperature and cleanliness.
22. Pet/baby sitter
A seasonal pet sitter can earn $800 to $1200 per month. If you take care of more than one dog at a time your money will multiply. Sometimes you can make even more than $100000 per year.
A babysitter must be certified by the American Red Cross Babysitting Course. You can earn $5 an hour to $25 an hour and the average hourly salary is $13. You can charge double fees on holidays like Christmas and New Year's Eve.
The hourly pay rate for babysitting depends upon the age of the children, the experience of the babysitter, the geographical location, skill set, and demand. There are free babysitting rate calculators available online.
23. Driving
Transportation and shipping companies like Uber, UPS, and FedEx offer thousands of seasonal job opportunities for snowbirds. They hire many drivers to meet the growing demands for food and gift delivery. You can earn $13 to $16 an hour by driving your own personal vehicle.
Just remember that you have to hold a valid driver's license and ensure you are over 18 years of age. Your car should not be older than 1988. An ability to drive a forklift is a bonus for you.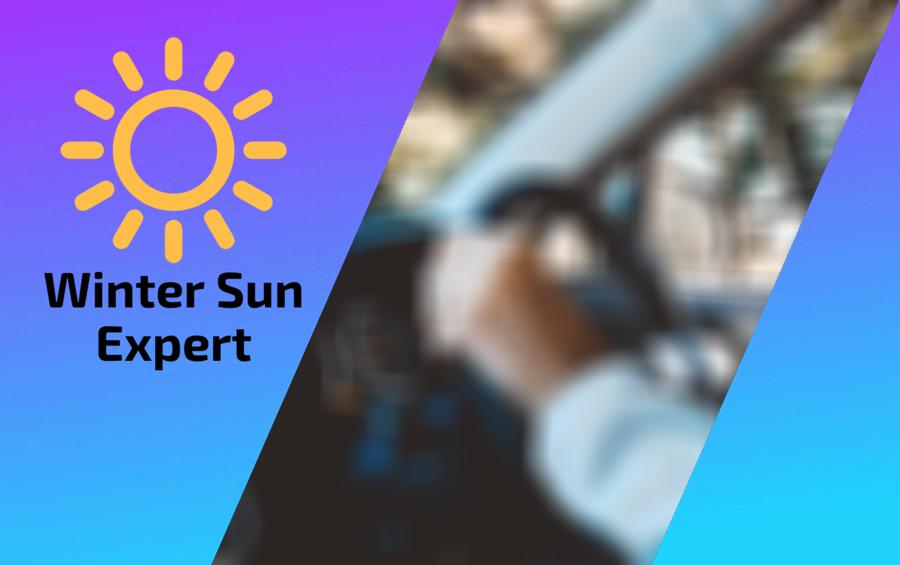 24. Retail shops
You can be a retail store owner, retail sales clerk or a retail manager. You must do all your necessary homework before applying for this job. You must research your pay rates, job duties, and timings.
You must have excellent communication skills and knowledge to maintain interpersonal connections with your customers. You should have the capability to excel in a competitive environment. You should also provide confident and honest feedback to your customers about recent style and fashion trends.
You must have enough knowledge about the prices and quality of the product in your department. Temporary employees during the snowbird season can earn up to $13 an hour and they are eligible for all product discounts.
25. Ski and snowboard instructor
Every year in North America 30,000 ski and Snowboard instructors get hired over 450 snow Resorts. They are all professionally certified and qualified. They make $12 to $35 per hour.
You must have proper safety gear with snow goggles, snow boots, snow helmets, snowboards, snow poles, sunglasses, sunscreen, bindings, gloves, socks, and jacket to be able to train your clients during the snowbird season.
26. Ski journalist
NASJA North American Snowsports Journalist Association can be joined for the snowbird season if you love to write. Just pick up your most favorite one among snowsports and start pouring out all your ideas and opinions about it. The number of readers will determine your success.
Higher education and diplomas are always helpful for a writer. Freedom of speech is expressed through magazines where writers are free to write anything about snowsports.
27. Ski patrol
Members of the National Ski Patrol (NSP) must be experienced in toboggan handling, snowboarding and snowmobiling, lift evacuation, emergency first aid, avalanche and landslide management, risk management and area operations.
Shared economy specializes in coaching, delivery services, meal sharing, ride sharing, travel/ tour gigs, tutoring or teaching, freelancing, pet sitting, on-demand moving, on-demand odd jobs, matchmaking and peer to peer car sharing.
29. Terrain park crew
These include builders, crew, designers, and managers. They can earn from $10 per hour to $100,000 per year. Riding and skiing are two mandatory skills for these jobs.
30. Travel Nurse
Nurses can get enough experience in distinctive disciplines while they travel. It is recommended that the professional nurses planning the traveling lifestyle have at least 1 year of experience in the department they select. But after appointment, travel nurses can benefit from the other opportunities in other departments.
The duration of the assignment can be eight weeks to twenty-six weeks long, with a handsome salary. Sometimes the assignment is as long as one year. They can earn as much as $40 per hour with insurance and retirement plans.
31. Volunteering
Volunteers work with non-profit organizations to build homes for the homeless people to inhabit, teach, tutor or train the at-risk youth, promote fundraising campaigns, work at a soup kitchen or at an animal shelter.
Final remarks
In order to conclude this blog post, I would say that remember, no knowledge or skill ever goes to waste. You can always make a respectable income from your own hands rather than depending upon others to feed you. Snowbird season is not just about sun-basking idly, but you must have enough money at hand to prevent you from going bankrupt.