Top 3 Best Asian Winter Sun Destinations in December
Asia is home to some of the best locations for those seeking to escape the December cold. This part of the world experiences mild winters and offers some of the most unique travel experiences, but settling on a specific destination can be tricky because the choices are virtually endless. Lucky for you, I've made your decision easier by cutting your choices down to three of the best winter getaways in the region.
These are the results from our survey where we asked our visitors for the top 3 best Asian winter sun destinations in December.
The top 3 best Asian winter sun destinations in December are Thailand, Sri Lanka, and the Maldives. These three countries boast unique cultural experiences, stunning natural attractions, mild winters, and a host of end-of-year festivals. They're also generally safe for tourists.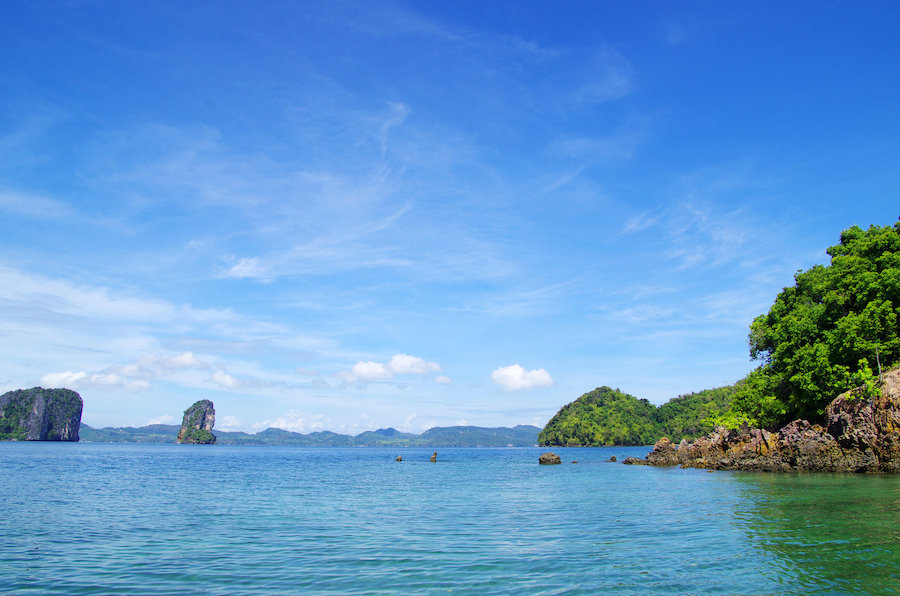 Read on to learn more about the top attractions in each destination, why it makes the cut in today's round-up, what to expect when visiting in December, and much more.
1. Thailand
Thailand tops my list of the best Asian winter sun destinations in December for several reasons, but the main one has to be the weather. The country's location in the tropical region keeps it relatively warm throughout the year. So even if you decide to stay past December, you'll still enjoy mild weather throughout your visit.
December is a warm, sunny, and relatively dry month in Thailand. Most parts of the country enjoy about 10 hours of sunlight, clear skies, and occasional light showers. The average daily maximum and minimum temperatures are 32°C (89°F) and 24°C (75°F), respectively.
Such great weather makes December the perfect time to explore Thailand's attractions. Speaking of which, the country has plenty to offer winter travelers seeking a mix of unique adventures, relaxation, and cultural experiences. From exploring vibrant cities like Bangkok with its temples and markets to enjoying the stunning natural beauty of national parks, islands, and beaches, there's something for everyone.
Let's zero in on other reasons why Thailand makes the perfect winter sun destination in December, especially for snowbirds and older individuals.
Thailand is One of the Safest Countries in South East Asia
There's a reason Thailand features on American travelers' list of 10 safest countries for tourists. 'The land of a thousand smiles" is one of the safest places you can visit in South East Asia regardless of your gender, skin color, or nationality. It also has some of the friendliest people in Asia.
That, however, doesn't mean you should throw caution to the wind. As with many other popular tourist destinations that many would consider safe, Thailand isn't immune to shady activities such as tourist scams and petty crimes like pickpocketing.
So while you don't need to worry about serious crimes, you still need to observe common-sense precautions. Here are a couple of tips to help you stay safe:
Familiarize yourself with common tourist-targeting scams in Thailand before you visit. This, along with avoiding unsolicited offers that sound too good/convenient to be true, is one of the best ways to make yourself a harder target for scammers.
Be vigilant in crowded areas. This is where pickpocketers and petty thieves tend to strike, so keep a keen eye on your belongings.
Pay attention to warnings about natural disasters. December is considered a relatively safe time to visit Thailand in terms of natural disasters, but that doesn't mean you shouldn't stay informed about local weather conditions and follow any advice or warnings from local authorities during your visit.
Avoid high-risk areas. I highly recommend reading the Department of State'sThailand Travel Advisory. It outlines high-risk areas in Thailand and provides useful preparedness tips to help you stay safe.
I understand that my emphasis on taking precautions makes it seem like Thailand isn't as safe as I and many other previous visitors claim. However, that's far from the truth.
Statistics show that Thailand isn't any different from the US in terms of crime rates. In fact, it outperforms the US on several safety merits, such as how safe it is to walk alone at night, the risk of robberies and mugging, the risk of belongings getting stolen from a car or residence, and more.
Thailand is Teeming With Natural and Cultural Attractions
Thailand is packed with unique natural sights, thanks to its geographical diversity, tropical climate, and deep-rooted cultural appreciation of nature. Some of the must-see natural and cultural wonders include:
The Phi Phi Islands. This group of picture-perfect islands is known for its crystal-clear waters, limestone cliffs, and vibrant marine life. Be sure to check out popular spots such as Phi Phi Leh, Maya Bay, and Bamboo Island.
The Similan Islands. Located in the Andaman Sea, the Similan Islands are the perfect vacation spots for visitors seeking pristine white-sand beaches, clear turquoise waters, and excellent diving opportunities.
Khao Yai National Park. This is one of Thailand's largest national parks. It's home to lush forests, magnificent waterfalls, and diverse wildlife, making it one of the best locations for hiking, camping, and wildlife spotting.
Phang Nga Bay. Located in the Andaman Sea, Phang Nga Bay harbors one of the most breathtaking geological formations in Asia: limestone karsts that rise from the turquoise sea water to a dramatic effect, creating an awe-inspiring sight. This bay is also home to a wide range of marine life, hidden lagoons, and lush greenery.
Erawan National Park. This national park harbors a seven-tiered waterfall that cascades down emerald-green pools in the middle of a dense jungle. Swimming in the pools is very much on the table, and so is exploring the park's network of hiking trails.
Doi Inthanon National Park. This is the place to be if you want to see Thailand's highest peak. Expect lush forests, beautiful waterfalls, unique bird species, and panoramic views.
Railay Beach. Located in Krabi province, this stunning beach paradise is famous for its breathtaking natural beauty, crystal-clear turquoise waters, and towering limestone cliffs with a dramatic backdrop.
Ayutthaya Historical Park. This UNESCO World Heritage Site is one of the best places to learn about Thailand's rich history and cultural heritage. The ancient ruins of Ayutthaya, once the capital city of the Kingdom of Siam, blend with the natural surroundings to create an immersive experience for tourists interested in stepping back in time to catch a glimpse into ancient Thai culture and craftsmanship.
Khao Sok National Park. This lush rainforest with towering limestone peaks, deep valleys, and a vast lake is a great place to enjoy jungle trekking, kayaking, and wildlife spotting.
December is the Festive Season in Thailand
One of the main benefits of visiting Thailand in December is that you get to enjoy the festive season Thai-style.
Festivities kick in as early as December 5, a public holiday when Thais celebrate the birthday of the late King Bhumibol Adulyadej and show some respect to fathers and father figures. Various ceremonies are held nationwide, and every street is adorned with yellow decorations as a way to pay tribute to the monarchy.
Soon after Father's Day, the outdoor concert season is in full swing in major cities such as Chiang Mai, Bangkok, and Phuket. Artists (both local and international) typically schedule concerts throughout the month to take advantage of the influx of tourists at the end-of-the-year festive season. There are concerts for every taste, from traditional Thai performances to modern music genres.
The end of the concert season heralds Christmas festivities. While most Thais are Buddhist, it's not uncommon to come across Christmas decorations in hotels and shopping malls. Many tourist hotspots also hold celebrations for their guests.
The week after Christmas ushers in New Year celebrations. These usually kick off on New Year's Eve and carry on into January 1st, a public holiday. Most Thai people use this holiday to enjoy some quality time with family and friends, visit the temples, or simply relax and enjoy the festivities.
2. Sri Lanka
This South Asian country is a tropical paradise that offers winter travelers a combination of great weather, stunning beaches and coastlines, unique landscapes, cultural and historical sites, and lush greenery.
December is one of the best times to visit Sri Lanka because the weather is perfect for outdoor adventures and relaxation. Most days are warm and sunny, with temperatures of 25°C to 30°C (77°F to 86 °F) and about 8 hours of sunlight. Little rain is to be expected, as well as slightly higher humidity levels.
3. The Maldives
The Maldives is an island country sitting 983 km (610 mi.) southwest of Sri Lanka. It's made up of over a thousand islands, making it the perfect location for anyone looking to experience all kinds of beach fun and marine adventures.
December is a warm, dry, sunny month in the Maldives. Temperature highs range from 28°C to 31°C (82°F to 88°F), while the lows stay in the 23°C to 25°C (73°F to 77°F) range. The monthly rainfall ranges from 80mm to 100mm (3in. to 4 in.). Rainy days are few and far between, so they'll rarely get in the way of your outdoor fun.
Speaking of outdoor fun, the Maldives offers plenty of opportunities for adventure and relaxation. Some of the highlights include:
Exploring the bustling markets and historical sites in Malé, the country's capital city.
Lounging on the country's pristine beaches (Fulhadhoo Beach, Veligandu Island Beach, and Bikini Beach are top choices).
Exploring biosphere reserves.
Snorkeling and diving to get up close and personal with the country's diverse marine life.
Island hopping.
Treating yourself to a rejuvenating spa day at one of the many world-class spa and wellness facilities.
How this Top 3 list was made
The top 3 list was derived from a survey where we asked about their top destination for a particular month and region. From these results, we made each month a top 3 for North America, the Caribbean, Middle/South America, Europe, and Asia (including the Middle East). Sometimes, we have combined several individual destinations from a single country into the country itself.