Top 3 Best European Winter Sun Destinations in January
Finding a European winter sun destination in January can be challenging because this is one of the coldest months in the majority of the continent. Add to that other crucial travel considerations such as safety, accessibility, and affordability, and things get even more difficult. Lucky for you, I went on a fact-finding mission and found three top destinations that tick most of these boxes.
These are the results from our survey where we asked our visitors for the top 3 best European winter sun destinations in January.
The top 3 best European winter sun destinations in January are Cyprus, Spain, and Malta. The winter in most parts of these countries is mild, allowing January visitors to enjoy the unique experiences each has to offer. These countries are also relatively affordable, safe, and accessible.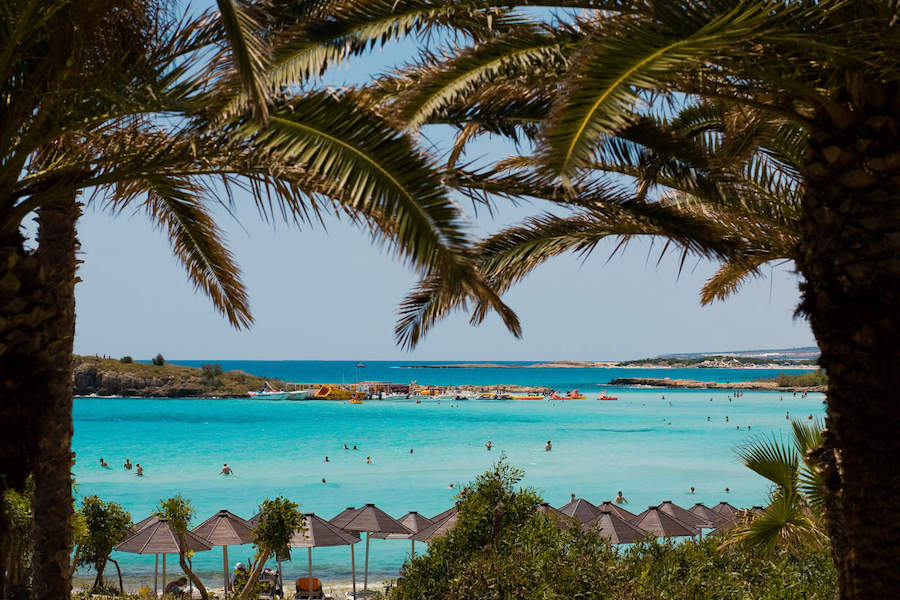 Read on to find out what the weather is like in these countries in January, the unique experiences each has to offer, and much more.
1. Cyprus
Cyprus is a top pick for many winter sun-seekers for varying reasons. Some people love it for its rich cultural heritage, while others cherish its stunning natural beauty. These are all valid grounds for choosing Cyprus, but the main reason this island country takes the number one position in today's ranking is its weather conditions in January.
Don't get me wrong; there's a lot to explore in Cyprus for nature lovers and culture buffs. But as for myself and many winter travelers, the weather takes precedence over attractions when choosing a winter sun destination, especially considering that most parts of Europe are chilly in January.
January is a winter month in Cyrus. However, the weather in this small country is arguably the best you can find in Europe at this time of the year.
The average daytime temperature in most parts of the country is 17ºC (63°F). The coastal areas are the warmest, with daytime temperatures reaching an impressive 18°C (64°F) or even 20°C (68°F) at times. High-altitude regions are the coldest, so you might want to avoid these unless you don't mind a little bit of cold. Daytime temperatures in these areas can be as low as 8-10°C (46-50°F).
The nights are chilly throughout January (even in coastal areas), so be sure to pack some warm clothing for the evening. Pack some rainwear, too, because Cyprus also sees some rain in January (particularly in the first half of the month).
That said, it probably won't rain enough to disrupt your plans for outdoor adventures. This is particularly true if you're visiting the coastal areas because these regions rarely exceed 6 rainy days throughout the month.
Now that you understand what to expect in terms of the weather, let's take a look at interesting facts that make Cyprus make a top winter sun destination for January visitors.
Cyprus is the Island of Love
Cyprus is widely dubbed "the island of love" due to its close association with Aphrodite, who Cypriot legend claims to be the goddess of love and beauty. Greek mythology has it that this goddess was born from the foam of the sea near the coast of Cyprus, effectively designating the whole island as her sacred place and a symbol of love, beauty, romance, and fertility.
This mythological connection between Cyprus and Aphrodite is primarily why this small island country is such a popular getaway for couples and honeymooners. Even if you don't believe the myth, it's worth exploring the town of Paphos with your partner.
The legendary Aphrodite's rock (locally known as Petra tou Romiou) is a charming sight, and the whole Southwestern coast of the island is dotted with archaeological sites. Add to that the surrounding picture-perfect landscapes, pristine beaches, and charming villages, and you've got the perfect destination for lovebirds of all ages.
Cyprus is an International Treasure for Cultural Exploration
If you love learning about ancient culture, you'd be hard-pressed to find a better destination in the Mediterranean than Crypus. This small island has such a rich history that it's one of the few countries in the world with a whole town (Paphos) designated as a UNESCO World Heritage Site.
Paphos is home to an archaeological site dating all the way back to the 4th century BC. It's also brimming with ancient ruins of fortresses, palaces, and the Tombs of the Kings.
A short drive from Paphos is another fascinating archeological site known as the ancient city of Kourion. Kourion was a thriving city-state and a hub of culture, education, and trade during the Roman, Byzantine, and Hellenistic periods. Archeologists have traced its origins to as early as the Late Bronze Age, but it's believed that the city peaked during the Roman period.
Today, the well-preserved ruins of the city of Kourion attract history enthusiasts and leisure travelers from all over the world. It's one of the best places to learn about ancient Cypriot culture and craftsmanship and soak in panoramic views of the surrounding landscape.
Cyprus is a Prime Destination for Enotourism
Enoutourism is a fancy way of saying wine tourism, which describes the practice of not only trying out different wines but also learning about their history and origins, how they're made, what makes them taste the way they do, and so on. If this sounds like something you'd be interested in, Cyprus may be the perfect winter sun destination for you.
This island country has a long history of winemaking. In fact, the world's oldest manufactured wine, Commandaria, hails from Cyprus. This dessert wine dates as far back as 2000 BC, and its sweet herby flavor is said to have impressed King Richard the Lionheart of England so much that he dubbed it the "the wine of kings and the king of wines."
Cyprus' wine industry has evolved drastically since then, and the country now produces various types of wine, including red and white varieties. There are many wineries across the island concocting a wide selection of wines, making this one of the best destinations in the world for wine tourism.
Cyprus is Safe and Accessible
Safety and accessibility are important considerations when choosing a winter sun destination, and Cyprus excels on both merits. It has well-maintained modern infrastructure and a robust transportation network, especially in tourist hotspots.
Crime rates are low, too. But as with any travel destination, you'll want to steer clear of high-risk situations and exercise common-sense precautions.
Cyprus Has Modern Healthcare Facilities
Cyprus has an excellent healthcare system comprised of public and private facilities. There are five district hospitals, a pediatric/gynecological hospital, and over 200 health centers and sub-centers on the island. Mind you, this doesn't include the over-75 private facilities and other smaller private practices.
For a comprehensive guide on where to find quality healthcare, check out the UK Government's List of hospitals in Cyprus.
2. Spain
Spain is another great winter sun destination for those seeking mild weather in January. While many parts in the north are cold in January, most regions in the south enjoy good-enough weather for outdoor adventures.
To help you pick the perfect location in Spain, here's a table showing the warmest parts of the country in January, along with the top attractions in each region.
| | | |
| --- | --- | --- |
| 20°C to 24°C (68°F to 75°F) | Average Daytime Temperature in January. | Top Attractions |
| The Canary Islands | 20°C to 24°C (68°F to 75°F) | Teide National Park (Tenerife)Timanfaya National Park (Lanzarote)Playa de las Canteras (Gran Canaria)Siam Park (Tenerife)Caldera de Taburiente National Park (La Palma)Masca Village (Tenerife)Corralejo Natural Park (Fuerteventura)Cueva de los Verdes (Lanzarote)Roque Nublo (Gran Canaria)La Gomera |
| Andalusia | 13°C to 17°C (55°F to 63°F) | Alhambra (Granada)Mezquita-Catedral de Córdoba (Córdoba)Plaza de España (Seville)Alcazar of Seville (Seville)Caminito del Rey (Málaga)Generalife (Granada)Alhambra de Almería (Almería)Ronda Bridge (Ronda)Giralda (Seville)Alcazaba (Málaga) |
| Murcia | 16°C to 18°C (61°F to 64°F) | Cathedral of MurciaReal Casino de MurciaTerra Natura MurciaMurcia City HallSalzillo MuseumSanta Clara MonasteryMalecón de MurciaEpiscopal PalaceFloridablanca GardenPuente de los Peligros |
| Valencia | 15°C to 17°C (59°F to 63°F) | City of Arts and SciencesValencia CathedralCentral Market (Mercado Central)La Lonja de la SedaBioparc ValenciaTuria Park (Jardín del Turia)OceanogràficPlaza de la VirgenTorres de SerranosMalvarrosa Beach |
As you can see, many parts of Spain have pleasant weather in January, and there's a great mix of scenic landscapes and cultural experiences to explore in each region.
Travel tip: When evaluating the weather conditions in any of the above regions, pay attention to the weather forecasts for rain (not just temperatures). Some of these parts of the country see some rain in January, and you don't want to have to be caught off guard.
3. Malta
Like the other two destinations in this round-up, Malta experiences mild winters. The average daytime temperature in the warmer parts of the country is about 15°C (59°F). And while January is one of the wettest months in the country, rainy days on the island aren't as frequent as in many parts of Northern Europe.
Mild weather isn't all Malta has to offer January visitors. The island is home to numerous historical sites, such as the megalithic temples of Ħaġar Qim and Mnajdra, the walled city of Valletta (a UNESCO World Heritage Site), and the ancient capital of Mdina.
The country's capital, Valletta, is also popular for its well-preserved Baroque architecture. Such is its cultural and historical significance that it was designated the European Capital of Culture in 2018.
Last but not least, Malta boasts some of the most breathtaking landscapes in the Mediterranean region. Some parts of the country have been featured in popular movies and TV series, including the famous Troy and Game of Thrones.
How this Top 3 list was made
The top 3 list was derived from a survey where we asked about their top destination for a particular month and region. From these results, we made each month a top 3 for North America, the Caribbean, Middle/South America, Europe, and Asia (including the Middle East). Sometimes, we have combined several individual destinations from a single country into the country itself.