What Is The Cheapest Way To Run A Hot Tub? What The Pros Say
Most users know that owning a hot tub is not free. Keeping your Hot Tub in a healthy condition means purchasing different products to keep the water clean. When a hot tub gets older, you can expect some parts that need replacing, but generally, the highest cost is heating. That raises the question of what the most economical way is to use a hot tub?
What Is The Cheapest Way To Run A Hot Tub?
Generally, the highest cost of using a hot tub is heating. You can lower the heating cost by improving the insulation to keep the heat inside. Or by lowering the temperature by a few degrees. Both would help you save on your electricity bill. Additionally, some simple tips can reduce your cost.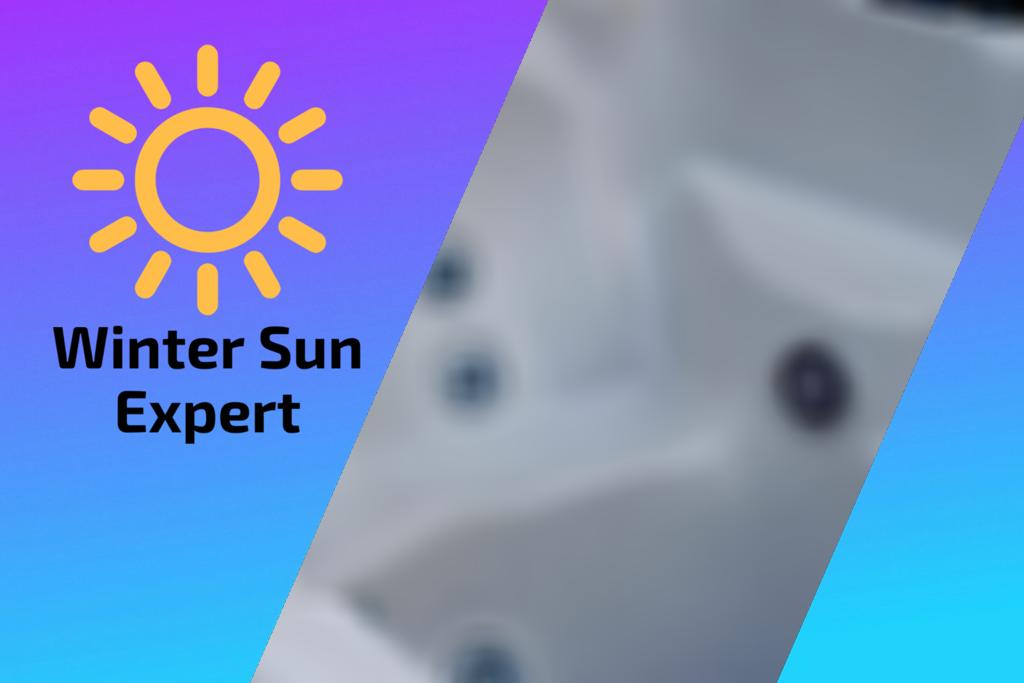 Although most people prefer a hot tub, you can decide how much you want to reduce the temperature so you can enjoy using your tub. In this article, I will be sharing cheap ways you can hot tub to help you reduce cost and still get the maximum use of your tub.
Is it cheaper to keep a hot tub on all the time?
Generally, it is more economical to reduce the hot tub temperature to lower your heating cost. The lower the temperature, the lower the heating loss will be. The downside is that when you want to use your hot tub, you need to heat the water back to your desired temperature. If your hot tub has a power-saving timer, I always recommend using it. This timer will ensure that the water temperature is fine when you plan to use it and will stop heating when it is not needed.
If you do not have such a timer and use your hot tub daily, it will be convenient to keep the heater activated. But if you use it three times or less, it makes sense to lower the temperature to 70 to 95. And before using it, increase the temperature to your desired level.
Another factor to check is the variable electricity rate. To get the lowest heating bill, it is essential not to use the heater during peak hours. Depending on your location and contract, you can get a better rate at certain times of the day. Plan to heat the tub during those lower rate hours instead of heating it before you plan to use it when this means using the heater during peak hours.
What Is The Most Economical Way To Run A Hot Tub?
There are many easy ways to reduce the cost of running your hot tub. One of the most economical ways to run a tub is to ensure the lowest heating loss. This means closing the hot tub as well as possible with an excellent insulating lid and top cover. This helps to maintain the temperature in the tub and stop specks of dirt from falling in.
Other economic ways to run a tub include:
1. Clean The Filters
Cleaning the filters has proven to prolong the life of the filter and make it more efficient. When the filters are properly and regularly cleaned, it prolongs the filter's life span.
When the filter is not properly cleaned, it can cause poor water flow, and there may be an accumulation of debris which would affect the quality of the water and may be hazardous to the skin.
2. Buy A Chemical And Filter Bundle
Chemicals and regular checking of the filter are a must to enjoy your hot tub. You must, however, have a good knowledge of the type of chemical to apply, recommended dosage, and when to apply them.
Fortunately, the chemical is cheap and easy to get, so you don't have to go out of your way to get them.
3. Fill With Water From A Warm Tap
It can be advisable to fill your hot tub with warm water if it is heated more cost-effectively. This would help save time and energy that would have been used to heat the cold water with the hot tub heater. Before doing this, ensure that heating the tap water is more cost-effective.
You could also run your tab by not making the water in the tub full to the brim so less time would be spent heating the water in the tub.
4. Ensure Your Tub Has Excellent Insulation
The better your hot tub is insulated, the less energy will be lost. Hot tubs with excellent insulation can be a bit more expensive, but in most cases, you will make up the difference quickly with a lower electricity bill. Of course, this depends on your location and the use of your tub. More modern hot tubs generally have better-insulating properties.
When your hot tub gets older, moisture will sometimes get into the insulation, lowering the insulation properties. In the case of the cover, you can notice this when it is getting heavier and heavier.
5. Use A Thermal Blanket
Using a thermal blanket with your hot tub is an additional method to prevent heat loss. It also helps hot air from escaping from the hot tub and will save heating costs.
The thermal blanket is very affordable and is something I recommend using in a lot of cases. How quickly the return on investment depends on your situation.
6. Use Clean Water
When you use clean water in your tub, it saves you the money you would have spent on energy bills from filtering the water.
Dirty water could also contain debris that may affect your pump and consume more energy. Therefore, you must check the turbidity of the water regularly so you can change the water when necessary.
7. Turn Off Your Hot Tub When You Are Away
There might be times when you know you will not use your hot tub for a while. Maye, you are leaving for a vacation or just traveling for work. Turning off the hot tub heater till you are back can save a lot. Be careful with completely turning off the hot tub, which will also stop the filter from doing its work. And worst-case can mean you have to replace the water.
If the outside temperature is close to freezing, turning off the heater is not something I recommend. In that case, lowering the temperature is a much better solution. This keeps the pipes and other equipment from damage due to freezing. Similar if you are only going away for a short while.
8. Fix Your Tub When Necessary
Fix and make repairs to your hot tub when needed. I do not recommend waiting too long, as the problem can extend to other parts of the tub. This can lead to increased repair costs, increase your energy bill, and even completely damage the tub.
9. Keep The Tub Sheltered From The Wind
When the tub is exposed to the wind, it will increase the heat loss. Similar when you are standing in the wind and feel colder. Try to shield the hot tub from the wind with a shelter or a windbreaker. Also, when you use your hot tub, being shielded from the wind makes the whole experience much better.
Even better is when you can keep the hot tub in a location or environment that better preserves the temperature of water in the tub. This can be a shed or other covered area.
10. Insulate Your Hot Tub Cabinet
When your hot tub is not appropriately insulated, you can expect a lot of heat loss and a high energy bill. The good thing is that this can be fixed by yourself using an additional insulated hot tub cabinet. The extra insulation that the cabinet adds will help lower the heating bill.
11. Turn Off Hot Tub Accessories
It is advisable to turn off hot tub accessories such as power jets, LED lights when not in use. Turning it off will save some additional electricity.
12. Pick A Well Built Tub
Picking a well-built and highly insulated hot tub is can help to reduce cost. Compared with less built ones, it will have a longer shelf life. Lower quality hot tubs can last just five years, whereas higher quality ones can last ten years or more. Better quality hot tubs often have better insulation, lowering the heating costs.
A high-quality built tub from a reputable brand has features that would work well and reduce excessive energy usage, like a good heating timer. I recommend paying some attention to those features that can differ from brand to brand. And from model to model. Let the dealer explain the differences and how they can help you.
Factors That May Determine The Cost Of Running Your Hot Tub
Several variables may affect the cost of running your hot tub. The goal is to know how you can enjoy your hot tub to the fullest and pay less. Some of them include:
1. Your Environment
Some locations in the country are colder than others. That is something that everybody knows. But even within the same yard, some places are colder than others. Is the area shielded from the wind, is it close to the house? There are lots of things that can influence this. Choosing the area for your hot tub well can make a big difference.
Always take into account how you plan to use your hot tub. Maybe you do not use it during the coldest part of the year. Or you prefer a specific location because of the view. Look at options to shield the hot tub, like adding a glass wall to shield it from the wind. If you are unsure what the best location is for your hot tub, ask a professional for help.
2. Your Energy Tariff
Hot tub users should ensure that they are on a cost-effective energy plan so they can save costs. You can look for energy providers with cheaper plans. Some have much lower rates during the night. Ensure that your heater has a suitable timer functionality to deal with this. If not, check if you can use an additional timer for this.
There are so many pocket-friendly options that you can work with, so you can save costs and still enjoy the utmost satisfaction that your tub brings.
3. Frequency Of Use
The frequency plays a huge role in determining how much you need to spend on your tub. The more you use your tub, the more you enjoy it. But the downside will be an increased heating bill.
Frequent use of the tub may cause the water to be cloudy and may have suspended solids which may require more energy for the pump to filter it.
4. Good Knowledge Of The Tub
Most people believe that the hotter a tub is, the more efficient it will be. Others believe that turning off the tub frequently will always lower the electricity bill, but this is also not true.
You need to be aware of the best ways to save energy rather than assuming. Else you will end up spending more than you ought.
5. Size Of The Tub
Most people prefer a large tub. And yes, this might be satisfying. But you may also end up spending more because the bigger the hot tub, the more energy is needed to heat the water. A larger hot tub is also more expensive and generally has more heat loss.
If you are looking to save cost, get a smaller hot tub. It will consume less energy, especially when it might just be one or two people using it.
6. The Condition Of The Lid
Using a good cover and keeping it in good condition is a crucial factor. When the lid takes up too much moisture, it weakens the lid, and heat may begin to escape from the tub.
When this happens, you will likely spend more running your tube. Always ensure that your cover or lid is in good condition and closes correctly.
7. Cleaning and maintenance
Other factors to consider include how often you clean your hot tub. If you regularly clean the water and add the needed chemicals, it will stay in better condition. This means that the water has to be drained less. Draining water does not only means spending on the water itself but also means you have to heat it completely. Also, how often you maintain important parts such as pumps and their heating system will affect energy usage. Better maintenance will often lead to (slightly) lower heating costs.