Gift Ideas for Snowbirds: Travel Gifts for Older Parents
A lot of older snowbirds head south for the winter, including their parents or grandparents, and most of them travel to Florida, which is where you will find thousands of retirees with vacation homes.  Are you in need of gift ideas for your old folks all year round?  Do you want to surprise your grandparents but you have no idea how to? Don't panic. In this article, you will find several gift ideas that will not only make your old ones happy but will also make you proud.
Gift ideas for snowbirds and travel gifts for older parents:
A Food Carrier
A Wine Carrier
Floating Beach Lounge
Inflatable Pool Bar
A Golf Rack
Reader's Journal
Picture Frames
A Golf Course Guide
A Camera
A Photo Printer
Travel Guide
Smartphone Sanitizer
USB Cufflinks
Bluetooth Speaker
Map Heart Pillow
Photo Books
Leather Tech Gloves
A Tablet
Tile Trackers
Solar Chargers for Cell phones and Computers
Solar Lanterns or Hand Crank Lanterns
A GPS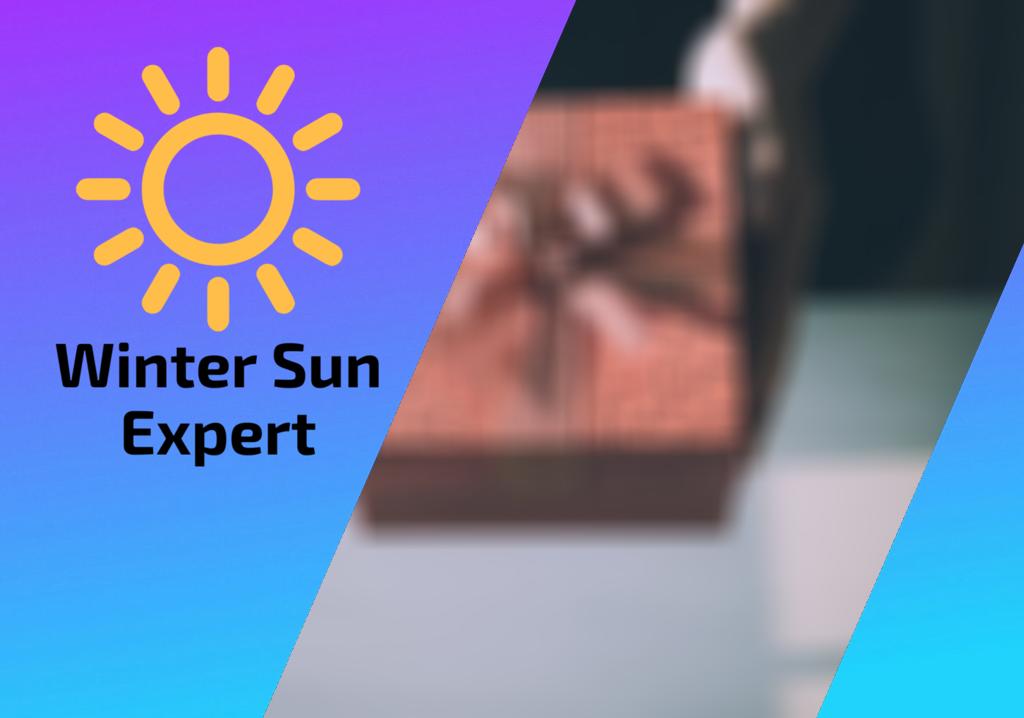 As soon as it gets colder or when the winter months approach, many snowbirds begin to travel to warmer parts of southern states and to other popular snowbird locations southwest.  A lot of them will take to traveling or living in their RVs all through the winter months. While some snowbirds will decide to stay in campgrounds or vacation resorts, others who are more adventurous will boondock on beautiful beaches or even in the deserts of California.  Always remember, your grandparents came to the warmer region to get away from the winter blues.  Below are twenty-two different gift ideas for your snowbird parents and grandparents this year:
1. A Food Carrier
Now, this may seem very basic, but it is as important as the meal itself. Imagine being invited to a potluck and not having anything to carry your dishes. It could be quite annoying and at the same time stressful. The same goes for your snowbird grandparents who may want to bring along a casserole or some other tasty dish to a potluck.  Getting them a food carrier will make things a lot easier. They will get to keep the food warm and still remain everyone's favorite chef. Therefore, this gift Idea for your snowbird grandparents will help them to transport their casserole in style.
2. A Wine Carrier
Wondering what a wine carrier does? It not only helps to easily transport your drinks to where they are needed but also contributes to keeping things chilled. No doubt, wine does not taste great when it is warmed up.  Personally, it's a no for me.  This is why you need a wine carrier to help you maintain the temperature of your wine all through your movement and also, to keep it safe. This wine carrier will help your snowbird grandparents to get their alcohol and other drinks to the party safely and ready to serve.
3. Floating Beach Lounge
Now that your grandparents are retired and have taken to the south, they would want to explore and have fun in the way they can. Allow them to get started in the best possible way with a floating beach lounge. This floating beach lounge will help them to be able to enjoy themselves with a chilled drink and probably a good book while relaxing and floating on the pool. Therefore, gift ideas for your snowbird grandparents should include a pool lounger.
4. Inflatable Pool Bar
Just because your folks are old does not mean that they cannot enjoy a young person's gift.  Another gift idea for your snowbirds parents or grandparents is an inflatable pool bar, which would allow them to enjoy the warmth of the pool, while also relaxing and having fun! Fortunately, Inflatable pool bars have become all the rage down south. Now you or your grandparents will not have to leave the warmth of the winter sun again. This gift idea for your snowbird grandparents will not only make them happy but will also help them get their rank on.
5. A Golf Rack
Now, this gift idea is probably most parent's or grandparents' joy. A lot of retirees have formed a snowbird association which allows them to plan for outings including golf trips. During these trips, a golf rack will come in handy in order to store essentials, and for easy movement. If you go down to Florida, you will hear retirees yelling for a regular basis. This year, get your grandparents this dedicated organizer in order to help them store all their equipment and to also keep things smart and tight.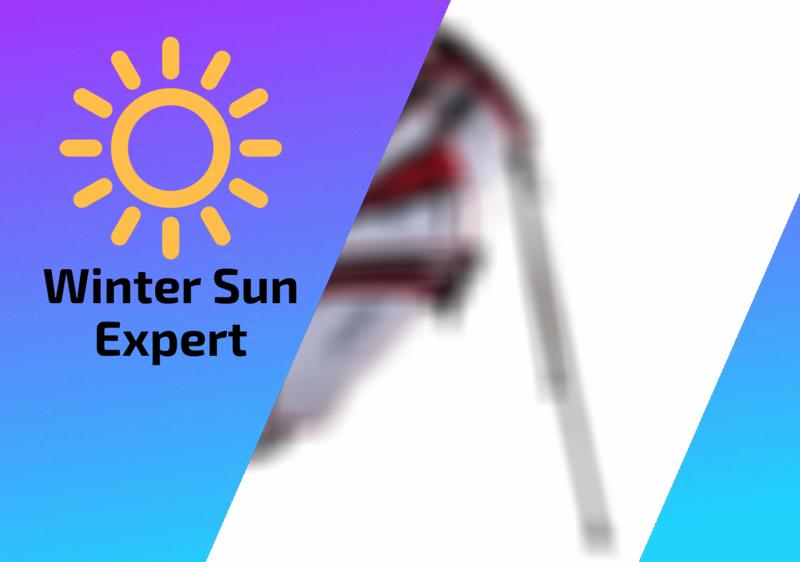 6. Reader's Journal
Most snowbird retirees take to reading books during their leisure time. If you have snowbird folks that love reading, then it is time to help them join a book club so that they can share their passion with others.  A reader's journal is the best start for any book club. Therefore, you can get your folks a reader's journal and let them start their library off, courtesy your treat.  Moreover, if they happen to run out of room for their books, just snag them some of these.
7. Picture Frames
For most snowbirds who travel far into the south, it can be quite hard being away from home, especially far from their loved ones.  However, there is one way to help them keep you in their hearts, and that is by sending them picture frames with your photos in it or a treasured family photo. Trust me; they are going to love it.
 8. A Golf Course Guide
Now for most snowbird retirees who wish to try out golfing, a golf course guide can go a long way in helping them enjoy it. Yes, I know we have been focusing mostly on Florida, but then, it is still the heart of the snowbird community. Getting a golf course guide can be the perfect companion especially for that day trip lover in your family.
9. A Camera
For a lot of snowbirds who like to adventure and go on day trips, a camera can come in handy, especially for those that love nature and like to take photos of beautiful sceneries.  The camera in phones is getting better, but particularly for nature and scenic images a DSLR or compact camera still has many advantages. Therefore, another gift idea for your snowbird friends or folks is a digital camera. Trust me, they will appreciate it.
10. A Photo Printer
There are snowbirds that like to take pictures and print them right out, rather than store them on unfair computers or phones.  In fact, many of them like to decorate their homes or RVs with these photos, so that they can glance at the photos to remind them of their adventures. If you are not wild about keeping all of your photos on your computer, a photo printer is the best option to look at. You can help your snowbird folks to start their new photo album with it. They will totally love it.
11. Travel Guide
Now if you have chosen Florida as your snowbird location, you will realize that it is a diverse state that has something in store for everyone.  For your snowbird friends and family, you can get a full-color travel guide so as to help them plan their excursions or journey away from home. This would help them explore their winter locations as well as other fun places even before they embark on their trips.
12. Smartphone Sanitizer
It is safe to assume that a lot of parents and grandparents get really obsessed with cleanliness.  It's just in them. This is why getting them a smartphone sanitizer will help keep their gadgets and techs squeaky clean and at the same time keep those medical bills down. Wondering what to get your snowbird grandparents this period?  A smartphone sanitizer will come in handy anyway and anytime.
13. USB Cufflinks
The beautiful thing about the USB cufflinks is that they can be worn as normal cufflinks and can also be used to save and transfer files. The amazing part is that they look so real that they can be easily confused.  So this season, why not blow your granny's mind with a pair of USB cufflinks!  Moreover, they really work both ways. Now they can't get confused with these amazing gadgets away from home.
14. Bluetooth Speaker
This may sound like a young person's thing, but who says your parents and grandparents cannot also enjoy this amazing gift? With a Bluetooth speaker, your parent's parties can be enlivened. There are several Bluetooth speakers available on the market with great sounds and effects, some are even waterproof too. I guess it is safe to assume that your retired parents, grandparents or other snowbird friends like to entertain others.  This is where a Bluetooth speaker comes in handy as an avenue for them to blast their 90's tunes indoors or outdoors. The great part of this is that some of them come with built-in rechargeable batteries and controls that are really easy to use, and since some are waterproof, it is a perfect option for pool parties or when the speaker is near the pool.  So get your snowbird friends, parents and grandparents a Bluetooth speaker this year!
15. Map Heart Pillow
This is a customized pillow, and as the name sounds, it places two different destinations on each side of the heart. Therefore, you can put your new destination on one side and the old destination on the other side. The map heart pillow is a creative gift that is bound to put a smile on the faces of your snowbird friends or folks, and it can help them decorate their homes.
16. Photo Books
Photo books are always a great gift idea for grandparents or snowbirds who miss home. You can never go wrong with photo books. With the continuous advancement in technology, there are several online services that can allow you to turn all your Instagram photos on your phones into real photo books and Christmas cards. With the right online services, you can do this pretty easily. All you just need to do is select the photos that you want to convert and in a week or so, your parents, grandparents or friends will get a photo book delivered right at their doorstep. So sweet!
17. Leather Tech Gloves
There are times when it gets a bit cold in Florida or other southern states. This is where leather tech gloves come in handy for your snowbird friends and folks, especially if their hands get cold easily. The leather tech gloves allow them to keep their hands warm, while still being able to use all their mobile devices easily. Now grandma's hands can remain safely shielded from the cold and at the same time, operate gadgets.
18. A Tablet
It is no news that ever since the iPad was introduced in late 2010, the price of tablets has gone down considerably. Now your retired snowbird parents, grandparents or that snowbird friend on your Christmas gift list will most likely enjoy using a tablet to listen to music or watch movies on the plane, for making video calls and even browsing the internet. All these activities can be easily done on less expensive tablet models such as the Samsung Galaxy Tab, which you will find available pretty much on any online store. As a great gift idea, a tablet could actually be a good introduction to the amazing world of smart devices and a great way for you and your loved ones to stay connected.
19. Tile Trackers
Tile tracker is also an amazing advancement in technology. With just an easy mode, you can clip one of the Tile trackers onto your keys or phones so that you don't lose them. It is a beautiful gift idea for your snowbird folks because if your parents or grandparents don't remember as well as they used to, Tile makes easy trackers that will attach to anything they are most likely to lose. This gift idea is a great way to keep track of objects like your car keys, your credit card or your cell phones. All you just need to do is attach the Tile tracker to those things that you constantly misplace, and register it with the easy app. Anytime your memory gets foggy and you're not sure where it is, you just use the app to locate it.  Easy right? Just think of all the time your grandparents will save because they don't have to look for their keys or cell phones as they step out of the house for a morning walk.
20. Solar Chargers for Cell phones and Computers
Solar-powered battery chargers can really come in handy for home snowbirds and RVing snowbirds. That way, they can keep cell phones and computers charged without having to run their generator. These solar chargers are even great options to have around in case of a power outage at home during storms or other emergency conditions. This is a great gift idea for snowbird campers, hikers and other outdoor lovers.
21. Solar Lanterns or Hand Crank Lanterns
This makes great gifts for RVing snowbirds. Solar lanterns can come in handy for snowbirds that like to camp or outdoor lovers. Even those who have access to electricity in their homes will still appreciate a solar lantern that can easily be used outdoors or during power outages. These solar and hand crank lanterns are also a practical gift for your snowbird campers or RVers who will be boondocking on the beach or probably in the desert as it will provide them with a light source without having to run a generator and without draining the batteries on their rigs. Since we have discovered that traditional lanterns do not function well inside our motor home (as they set off all the fire alarms), getting light source indoors at night may be a problem.  However, these lanterns will remain on our wish list because they get really useful when reading at night or playing games.
22. A GPS
For most snowbirds RVers, it is not advisable for them to leave the house without a GPS.  Now a dash-mounted GPS is a common and useful gift for an RVer.  It comes in handy when they need to find their way to those out of the way camping spots, around different detours and to those special attractions or restaurants that they have only read about. For those who drive motorhomes, a second GPS unit will also be appreciated especially for their tow vehicle which they drive into town.
For those snowbirds who like to hike in the desert or explore nature's habitat, a handheld GPS will make sure that they find their way back home again. With a handheld GPS, you just won't get lost while Hiking. Asides that, a handheld GPS, instead of a map, is also a great option for Geocaching, a popular treasure hunt activity or a game where "treasures" are hidden only to be located using GPS coordinates. So if you're looking for a gift idea for snowbirds this year, consider a GPS!
Final remarks
We hope that with these gift ideas you can easily get a present that will put a smile on the faces of your friends and family!
Other locations close to this location:
Travelers' Map is loading...
If you see this after your page is loaded completely, leafletJS files are missing.
If you have any additions, or comments on the content on this page, please use our contact form to let us know.