How Do You Diagnose a Hot Tub Problem? Tips From Professionals
You're about to enjoy your bubbling and steam hot tub after a long day only to notice that it's not functioning properly. It may be that you found ice-cold water after opening the hot tub cover, or the water is dirty. It may leave you wondering how you can diagnose the problem.
How do you diagnose a hot tub problem?
Diagnosing a hot tub problem begins with identifying the cause of the problem. The common issues that may occur include clogged filters, heater failure, noisy pump, airlock, and tripped breakers. Most parts are easy to check and can be fixed by yourself.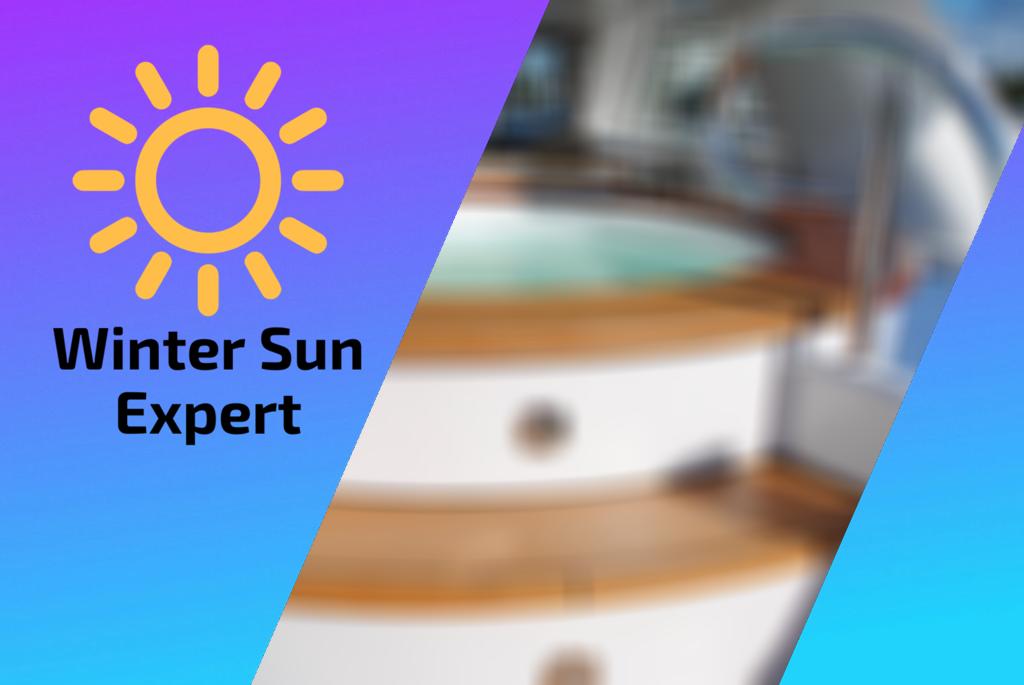 One thing to note about these problems is that they are identified differently. I have provided a simple table to diagnose and solve the hot tub problems to make diagnosing easier.
Diagnosing a Hot Tub Problem
You don't always have to call a maintenance specialist every time you notice that your hot tub is not functioning correctly. There are a couple of DIY methods to troubleshoot the problem.
The first thing to do is identify the problem to help you determine the possible cause. We have provided a table guide to make things easier for you. This table can help identify the problem and suggest how to fix the issue.
The Problem

Probable Cause

Solution

Cloudy water

– Dirty filters
– Improper sanitation
– Overused water
– A buildup of organic matter

– Drain and refill the hot tub
– Clean the filters
– Add a sanitizer to the hot tub and adjust the pH to the recommended range

The hot tub won't heat, even when the jets are operating

– Circulation pump thermal cut-off may have tripped
– The pressure switch is open  

– Ensure that the filter is not clogged
– Place the hose in the main filter to push out the airlock  

The Hot tub is inoperative

– Lock is activated
– Power failure
– The thermostat is not functioning properly  

– Deactivate the lock
– Disconnect the power supply to allow the thermostat to reset
– Check for probable problems with the power source  

Weak jet operation

– Clogged filter
– Low water level  

– Add water to the hot tub
– Clear the clogged filters

Odor (Water. Musty, or chlorine)

– Improper sanitation
– A buildup of organic matter
– High chlorine level
– Algae or bacteria growth
– Low pH  

– Add a sanitizer to the hot tub. Only add the appropriate quantity
– Ensure the pH is within the recommended range

Algae growth or scum in your hot tub

– High pH
– A buildup of dirt and oils
– Improper sanitation  

– Add a sanitizer in appropriate quantities to the hot tub
– Adjust the pH level
– Use a clean rag to clean the scum

Skin and eye irritation

– Chlorine level is more than five ppm
– Low sanitizer level
– Low pH

– Add a sanitizer and maintain its level
– Adjust the pH level
– Lower the chlorine level

Malfunctioning pump

– Leaky water
– Broken seals
– Worn out bearings

– Replace broken seals and worn-out bearings

Circuit board malfunction

– Loose heater terminal connection
– Heat buildup in the boards

– DIY techniques may prove abortive. It's best to contact a hot tub technician

GFCI Tripping

– The circuit breaker or GFCI trips continuously

– Check and ensure that the breaker is not worn out
– Check the GFCI box for possible signs like damaged or loose wirings
– Disconnect the system and reconnect it one at a time.
It is not uncommon for a hot tub, like any machine, to develop a problem. The above solutions should help you fix the issue. If it does not help, or you feel uncomfortable, call a professional.
When you notice that problems become a regular thing, you need to look further. If the hot tub is old and in bad shape, you might think about replacing it. If your hot tub is not that old, it could be that the problems are due to a lack of maintenance. Proactive maintenance is something I always recommend. In many cases, it will save you a lot of trouble and cost in the future.
In the next section, I will provide you with some tips to help you maintain your hot tub and prevent some of the problems in the future.
Proactive Maintenance Hot Tub Tips
You don't have to wait until your hot tub develops a problem before you act. After you buy a hot tub, there are a couple of things you can do to save yourself from future headaches. You need to proactively maintain your hot tub so that you can continuously enjoy the benefits it offers.
To maintain your spa correctly, there are three main areas you should pay attention to:
Water circulation: Ensure that the water circulation is working correctly. The water circulation cleans the water by pumping it through the filter. Check that you use a proper cleaning cycle. Most hot tubs have a special automatic cleaning cycle you can activate.
Cleaning: Clean the hot tub regularly. Cleaning applies both the inside, outside and hot tub cover. Always use a cover, even when you think it is not needed.
Water quality: Check the quality of the water and use the correct chemicals. What you need to do is quite similar to what you do for a pool. Check the PH and alkalinity of the water. Adjust it with chemicals when needed.
Hot tubs are designed to make it easy for users to clean the filters, monitor water quality, and protect other hot tub components. Here are some tips that will help you keep your hot tub in good shape and reduce the cost and time of repairs:
Rinse the filters: Rinse the filters monthly to keep the water clean and to ensure the continuous flow of water through the filters.
Rinse the outside: Regularly use a garden hose to rinse the hot tub's side. Doing this will prevent the growth of mold, mildew, and algae. It will also prevent the accumulation of dirt below your hot tub.
Use a cover: Cover your jacuzzi whenever it's not in use to maintain the water temperature and to keep debris out. Clean the cover regularly as well.
Check the filter: Check the filter regularly, and clean it when it is dirty. If the filter is dirty or contains a blockage, it will strain the pump. If you can not clean the filter, or it is damaged, replace it.
Filter cleaner: Spray the filter weekly with some filter cleaner. Use a reliable filter cleaner spray to remove stubborn buildup and oil easily. Rinse after spraying.
Replace the water regularly: You should replace the water in your hot tub every 3 to 4 months. If the hot tub is empty, clean it. Your spa user manual has tips to help you drain and refill the tub appropriately. Use the recommended tips in the manual because it will help you keep the water fresh.
Shower before: Shower with water alone before you get into the hot tub. With this habit, you can easily keep soaps and detergents out of your hot tub. Doing this will also prevent the accumulation of soap scum and other organic particles.
Use the correct chemicals: Your dealer will recommend cleaners and chemicals to use in your hot tub. It is advisable to use only these recommended chemicals. This is because most chemicals and cleaners can alter the water balance in your hot tub, thereby leading to damages.
Replace worn-out parts: If you notice that a part is close to failing, replace it. Please do not wait until it fails, as it might harm more. Whenever you're replacing a worn-out part, ensure that you buy the part from an authorized dealer or another good supplier. This is the only way to maintain the quality of your hot tub's components.
The last thing we want to mention is ensuring that you always have your hot tub's serial number. When you contact your dealer for troubleshooting, help, or repair advice, you might need this number. The bottom line is that you don't need to be tech-savvy before you can solve hot tub problems. You only need to be proactive to avoid hot tubs problems.
Other locations close to this location:
Travelers' Map is loading...
If you see this after your page is loaded completely, leafletJS files are missing.
If you have any additions, or comments on the content on this page, please use our contact form to let us know.