How Do You Make a Lift Cover for A Hot Tub? What Pros Say
Are you tired of having to lift your heavy hot tub cover after having a nice long soak? You can overcome this problem with a few tools.
How do you make a lift cover for a hot tub?
To make a hot tub lift cover, you'll need a few tools, conduit pipes, and conduit straps. The first thing to do is to position and bend the conduits before attaching each bent piece to the hot tub's base. Create and attach the sleeves, but ensure that they are long enough and fit the bends appropriately. One of the last steps is to install a restraint system.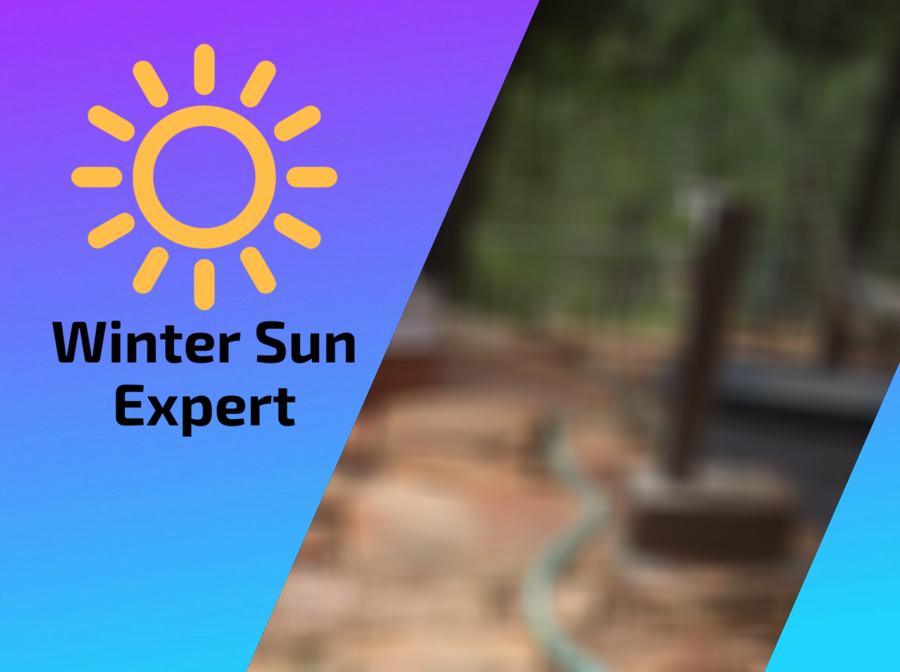 In this article, I will provide you with easy-to-follow steps to guide you through making a lift cover for your hot tub. I also provide some professional tips and answer some questions that I often get.
Making a Hot Tub Lift Cover
A hot tub lift cover is an easy, durable, reliable, and stylish way to keep your hot tub cover close by and away from the ground. It will also help you keep unpleasant objects like dried leaves, insects, and other foreign substances away from your hot tub.
Having and maintaining a clean hot tub is important for its proper functioning. Debris and other particles can block the drainage system and cause damage to your hot tub.
Lift covers vary in design, depending on the materials used in making the cover. A vast majority of the lift covers available are made from plastic and other lighter materials. However, there are lift covers that are made from stronger materials like aluminum and wood.
If you already have a hot tub cover that's heavy, you can easily install a lifter to make it a lot easier for you to move the cover. Follow the steps below to make your own lift cover at home.
Step 1: Tools Needed and Material List
The first thing you'll need to do is to get all the materials you'll need for this project. Fortunately, these materials are readily available, and you can get them from most hardware stores. They are also affordable, meaning that you won't spend much.
Tools Needed
The main tools you'll need for this project include:
Screwdriver
Drill motor
Level
Hacksaw
Conduit bender (3/4″)
Material list
For the material list, you'll need the following:
Tek screws (20 #10 x ¾")
Pan head sheet metal screws (6 #10 x 1″)
Two hole conduit straps (three 1″)
1″ EMT conduit pipes (One 10′ long piece)
¾" EMT conduit pipes (two 10′ long pieces)
Once you've gotten these items ready, you can proceed to the next steps below.
Step 2: Getting Started
The first thing to do, after you've got all the tools and materials above, is to lay out the two pieces of ¾" conduit. Place both pieces on the cover seam and ensure that it is on the center from each side. Also, measure both pieces at the edge and mark them.
Step 3: Making the Bends
With the marks you made in the step above, place the ¾" conduit bender on the mark and bend it 90 degrees to one side. Also, place the bender on the second end and bend to 90 degrees. After this, both ends should be parallel to each other. You should also have a "U" shape with a long center and short legs. Repeat the process for the second ¾" conduit.
Step 4: Laying the Top Piece and Attaching the Lower Piece
The next thing is to attach one of the bent pieces in step 3 to the base of the hot tub. You'll need to do this with the two hole conduit straps (three 1″). After this, you'll need to get the second piece in position, and this might be a bit complex. In step 2 above, we laid the conduit on the cover seam. You might need to do this again, but this time, using the bent pieces.
Step 5: Cut the Uprights
Now it's time to get the lower and upper conduit pieces to work as if they were a single entity. To do this, you'll need to use the 1″ conduit as a sleeve to join the lower and upper halves. You only need to angle both bent conduit pieces towards each other and take a measurement of the longest length to fit the bends. Next thing is to cut the two sleeves from the 1″ conduit.
Step 6: Attaching the Lower and Upper Halves
Centralize the sleeves to have equal space above and below, then drive the Tek screws through each joint so that you can secure all three pieces as a single unit. With both sides joined, you can use the level tool to ensure that the top piece is leveled. This is an important thing to do before you secure the last joint together.
Step 7: Install a Restraint System
This is an important step because it is the restraint system that will ensure that the cover does not fall over. For this, you can use nylon webbing from a travel bag or any other similar material. Attach the material to the conduit using the Tek screws. Attach the other end of the nylon wedding to the rim of the hot tub. It is best to use two or more Tek screws so that it is firmly attached to the conduit and the hot tub rim. You can also use a stainless steel tape to seal the top of the joints and keep water out.
Step 8: Use the New Lift
With all the steps mentioned above, your lift should be ready for use. This newly constructed lift system is easy to use. All you need to do is to lay down the conduit on the seam and fold the hot tub cover over the conduit before you lift the cover and the conduit out of the way.
With this, you'll have the cover suspended next to the hot tub, but the cover will remain up and above the rim. The last and most important thing to do is to close and lock the lid.
Frequently Asked Questions
Here are answers to some frequently asked questions:
– How does a lift cover attach to a hot tub?
Most lift covers are attached to the side of a hot tub with the aid of an anti-corrosive bracket. Some of the hot tub lift covers you'll find in the market feature two plates that can easily slide before the hot tub.
– How does a lift cover work?
Lift covers feature aluminum brackets and bars that are installed on the hot tub cover. The aim is to make it easy to take the hot tub cover off and on. Installing a hot tub cover will simplify and streamline the hot tub cover removal process for you.
– Are there different types of hot tub lift covers?
There are several types of lift covers available in the market. The four main types are:
Shelf Hot Tub Cover Lifters: The most budget friendly option is shelf cover lifters. When you want to open the cover, you first fold it first. And then you slide the folded cover away from the hot tub. This is the cheapest option, but you need enough space behind the hot tub.
Manual Pivot Hot Tub Cover Lifters: Manual cover lifters use a metal bar that runs across the hot tub cover at the fold line. If the cover is not very large and heavy, they are fine to use. They are a more budget friendly option.
Hydraulic Hot Tub Cover Lifters: Hydraulic cover lifters give you assistance when opening the cover. This makes it really easy to open larger and heavier covers. The con is that they are more expensive.
Full automatic Hot Tub Cover Lifter: The most expensive option is the full automatic cover lifter. With a push of a button, the cover will be removed from the hot tub, and you are ready to go. When you are done, it's a simple button press again.
– Why do I need a hot tub lift cover?
Hot tub covers are generally heavy and designed with awkward shapes, and as such, it's not easy to lift them. However, with lift covers, taking the hot tub cover on and off becomes super easy and hassle-free.
– How much room do you need for a hot tub cover lifter?
I recommend leaving at least a foot of space on all sides of the hot tub. This will create sufficient room to ensure that it's easy to open or close the cover. Covers usually require nothing less than 18 inches of space behind the tub and only a few inches on each side of the tub.
– What is a hot tub lifter plate?
Deck mount or under mount hot tub lifters are usually attached to a metallic plate. The plate is usually placed below the hot tub or may be bolted to the hot tub's deck. You won't need to drill a hole in your hot tub's housing with this. Some lifters can be placed anywhere in the hot tub because they are fully adjustable, while others require hot tub lifter plates.
– Are hot tub cover lifters worth it?
Yes, hot tub cover lifters are worth it. This is because a hot tub cover lifter will help to extend the life of your cover and ensure that your hot tub is a lot easier to use. Depending on the materials used in making a hot tub cover, some covers are heavy, and you may not be able to lift them alone.
Leaving your hot tub open will only make it easy for debris and other unwanted particles to pollute your hot tub. With a hot tub cover lifter, you can easily lift the hot tub cover without breaking your back.