Should a hot tub be under a roof? What professionals say
The choice between covered and non-covered hot tubs is a decision that many tub owners face. If you live in a location with a harsh winter or strong winds, it can have some benefits to have a covered hot tub. Or it can give you some extra privacy. But a roof removes a look at the stars at night or the feeling of being outdoor.
Should a hot tub be under a roof?
Generally, it is not needed to put a hot tub under a roof. However, there can be various reasons why it does make sense. These are often more harsh environmental conditions like cold, sun, or wind. Or privacy reasons. A roof on its own does not save a lot of energy cost but can help using your tub much more often.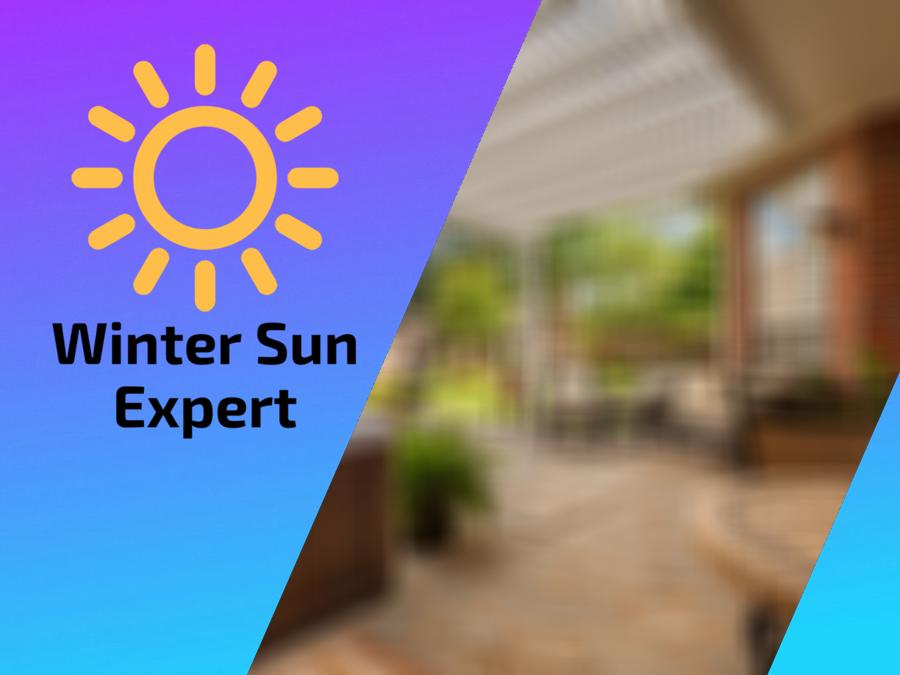 In this blog post, I will explain the pros and cons of a hot tub under a roof. I will also look at various options, like under a covered patio, your garage, bathroom, and your basement. And how to know if your floor can support it.
Should a hot tub be under a roof?
Many hot tub users like the idea of soaking in warm water on a cold night, gazing at the stars. If you belong to this league, a hot tub with a roof may not fit your purpose. However, if you are worried about the spa cover wearing out in harsh sun and snow, you might need to get that roof over your hot tub.
Tub users primarily put up roofs over the tub if they don't like getting rained or snowed when they are in the tub. Another reason is to improve the longevity of the tub and accessories. A roof blocks harsh weather from getting directly in touch with the tub exterior.
A roof over the tub avoids snow-shoveling around the tub in regions experiencing harsh, prolonged winter. But ensure that it is strong enough to support the snow build-up.
Some tub users also think that the roof over the tub works as energy-saving insulation. But in a lot of cases, this is just a myth. If your place is very windy, it makes it much easier to shield the sides that are in the wind direction.
– A roof can improve hot tub privacy
Installing tubs under a gazebo or a roof improves privacy. When you have a roof supported by four pillars, it helps you to put screens around the tub for more privacy.
Consider the building safety codes applicable to your locale and the expenses of building a roof above the tub. In several cities, constructing a structure attached to a house that has a roof involves additional tax payments. It also needs you to follow specific inspection requirements.
– Ensure enough ventilation
If the tub is under a low-rung roof or gazebo with screens around, it will decrease ventilation. In such cases, the humidity load from the spa will gradually damage the roof, if it is wooden or plywood. If the roofing material is plastic or galvanized metal with proper vents, the moisture will not be an issue.
Having a roof over your tub need not spoil your stargazing experience completely. Since most hot tub roofs are built with enough clearance, hot tub users can still look at the sky and stars when they soak in the tub.
Can you put a hot tub under a covered patio? 
Most hot tubs are installed outdoors. If you have a large enough patio, it is a perfect place for locating your hot tub if it is level and sturdy enough to support the tub. If the patio has a roof, you need to consider the humidity load from the tub and its impact on the patio roof.
Generally, this is not a problem if the patio roof is high enough and allows sufficient ventilation. Otherwise, it might lead to issues like mildew growth on the ceiling. Similarly, ensure no electrical appliances or lights above the tub. Or ensure that they can cope with humid environments.
Putting the tub under a covered patio offers protection to the spa cover from direct sunlight and heavy snow. In regions that receive a lot of snow, outdoor hot tubs without a roof will get snow on top of the cover, weighing it down.
Can I put a hot tub in my garage? 
For most people, an outside hot tub is the best proposition. However, in certain weather conditions, this is not a pleasant experience. Taking care of the outdoor hot tub is a difficult thing during the winter. In such situations, you may choose to move the tub into your garage. Increasing electricity consumption from a poorly insulated outdoor hot tub may encourage you to relocate it into the garage during the winter.
Ideally, a garage is not the best spot for a hot tub. It depends on how much space is available in the garage. If you have a smaller tub and the garage is big enough to accommodate two cars, relocation may work out well.
– Use a dehumidifier if needed
However, the most vital aspect is ventilation to take out the air-bone moisture produced by the tub. You may need to install a dehumidifier and ventilation system in your garage. In the absence of adequate ventilation, the humidity load of the hot tub can spoil your walls, wooden surfaces, and other articles in the garage.
You can find both fixed and portable dehumidifiers. Ensure that the model can cope with the amount of moisture that a hot tub gives. This is much more than you would experience in a normal situation.
A hot tub deals with a lot of water. Even if you are careful, the floor around the tub will usually get wet due to water splashes or people getting out. Typical garage floors are slippery when wet. If this is an issue, using rubber pads on the floor that drain the water can help. Ensure that water will drain away from the tub in case of a leak or water change.
Can a hot tub go in the basement? 
A hot tub can be installed in the basement, and there are several houses that have done so. But ensure that it has an adequate installation system. As the hot tub keeps the water heated, it generates a lot of moisture and steam. Normally, basements do not have good ventilation. This means that sustained exposure to humidity will lead to dry rot and mildew growth in the long run. It will spoil the walls, especially if the basement has exposed wooden or paper surfaces.
Another issue is the availability of adequate drainage in basements. If there is no proper drainage, it will lead to water clogging near the tub. A sudden, unnoticed leak in the tub may inundate your basement if it lacks sufficient drainage.
Can you put a hot tub inside your house?
Generally, you can put a hot tub in your house as long as you care for the humidity. Ensure that you install an excellent humidifier and ventilation system. Else the humidity from the hot tub may ruin the walls and other indoor spaces. Also, ensure that the electrical installation can handle the moisture and use good quality lighting fixtures.
– Ventilation and proper drainage
Improper ventilation can easily lead to issues like the smell from the tub lingering inside the house. If the hot tub develops a leak, the risks are higher for an indoor tub than an outdoor one. I recommend a waterproof floor with a proper drain. So in case of a leak, the rest of the house will not be affected.
– Hot tub in a smaller house
If you have a smaller house, putting a hot tub inside your house is not always a good idea for several reasons. A hot tub occupies space bigger than its immediate footprint. It needs enough clearance from all sides so that it can be accessed for any repair works. There should be at least 3 feet around the hot tub. Before you put a hot tub indoors, consider the space it will occupy indoors.
Suppose privacy is your prime concern for moving a tub indoors. You can use screens or curtains around your outdoor tub to solve this as well.
Can my floor support a hot tub? 
Generally, most floors in homes are not strong enough to handle a bigger, fully loaded hot tub. A typical 6 person hot tub weighs fully loaded at least 6000 pounds. That means a weight of over 110 pounds per square foot. Most floors can handle 110 to 250 pounds per square foot. That means that depending on the construction, there is no safety margin.
Of course, it will significantly depend on the construction. Concrete floors can handle more weight than wooden floors. If the floor is better supported, it can take more weight than a floor that covers a wide span. Also, the size of the hot tub and the number of persons play an important role. Maybe a small 2 person hot tub will be fine, whereas a bigger 6 person one will be too much.
– Always check with a constructor or engineering firm
A hot tub filled with water on the upper floor can lead to structural damage more quickly than one further down. Always check with a constructor or engineering firm if your situation can handle the weight of the hot tub. Confirm that the floor or the deck on which you are installing the tub can support twice the weight of a fully-loaded hot tub, including water and people. Also, consider the age factor of the building.
Placing the tub on the balcony of an upper floor is not safe. Cantilever balconies are not built to support that kind of weight for more extended periods. The risk increases if the building is older.
Can you put a hot tub on the second floor?
Generally, floors of a multi-story building are constructed to support heavy loads. But they are often not suited to handle a bigger hot tub filled with water and people that can weigh more than 6000 pounds. Check with a constructor or engineering firm if your particular situation will be fine or not.
If the excess load is for a very short period, it often will not have a major impact. But in the case of a hot tub, it will stay at the same spot, exerting pressure on the floor for hours and days. Because of these reasons, there is a restrictive clause in many lease agreements which restricts occupants on the higher floors from using water furniture.
Apart from the load factor, consider leakage issues caused by the tub. A sudden leak (which can well happen more with an inflatable tub) will flood your indoors and those living on the lower floors.
Can I put a hot tub in my bathroom?
Generally, you can put a hot tub in your bathroom if it is large enough. Bathrooms are built to cope with water and moisture. But having a heated hot tub with water 24/7 means that the ventilation system should be strong enough to cope with that.
Before installing the tub in the bathroom, you should make sure that there is enough space in the bathroom to allow the tub to be approached from all sides. Ensure that the floor is strong enough to support the tub's weight when filled with water and people. Also, take care that excess water on the floor is adequately drained. So when there is a leak, the rest of the house is not affected.
Do indoor hot tubs smell?
Generally, a well-maintained hot tub will only have a minimal smell. If you are not careful in maintaining the water quality, a hot tub can smell like stinky feet or a wet dog. Of course, using such a hot tub can have adverse effects on your health.
Several reasons can make a hot tub stink. The most common cause is bacterial growth due to poor water quality. If you are not routinely using sanitizer after using your hot tub, bacteria in the tub water will slowly make it cloudy and stinky.
On the other hand, excess use of sanitizer, especially chlorine, in hot tubs may also lead to bad odors. Without adequate ventilation, the whole house would end up smelling chlorine.
Other locations close to this location:
Travelers' Map is loading...
If you see this after your page is loaded completely, leafletJS files are missing.
If you have any additions, or comments on the content on this page, please use our contact form to let us know.