How to Winterize a Gazebo
For a lot of homeowners, the gazebo is probably there favorite place to spent a cool day outside their backyards, especially during one of those sunny and warm summer periods. However, all things end. Summer won't last forever and the moment we begin to edge into fall, it's automatically time to prepare our garden and gazebo for the winter months. Since this structure remains outside all through the year, ensuring that it has the maximum protection from bad weather like the snow, the wind, and the cold will make a whole lot of difference when it comes to the longevity and durability of your gazebo. There might be quite a long list of things that you are supposed to do in order to get your gazebo and its summer accessories up and running for the winter. If you have in one way or the other enjoyed the benefit of your gazebo earlier in the warm months, then it is time to make plans to prepare it for the winter.
How to Winterize a Gazebo:
Remove All Furniture
Remove all the debris and dirt
Get rid of the cobwebs and wipe down the structure
Remove snow from the roof
Tie-down the Structure with flexible cords
Preserve your gazebo before winter arrives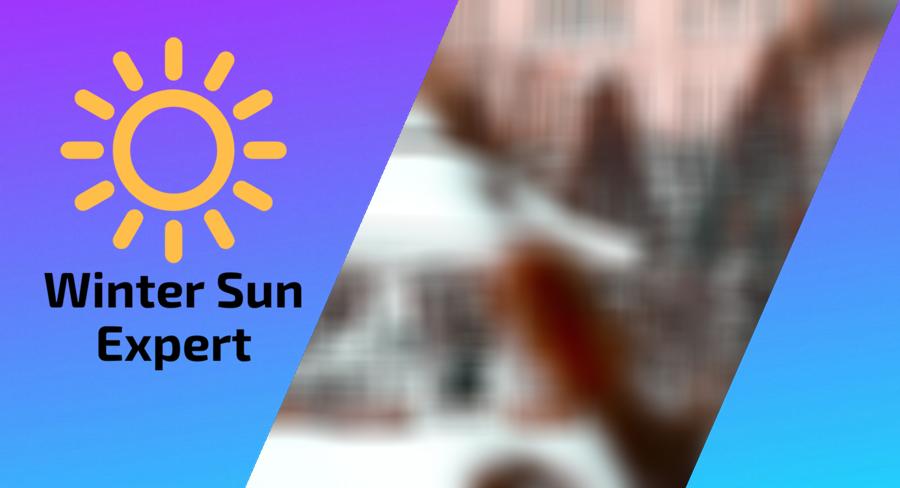 Preparing your gazebo for the winter the right way is important, but this might not be as easy as it sounds, and a lot of owners do not know what steps they need to take. Do you fall into this category? Do you want to know how to winterize your gazebo correctly? Are you unsure of the steps for the winterizing process? You are in the right place. The rest of this article not only focuses on answering your questions, but it also provides a useful guide to make your work easier.
How to Winterize a Gazebo – A Step by Step Guide
When you are preparing for the winter, your outdoor plants or patios are not just the only spots that you need to work on. Your gazebo is associated with all those summer afternoons where you go out to relax, read or ding on a warm evening. So you will need to give it some attention before you finally abandon it for the winter. Now if you properly winterize your gazebo, it can really help you avoid costly winter damages such as warped or splintered wood. Additionally, doing annual maintenance on your gazebo can help keep it looking fresh and useful all year round. Below is a step-by-step guide that you can use to prepare your gazebo properly for the winter:
1. Remove All Furniture
If you have items like a table with chairs, pillows, or a storage box in your gazebo, it is definitely time to remove them. Get them out and store them in a safe place like a garage or your storage shed. If you leave items in your gazebo, they can not only be affected by the winter weather but if they are not tight up well the wind can blow them around and damage the gazebo. Therefore, the first step in winterizing your gazebo is to remove all the furniture and have them in well-protected storage space.
2. Remove any Debris and dirt
No doubt, fall is a good time to enjoy your garden and spent in your gazebo. But as beautiful as this season is, it can also be somehow stressful when leaves are getting beautiful colors and finally fall down. That is the time you have to clean your gazebo from those fallen leaves and twigs. Don't forget to check the top of your gazebo. If you do not remove them they can start to rot, and hurt the gazebo, especially if it is made out of wood.
In addition, for gazebos with soft tops, leaving leaves on the roof can lead to the downgrading of the waterproofing level. When the leaves are left they can start to rot, and this rotting process will eat away the Polyurethane coating on the soft top that makes it waterproof. Therefore, make sure you get rid of any leaves, twigs, dirt, and/or other debris from the floor and the walls of your gazebo, especially at the end of fall, when it is certain that you won't use it again for the year. To get rid of any surface debris that your broom might have missed, you can make use of a pressure washer and hose the gazebo down with water. Make sure you focus the spray on the cracks between boards and other hard to reach spaces.
3. Get rid of the Cobwebs and Wipe down the Structure
An essential step in preparing the gazebo for the winter is to wipe it down and remove any cobwebs, bird droppings, or other insect-related dirt that you can find. Since your structure has been left for a while, chances are, spiders and other insects would have turned corners into their homes, so getting rid of this is very important. Also, clear out the cobwebs on the walls of your structure and clean any spaces around the benches and steps. Don't let the snow build up so much before you do this. It might get difficult during the winter period.
4. Remove Snow from the Roof
As beautiful as snow on the top of your gazebo might look, the reality of this is that the weight of the snow can actually cause serious structural damage regardless of the kind of material that your gazebo is made from. Therefore, you have to make sure you find time to regularly get rid of all the snow that has gathered on the top of your structure. Depending on the strength of the gazebo, it can collapse, similar to some buildings that have to much snow on it. Another reason is that when the temperature rises and the snow melts, the water snow combination will increase the chance of rotting. The more compact snow there is, the longer this process can last until all have been melted.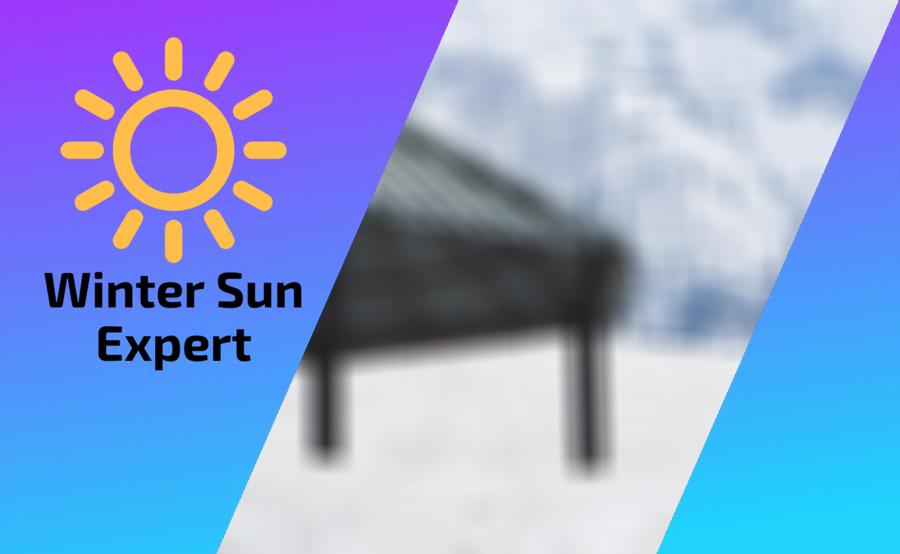 5. Make Use of flexible Cords in order to tie down the Structure
During winter some areas can see a lot of wind, so it may be advisable to make use of bungee cords or any other flexible cord to strengthen and fix your gazebo to the ground to avoid damage to your structure. If there are some areas that are already loose fix them as soon as possible, before the problem get worse when the wind rises.
6. Preserve Your Gazebo before Winter Arrives
For someone that owns a wooden gazebo and is worried about what will become of it during winter, it is a good idea to apply a good wood preservative earlier in the year. This will help the wood to stay healthy year-round. Metal gazebo owners should use anti-corrosion products to preserve the steel construction, and make it deal with the cold and wet season without any problem.
If you do not have a fixed gazebo, like a popup type, and you can easily disassemble it, it is a good idea to remove it for the winter period. Make sure that it is thoroughly cleaned and dried before bringing it inside, folding, and storing it. That way the cover will not rot, and it is ready in the spring when the weather improves.
If you have a soft-top gazebo, you should not leave it outside during the winter. Only a hardtop gazebo should be left outside.
Here are some further tips to winterizing your gazebo:
– Remove the dirt:
For other dirt like algae, mildew, or other stubborn grime or buildup signs, scrub them away with a natural bristle brush or a plastic brush with a solution of warm water and mild liquid soap or any mold remover. Don't use a wire brush to clean your gazebo. If you are using detergent to get rid of stains, fill up a 2-gallon bucket with water and add 2 to 3 tablespoons of your liquid detergent, then mix well before use.
– Check for loose screws:
Go around your gazebo and carefully check for any loose screws. As you go, make sure to tighten them with a screwdriver. This will not only help you prolong your gazebo's structural life span, but it will also help prevent major repairs all year round.
Having paid attention to these tips, here is a pro tip on the things that you will need to winterize your gazebo.
How to clean your gazebo
A broom- to remove debris and dirt's as well as cobwebs
Pressure water or a water hose; to wash down stubborn grime
A bristle brush or a plastic one; to scrub away mildew
Some liquid detergent, soap or mold remover; to get rid of molds
A 2-gallon bucket
Screwdriver- to tighten loose screws
Water repellent finish; to prevent rusting or corrosion of the top material of your gazebo
A Paintbrush; for easy application of your water repellent
If the deck of your gazebo is untreated, try sealing it with a water-repellent finish instead. Apply an adequate amount of water repellent to the surface of the wood with a paintbrush: about one gallon over 250 square feet of a smooth surface. What water repellents do is that they prevent water from penetrating the surface of the wood, which can cause decay, cracking and finally damage to your gazebo. However, if there is an existing paint or stain on your wood, do not apply a water repellent over it.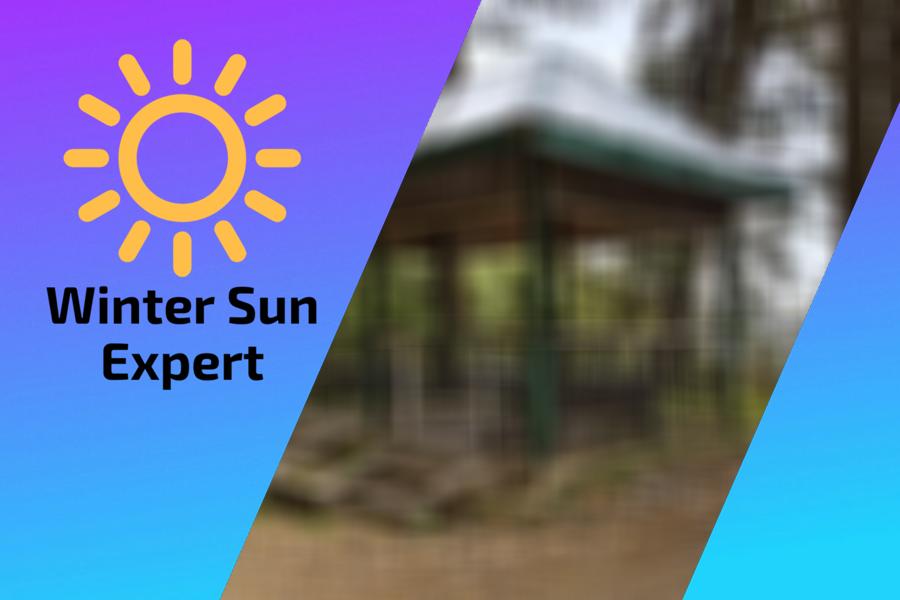 How to Replace a Canopy on a Gazebo – Hard and Soft Top
This is another important step in preparing for winter. Typically, a gazebo adds so much beauty to backyards by providing a visual focal point or space for people to gather and enjoy a cool afternoon. However, your gazebo is subject to all sorts of weather-related damages because they remain outside all year round. In addition, there would definitely come a time when you will need to replace the canopy on your gazebo. When it comes to canopies, the soft-top canopies need to be replaced more often than the hardtop because they are more vulnerable to weather-related damages such as tearing, ripping, or other sun-related damages like fading. Likewise, hardtop canopies can also become damaged over time and would need replacing.
There are several reasons why your canopy might need a replacement. You might want to replace the existing design with something more refreshing that has caught your eye. Perhaps your existing soft top has been damaged and you want to switch over to a hard top canopy. No matter the reason, we are here to help you know and learn the steps involved in replacing a hard and soft-top canopy for your gazebo so that you can easily save cost and do it yourself. Here are some tips to follow to make it easier to replace your gazebo:
1. Know Your Gazebo
The first thing you need to know is that a hardtop gazebo is made up of a series of slats that are held together by a frame. It would be easy to remember this if you installed your first hardtop canopy. Now that you know that the old canopy will have to be removed first; certainly, it must come down to pieces for a new one.
2. Finding a Replacement
If your plan is to replace your canopy quickly, then the best option is to use that old canopy to form the basis for your new canopy. You can decide to sew it yourself. There is a canopy top that is sold in local stores but their quality may not be suitable for use with your gazebo. They may have a different design from the style of the gazebo that you have, they may not fit, or they may be designed to fit differently. Trust me, there is nothing more annoying than battling with your gazebo top for hours, only to realize that you have gotten the wrong one. So before you purchase, measure your canopy top carefully, then you can take the measurements to a store to be sure. By doing this, you should be able to buy one that fits properly, or probably one that fits all kinds of gazebo.
3. Loosen All Screws
You will need a drill in order to loosen all the screws. Start with one panel at a time for safety reasons. Then you can have two people to help you hold the panel in place while you remove the hardware. Once the hardware is out, get two people to help you lift the panel down. Repeat this until all the panels have been removed. Once you are done with this, then you are ready to attach the new panels. Don't forget that this stage requires you to buy individual slats and then carefully build each panel one after the other. They should be attached to the roof frame as such.
It is important to know that gazebo slats are quite expensive. Individually, they are offered for sale from $100 to $700 per piece. Now, this is an important investment that you must spend a good time thinking about. So before you consider your choices, make sure you consider the following:
Your Budget: What is your budget? Can you improvise on your old canopy? Can your budget cover the cost? Having considered these options, you can go ahead to make your choice.
Color: Do you like bright colors? What are your preferences?
Purpose of Canopy: What is the purpose of setting up your canopy? Do you want it to block the sun? If that is the case, then you should shop for dark tinted Plexiglas or solid colored slats.
Color Shade: Do you want a transparent or solid color? Do you want to be able to look up at the sky through your canopy? On the other hand, do you want to be sheltered completely?
What styles or designs are available, given your post dimensions? Do you want it to include ventilation at the top?
Now that you have carefully selected your material and styles, you can go ahead to build the new canopy top. Building a gazebo top will require more than just your hands, you may need two or more people to set up and about three to four people to lift and finish the installation. This is because there will be a lot of heavy lifting and the whole installation process may take a whole day. However, before you give up, just imagine yourself at the end of it, sitting in your gazebo, grabbing a cold drink, pulling up a chair and relaxing with your partner under your brand new gazebo.
When setting up, it is advisable to build the canopy on the ground before lifting it and securing it on top of the posts. This would help you to prevent the risk of accidents or bodily harm, and also enable you to see the whole structure from a useful point of view before installing. Here are some tools that you will require:
Work gloves
A power drill
Ladders
Ensure that you have about two or three people with you and that the weather is calm enough to work.
The Installation Process
Step 1: Check the manual
Now take out your instruction manual and count all the pieces. Make sure that all hardware is available, then line it up according to the pieces of the canopy. It is also wise to work on a raised and level surface preferably a work table, while you assemble the gazebo panels. Usually, a hardtop gazebo canopy has four sides which you will need to attach to the roof frame one at a time.
Step 2: Assemble the screws
Make sure all the corners are flush. You can have one person hold the boards or panels in place while another person drills the screws into place. Use your hand to tighten all the screws until they are all in place. Check properly to ensure that they are secured. You can then go ahead to drill the screws tightly.
Step 3: Fit the panels
Next, place a ladder at the center of the gazebo and two ladders on both sides. Have one person stay in the center to hold the gazebo in place, but make sure all the panels are flush. The final panel will most probably take the longest time because you might need to make some adjustments. Let the person at the center push up on the other panels while everyone else lines up the panels and drills them into place. You can now go ahead and secure all screws with a power drill. Finally, push up at the center again just to make sure that nothing lifts.
Step 4: Make your own roofing
You can also make your own roofing: Another cheaper option for making your own hardtop canopy is looking to corrugated polycarbonate roofing. Now to install this, you will need a wood frame that you will add to your roof, to which you will screw the polycarbonate sheets. Then you can attach the wooden 2×2 or 2×4 to your existing frame by using braces, brackets, or strapping material. Measure out the sheets of the roofing, check out the alignment of grooves when marking your cuts because it is more visually pleasing especially when all the grooves line up.
How to Decorate Your Gazebo
To get your gazebo up and ready for summer use, you might need to put in some kind of decorations. Although there are also beautiful decorations for winter that can keep your gazebo looking stunning. Here are a few tips on how to decorate your gazebo:
1. Add Climbing Plants for Decoration:
To beautify your gazebo, you can add certain climbing plants such as roses, clematis, or wisteria as they are good natural decorations, and they can also add privacy to your gazebo if you want. You can even decide to plant them in raised plant boxes so that benches and cushions can be integrated from them. There are several outdoor fabrics available that come in pretty great varieties, you can make curtains and tie them at the corners of the gazebo. There are several stunning types of light strings you can hang from the top for mood and festive lighting.
2. Decorate According to the Style
The way you decide to decorate your gazebo depends mainly on its style, the design of your home and your garden. If you are someone that lives on a rural property, you might decide to plant cottage flowers that usually don't go above the railings and maybe Clematis that grow over the top and shade your roof. Based on your preference, you may decide not to have any hanging swing inside your gazebo, and instead have like two benches as well as a small side table to place your drinks. You could also make use of Adirondack chairs and tables. You might even decide to put a cute tin sign on the outer railings with some cute phrases. As I said, it based on your preference.
If you own a Victorian style home, then you should probably go with white-colored wicker that has been previously treated with non-glossy polyurethane as that would be an ideal decor. You might also want to add a pot or two of smooth elephant ears just at the entrance and probably a few pots of ferns hanging from the rafters. You can also put out a sisal rug if you like just for additional beauty but just have it in mind that you would need to wash it down regularly. Since your gazebo is out in the open, birds and insects will probably get into it, so you might as well place a bird feeder inside, so you can enjoy watching the birds while sitting there.
3. Consult Experts for Help
For a professional way of decorating your gazebo, you can look to expert's websites or contact their stores. You might decide to decorate your gazebo with lawn furniture, plants, and a grill just by an area. For an even stunning look, you can add throw pillows, colorful blankets, stools, tables and more. It might even be a great venue for hosting a little gathering. Just plan a theme, add lights and candles, color lanterns, and more, then show off your new gazebo!
There are just a lot of ideas and designs when it comes to decorating your gazebo and if you are creative it would come really easy. We hope that this article has helped you with some challenges that you may encounter while preparing your gazebo. Good luck!