Prepare your Boat for the winter
Prepare your Boat for the winter
Asides being a lot of fun, entertainment, and movement, boats are a significant asset to many. This is why properly preparing to winterize it for the winter is a task that should be taken very seriously. There are many lovely days to spend on the water in the colder months in some areas. But, there are also a lot of people that wouldn't want to be on the water until the weather warms up again. Or it is that cold that the water is completely frozen. Autumn is probably the best time to gear up in preparation for the clean-down.
Prepare your boat for the winter:
Clean Everything
Keep the Covers Safe
Flush the Cooling System
Inspect the Fuel System
Change Your Boat's Oil
Ensure that Moisture Does not have a place to stay
Check Over From Bow to Stern
Store the Boat correctly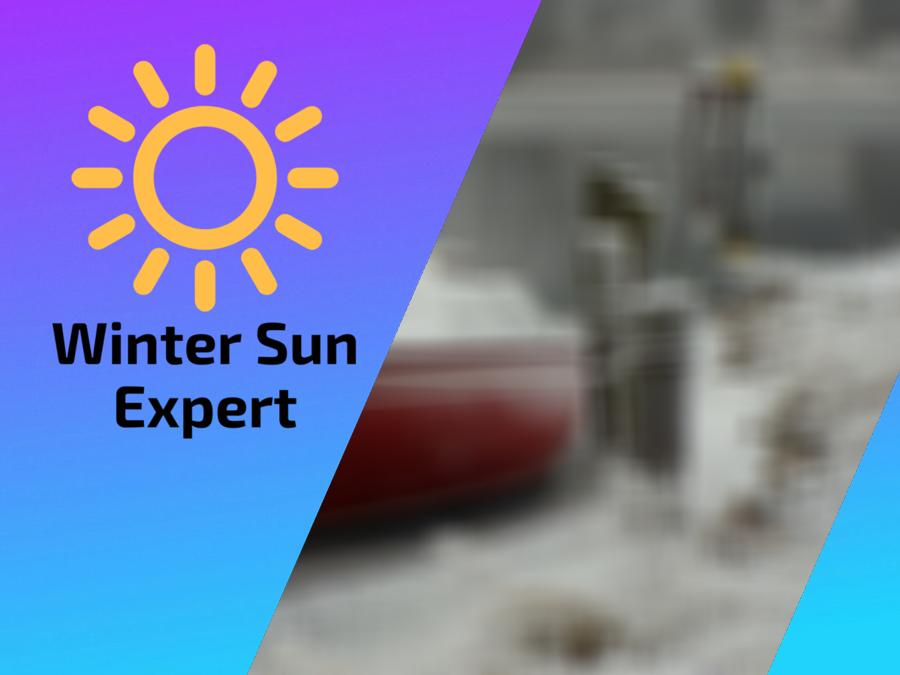 It is clear for most that winter can be quite harsh on your boat. If your boat is left just as it is, it is very susceptible to rust, wear and tear of the vessel, and general damage to the parts of your boat. If you are taking your boat out of the water and storing it away for the winter, there are some essential steps that you must follow to ensure that you winterize your vessel correctly. This article will provide you with these steps and important tips to help keep your boat in good condition during the winter.
Steps to Prepare your Boat for the Winter
With winter gradually approaching, you should be ready to send your boat on an extended vacation of rest. To ensure that your boat functions correctly and effortlessly takes you on several exciting trips next year, you must make sure that it is stored properly for the winter. Below are some steps you can follow to properly winterize your boat, and prepare it for the winter season.
1. Clean Everything
The same way you would tidy that summer vacation house that you won't be visiting for a while is the same way that your boat should also be tidied up. A tidy boat that is free of dirt will do better in weathering the time off, and it will also reduce the workload when the time comes to take your vessel out again. Carefully wash the top of the boat, the bottom, and the deck and clean all hardware. Also, inspect the boat for any blistering (usually in fiberglass boats), especially if you spend long periods in the water. If you find any blisters on your boat, ensure to repair it before winter sets in. While you're at it, remember to clean the windscreens and windows and the bikini tops, and other components. Before you store them away, make sure the canvas is thoroughly dried, and if possible, keep the canvas indoors instead.
2. Keep the Covers Safe
While preparing your boat for storage, you should consider the sails and the covers. They must be adequately prepared for the winter. However, it is essential to keep in mind that these items should never be stored wet or damp. If you can, take your sailing items to a laundry store that specializes in this aspect to have them cleaned and dried. In case you can't, leave them outside until they are properly dried before storing them in a dry and safe place, making sure they don't have any contact with water. There's an emphasis on "dry" because wet materials encourage the growth of mold and moss, and you might end up damaging your covers if you're not careful.
3. Flush the Cooling System
Some drive boats come with raw water cooling systems, so before you prepare to store them, flush the engine thoroughly with fresh water to get rid of debris, corrosion, and salt. If you stay in areas with an extreme climate, then you should also introduce anti-freeze into the cooling system. This can be done by attaching a hose from the container of anti-freeze to the motor's water pump. On the other hand, you can also remove the thermostat as well as it's housing, before pouring the anti-freeze directly into the cylinder block. After flooding the motor with water, drain it entirely from the engine and dry off.
4. Inspect the Fuel System
Another thing to do while preparing your boat for winter is to top off the fuel tank to avoid the accumulation of condensation over an extended period of storage. Make sure you replace the fuel filter at the end of the season, then add a marine fuel stabilizer to the fuel tank to minimize the formation or build-up of gum and to keep the fuel and fuel system clean during storage. Once you have added the stabilizer to the tank, run the engine for a few minutes to ensure adequate circulation throughout the system.
5. Change Your Boat's Oil
Asides preparing your boat for the winter, you should make it a habit to change the oil of your boat at the end of every year to ensure proper lubrication. Make sure you change the engine oil and oil filter on the sterndrive, inboard engines, and four-stroke outboards. It would be best if you did this only after the engine has been slightly warmed up, to help flush out accumulation and debris using the discarded oil. Once you're done, fill up your engine with the right oil recommended by the manufacturers. Next, proceed to drain the boat's outdrive gear unit, as any water present may freeze and expand in cold weather, causing pipe bursts and damage. Watch out for water intrusion, as it causes gear oil to look "milky" and discolored when you drain the gear case. If you detect moisture, this might mean that the leaking seals need to be inspected and repaired.
6. Ensure that Moisture Does not have a place to stay
Carefully inspect the bilges, and get rid of any standing water and any dirt or oil present. Make sure you do this with the lockers, drawers, fish holds, and storage areas. Take out all objects and clean the spaces thoroughly, then you can place commercial moisture absorbers in the rooms to get rid of mold and mildew during the extended offseason. Take out all cushions, and clean them thoroughly (paying close attention to the underneath where mildew are most likely to form), then place them in a position where they would dry quickly.
7. Check Over From Bow to Stern
While preparing to store away your boat, it is essential also to check the general condition to detect small problems before they become major ones. Move very close to your boat, then visually go over those items that are likely to cause problems. Carefully inspect the mechanical steering and controls to check for worn cables, corrosion, broken cable insulation, or any rough operation. If you find any, don't hesitate to fix or replace them before it becomes too late. Inspect the fluid levels on hydraulic steering, and fill if needed, but don't forget to keep an eye out for signs of leakage around the seals and fittings. Also, check the fuses and wiring connections for corrosion, faulty connections, or broken insulation. Then check the fuel lines and cooling hoses, looking for any signs of cracking, bulging, or leakage, pay close attention to the bends, hose barbs, as well as the connections. Don't forget to test all hose clamps to make sure they're still tight enough and are not rusted yet. Inspect the engine belts for wear and tear, and replace as necessary. Finally, pay close attention to the rubber bellows on your outdrive and rigging tubes, looking for signs of puncture, which can allow moisture and dirt to get in and damage your vessel.
8. Store the Boat correctly
As the last step in preparing to winterize your boat, store it in an enclosed, safe and climate-controlled area, as this is the best option. While this is not entirely practical in most cases, make sure you get a good cover for your boat, if it will be stored outdoors, as this is your first step of defense against the elements. In cases of severe weather conditions, most people prefer to have their vessels professionally shrink-wrapped. Although expensive, this method provides tight protection against the elements. Generally speaking, most people must find a way to do the covering of their boats themselves. Using a top-quality cover specially made for your boat is one of the best options, as this comes with supports for propping up the cover to prevent water from settling in low spots. Ensure the cover is clean and free of dirt, debris, snow, and water, especially after rainstorms, before tightening it down.
Final Remarks
Preparing your boat for the harsh winter conditions is very important as your boat remains one of your significant assets. If you carefully follow the steps above, you'll be ready to hit the water next season, enjoying a smooth and comfortable ride. Although these steps are certainly going to get you started, there might be some variations according to the type of boat you own. Hopefully, your boat owner's manual will offer some recommendations for winterizing it. Good luck.