What to do in April in Portimao, Portugal - 2023
Portimão is a city and a municipality in the district of Faro, in the Algarve region of southern Portugal. Historically a fishing and shipbuilding centre, it has nonetheless developed into a strong tourist centre oriented along its beaches and southern coast.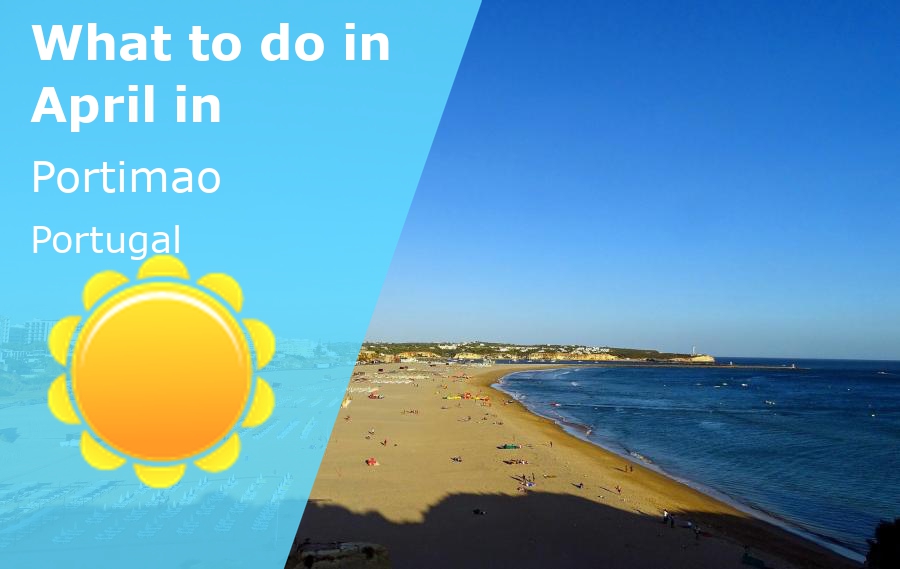 Before we have a look at what you can do in Portimao, let's first look at the weather you can expect in April.


April weather in Portimao Portugal
To get a good overview of the type of weather you can expect in April in Portimao Portugal, we will look at the day and night temperature, minimum and maximum water temperature, and if April is comfortable or humid
Generally, April in Portimao Portugal will be slightly on the colder side. Historical data shows that you can expect an average temperature of around 68°F / 20°C. The humidity will be low during the month. During the night, it will cool down to around 50°F / 10°C.
Portimao Portugal has rainy days in April. You can expect around 9 rainy days, with on average 2.2 inches / 56 mm of rain during the whole month.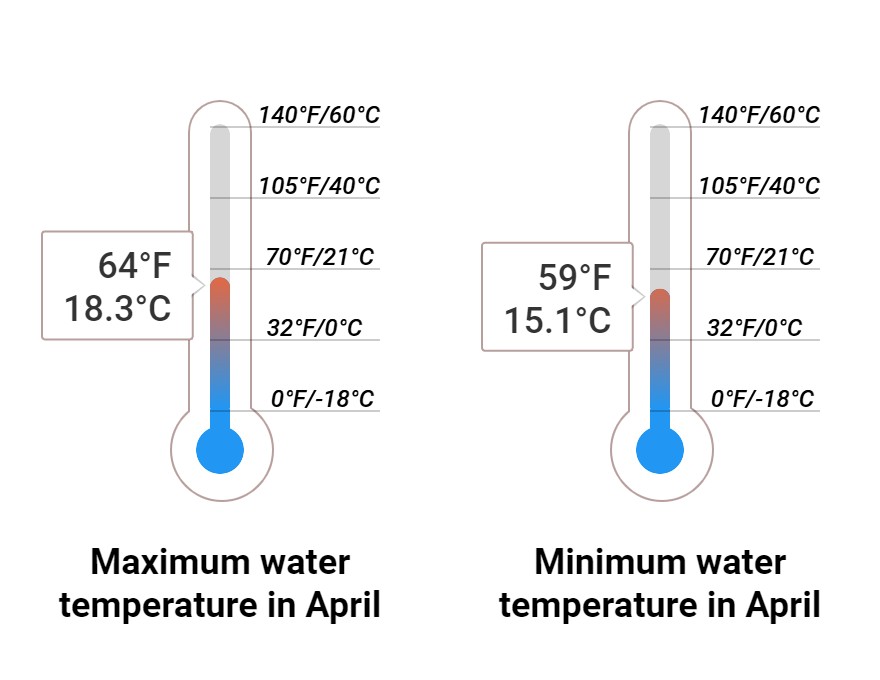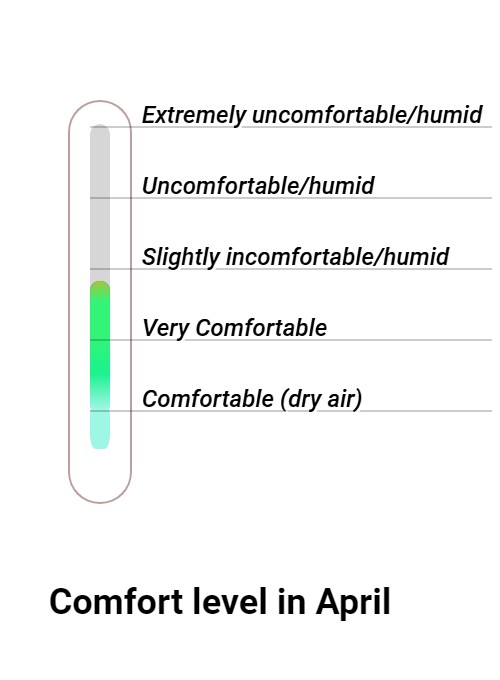 The forecast for April 2023 is based on historical data and are averages. They will give a good indication what you can expect, but the daily temperature and rain will fluctuate during the month.
Things to see and do in Portimao
Portimao has many things to soo. With help from our visitors we have dived a list of things to see in. If you have any sugestions or improvements for this list, please let us know.
Praia do Vau
Praia do Vau is an excellent beach for diving, swimming, and surfing.
Jardim 1º de Dezembro
Cultural
Throughout the Year
Jardim 1º de Dezembro is a well-preserved and well-restored square.
Mercado Municipal
Shopping/Eating
Throughout the Year
Mercado Municipal has a variety of seafood, confectionary, vegetables, and grocery.
Praia da Rocha
Praia da Rocha is a beach with many covered coves walled on three sides by tall cliffs.
Fortaleza de Santa Catarina
Cultural
Throughout the Year
Fortaleza de Santa Catarina is a fort that resisted several foreign attacks.
Megalithic Monument of Alcalar
Cultural
Throughout the Year
The megalithic Monument of Alcalar is a five thousand years old building.
Museu de Portimão
Museum
Throughout the Year
Museu de Portimão has an exciting exhibition showing seabed conservation measures.
Igreja do Colégio
Cultural
Throughout the Year
Igreja do Colégio is a church that survived an intense earthquake.
Praia de Alvor
Praia de Alvor is a beach with dunes and a lagoon, suitable for boating, fishing, and kayaking.
Ribeirinha
Nature/Wild Life
Throughout the Year
Ribeirinha is a riverside esplanade with many palm trees, shops, and hotels.
Carnival
Carnival is held on the streets, with local music, games, and competitions. Every year, this event receives many visitors clad in unique clothes to join in the parades and see the processions where Matrafonas, Zés Pereiras, and Cabeçudos are a part.
Shopping in Portimao
The main street shopping area has a wealth of nice shops supplying clothes, jewelry, and ornamental objects.
Activities in Portimao
Sunsets
You will witness some of the most beautiful sunsets from the beaches of Portimao.
Ribeirinha
The riverside is lined with palm trees and benches where one can sit and relax on a pleasant, sunny day. You can easily visit the local bars and restaurants from here.
Markets
Visit one of the local markets.
Boat trips
As the marina is an important part of the city, you can find several boat trips and tours (depending on the weather and time of year). This coastal center is a perfect place for you to enjoy a day at the sea.
New Year's Eve
If you are a visitor around the New Year's Eve, you must attend this big celebration as it is full of life. There fireworks and musicals are beautiful.
Golf
Golf lovers can enjoy this facility as Portimao is surround by four 18-hole golf courses.
Visit the wineries
As Portimao is an importing winemaking region, you can visit some of the wineries which are located in the countryside.
Cuisine
The local cuisine and traditional meals are a must-try for every visitor. There are numerous cafes and restaurants present on the riverfront.
Manuel Teixeira Gomes Square
The lively square of Portimao is a greatly admired place and the perfect spot for a nice stroll around. The Visconde de Bivar Gardens are also located here.
Restaurants in Portimao
The city has many culinary specialties, especially in terms of seafood. Portimão is also internationally famous for its sardines.

Ú Venâncio
Dona Barca
Restaurante Forte e Feio
More things to see in Portimao
Fortaleza de Santa Catarina
This historic landmark dates back to the 16th century and holds great relevance to the people of the city. You will be surprised to find some of the most beautiful panoramic views of the city from here.
Igreja do Colégio
An old church with a dominating appearance and beautiful architecture. This historic building was built in the 17th century and survived the 1755 earthquake. The church also carries an interesting history.
Praia da Rocha
A great beach in the area when you can go for long walks and sunsets. Sunbathing is not advisable in winters but the scenic beauty of this beach definitely makes it worth the visit.
Local Mercado Municipal
Here you will find an excellent selection of seafood and fresh produce. The most commonly used market place in the area.
Portimao Museum
A fascinating place for people who take particular interest in the city's industrial history, as the museum is full of interesting facts and archeological exhibits. You can find more information on their website. (www.museudeportimao.pt/)
More information about Portimao Portugal
What to do in Portimao Portugal in other months
Weather in Portimao Portugal for each month