Portimao is the second largest city of Algarve and is located in the western part of the region. The city is ideal for visitors who prefer a relaxed atmosphere, but a place with a lot of permanent residents. The main attractive features of the town are its historic buildings due to its former industrial relevance and the interesting gastronomy. Portimao cannot be classified as an extraordinary location but it can give you an authentic Portugal experience.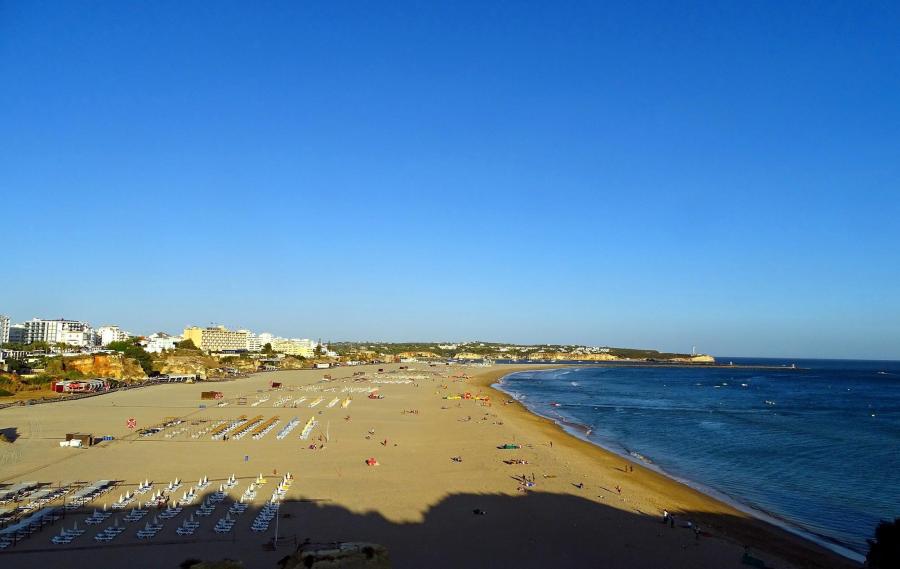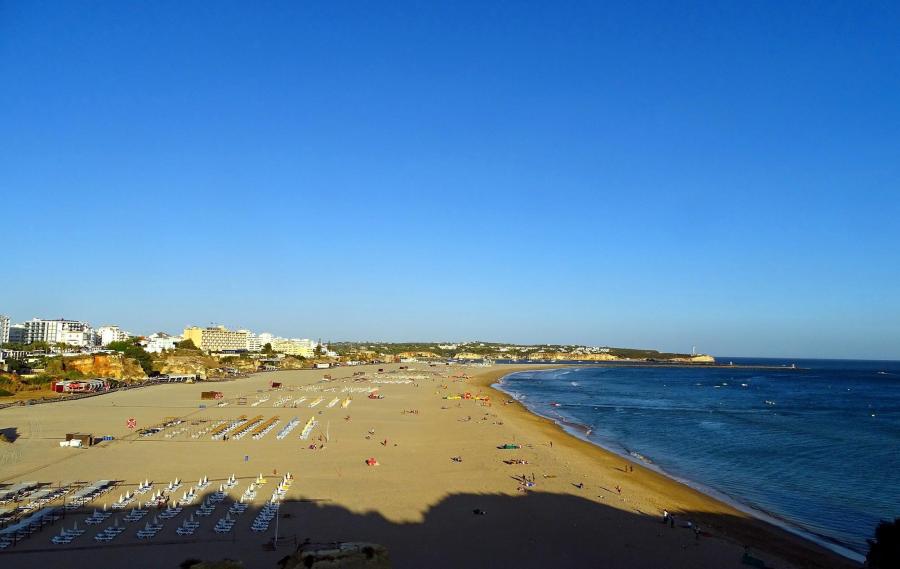 Why should people stay in Portimao during the winter?
Portimao can be a good winter destination for snowbirds as the city has numerous opportunities waiting for you to experience. With an interesting history, there are many cultural and archeological sites in the area that you can visit. The town is also lively in winter due to the many permanent residents. Wintertime gives you the opportunity to go around and do things without a lot of tourists. Almost all of the shops and restaurants will be open. English is widely spoken.
Climate
Portimao is located close to the sea and has a comfortable climate throughout the year with an average temperature of 17°C - 20°C (63°F - 68°F). Summers are warm and dry with lots of sunshine whereas winters are mild but it can get a bit unpredictable with grey rainy days. Nights can also get a bit chilly and so, it is advisable to keep appropriate clothing.

Things to see in Portimao
Portimao has plenty of places that one can visit during their stay. Here is a list of some of the most popular places in the city that one can visit.
Portimao Museum: A fascinating place for people who take particular interest in the city's industrial history, as the museum is full of interesting facts and archeological exhibits. You can find more information on their website. (www.museudeportimao.pt/)
Praia da Rocha: A great beach in the area when you can go for long walks and sunsets. Sunbathing is not advisable in winters but the scenic beauty of this beach definitely makes it worth the visit.
Local Mercado Municipal: Here you will find an excellent selection of seafood and fresh produce. The most commonly used market place in the area.
Igreja do Colégio: An old church with a dominating appearance and beautiful architecture. This historic building was built in the 17th century and survived the 1755 earthquake. The church also carries an interesting history.
Fortaleza de Santa Catarina: This historic landmark dates back to the 16th century and holds great relevance to the people of the city. You will be surprised to find some of the most beautiful panoramic views of the city from here.
Things to see not far from Portimao
There are many neighboring towns and places that are worth a visit:
Megalithic Monuments of Alcalar: An interesting historic landmark (13 km (8 Miles) from Portimao) sited on a hilltop with 18 burial monuments depicting the rituals of the people who lived here over 5,000 years ago.
Alvor: This small fishing village is one of the finest resorts of Algarve (6 km (4 Miles) from Portimao), a great place to explore for a day trip.
Silves: The town of Silves is situated on a hill, near to the Arade River (20 km (12 Miles) from Portimao), and is a former capital of the Algarve. Castelo dos Mouros holds great historical value for the town.
Ponta da Piedade: Located in Lagos (32 km (20 Miles) from Portimao). Also known as "point of mercy". The place has spectacular rock formations and a famous lighthouse. It is one of the most famous tourist attractions in all of Portugal.
Praia dos Salgados: Located in Albufeira, (26 km (16 Miles) from Portimao). This is known as the most spectacular beach in the area. Well-maintained, widespread, and breathtaking.
Benagil Caves: There are different tour groups that offer day trips to these beautiful marine caves. If you are traveling by boat from Portimao, it takes almost 2 hours to reach the destination.
Activities in Portimao in the winter
Being a major city of the area there are a variety of activities in the winter:
Boat trips: As the marina is an important part of the city, you can find several boat trips and tours (depending on the weather and time of year). This coastal center is a perfect place for you to enjoy a day at the sea.
Sunsets: You will witness some of the most beautiful sunsets from the beaches of Portimao.
Markets: Visit one of the local markets.
Ribeirinha: The riverside is lined with palm trees and benches where one can sit and relax on a pleasant, sunny day. You can easily visit the local bars and restaurants from here.
Manuel Teixeira Gomes Square: The lively square of Portimao is a greatly admired place and the perfect spot for a nice stroll around. The Visconde de Bivar Gardens are also located here.
Visit the wineries: As Portimao is an importing winemaking region, you can visit some of the wineries which are located in the countryside.
Cuisine: The local cuisine and traditional meals are a must-try for every visitor. There are numerous cafes and restaurants present on the riverfront.
Golf: Golf lovers can enjoy this facility as Portimao is surround by four 18-hole golf courses.
New Year's Eve: If you are a visitor around the New Year's Eve, you must attend this big celebration as it is full of life. There fireworks and musicals are beautiful.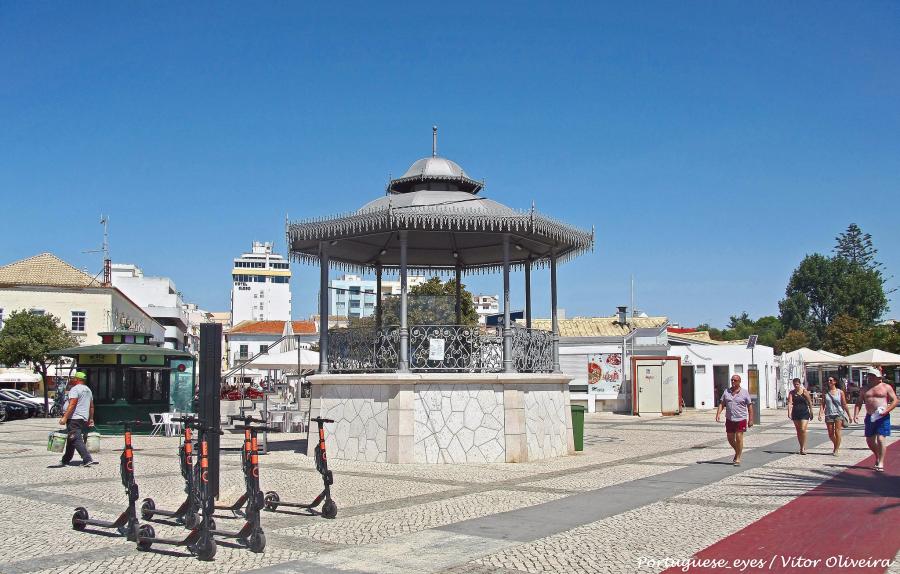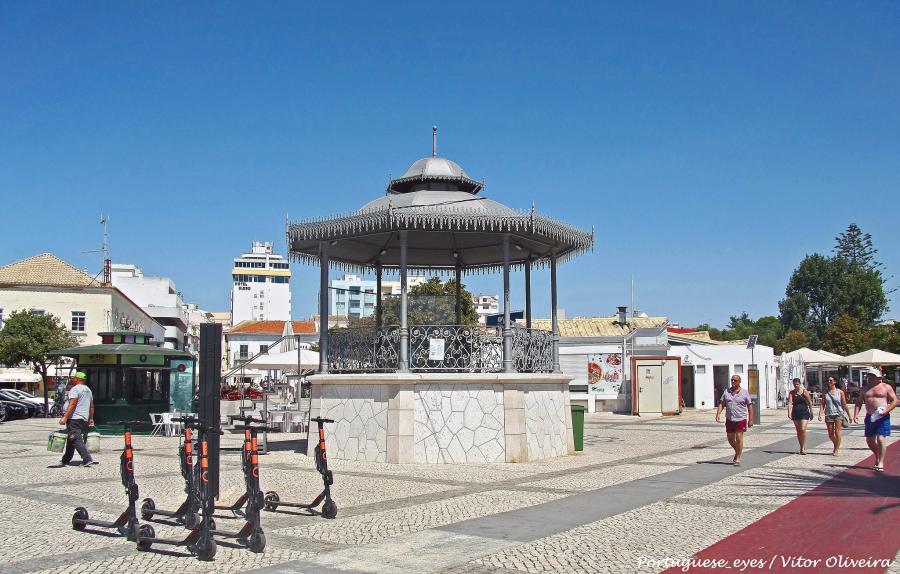 Shopping + Restaurants. Are they open in the winter?
Being a working town with many permanent residents means that almost all the shops and restaurants will be open.
Some of the marketplaces in the area are:
Flea Market
Mercado Municipal
Aqua Portimao (Shopping Centre)
Portimao has a large selection of restaurants, and the city is known for its gastronomy and offers both regional and local cuisine. The most famous dish of the area is the grilled sardines which are a traditional dish.
Transport
Portimao is the second-largest city in the region has a good developed public transport. You can travel around using one of the many bus stops in the region. The bus is affordable, easily accessible, and comfortable. There are multiple public bus services operating in the area. You can check http://eva-bus.com/ and www.rede-expressos.pt/ for more information.
The train station in Portimao is located to the north of the city center. You can use it to visit nearby towns or visit further away locations. Trains are convenient and affordable. You can check for the train schedules online at www.cp.pt/passageiros/en
The nearest Airport to Portimao is Faro International Airport which is approximately 70 km (44 Miles) away. It is recommended to pre-book a cab to reach your destination as taking a taxi on spot can be more expensive. You can also use public transport by first traveling to Faro and then use the bus or train.
Health
The Hospital de Portimao is a public hospital in the city and provides excellent facilities. There is an English speaking medical staff. Professional doctors who are well suited to deal with anyone who walks in with a problem. Other healthcare facilities in the area include:
Clínica Médico Dentária Dias Correia (Dental care)
Accommodation
There are a number of different rental companies present in Portimao, whether you're looking for an apartment or a villa:
Winter Camping
Camping Alvor: Located at a distance of 6 km (4 Miles) from Portimao. A camping with a nice amount of facilities. The rates are pretty reasonable and the place is well maintained. You can find more information on www.campingalvor.com/
Camping Albufeira: A little bit further away at 33 km (21 Miles) from Portimao, but it is known to be one of the best campsites in all of Portugal. You can find more details about this campsite onwww.campingalbufeira.pt/.
RV/Campers/Motorhome
If you are traveling with a Motorhome, Camping Alvor (hwww.campingalvor.com/) has some good spots with rates starting from €10 (approx. $11, £8, $15 CAD, $16 AUD) per night. You can also visit www.algarvemotorhomepark.com to find some decent camping spots in Algarve. This website is convenient for finding the perfect place.
Packing List
Weather: The winter weather in Portimao (Portugal) will normally be chilly during the day and cold during the night. You have to pack accordingly.

Warm clothing: Even when you go to a warm location like Portimao (Portugal) you should not forget to take some things with you for your trip back home. When you return you are adapted to the warmer weather and need something to protect you from your hometown temperatures.

Consider the Weather: Always look at the type of weather in Portimao (Portugal). Things like humidity, wind, and rain do not show up in the temperature graph but can have a great impact on your wardrobe. There are several sites with long term forecasts and climate information. Is there often a short afternoon downpour like in the tropics, you maybe need to take a strong umbrella and shoos that can cope with the rain. If there is often a lot of wind you might need a more wind-resistant coat.

Check the local Shopping options: Try to find information about the local shopping options near your location in Portimao (Portugal). Are there stores where you can buy all your daily supplies, or are some things difficult to get? For some more remote locations, the options can be limited. If a certain item is really important for you might need to take it with you.

Look at the Local Culture: The local culture in Portimao (Portugal) can impact your wardrobe. If most activities are in more upscale locations you might take some more appropriate clothes with you. Or travelling if you travel to certain countries women need to cover themselves in certain areas.

Amenities: Know what's Included in your house or apartment. Is there a coffee maker, a toaster, a washer and dryer, an iron, what is in the kitchen, what kind of towels are there? Things that are there means you do not have to take them with you. A furnished apartment or house can mean something from a few pieces of furniture to a well-stocked place with all the things you have at home. But most of the time your rental will not be stocked.

Mix and match: Wear layers so you can use your wardrobe more efficiently. And do not worry about wearing something more often, probably only you will notice this.

Important for you: If there is something that is really important for you that you want to have present in your house or apartment, take it with you. This can be something like a special knife for the kitchen, or a small mirror that you use in the morning. You can also purchase it locally if it is not that expensive.

Pet supplies: If you take your pet with you don't forget to take supplies for a few days with you. And enough medication, vitamins, or other supplies if you can not purchase them in Portimao (Portugal) locally.

Food: Don't take a lot of food with you. Only when there is something you really can not live without you, and it is not too heavy you could consider taking it with you.

Towels: Not all locations include bigger towels for the swimming pool or a visit to the beach. If you have to take them and don't have a lot of room you can buy some big thin towels.

Office supplies: Normally you will not find any office supplies in your house or apartment. If you think you will use them you could pack some supplies like a scissor, notepaper, envelopes, some pens, and more depending on your needs.

Limit yourself: Don't take too many shoes and jackets, you will not need them that often.

Best-fitting: Bring your favorite and best-fitting items that can multi-function

Washer: Do you have a washer and dryer onsite, you don't need to pack a lot of clothes
Clothing
Basics
Casual
Smart
Footwear
Toiletries
Beauty
Hygiene
Clothing
Basics
Casual
Outdoor
Footwear
Accessories
Toiletries
Medicine
Miscellaneous
Other
Toiletries
Beauty
Hygiene
Hair
Other
Medicine
Miscellaneous
Technology
Travel and Free time
Travel
Free time
Important
Documents
Money