What to do in February in Madeira Beach, Florida - 2024
Madeira Beach is a city in Pinellas County, Florida, United States, bordered on the west by the Gulf of Mexico, and on the east by St. Petersburg.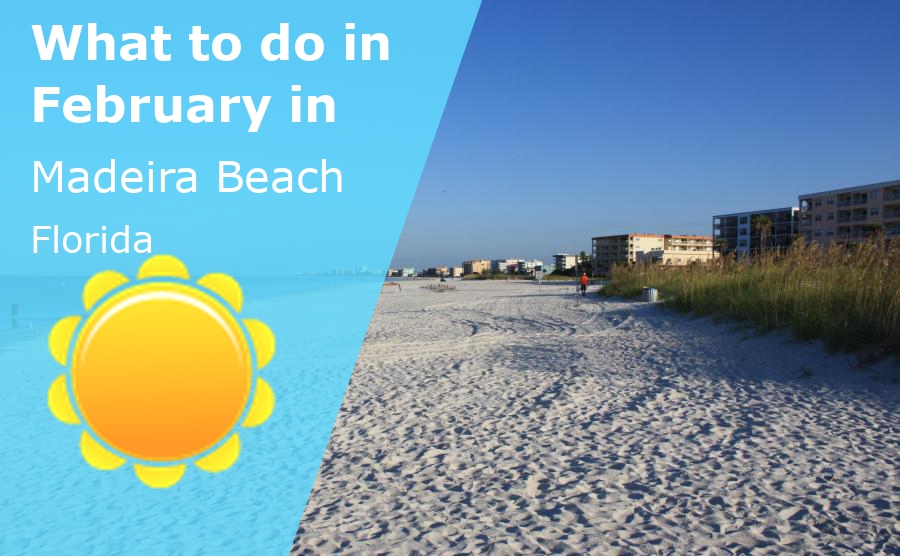 Before we have a look at what you can do in Madeira Beach, let's first look at the weather you can expect in February.


February weather in Madeira Beach Florida
To get a good overview of the type of weather you can expect in February in Madeira Beach Florida, we will look at the day and night temperature, minimum and maximum water temperature, and if February is comfortable or humid
Generally, February in Madeira Beach Florida will be really nice. Historical data shows that you can expect an average temperature of around 75°F / 24°C. As the humidty is low, it will feel very comfortable. During the night, it will cool down to around 53°F / 12°C.
Madeira Beach Florida has rainy days in February. You can expect around 7 rainy days, with on average 1.6 inches / 40 mm of rain during the whole month.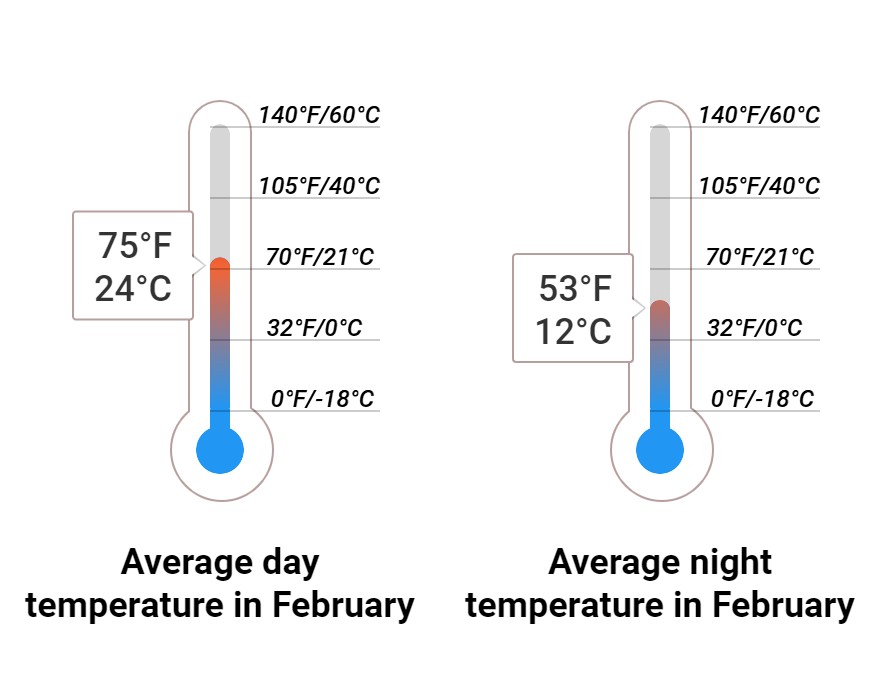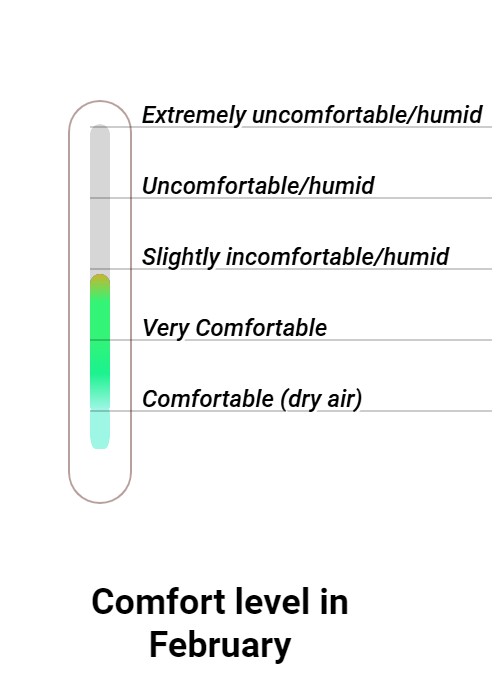 The forecast for February 2024 is based on historical data and are averages. They will give a good indication what you can expect, but the daily temperature and rain will fluctuate during the month.
Things to see and do in Madeira Beach
Madeira Beach has many things to soo. With help from our visitors we have dived a list of things to see in. If you have any sugestions or improvements for this list, please let us know.
Florida State Fair
Florida State Fair is about farming and horses. There are shows for kids, live music, fun rides, tasty food, drinks, and shopping.
Shopping in Madeira Beach
In Madeira Beach you will find a number of shopping malls which remain open all year round. There are also some grocery stores around the city.

Johns Pass
Winn-Dixie
Carter Plaza
Publix Super Market at Madeira Shopping Center
Madeira Shopping Center
Activities in Madeira Beach
Cooking
Always wanted to improve your cooking? Join a cooking class and learn how to cook something special.
Dolphin Quest Tour
A boat ride lasting about one and a half hour takes you to the water so you can watch the dolphins play.
Day trips
Madeira beach has many conspicuous places nearby where you can go to, for a day trip.
Kayaking
Go for kayaking with Coconut Kayak Tours at Madeira Beach. They will provide you a transportation option to and from your hotel or apartment.
Museum Tour
There are many museums close by for you to explore, for example, Dali in St. Pete and Florida Holocaust Museum.
Picnic
Go for a picnic by the beach, order food, or take food from home.
Parasailing
Go for a parasailing adventure at the beach to get a bird's eye view of the city.
Sunbathing
Madeira Beach experiences on average 241 sunny days all year round. In winter, one can enjoy a calm and warm day at the beach.
Fishing
Hubbard's Marina at John's Pass Village is a top pick for visitors who want a fishing experience. The staff will help you out with everything you need.
Art classes
Join an art class and learn how to paint, draw, or start with pottery.
Restaurants in Madeira Beach
In Madeira Beach you can find many restaurants that have an excellent seafood cuisine, as well as restaurants with international cuisine.

The Hut Bar and Grill
Mad Beach Fish House
Thai-Am #2 Restaurant
The Boardwalk Grill
Frabotta's Beach Kitchen
Dockside Dave's
Mad Beach Craft Brewing Company
More things to see in Madeira Beach
Dora Lynn Books
This popular book store is a delight for book lovers. There are plenty of books in one place and a beach nearby for you to grab a book and read at the beach while enjoying the beautiful view.
Alligator Attraction
This attraction along with the wildlife learning center consists of over fifty plus alligators and different reptiles from around the world. It is a must-see for all wildlife lovers.
Archibald Park
Spend your day at Archibald Beach Park and visit the beach. You will be mesmerized by the beautiful white sand and the spectacular views of the sunset. It is also a great place for a nice picnic. It is easily accessible to visitors and free of charge.
Smugglers Cove Adventure Golf
All year round, this 18-hole miniature golf course is visitors' top pick at Madeira Beach. Explore this adventure style golf course featuring waterfalls, caves, and much more.
John's Pass Village and Broad Walk
This village is Madeira Beach's top attraction. Referred to as the "Pass" by the locals, John's Pass fishing village features over 130 unique shops and restaurants. It's an amazing place to enjoy all sorts of activities from shopping to entertainment.
More information about Madeira Beach Florida
What to do in Madeira Beach Florida in other months
Weather in Madeira Beach Florida for each month