Cell Phone Plans and Roaming for Snowbirds: A Practical Guide
Are you in need of a phone service that is easy to use and also convenient, cost-effective, reliable, and allows you to communicate easily, both locally and with your friends and family back home? Do you need practical guides that can provide you with a cell phone and roaming plans? Don't look too far! To help you with these problems, we have combined a number of guides that would help you with your phone plans and with other options to help you keep in touch with people during the snowbird season.
Cell Phone Plans and Roaming for Snowbirds:
If you call abroad you have to pay a roaming cost. Depending on the location you will visit, and your cellphone plan roaming can be very expensive. Check before you leave. In those cases, it makes sense to purchase a local sim card when you arrive in your locations and use it to call and visit the internet. You can also buy a travel sim card before going away, that you can use in multiple destinations for good rates. If you have an EU sim card you can it in other EU countries for the same cost as if you would be at home, "roam like home". Also when you are from a non-EU country you can buy such a sim when you visit an EU country.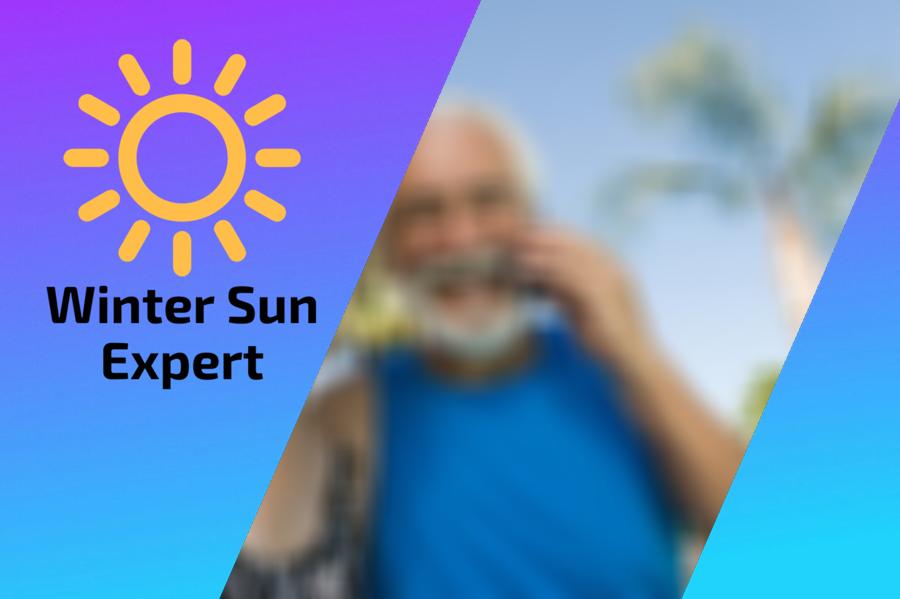 For someone who is planning on spending their winter in a snowbird location outside their state, staying in touch with family and friends is probably one of the most important things on your list. However, getting the right cell phone plan as well as a roaming plan is equally important. You would not want to be stuck in a long-distance location with an outrageous roaming fee of hundreds or even thousands of dollars. However, amidst all these, the good news is that there are several new ways by which you can stay in touch with your loved ones and these methods are very affordable.
Cell Phone Plans and Roaming for Snowbirds
Although several snowbirds often opt for mobile options, landline options are available for snowbirds that own a vacation home or those that prefer them to other options. Usually, a large number of rental units come with a landline especially if they are owned privately.  The same applies to many condos that require a landline in order to have access to the gate. Now if you own your own vacation unit, the option of getting a landline that has an unlimited long distance plan is available, though one has to be available in your area first. Here are some practical tips:
Choose the Best Plan
The best option or plan for you will depend mainly on your budget, your needs and how comfortable you are with technology. The location you choose to spend your winter in will also affect your decision. Usually, the U.S. provides the best long-distance plans for Canadians. However, international plans and roaming services are generally more expensive.
Using Mobile Phones While Travelling
These days, most prominent carriers now have affordable roaming plans that allow you to make and receive calls within the U.S. and to other European states. Of course, it is more convenient to keep the same phone number that all your friends and families already know. It also helps to prevent the trouble that comes with having multiple cell phones, switching SIM cards or using a calling card to make calls. However, all these can only be possible if you have an affordable plan. Make sure you check out what your carrier offers and be sure to remember that it must include a long-distance, text messages and data, and local calling in the U.S.
Getting a Mobile Phone within the U.S
Usually, some snowbirds prefer to have a separate mobile phone while they are in the U.S. While this is normal, you need to check carefully before signing up for a plan. A prepaid plan might be better for you rather than a contract plan. This is because you may not need to use the phone for at least six months in a year. Also, when you sign up for a certain plan that cuts through a period of time, remember to find out if the service can be suspended when you are back in your state. Then, you should also try to find out the cost of long-distance roaming to your state (e.g. Canada). Weigh it against the costs of using your Canadian phone (while keeping costs of texts and data in mind), and select the less expensive plan. However, there might be a drawback when you get another phone. Since you will have a different phone number, it may be hard for everyone to remember it, including you.
Outside the U.S: Another reasonable option for you is to purchase a local phone especially if you tend to spend your winter in a different country other than the U.S., but first, you have to make sure that you understand the terms and conditions, the costs, and the long-distance rates for your chosen plan.
Get Yourself a Travel SIM Card
Most travel SIM Cards provide almost all the benefits you get from using a local U.S. SIM card. They offer affordable rates as well as a local phone number alongside the features and convenience that you enjoy with your cellular services back at home. Using a Travel SIM Card is quite easy. You can simply swap your regular SIM Card for your Travel SIM Card as soon as you have crossed the border. This easy process can offer a significant amount of savings as well as your U.S carrier's roaming rates, depending on the plan that you choose. It can also save you the stress of having to stop at a dealer store to set up your local U.S service. A lot of Travel SIM Cards can be easily purchased before you go on your trip, and they can be used again for future trips. These SIM cards function in any unlocked device, including your local cell phone which your carrier will unlock free of charge.
You Can Also Get a U.S. SIM Card
Now if you think juggling between two phones is stressful, you might want to consider other services that are geared towards snowbirds in both the U.S. and other states. These plans provide SIM cards that you can easily pop into your local phone which will still allow you to make and receive calls within the U.S., as well as other winter states, providing you with data plans at low fees. In order to use these SIM cards, you need to get your local carrier to "unlock" your cell phone before you proceed. This is usually a relatively easy process
Traveling in Europe
If you plan on traveling to Europe the best options depend on if you have a cellphone plan in an EU country or not.
With an existing EU cellphone plan
When you live in an EU country and have a local cell phone plan you can use "roam like home". This means you can use your phone like you are in your home country. Your calls (to mobile and fixed phones), text messages (SMS) and data services are charged at your domestic rate (the same price as calls, texts, and data within your home country). This also applies to the calls and text messages you receive during your stay.
The only thing to monitor is if you use your phone more when being abroad. Maybe at home, you use your fixed line to call family or friends. Now you do those calls with your cellphone, using more minutes than when you're home. In that case, check if an upgrade of your cell phone plan is possible.
Without an existing EU cellphone plan
If you do not have an existing EU cellphone plan you could use your own phone from home, but this can be really expensive. It can be much cheaper to buy a local sim card and use that on a second phone. In all European countries, you can buy a pay as you go plan with enough minutes and data.
Other Options for Long Distance Phone Plans and Roaming
There are several options for long-distance communication, one of which includes a landline. As stated earlier, most rental units come with a landline. So be sure to find out if your landline includes a free long-distance plan, and if the plan is accessible to you. Now it only gets easier if you own your own property, you would most likely find a very affordable long distance plan for your landline. Several snowbirds prefer talking over a landline because it can be very affordable especially in the U.S. where the plans are much cheaper than in North America.
Long Distance Apps and Call Cards
Long-distance cards offer very inexpensive long-distance rates usually charged on a pay-per-use basis. To make it more convenient for you, many of these cards offer automatic top-ups when your account gets lower than $2 and some can also be used together with a cell phone. These long-distance cards can be easily purchased at very inexpensive rates from almost anywhere including local gas stations and convenience stores, and they can also be useful while on the road as well as in hotels. There are also some convenient apps with similar functionality to calling cards. They are cheap enough to allow you to make long-distance calls from your mobile phones.
Internet Phones
A number of internet phone are available that allows you to use your internet connection to make calls over a long distance. Now that technology is evolving really fast, there are several solutions available for you. For more details, you can do some research online and consider various voice over Internet Protocol phones. The rates of using internet connections over a long distance are usually much cheaper than the other types of long-distance services. However, the quality of the service, though vastly improved, may be quite low. For quality service and sound, you will need a very good internet connection and an earphone.
Keeping in Touch Using Apps
These days, there are lots of apps available, that can help you keep in touch with friends and family and even SEE them while you are talking to them. With your mobile phone or computer, you can communicate with your friends and family using apps like WhatsApp, FaceTime, Skype and much more. The good part of this is that you can also access some of these apps on your tablet or laptop. However, you will need to use an active data plan or connect to a WIFI before you can use them, and the person you wish to communicate with will also need to have the app.
Instant Messages, Text and Social Media
Another good option when you want to communicate with friends without actually speaking to them, or when you need to send a quick message, is by sending text messages or instant messages through social media platforms like Facebook and Instagram. These social media sites have made it easy for snowbirds to share photos or videos. However, you need to know that text messages are not free, so be sure that you understand the limits of sending texts with your mobile phone plan.
All these new technologies have made it easy and comfortable for snowbirds to keep in touch with their families and friends.
Other locations close to this location:
Travelers' Map is loading...
If you see this after your page is loaded completely, leafletJS files are missing.
If you have any additions, or comments on the content on this page, please use our contact form to let us know.