How Snowbirds Handle Healthcare And Insurance: Full Guide
Over a decade ago, the term snowbird was used to describe various seasonal travelers who often moved south during winter. Currently, approximately three million sunseekers are migrating to the South for a warmer winter. These winter travelers are fully retired from work or can work remotely. Some places within the North, such as New York, are pretty much infamous for the formidable winters with blizzards, icy hazards, as well as chill. Therefore, cold environments such as these will threaten the health of seniors who have impending health issues.
Rather than facing risks such as pneumonia, falls from icy surfaces as well as other health hazards found in the northern winter weather, some individuals make a viable decision to spend their time in warmer areas. And just as seasonal workers, the current era of snowbirds, which entails senior citizens migrate south for a milder winter and then return north for the remaining months. Every other year, these warmer areas of America are often replenished with a broad range of senior citizens flocking into more accommodating climates.
How Snowbirds Handle Healthcare And Insurance:
Each insurance provider has its own set of rules and regulations. But if you are insured through one of the major health care providers you are normally also covered for emergency medical treatment while out of state. But always check your policy before you leave what is covered and what is not. If you do not have health care insurance you should check with an insurance specialist for the options you have.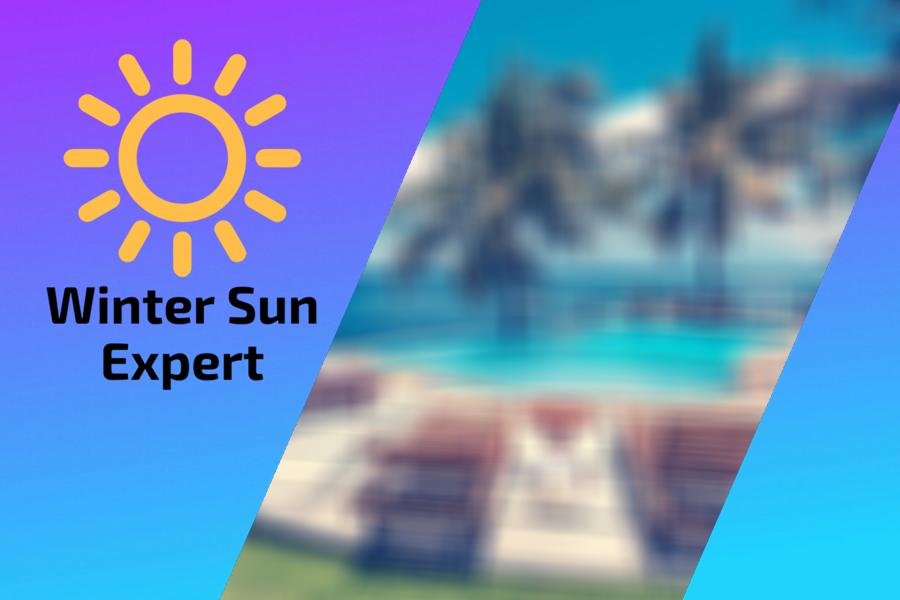 Consequently, sunseekers, also known as winter visitors, tend to settle in Arizona, Nevada, as well as Texas. A couple of numbers may also flock into New Mexico. These individuals always boost the economies of the areas they visit. That is why, in 2005, a study was conducted and published in the famous Journal of Gerontology. It was reported that approximately 700,000 seniors were temporary immigrants in Florida.
But as you may know, sunseekers hail from various other places of the country with some from Canada. Although snowbirds appear to have two nests, they are often likely to call their vacation destination their home. It is important to note that seasoned winter visitors understand the value of cultivating relationships and finding fun activities as well as navigating both places just as the natives. When it comes to living in two homes, one major worrying dilemma that many snowbirds face is shifting from one healthcare plan to another-that is, from the North to the South. Other times, they may even have to shift back again.
A senior from the North traveling South for that winter season or one that is situated in their summer home must handle the responsibility of organizing healthcare in the two regions. Emergencies can also occur to seniors, regardless of their need to change their location. When that continued care is essential to senior health as well as happiness, it has to be provided where the senior settles. There are solutions to swapping healthcare from the North to the South. Also, with all the preparation required in cases of emergency, families of the seniors relocating to warmer areas must watch out for the risks. How do new snowbirds handle it? Our blog post will be your guide.
Disclaimer: This blog tries to answer all kinds of questions, but laws and rules can change, so always check with your insurance company, doctor, hospital, or another involved party for more information.
Leaving Your Home
As soon as the winter chill sweeps over in November, you should begin to think of relocating to a new warmer area where you should not worry about the sun. For new snowbirds, the initial sight of winter can quickly stir a different reaction. Leaving home can be a daunting challenge, particularly if you must leave your family behind. Other than the personal issues, you need to think of the preparations necessary for that shift. This entails logistics such as rental payments, handling email, and travel payments. New snowbirds often face challenges, including anxiety, when dealing with such arrangements. They will feel distressed if they do not comprehend what arrangements they should make in the healthcare transition. That said, leaving home as a sunseeker could imply leaving most of your life in your native land. You should be ready to embrace your new home, including gaining access to various necessities of the new experience, such as healthcare.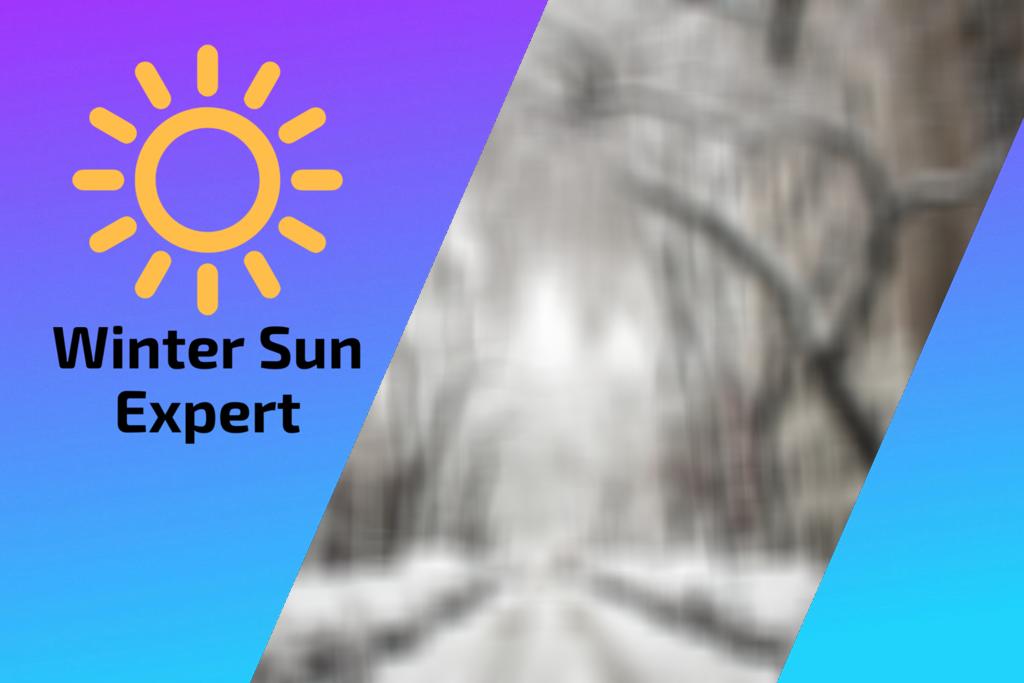 What You Must Do Before Leaving
Before you leave, you should schedule a routine check-up with a family doctor of your choice. Request enough refills for the period you will be away-this should be from the doctor prescribing your medication. You also need to refill your prescriptions prior to leaving. Ensure that your pharmacist knows where you are heading for your warm vacation so that they transfer future transcriptions to one of the pharmacies nearby. It is important to clarify your medications with the family doctor.
You also need to communicate the date as well as the duration of your stay away. This will definitely set you up with the doctor's orders as well as medication ready for your vacation time away. But it is of great importance that you take the stated precautions prior to traveling to assess your general health prior to leaving your health providers behind. In case you are healthy, then it is safe for you to move to the warmer region of your choice.
If you aren't, then the doctors, as well as pharmacists, should be able to prepare you well for the trip. If you are always in contact with a caregiver, then you will need one in the vacation home. Dare not to risk going without care because you may not know if you will get a great caregiver. Care to take a doctor's assessment regarding the level of quality of care you shall need in the vacation region.
Things To Bring With You
Bring health-related equipment: Carry your health equipment such as walkers, canes, nebulizers, diabetic monitors, and blood pressure kits.
Take your medication: You should carry your medication, categorized accurately.
Carry your documents. These include a list of the medications you are currently taking, attorney paperwork, and health insurance cards.
Care plans: You need documentation of the long-term care provided by the previous senior care agency, such as assessments and care plans.
Emergency equipment: You need adequate emergency equipment such as first aid kits, emergency alert equipment, as well as defibrillators.
How To Cover Your Care
There are a few cases when sunseekers find that the health insurance they have does not really transfer with them from one particular state to another. Some HMO health care plans confine their coverage to a particular network of hospitals as well as doctors in a home state. To be covered in the second destination, you should be sure that the health insurance is pretty much flexible enough in order to accommodate the current move. If you want to cover long-term care, you should rely on long-term healthcare insurance or your personal savings. While at it, it is vital to know that you can also rely on Medicaid. One of the obstacles of healthcare insurance when swapping from the North to the South is configuring communication between various insurance companies as well as the long-term care provider. The most crucial aspect to consider when settling into a warmer environment is configuring a reliable communication channel between the insurance firm as well as your care provider.
Seeking Emergency Medical Care As A Winter Visitor
If you're one of those individuals who are insured via a significant healthcare provider, then the chances are that you shall be covered in case you need emergency medical treatment when out of the country. This is true whether you own a PPO plan or an HMO plan or are on your own. Perhaps it is important to note that what could be slightly murky is what various insurance companies term as an emergency. Every insurance provider is capable of setting unique objectives that you must follow to ensure that you gain access to proper healthcare coverage.
For instance, Aetna provides you with assured no exam life insurance coupled with emergency treatment while stipulating that your primary healthcare physician should coordinate any impending follow-up care. It also demands that you notify the organization as well as your primary doctor immediately you check into a hospital within a few hours of treatment in case you are not admitted. By making a call prior to traveling, you will be seeking to understand the requirements of your healthcare provider in terms of the rules of admission and settling medical bills.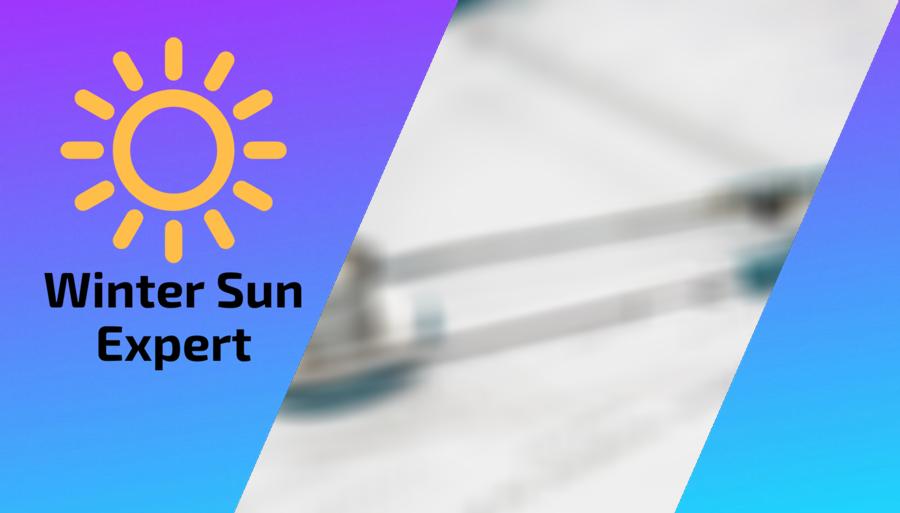 Going For Routine Medical Care
Emergency care is not the only thing that you must think of if you end up spending significant time in your warm vacation city. If you are part of an HMO or own a regional limited network healthcare plan, then you can easily face restrictions when attempting to seek routine medical care when still in Florida. Therefore, if your healthcare cover is limited, you can get established with a local healthcare professional in Florida. All too often, sunseekers keep their native hometown doctors as their primary physicians for insurance cases. But they also end up using a primary local doctor with a set standard of healthcare giving services who have their record as well as history in hand. Establishing yourself with a reliable national network is an ideal option.
For instance, the Cleveland Clinic is known for having a relatively large medical room near the prestigious Fort Lauderdale – this is home to an emergency room, family health center, as well as hospital. Regardless of where you are, in case you visit a facility in Cleveland, all your healthcare records will be readily available to the local staff. And in case you decide to go for regular medication, you should establish yourself with an international chain such as the Walgreens. Select a chain with a strong medical presence not just in your hometown but in your local area too. Regardless of where you are, you will not need to worry about transferring prescriptions because all of your doses, coupled with insurance information, should be readily available.
Choosing A Physician
In the past, Florida was known for its shaky reputation for healthcare because of the people who stepped into the role of healthcare professionals without the required licensing. If you decide to select a healthcare physician in Florida, then you need to perform due diligence before trusting them with your life. Are you going South this winter? Usually, travel insurance for sunseekers can be pretty complicated.
Working with an industry expert can assist you in figuring out the ideal option for your healthcare. Healthcare experts in Canada offer travel insurance for sunseekers since the healthcare plans are designed for individuals who are determined to head to the warmer climates annually. Also available daily, most of the travel insurance plans include a 24/7 emergency assistance service. Whether you decide to spend your winter in a warmer climate in Florida or enjoy traveling around the US, healthcare experts in organizations such as Blue Cross have the travel coverage you may need at any moment. That said, most Florida Healthcare Departments have a verification tool to allow you to check on the validity of doctor's license and any possible history of complaints.
How Healthcare Insurance Works When You Reside in the Multiple States
If you reside in more than one state, you should focus on learning more about how the health insurance coverage works. You may not be interested in learning about the healthcare insurance in multiple states unless you look forward to owning homes in different regions. It is advisable to consider how health insurance works since the process can be complicated.
Some employers have paid for their employees' health insurance. If the employee is supposed to traverse from one state to another, the employer should have already worked out all the details. What if you want to purchase your own healthcare insurance? The specifics will always vary depending on your area of residence. Some people may assume that only retired individuals are the only ones that have the priority of having more than one home. Well, college students also have more than one home. They have to occasionally travel from one state to another while undertaking their studies.
Individual Health Insurance
The individual health insurance is the coverage that you usually purchase on your own. You can buy personal health insurance coverage directly from the insurance company. There are over 11 million individuals in America who have individual market coverage, which they have acquired through exchanges.
Types of Plans
In the past few years, the insurance companies have shifted away from the PPO plans (preferred provider organization plans). The insurers are now offering HMOs (health maintenance organization plans). The PPOs usually cover out-of-network care, whereas the HMOs don't. There are some states whereby people can access PPO plans in the individual market.
Residency Rules
If you reside in one state and you usually travel to other countries for a short duration, the quick visit can be termed as a vacation. You will continue to reside in your primary home for a prolonged period annually. What matters, in this case, is the vacation. The residency rules state that if you have resided in another state for an entire season, you can decide to become a permanent resident in that state.
If you reside in your primary home during summer and then go on a vacation during winter, you can go ahead and establish residency in both states. If you retired at an early age, you are not eligible for Medicare. If you opt for a snowbird lifestyle, you may end up buying individual health insurance in each state. Although flexibility matters, there are some factors that you should consider.
Tips for Living in the Different States
If you choose you purchase an insurance plan in more than one state, you might end up not having healthcare coverage. The insurance plan may end up only catering to emergency cases when you are residing in another country. If the healthcare plan has a limited network, you may have to return to your primary home so that you can benefit from healthcare insurance.
If you encounter a medical emergency during the vacation period, the insurance plan will cover emergency care. Before you decide to rely on an insurance plan from your primary state while you are on vacation, you should first initiate a discussion with the insurance company, and they should understand your entire situation. You can also decide to become a resident in both states and also purchase a health insurance plan every time you move to a different country. When you reside in a state for more than a season, that means that you are a "permanent mover."
If you have been paying for your insurance all year round, you qualify for a particular enrolment period. Nevertheless, when you purchase every time you move from one state to another, you shall always start over with a new deductible since the insurance plans are usually sold with out-of-pocket maximums and calendar-year deductibles. If you manage to maintain the same insurance plan for over a year, you can quickly and easily meet your deductibles annually.
If you are residing in a warm state from October to March and then relocate to your primary home in April, you can always buy an insurance plan every time you move. The main problem, in this case, is that you will have to cater to three out-of-pocket maximum and deductibles annually. Although you'll need a new insurance plan every time, you should ensure that you can access the in-network care throughout the year. You will also incur additional expenses whenever you need extensive medical care.
Medicare
The sunseeker lifestyle is common among the people who have retired, and it is because they want to experience good weather throughout the year. The original Medicare is somewhat convenient, and it is suitable for individuals who do not qualify for Medicare. If you have applied for Original Medicare, you will have access to a provider network throughout the nation. Medicare ensures that you can access the services offered by different doctors and hospitals throughout the nation.
Medigap and Part D
The Medigap plans are usually referred to as Medicare supplements, and it ensures that snowbirds experience some flexibility when traveling throughout the nation. The Medigap plan usually covers the majority of the costs, but it does not cater for the prescription drugs. To be eligible to purchase drugs, you should have a Medicare Part D healthcare plan. You can acquire the Medicare Part D plan from the private health insurance firm, and your option will be based depending on your primary area of residence.
The main advantage of Part D plans is that they have a pharmacy network. As a snowbird, you should pay a lot of attention to the pharmacy network if you plan to reside in a specific state for a prolonged period. Some Part D plans have a countrywide network, yet some others only have a localized network.
Travel Insurance
If you plan on spending some time in another state, you should be concerned about the insurance coverage as compared to the emergencies. You may consider purchasing a domestic or international travel policy depending on whether you also plan on traveling abroad. Some of these plans are affordable as compared to the individual medical coverage since they are limited.
The insurance companies cannot cover a pre-existing condition. You will also be informed about the amount that will be paid by the insurance company, depending on the healthcare plan. If you opt for the individual medical plan which you have acquired from your primary state of residence, you can supplement it with travel policy.
How to handle healthcare and insurance
As a snowbird, you should always liaise with the health insurance companies before you travel from one state to another. We have outlined the tips that snowbirds should consider when handling their health insurance coverage. We will now look into the key takeaways regarding health insurance for snowbirds. The key takeaways include:
Check where your health insurance company is operating: The health insurance company may be operating within the state where you will be residing during the vacation period.
Check if they are available: The health insurance covers are affordable; however, they may be unavailable in different states.
Check for a snowbird package: Some insurance companies usually offer packages that are well suited to the snowbirds.
Medicate, is the hospital and doctor participating: Original Medicare plans cover their clients throughout the nation; however, as a snowbird, make sure that the hospitals and doctors are participating providers.
Medigap plans usually cover you in each state; the only condition, in this case, is ensuring that the hospitals and doctors accept health insurance.
When most Americans retire, they usually have access to Medicare. The majority of Americans retire at the age of 65 years. After retiring, you may want to travel from one state to another. You may also end up establishing homes in different states in a bid to endorse the snowbird lifestyle. If you decide to adopt the snowbird lifestyle, will your health coverage be affected?
Your health coverage may be affected; however, the main advantage is that there are insurance companies that offer nationwide coverage, and that means that you can easily adapt your "snowbird" lifestyle. First, make sure that you have liaised with the insurance company so that you may learn about their coverage area and their network. There are other factors that you should also consider as you look into whether the healthcare insurance company issues coverage in other parts of the nation.
For starters, do you have a health insurance plan? Original Medicare offers nationwide coverage. The Medicare Advantage plan usually has a provider network that may be limited to a particular locality. Some Medicare Advantage plans are well suited to the sunseekers. If you are a beneficiary of Original Medicare, you should look into how the supplemental coverage works when you travel from one state to another.
For snowbirds with a Medicare Advantage plan that has in-network service providers in the state where you are traveling, you can easily access the services offered by the healthcare insurance provider during your vacation period. Some insurance firms provide Medicare Advantage plans that are mainly suited for sunseekers. The coverage is usually available in different states. While traveling, the snowbird should first consult the insurance company before they move from one state to another. When acquiring a Medicare Advantage plan, you should first inquire more about how the coverage works when you are traveling for a prolonged period.
People can easily change their Medicare Advantage plans annually. If you travel regularly, you should look into the insurance plans and provider networks in your state of residence. The majority of Medicare Advantage Plans include prescription drug coverage, vision coverage, and dental coverage. Most of the people with Medicare Advantage plans do not need supplemental coverage. Depending on the specific insurance plan, you should ensure that you can obtain medication and also see medical practitioners when you have traveled to a different state. If you travel regularly, you can also opt for the Medicare Cost Plan.
Take-Home
For the snowbirds with Original Medicare, you may have to secure a supplemental health insurance coverage plan, and you will have to part with more money in this case. The majority of the snowbirds have supplemental coverage, and the employers sponsor some of these healthcare plans. The additional coverage that has been sponsored by the employers also covers prescription drugs. These and more are important to note if you are a snowbird looking forward to relocating to a new region. Safe moves!