How to Be a low budget Snowbird
For several years, thousands of Americans and their Canadian counterparts have looked up "how to be a snowbird" and presently, the numbers just keep increasing. This implies that being a snowbird isn't a bad idea though. For those wondering, what is a snowbird? A snowbird is someone who temporarily or permanently moves to regions with warmer climatic conditions just to avoid the harsh winter weather in their hometowns.  Some of these travelers may be temporary ones that travel during winter and return when it gets warmer, while others are permanent travelers who are often semi-retirees or retired individuals who already have a second home in warmer or sun-kissed destinations like Texas, Florida, or Arizona.
How to Be a low budget Snowbird:
Head Overseas
Keep a Simple Wardrobe
Take Advantage of Any Tax Opportunities
Inform Your Insurance Company
Try out Inexpensive Hobbies
Pick up a Side Hustle
Go Digital
Save by Reducing Electronics
Cook at Home
Rent out Your Property
Pack Enough for Your Pets
Don't Pack What You Can Buy
Time Your Trip Right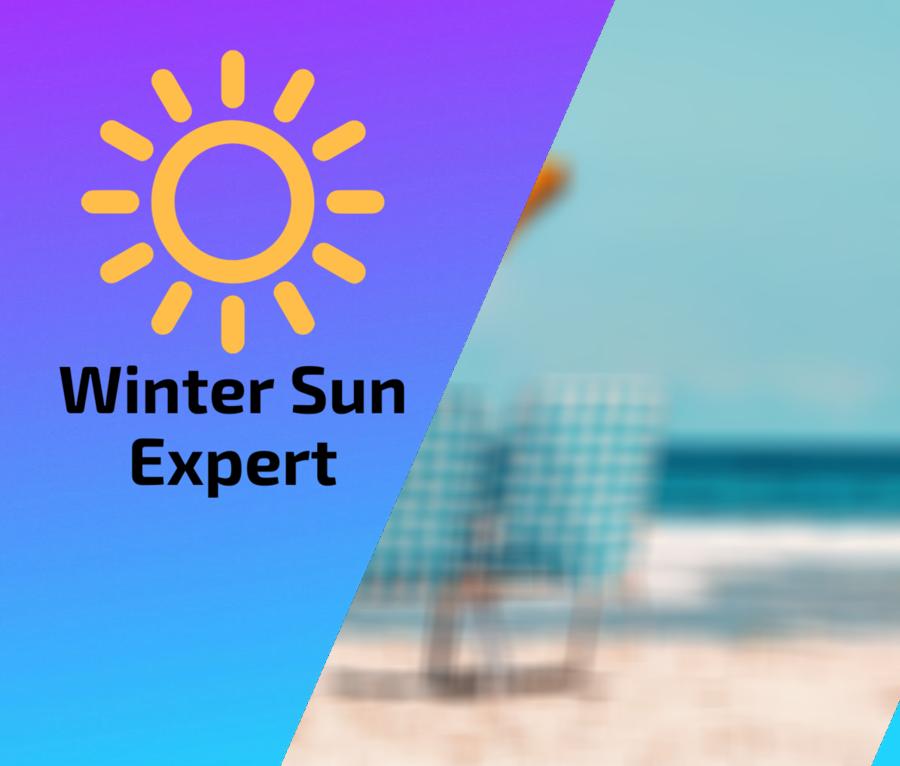 In fact, even young people look to snowbirding without actually being fully retired. Most people of all ages are looking for ways to take advantage of the snowbird lifestyle while still on their budget. However, it may seem like an impossible step but are you interested in being a snowbird on a budget? Do you want to know how to be a snowbird cheap? Do you need ideas on really nice yet pocket-friendly snowbird locations? Don't look too far. The article will answer your questions while providing you with important tips on how to go about it.
How to Be a Snowbird On Budget
When the winter approaches and the chill begins to descend, that's enough signal for many snowbirds to begin their yearly escape to a warmer climate. Although going on these trips may seem like an expensive proposition, we are happy to announce to you that you can actually become financially ahead. It all depends on the location that you choose, how long you plan to spend there and your ability to prepare properly. Setting a budget and sticking to it will help you to keep the extra travel and living accommodations more manageable. Who knows, you may be able to reduce your income tax bill. Another way to make it easier is if you own a property, you might be able to use that to your financial advantage. Here are some essential tips that can help you afford the snowbird lifestyle:
1. Head Overseas
It has become a tradition for snowbirds to head to southern locations such as Florida, Texas, or Arizona just for warmer weather. However, you can consider other alternatives, which involve looking a bit farther afield and considering other easy-to-reach destinations overseas. If you spend your winter in locations where your dollar extends a lot further, then it can be possible to significantly reduce costs for that period of time that you are away. These alternatives or retirement spots may include Mexico, Panama, Costa Rica, Ecuador, and more, which are generally known to have good climates all year round.
2. Keep a Simple Wardrobe
Another way to reduce excess cost as a snowbird is to streamline your wardrobe. If you are going on a snowbird vacation, you might want to write a list and keep to it. Since you are going to a warmer region, you won't be needing a full winter jacket or a large hoodie. You need to consider all these things and pack rightly. Sure, even if you are going to be in, say Miami for the winter, you will still need some cool weather clothing. Consider the location that runs between 52 and 56 degrees in the first month of the year, and add a light jacket, a long sleeve, some warm tops and dresses, and some pairs of pants to your packing list. Do not go overboard when packing, consider a more streamlined wardrobe, because the less your luggage is, the less you will pay for moving expenses.
3. Take Advantage of Any Tax Opportunities
This applies to long-term snowbirds. Do you know why some particular states have become quite popular with snowbirds? It is because their tax regulations are quite favorable. Now by changing your location to a no-tax state such as Florida or Arizona, you could actually save on state taxes. First, you just need to learn about the laws surrounding the tax residency in those states in which you plan to visit or move to.
For instance, in Florida, the law requires you to spend 183 days a year in the state before you can be considered a resident. Now if your second resident is in a high-tax state, it's safe to assume that such a state wouldn't want to lose you as a taxpayer. Therefore, to cut cost and avoid expenses, you may need to establish that you have moved for instance your bank accounts, driver's license, and voting registration to Florida, or perhaps you may need to prove that you derive more income from Florida, or that your major home is in the Sunshine State. Just think of anything to prove that your major domicile is in Florida. If tax officials and auditors see that you have not been paying the right state taxes, you might become a subject to back interest and penalty fees. So be sure that you are up to date on your residency tax laws.
4. Inform Your Insurance Company
When you travel out of state, medical expenses and prescriptions can become a little complicated. If you have prescriptions for certain drugs like opioid painkillers, drugs that can cause dependence, or steroids, you might not find it easy getting a refill of your prescription outside the state. Most insurance services might not cover out of state services. Then, how do you know if your prescriptions and other medical costs will be covered? Now if your insurance is through a national provider network, then yes, your prescriptions and medical costs are usually covered across a different state. If your insurance plans are through the Affordable Care Act, then it might "maybe" cover across states.
The easiest thing to do is talk to a pharmacist when you are planning your trip. Find out if it is possible for you to legally purchase a large supply of your prescription drugs before leaving, that way you can cancel out medicine off your packing list and avoid the worries of traveling without your meds. If you speak to your health insurance provider, you might also be able to temporarily adjust your health insurance to have an out-of-network service.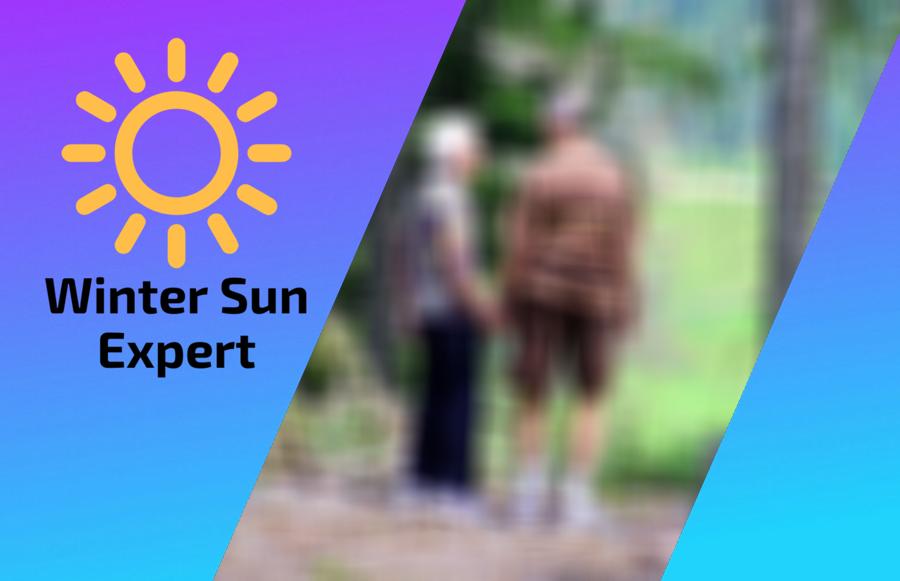 5. Try out Inexpensive Hobbies
Now that you have earned yourself some free time on your vacation, you can try out some of your favorite hobbies or pastimes. Now while trying them out, you should go for something more inexpensive and budget-friendly. Going out every night can become expensive, so instead of that, pack some of your favorite items that will keep you occupied during the journey and whenever you get to your destination or temporary home. Then you can also try some hobbies that would keep you occupied and fight boredom. Some of them include:
– Reading:
While the usual method of holding a hard copy book in your hands is not only familiar but also comforting, you should really consider adding an e-reader or a tablet that can hold files to your packing list. Some readers, for instance, can hold over 5,000 books, while your suitcase, on the other hand, might just be able to hold seven.
– Photography:
This can also be a really interesting yet pocket-friendly hobby. All you need is a camera. If you do not have a camera, you can still take up photography by using your smartphone; thank God for our phone technology. It is even easier if you already own a camera. To bring it on your trip, disassemble the camera before packing and traveling. Also, make sure to use extra padding so as to protect the camera body, lenses, and filters. If you are flying, don't put your camera in a checked bag and never take lithium batteries along. They are a no-no on planes.
– Decoration:
You can also look at decoration as a fulfilling hobby. Decorating your snowbird living space can be a really amazing hobby, yes challenging but more fulfilling, and it can also save you from packing along with bulky appliances, furniture, or beddings to your seasonal home. Therefore, you can take out those items off your packing list and collect them in your snowbird city instead. If you are just a bit creative, you can turn your snowbird space- notwithstanding the kind of animation type it is- into a real home. If you think you can't come up with something, check online for ideas or lessons which you can even study for free. Once done, you can make use of storage units to keep materials near your snowbird location rather than bringing them back and forth or buying new pieces every year.
6. Pick up a Side Hustle
For someone that has just retired, starting a new career might not be really what you have in mind, but have you considered a part-time job or something else that you can do that can supplement your income? It could make a huge difference in your finance and your quality of life, providing you with extra funds that might just be what you need to make your snowbird dream become a reality. You might also want to consider seasonal jobs during the summer or winter holidays. In fact, you might be able to find part-time positions in both locations that are recurring every year which would provide you with some regular income stability.
7. Go Digital
When packing to move to another state during winter, paperwork such as your rental agreement, tax forms, driver's license, insurance documents, and other forms of identification should be high on your packing list. All these important documents should come with you. However, if they can come with you in their original format, wouldn't that be nicer than holding papers? That way, you can even save some space in your luggage and avoid ruining all those valuable papers when traveling. Therefore, you can simply scan those essential documents and save them on a secure software folder so that you can access them easily with your digital devices anywhere.
8. Save by Reducing Electronics
Just as I mentioned earlier, using a tablet or an e-reader is a great substitute for hard copy books or files. It all depends on your comfort level, but really a laptop, a tablet, or a smartphone would eliminate the need for other costly electronic devices. So if you own a laptop and a smartphone, you probably won't need to spend on other electronic devices such as television ( you can just stream online), radios (you can always get your favorite stations through some apps or listen to music on your phone), Clocks (all phones have built-in alarms), you wouldn't need desktop computers since you have your laptop, GPS devices, video recorders or cameras, and more.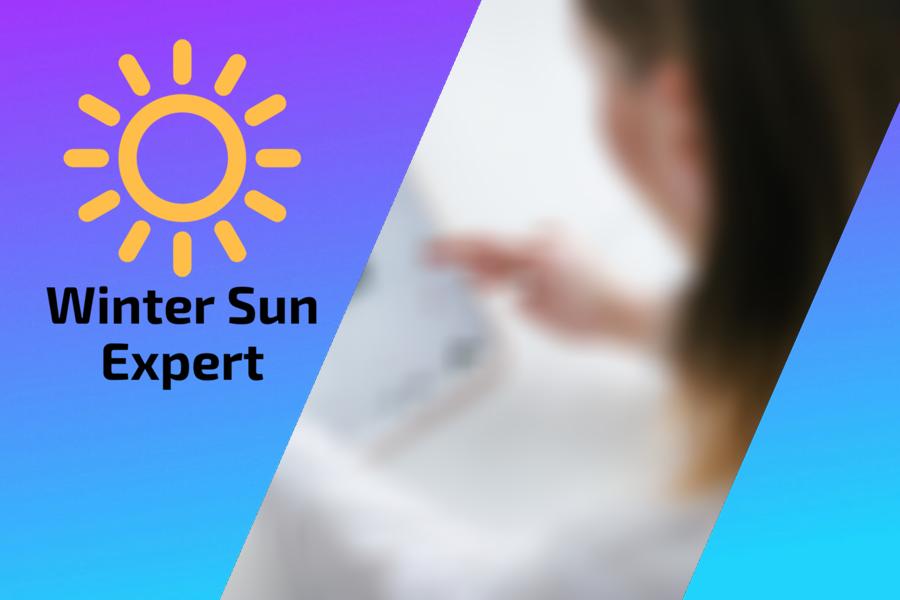 As long as you have a good and working smartphone such as an iPhone X, a good tablet like an iPad, you can reduce all the electronics on your packing list to two to three items. One pro tip: Do not forget to pack along your charger.
9. Cook at Home
If you really want to save money, then you should consider not eating each of your meals at a restaurant for the times you would be there. There is an even easier way, especially when your plan is to return to the same location again and again. If you are not making use of a rented RV, then you should come along with small appliances like a blender or a crockpot. If you own a property, then you should consider buying a second set of these appliances and leaving them there. For people who rent in the same city every year, it might be a good idea to look into self-storage. Getting a small storage unit for all your appliances, beddings and other household essentials might save you a good amount of space and cost when you make a trip every year.
10. Rent out Your Property
A lot of snowbirds end up buying a property in the location where they will spend their summer while maintaining their old property in their winter location. If you are someone that owns a property in both locations, it may be advisable to rent out your property when you are not there, thereby making some money in the process. Although an all year lease may not be an option for you, there are other better ways to rent out your property. You can decide to offer monthly rentals or other short-term rentals through some sites, and also hire a property manager who can help you oversee the maintenance of your property. Depending on the location and design of your home, you may be lucky enough to make a significant amount from it.
11. Pack Enough for Your Pets
Another way to reduce unnecessary spending and save cost is to add your pet's essentials to your packing list- if you have one. That way, you would be able to prepare for their expenses in advance and shop around for their foods, medications, toys, and other essentials. Bear it in mind that even your pets have needs of their own, so don't leave out their travel essentials till the last minute before deciding on them. While planning your trip, you have to ask yourself important questions like; does my pet have enough prescriptions that I need to pack or refill before I leave? Do I have copies of all my pet's medical records? Do I need to pack pet's essentials such as food, dishes, and leashes for my pet or do I want to buy them at my destination? Do I need to pack some of my pet's favorite toys, dishes or blankets to make sure my furry friend can feel at home while on the road? What are the requirements for campsites at snowbird city as regards pet registration? Do they have any restrictions?
12. Don't Pack What You Can Buy
When traveling, we know that it might be tempting to pack your favorite toothpaste, shaving cream or mouthwash. You may think that it will save you some money. However, it might end up adding extra expenses to your list. You may not know but items like shampoo and mouthwash will take up space, which can lead to a mess during your trip. These extra toiletries and items will only add unnecessary weight to your luggage. Therefore, you might want to bring sizes for the length of your trip but you can consider buying the full sizes at your winter location.
13. Time Your Trip Right
There are snowbirds that drive their cars or recreational vehicles from their winter locations to the south. While some prefer to drive, others prefer to fly to their winter destination, especially if it's an overseas destination. So if you are flying, it is best to make your trip flexible enough to be around the exact period when you want to make the move so that you can save on airfare. You can also try to avoid flying during peak periods like school breaks and plan ahead as far into the winter as possible.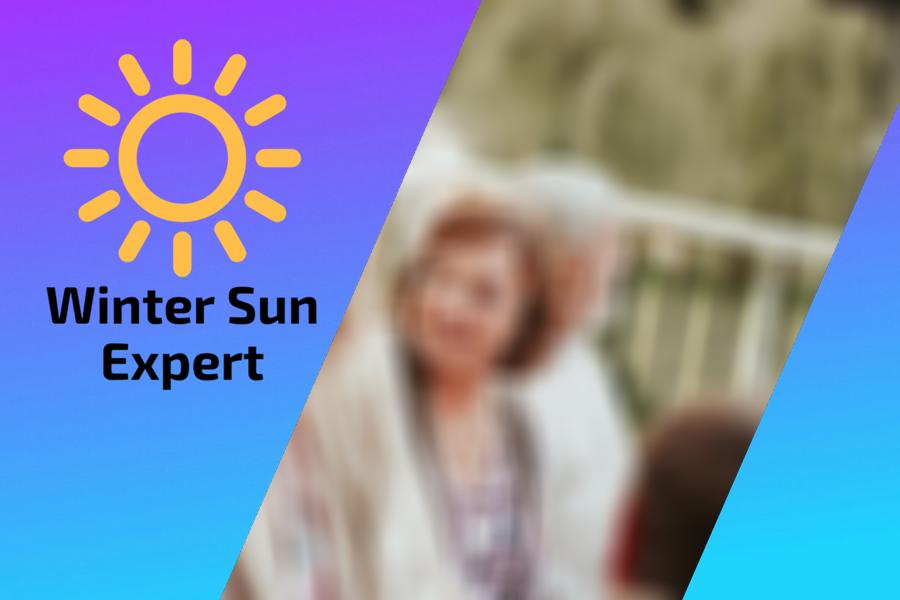 Cheap destinations
Now, these tips should be able to help you save costs during your snowbird experience, giving you the best snowbird lifestyle while still saving enough money. There are also other places to visit that can cut down on your cost. These locations are not only cheap, but they are also nice and enjoyable. Here are some cheap snowbird destinations:
1. Tucson
Tucson is a nice snowbird destination, it has some of the most affordable snowbirds vacation rentals. There's even a plus to this. This Arizona spot offers much more than just warm weather and no humidity, it also features a vibrant arts scene and other fascinating cultural histories. Once called a "mini mecca for the arts" by the Wall Street Journal, Tucson attracts snowbirds all year round and tourists all over, throughout winter months. If you want to enjoy the famous Tucson Gem and Mineral Show, stay through until February.
2. Clearwater, FL
Clearwater is one of Florida's fantastic spots. It is perhaps the best value snowbird vacation rentals. Not only is it affordable, but it also offers thriving downtown nightlife and popular shopping space. Clearwater is a perfect spot for snowbirds who are looking for a place to return to each year, and with the city's rapid growth, it only means that there will always be something new to explore and experience each time you visit this top Florida snowbird location.
3. Haines City, FL
This amazing snowbird destination is surrounded by lakes and rivers, and although its inland location only means that snowbirds are just a drive away from the Atlantic Ocean and the Gulf, Haines city is a beautiful destination for snowbirds. Haines City vacation rentals are priced reasonably and they offer a great deal of access to the city's major attraction centers. Pro tip? LEGOLAND Florida is just about 20 minutes away and Disney World and Universal Studios are about 40 minutes away. Worth the fun!
4. New Smyrna Beach, FL
This destination is not only the second most affordable snowbird location, but it is also one of Florida's most popular tourist spots and attractions center. Popularly called "Florida's Secret Pearl" and voted as one of the best little cities for the arts, New Smyrna Beach is the home to a large collection of art galleries as well as stores, cafes, and sprawling beaches. It is located on Florida's east coast and is just an hour from Orlando. New Smyrna Beach is a totally fun and fantastic town to visit as it offers a more quiet scene than its northern counterpart, Daytona Beach.
5. St. Petersburg, FL
St. Petersburg is also one of the most affordable snowbird destinations in Florida and is a longstanding favorite vacation spot popular among the U.S. and other international tourists. St. Petersburg not only offers the warm weather that you want, but it is also home to a vibrant downtown to entertain snowbirds that are active both morning and night, all season long. For those whose plan is to spend a day in the sun, you should either visit St. Petersburg's warm Gulf Coast beaches or take a walk along the St. Petersburg pier. Once you think you have had enough sun, you can take shield in the newly built 20-screen IMAX theater or better still walk through the Dali Museum, which is home to the largest collection of Dali's art outside Europe.
6. Pahoa, Hawaii
You may think or have heard that Hawaii is too expensive to visit in the winter but sorry to tell you, you are very mistaken. Pahoa is so far one of the most affordable snowbird destinations in the United States. It lies in the shadow of Kilauea, not far from Hilo Airport, and is the best spot for snowbirds that badly want a winter in Hawaii. Because of its large Island location, it offers snowbirds endless possibilities when it comes to planning and having an active day.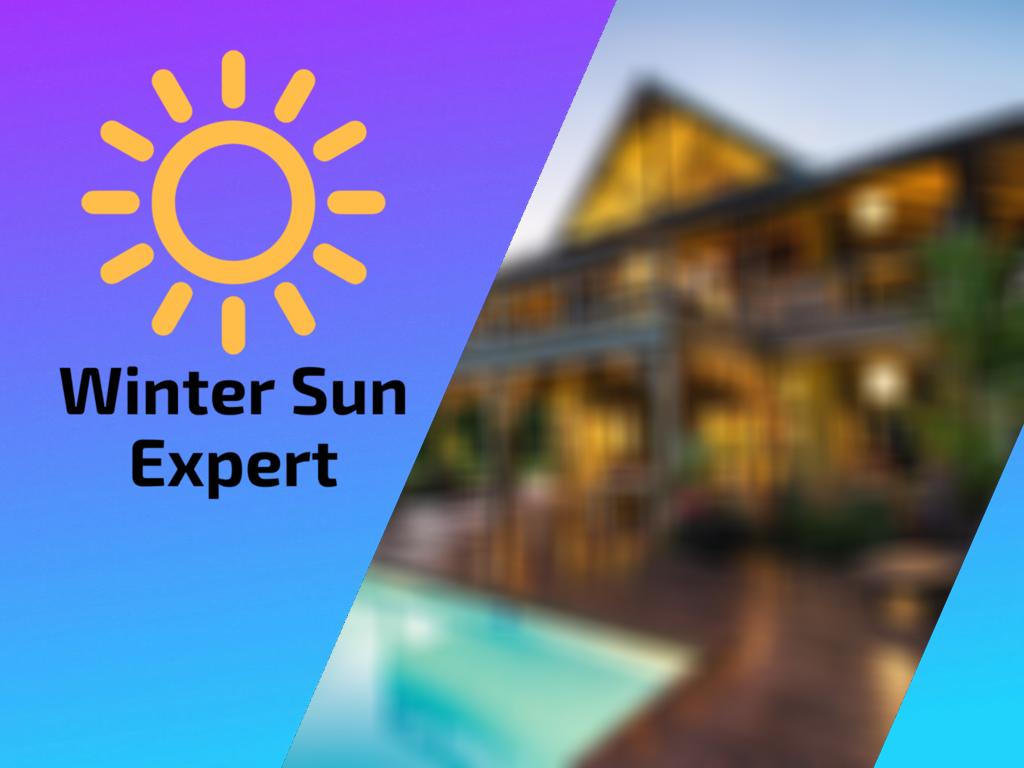 7. Cocoa Beach, FL
This snowbird destination has several side attractions like kayaking, yoga, canoeing, paddle boarding, Pilates, as well as whale watching just at the fingertips of its visitors. Cocoa Beach is not only a great destination for snowbirds; it is also advisable for those looking for active living and cheap vacation rentals. Located on Florida's east coast, Cocoa Beach is just an hour's drive away from Orlando and is a great destination for snowbirds who are Disney fans.
8. Rotonda West, FL
Rotonda is a well-planned community with six golf courses. It is not too far from Port Charlotte and offers snowbirds affordable and amazing rental deals. Home to walking and bike trails, Rotonda is definitely a destination treat snowbirds are sure to enjoy. The Cape Haze Pioneer Trail Park nearby is also a dog-friendly park for those snowbirds traveling with their furry friends.
9. Charleston, South Carolina
South Carolina is best known for its historic locations and has the best snowbird vacation rentals. Once one of the largest cities in the U.S., this historic yet charming city of Charleston has not only captured the attention of snowbirds who admire its rich history but has also drawn tourists to its preserved architecture and vibrant restaurant scene. Having over ten theaters, several top-notch golf courses, and its location on the Atlantic, this destination is a really good place for snowbirds looking for a pleasant yet relatively cheap vacation.
10. Ormond Beach, Florida
Ormond Beach is another neighbor of the famous Daytona Beach and is a great destination for snowbird searching for cheap Florida winter rentals. For snowbirds who are in love with wildlife or birdwatching, they can take advantage of the nearby Tomoka State Park, which is home to alligators, manatees, and a large number of bird species. Also in town, there are several local restaurants and beaches that offer resort-style living to snowbirds without sacrificing much.
Final remarks
With these locations and the tips on how to cut down on cost, being a snowbird cheap shouldn't be harder, as you not only enjoy fewer expenses, you also enjoy cheap locations with amazing opportunities!