What Do Snowbirds Do With Their Pets?
When the winds of winter begin to flow through the continent, the sun-seekers from Northern Europe, Midwest US, Canada, and Northeast start to ready their plans for the coming spine chilling cold weather. Just like our neighboring flying species, these people sort of migrate to a state or country of their choice to bask in the sun and enjoy the warm weather. This migration lasts weeks or for some people even months, according to their suitable schedule. With great affection, these people are simply given the title "Snowbirds" and widely defined as the people who love it warm But what should you do with your pet? Most snowbirds do not want to leave there pet behine..
What Do Snowbirds Do With Their Pets?
If you take your dog, cat, or other animals with you you must make sure that they have got all up to date vaccinations like rabies. Ask your veterinarian to give you a letter certifying that your pet is in good health and has got all the necessary vaccination. Also, take the vaccination records with you. Even do cats are not required to have rabies shots we advise you to get it anyway as many border guards may ask for it. Make sure that you prepare well for traveling with your pet.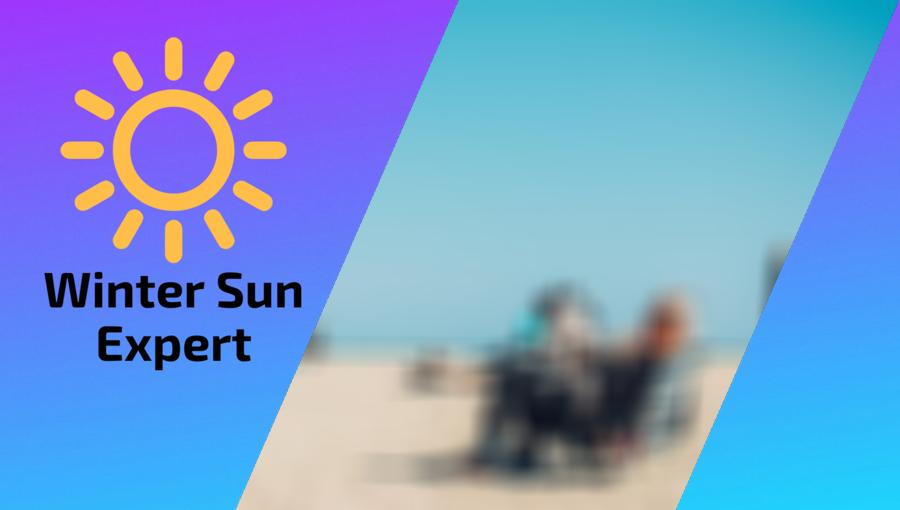 These sun-seekers simply move their life to the south, mainly throughout Southern Europe, Florida, Texas, and states that are near to the Sunbelt. The warm states are filled with migrating humans from all around the north, Midwest, and cold states throughout the season.
This phenomenon is mostly seen among business owners and retired personnel, who have enough in their pockets to be away for a couple of months. Snowbirds typically have a second home. Though it costs a fortune to get a vacation home, it seems far better to chill in the warm weather than staying at their actual home. Also, there are many snowbirds nowadays who love to roam around in their own RV, Camper or Motorhome and move from one place to another throughout the cold season.
Taking your pet with you
The biggest challenge that these warm-weather lovers face is deciding what to do with their pets. Pets love to stay in the house and stroll around at a limited time every day. There are many physical limitations that make these pets vulnerable towards long journeys and changes in their atmosphere.
Cats love to stay at a definite place and don't like the idea of moving. On the other hand, dogs love to go on tours, but they are more likely to fall ill because of their playfulness. This is the hardest challenge for a snowbird. They can't just leave their pets at home for an extended period of time, nor can they bring their furry friends along on their endeavors. So, what do the snowbirds decide mostly?
Paul and Karen have been snowbirds for as long as they can remember. When it's almost winter, they load their Fleetwood Southwind RV with enough rations for up to 8 weeks and start traveling to a warmer destination. During their 20 years as snowbirds, they have been to almost each and every tourist attraction spots around the northern side. That's not all, their baby boy Ralf, a 6-year-old Doberman, has been roaming around with them since the first year of his life. When asked about Ralf, the couple states that they can't even imagine going on long tours without their baby. He's like their son and he deserves to be with them. Of course, the couple has faced many difficulties because of Ralf. But, the love towards their baby is far greater than that. Now, they always advise all the snowbirds to take along their furry friends with them.
Dr. Kyle Hannigan states, "Taking pets on long tours is surely a gamble, but it's thousand times better than leaving them home or at daycare. It helps in bonding with their pet better and provides opportunities to increase their lifespan". Dr. Kyle further adds, "The most important thing to note before even thinking about taking along your pet on a long tour is their physical condition. If your pet has any physical disability or has been diagnosed recently, the decision totally depends on the doctor. If your pet is healthy and likes occasional short tours, you can take them along if you have the necessary steps covered. The necessary steps would include having the scope to contact a specialist at where you're going, keeping the necessary contacts ready for an emergency at all times, and securing a monthly health check at a trusted care home."
So, if you're a snowbird or just starting to try to cope with the brain freezing weather, you should have a backup plan ready at all times for your beloved pet. Yes, you can obviously take your pet with you. But that furry friend of yours should be in perfect health on the day of departure. That being said, it's not all and you need a lot more knowledge regarding this to perfectly handle your lovely animal.
Let's go through some of the most followed rules and common facts regarding snow-pets (that's what we call them from love)!
Medical Records
Pets can easily get infected compared to us. If your furry friend has recently been diagnosed with anything, of course, you can't take the doctor with you. Be sure to take the medical records with you as a backup. You may never know when you need them. If the records stay with you, you can easily get help from any doctor in times of emergency. Remember, a doctor needs to check the medical history from top to bottom to suggest even a simple diagnosis. So, keep the records with you and be sure to keep a backup image of it saved in your mobile. Losing something while you're abroad can be a real pain. Always keep backups so you can use them as a reference in case you lose an important document.
Plenty of Medication
If you're on a certain medication in the long term, wouldn't you bring lots of supplies for the vacation? The same goes for your pet too. In case your pet has been on a definite medication for a long time, bring more than enough medication with you. Remember, your pet is getting a change in the surroundings and it will more time than you to cope with everything. Take extra medicine that can help your pet relax when they need to. Don't forget to bring their favorite water bottle or eating bowl with you. It will help them in coping up with the new environment.
Be Ready for Emergencies
Suppose, you're going south and on the way, your cat catches on a heavy cold. What would you do then? Who would you contact? Finding a certified vet around would be tough on short notice. But, if you're prepared for this type of event, it won't make you sweat. Before taking off for your destination, double-check the contact list and include the better-known vets along with your destination. Always be prepared for emergencies as you and your pet will be most vulnerable to foreign viruses and bacteria along the way.
Keep Your Pet Steady
An average dog, weighing 30-pounds, can have the mass around 1000-pounds when a car is driving at an average velocity of 40kmph. Imagine, you're traveling at that speed and suddenly make a hard brake. Things won't be too pretty for your friend there. SO, always strap your pet correctly or put them in a comfortable cage while you're traveling at a higher speed. Try not to drive too rough or take twisty turns. That just scares the hell out of them. Keep your speed steady and keep your pet strapped
Get A Travel Tag
If you don't know what a travel tag is, it is a little tag, attached to the collar of a pet that helps in knowing their identity and owner's contact number. A travel tag can help big time when traveling to a faraway destination with brief stops. In the travel tag, the information of the pet's name, owner's name, and contact number are added as an encrypted or sometimes direct message. Some travel tags use barcode or QR code while others use direct messages. Get the one you're most comfortable with. It will help in finding your friend in case you two get separated at any point through the journey.
Keep First-aid Ready
Another must-have thing for a snowbird traveling with their pet is the pet first aid kit. You'll be driving on busy roads and making stops at unknown places. A first-aid kit will help in taking the first step towards saving your friend if anything bad happens. It's very important to know what to pack in the first aid box and how to use them properly. If you travel with a first-aid kit and don't know the usage of it, what good will it do at times of emergency? You can learn with a simple search online or from your local vet.
There's no alternative to being smart and cautious while taking your dear friend with you on a brief tour to a warmer place. They hate the cold, maybe not as much as you do but they will be happy to get a chance to go on a month-long trip with you. In case you need a reminder when packing, here's a short checklist of all the things you need to carry while taking your furry little friend with you!
Taking your pet to the winter sun Checklist:
| Check | Things You Need |
| --- | --- |
|   | Latest Medical Records |
|   | Health Certificate |
|   | Enough Supply of Medication |
|   | Contact Information of Local Vet |
|   | A Pet Car Seat |
|   | Pet Travel Tag |
|   | First-aid Kit |
|   | Your Pet's Favorite Toy |
|   | Medicine for Relaxation |