What to do in April in Scottsdale, Arizona - 2024
Scottsdale is a city in the eastern part of Maricopa County, Arizona, United States, and is part of the Greater Phoenix Area.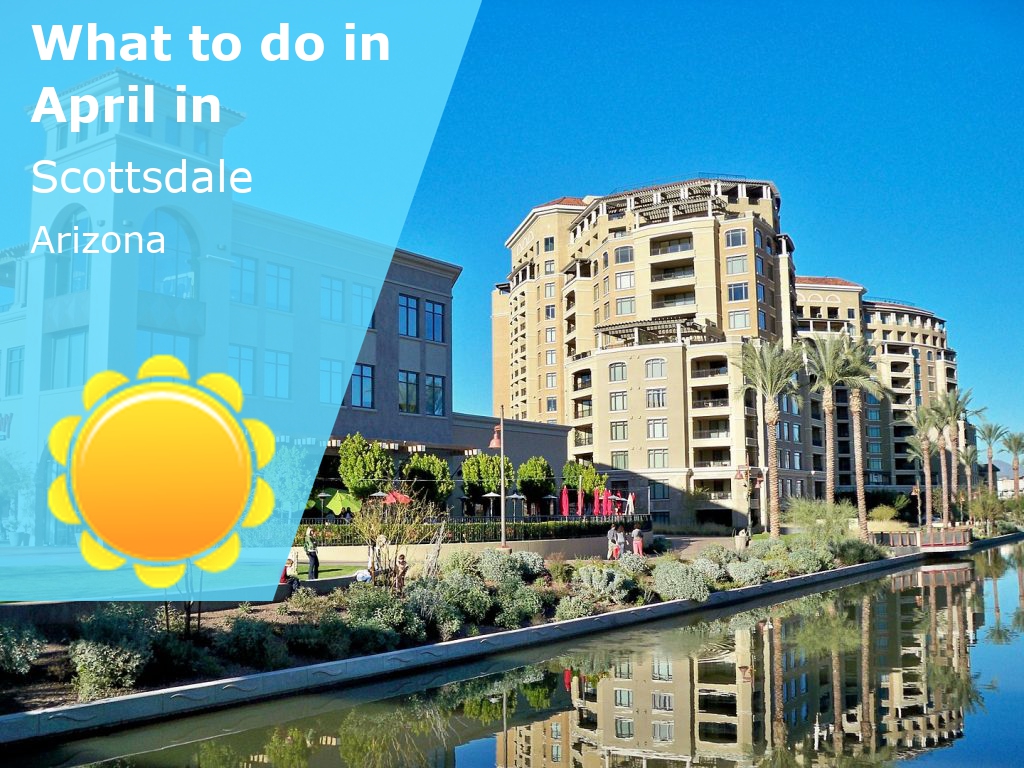 Before we have a look at what you can do in Scottsdale, let's first look at the weather you can expect in April.


April weather in Scottsdale Arizona
To get a good overview of the type of weather you can expect in April in Scottsdale Arizona, we will look at the day and night temperature, and if April is comfortable or humid
Generally, April in Scottsdale Arizona will be really nice. Historical data shows that you can expect an average temperature of around 84°F / 29°C. But due to the very dry air, it can feel somewhat uncomfortable for some people. During the night, it will cool down to around 48°F / 9°C.
Scottsdale Arizona does not have a lot of rainy days in April. You can expect around 2 rainy days, with on average 0.5 inches / 12 mm of rain during the whole month.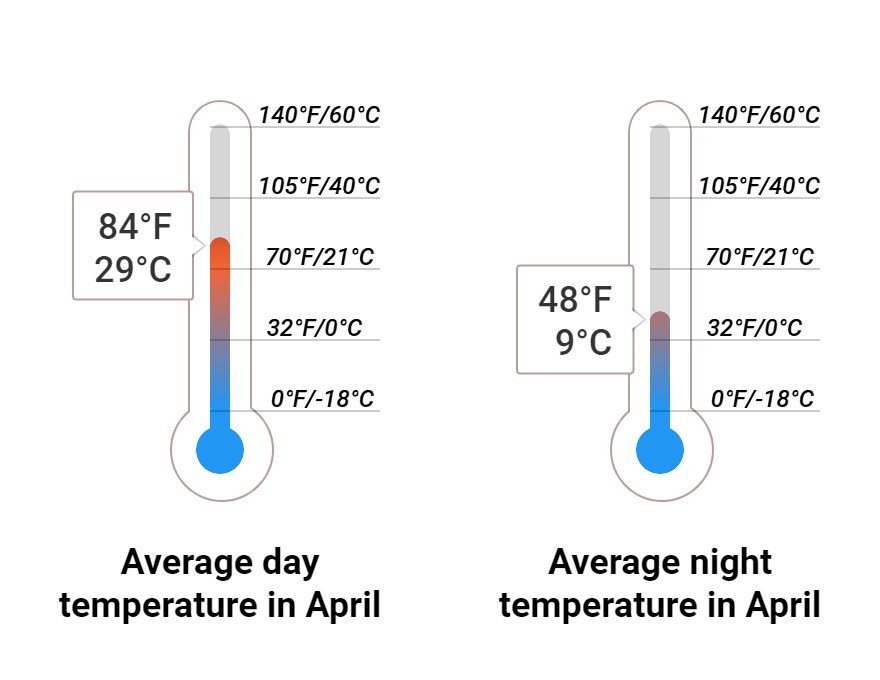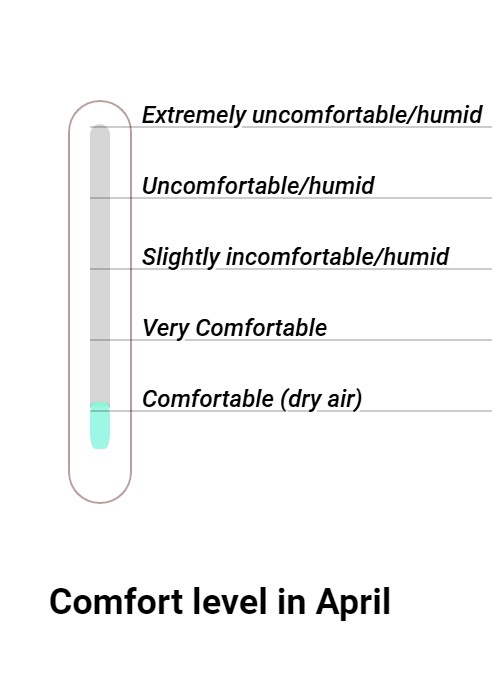 The forecast for April 2024 is based on historical data and are averages. They will give a good indication what you can expect, but the daily temperature and rain will fluctuate during the month.
Things to see and do in Scottsdale
Scottsdale has many things to soo. With help from our visitors we have dived a list of things to see in. If you have any sugestions or improvements for this list, please let us know.
Shopping in Scottsdale
Scottsdale has many shopping malls, restaurants, and specialized shops. We recommend:

Lincoln Village Shopping Center
Scottsdale Fashion Square
Scottsdale Waterfront
Activities in Scottsdale
Arizona Asia Festival
Held in November. A celebration of cultures from different parts of Asia. The festival consists of numerous Asian cuisines, displays of art, and cultural parades.
Walking/Cycling
You can take casual strolls around the town and enjoy the beautiful view and weather. Make sure you don't miss out on anything.
Music
There are many small as well as stadium-sized venues where you can enjoy music.
Visit the Market
Scottsdale has a lot of shopping options around the city. You can visit high-end markets and market places as well.
Hot air balloon
You can take a hot balloon ride during sunset and enjoy incredible views of the city.
Golf
You can find some of the top golf courses in and around the city. TPC Scottsdale (https://tpc.com/scottsdale/) is a great option for those looking for a decent game of golf.
Sip and Sample
Walking tour to 4 different restaurants with a group of people to try different foods. It is a total of
1.5 Miles (2.4 km) walk and costs

$65 (approx. €60, £52, $87 CAD, $98 AUD)

.
Yoga Retreats
There are many Yoga Studios present in Scottsdale. If you are into Yoga and Fitness, Scottsdale has you covered.
Day trips to other cities
There are many towns in the nearby areas that one can visit for a day trip from Scottsdale.
Arizona Taco Festival
Held in October, an interesting event where you get to celebrate with live music, eating contests, tacos, and tequila. It usually lasts for about two days.
Restaurants in Scottsdale
Scottsdale has a huge variety of food options to choose from, we recommend:

Salt Cellar Restaurant
Bourbon and Bones
Old Town Tortilla Factory
More things to see in Scottsdale
Scottsdale Museum of the West
This museum is also known as the Western Spirit. You can experience history, art, culture, and heritage all in one place. Many events are also conducted here during the winter season.
McDowell Sonoran Preserve Gateway Trail
Trail is a great place to walk around and witness the beauty of Sonoran Desert. You can see the wild flora of the desert here. There are different available trails and hikes.
Frank Lloyd Wright Spire
This is an architectural site. You can visit the house which tells the history of architecture in Scottsdale. It belongs to one of the most visionary and recognized architect, Frank Lloyd, and the beauty of this site is unparalleled.
OdySea Aquarium
It covers an area of 200,000 square feet. It contains over 50 exhibits and 30,000 animals. You can experience marine life up-close.
Barrett-Jackson Collector Car Auction
If you are a car enthusiast then you would love this place. You can witness the entire history of automotive in one place. You can also see classical and vintage cars displayed by the owners. More than 1000 vehicles are displayed daily.
McCormick-Stillman Railroad Park
This Park is known for the railroad structure spread across the park. You can enjoy a train ride across the park, visit eateries, and do much more.
More information about Scottsdale Arizona
What to do in Scottsdale Arizona in other months
Weather in Scottsdale Arizona for each month