Scottsdale is usually labeled as a high-end destination with fancy resorts and golf courses whereas, in reality, there is more to the city that people fail to notice. Scottsdale is known as the "desert version of Miami Beach" and it is always hustling and bustling with human activity. You cannot get enough of the beautiful oasis that the town holds. The city of Scottsdale is divided into 4 parts: south, central, north, and old town Scottsdale.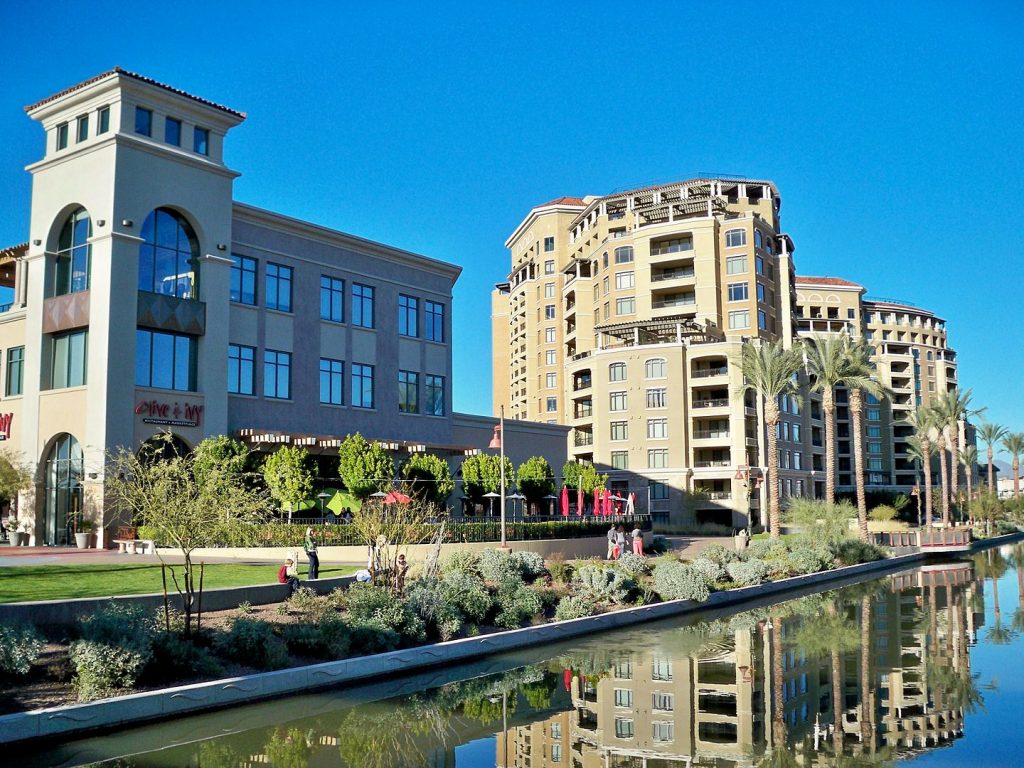 Why should people visit during the winter?
Scottsdale like the rest of the Arizona region is surrounded by a desert, so it has warm and pleasant weather during the winter. Scottsdale is not only about spas and golf, but it is also filled with art, outdoor adventures, food and a lot of history. The days are usually sunny so you can enjoy the sun while taking a walk around the town, soaking in the fresh air and exotic beauty offered by Scottsdale. It is a year-round destination so you will find all the recreational places and restaurants open even in winter. There are many incredible places that you can visit in and out of season, and not to mention the amazing festivals held during winters.
Climate
Scottsdale is located in a desert so it can get extremely hot in the summer, but the winters are very pleasant. It is 383 meter (1257 feet) above sea level and the temperature rarely goes below 36°F (2°C) or above 70°F (21°C) in winters. Even at its lowest, the cold can barely be felt. The town experiences more sunny days than grey rainy days.

Things to see in Scottsdale
Scottsdale is an important tourist location. There are many places that you can visit in the area. Some of these include:
Scottsdale Museum of the West: This museum is also known as the Western Spirit. You can experience history, art, culture, and heritage all in one place. Many events are also conducted here during the winter season.
McCormick-Stillman Railroad Park: This Park is known for the railroad structure spread across the park. You can enjoy a train ride across the park, visit eateries, and do much more.
Frank Lloyd Wright Spire: This is an architectural site. You can visit the house which tells the history of architecture in Scottsdale. It belongs to one of the most visionary and recognized architect, Frank Lloyd, and the beauty of this site is unparalleled.
Barrett-Jackson Collector Car Auction: If you are a car enthusiast then you would love this place. You can witness the entire history of automotive in one place. You can also see classical and vintage cars displayed by the owners. More than 1000 vehicles are displayed daily.
McDowell Sonoran Preserve Gateway Trail: Trail is a great place to walk around and witness the beauty of Sonoran Desert. You can see the wild flora of the desert here. There are different available trails and hikes.
OdySea Aquarium: It covers an area of 200,000 square feet. It contains over 50 exhibits and 30,000 animals. You can experience marine life up-close.
Things to see not far from Scottsdale
There are many neighboring towns and places in the surrounding areas that one can visit.
Lake Pleasant Regional Park: Located 49.6 Miles (80 km)

from Scottsdale. Lake Park where you fish, take a boat ride, eat good food, and even get to view the Flora and Fauna.

The musical instrument museum (MIM): Located 18 Miles (29 km)

from Scottsdale. This museum has the widest range of musical instruments exhibit. Collected from over 200 countries in the world there are 6500 instruments which makes it all the more interesting.

Fountain Hills: It is located 20 Miles (32 km)

from Scottsdale. This town is known for its beautiful fountains, art, culture, and serene environment.

Superstition Mountain – Lost Dutchman Museum: It is located 32.2 Miles (52 km)

from Scottsdale. Superstitious mountains are stretched over an area of 160,000 acres. It has a history dating back to 9000 years.
Activities in Scottsdale in the winter
When it comes to finding a good activity to entertain yourself, Scottsdale has a several options available.
Visit the Market: Scottsdale has a lot of shopping options around the city. You can visit high-end markets and market places as well.
Arizona Taco Festival: Held in October, an interesting event where you get to celebrate with live music, eating contests, tacos, and tequila. It usually lasts for about two days.
Arizona Asia Festival: Held in November. A celebration of cultures from different parts of Asia. The festival consists of numerous Asian cuisines, displays of art, and cultural parades.
Hot air balloon: You can take a hot balloon ride during sunset and enjoy incredible views of the city.
Music: There are many small as well as stadium-sized venues where you can enjoy music.
Sip and Sample: Walking tour to 4 different restaurants with a group of people to try different foods. It is a total of 1.5 Miles (2.4 km) walk and costs

$65 (approx. €53, £47, $82 CAD, $84 AUD)

.
Walking/Cycling: You can take casual strolls around the town and enjoy the beautiful view and weather. Make sure you don't miss out on anything.
Golf: You can find some of the top golf courses in and around the city. TPC Scottsdale (https://tpc.com/scottsdale/) is a great option for those looking for a decent game of golf.
Day trips to other cities: There are many towns in the nearby areas that one can visit for a day trip from Scottsdale.
Yoga Retreats: There are many Yoga Studios present in Scottsdale. If you are into Yoga and Fitness, Scottsdale has you covered.
Shops & Restaurants. Are they Open in winters?
High Street Farmers Market is a fresh produce street market where you can find different vendors with a variety of products. Old town Scottsdale farmers market features local producers. Here you can find locally produced cheese, jam, vegetables, fruits, bread, and other things. You can visit Gilbert Ortega Gallery for some native art and souvenirs.
There are no signature dishes that are historically related to the town of Scottsdale but you can find some comfort food that is popular in the city and is loved by everyone. Steak, pizza, and Sonoran hot dogs are usually the best things you can get from anywhere in Scottsdale, even in winters. Jalapeno, cheese, Brussel sprouts, and pecans are the famous ingredients of Scottsdale.
Transport
There is a well-established bus transportation system in Scottsdale. You can find various schedules for several locations within and outside the city. Different companies operate and charge different prices. The bus is the cheapest way to commute. Visit www.usbusstation.com/ for more information.
There is no train station in Scottsdale but there are several connections in the city that serve as a point of transit. The nearest train station is in Phoenix which is nearly 9 Miles (14 km) from Scottsdale.
The airport in Scottsdale is Scottsdale Airport. It is near the center of the city, you can take a taxi, bus or shuttle service to reach your destination. Find more information about the airport here on www.scottsdaleaz.gov/airport.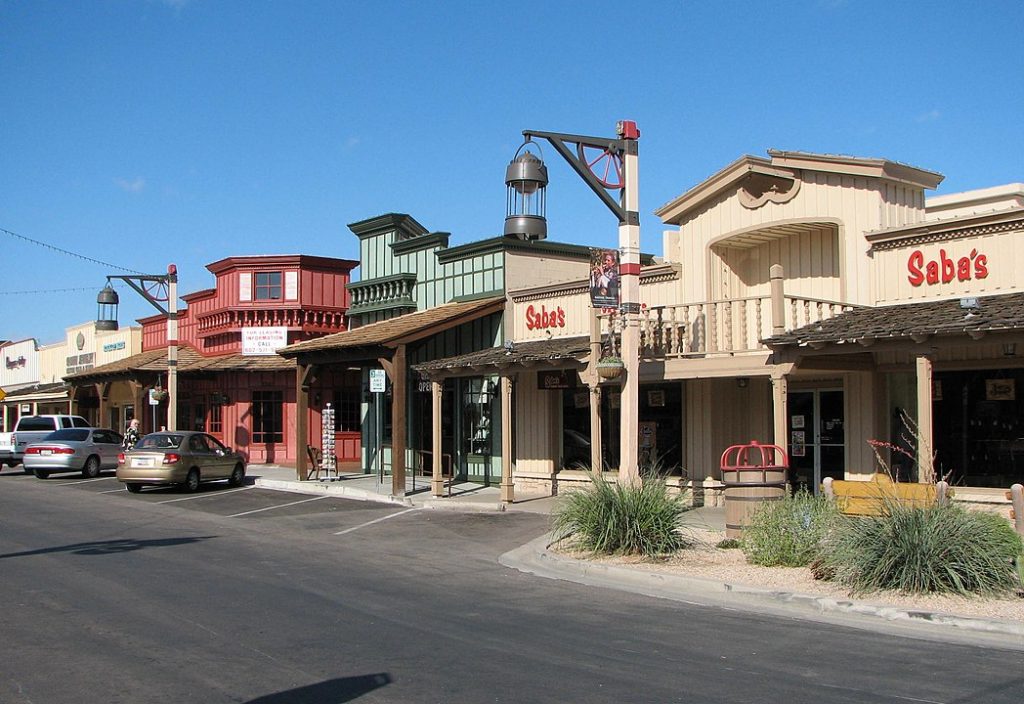 Health
There are many excellent medical and health care centers within the city of Scottsdale. The city has the general hospitals, private hospitals, and private clinics as well. Private hospitals are preferred over general hospitals. All the hospitals have 24/7 emergency hours and departments to treat various kind of illness:
HonorHealth Scottsdale Osborn Medical Center: General hospital with 24/7 emergency. (https://www.honorhealth.com/)
Virginia G Piper Clinical Research Center: Hospital
Pima Dental: Dental Clinic (http://www.pimadental.com/)
Accommodation
There are several rental companies present in Scottsdale, depending on whether you're looking for an apartment or a villa. You can easily find a decent place for housing with rates starting from approximately $700 (approx. €575, £512, $889 CAD, $907 AUD) per month. Some of the most popular organizations that are commonly used include:
RV/Campers/Motorhome
If you are traveling with a Motorhome, you won't have a problem finding a decent parking space at affordable rates. The best options available in the town include:
Scottsdale Trailer Coral: It is a small but good site for RV camping and it is located in the town. Facilities like restrooms, laundry, and running water are available. Prices start from

$40 (approx. €32, £29, $50 CAD, $51 AUD)

per night. (https://www.campgroundreviews.com/regions/arizona/scottsdale/scottsdale-trailer-corral-6460)
West World Scottsdale: There are 398 permanent spaces available for RV parking. All the facilities are available in this resort. Prices start from

$33 (approx. €27, £24, $41 CAD, $42 AUD)

per night. (http://www.westworldaz.com/)
The Roost: This is located in Phoenix, 4 Miles (6 km) from Scottsdale. It is a great camping site and is located in the city. Basic facilities like toilets and water are available. It costs

$20 (approx. €16, £14, $25 CAD, $25 AUD)

per night. (https://www.hipcamp.com/ )
Packing List
Weather: The winter weather in Scottsdale (Arizona) will normally be warm during the day and can be cold during the night. You have to pack accordingly.

Warm clothing: Even when you go to a warm location like Scottsdale (Arizona) you should not forget to take some things with you for your trip back home. When you return you are adapted to the warmer weather and need something to protect you from your hometown temperatures.

Consider the Weather: Always look at the type of weather in Scottsdale (Arizona). Things like humidity, wind, and rain do not show up in the temperature graph but can have a great impact on your wardrobe. There are several sites with long term forecasts and climate information. Is there often a short afternoon downpour like in the tropics, you maybe need to take a strong umbrella and shoos that can cope with the rain. If there is often a lot of wind you might need a more wind-resistant coat.

Check the local Shopping options: Try to find information about the local shopping options near your location in Scottsdale (Arizona). Are there stores where you can buy all your daily supplies, or are some things difficult to get? For some more remote locations, the options can be limited. If a certain item is really important for you might need to take it with you.

Look at the Local Culture: The local culture in Scottsdale (Arizona) can impact your wardrobe. If most activities are in more upscale locations you might take some more appropriate clothes with you. Or travelling if you travel to certain countries women need to cover themselves in certain areas.

Amenities: Know what's Included in your house or apartment. Is there a coffee maker, a toaster, a washer and dryer, an iron, what is in the kitchen, what kind of towels are there? Things that are there means you do not have to take them with you. A furnished apartment or house can mean something from a few pieces of furniture to a well-stocked place with all the things you have at home. But most of the time your rental will not be stocked.

Mix and match: Wear layers so you can use your wardrobe more efficiently. And do not worry about wearing something more often, probably only you will notice this.

Important for you: If there is something that is really important for you that you want to have present in your house or apartment, take it with you. This can be something like a special knife for the kitchen, or a small mirror that you use in the morning. You can also purchase it locally if it is not that expensive.

Pet supplies: If you take your pet with you don't forget to take supplies for a few days with you. And enough medication, vitamins, or other supplies if you can not purchase them in Scottsdale (Arizona) locally.

Food: Don't take a lot of food with you. Only when there is something you really can not live without you, and it is not too heavy you could consider taking it with you.

Towels: Not all locations include bigger towels for the swimming pool or a visit to the beach. If you have to take them and don't have a lot of room you can buy some big thin towels.

Office supplies: Normally you will not find any office supplies in your house or apartment. If you think you will use them you could pack some supplies like a scissor, notepaper, envelopes, some pens, and more depending on your needs.

Limit yourself: Don't take too many shoes and jackets, you will not need them that often.

Best-fitting: Bring your favorite and best-fitting items that can multi-function

Washer: Do you have a washer and dryer onsite, you don't need to pack a lot of clothes
Clothing
Basics
Casual
Smart
Footwear
Toiletries
Beauty
Hygiene
Clothing
Basics
Casual
Outdoor
Footwear
Accessories
Toiletries
Medicine
Miscellaneous
Other
Toiletries
Beauty
Hygiene
Hair
Other
Medicine
Miscellaneous
Technology
Travel and Free time
Travel
Free time
Important
Documents
Money