How often should I change hot tub water? What the pros say
Many people do not realize that hot tubs require a lot of care and maintenance. Even though the water may appear clean, it should be changed regularly. It is important to maintain your hot tub water to avoid the growth of algae and bacteria. Low pH levels in the water cause it to be more acidic than regular water. This creates an environment for bacteria such as Legionella, which can cause Legionnaires' disease, to grow.
How often should I change hot tub water?
The standard frequency for draining and refilling a hot tub is 3 to 6 months. When you use your hot tub daily or with many people, it needs to be done more frequently. When you use it weekly, the frequency can be lower. Always change the water when the water does not feel fresh or even smells.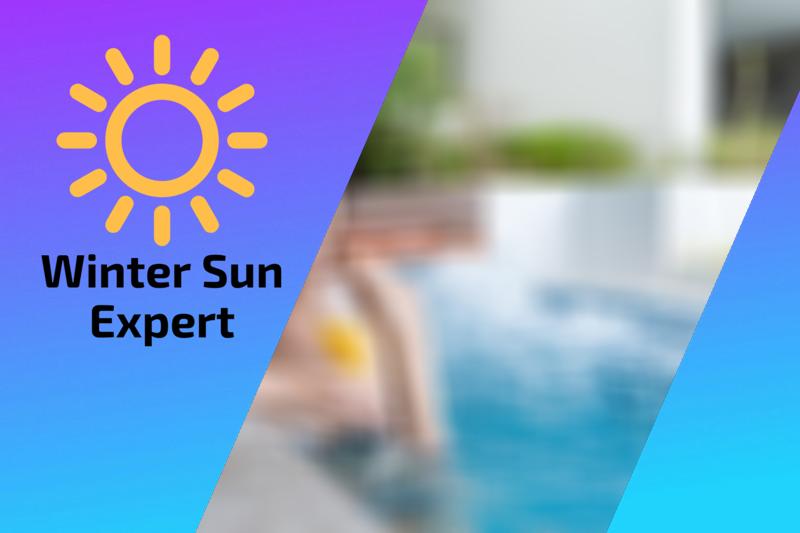 In this blog post, I will explain in more detail why and how often you should change your hot tub water. Also, how you can kill bacteria in your hot tub and how long you should run your hot tub filter.
How often should I change hot tub water?
The standard frequency for draining and refilling a hot tub is 3 to 4 months. However, it is not compulsory to do so in all situations of hot tub usage. The drain and refill frequency of the tub depends on your usage and many other factors.
The primary reason for draining your hot tub is to ensure that the tub water is sanitary enough for further use. You may need to empty your spa after long use if the water does feel fresh anymore despite following standard water maintenance activities. In worst scenarios, your tub water may turn cloudy or starts smelling bad. If shocking or oxidizing does not improve its quality anymore, draining is the best option. In outdoor hot tubs, in regions that experience a strong winter season, the spa needs to be drained properly for winterizing.
Following are some factors you should consider before deciding on the water changing frequency for your hot tub:
The quality of the water used: Do you have access to good quality water which is lower on mineral and metal content and free from algae and bacteria? You don't need to change water frequently if you use quality chemicals and testing kits to maintain water quality for 6 months at least.
Bather load: Do you have four people using the tub daily? Is it like you and your wife soak once a week? If your bather load is high, it is better to drain and refill once in 4 months at least.
Presence of cloudiness or odor: Is the water in the tub quickly turns to a cloudy, stinking mess just a day after tossing in your daily chemical dose? You might need to drain and refill.
Quality of the chemicals you use for water maintenance: You might be using one of the expensive chemical products with fancy names, but if they are not good enough as home bleach or a bromine tab, you may need to go for a drain and refill before 3 months.
Costs of water refilling and energy consumption: Well, a drain and refill are going to up your meter readings, so consider this as well.
So how to decide which of these scenarios applies to you. The thumb rule is to consider your typical bather load, how religious you are in tossing in the chemical dose in the tub. But above all, judge the look and feel of the water in the tub.
If the color, odor, and freshness of water visibly change despite regular maintenance and shock, this is a clear indication that you need to go for a drain and refill of your spa. If you don't, it may cause damage to the liner and filters of the spa. It will also be unhealthy to soak yourself in such water lurking with bacteria and algae.
While it's not necessary to drain the entire tub each time you change the water, you should at least empty out one-third of the water before adding new water that has been mixed with the appropriate chemicals to maintain optimal pH balance.
How do you kill bacteria in a hot tub?
The bather load and the usage frequency directly affect the quality of the water if no proper sanitization is done. Consider factors like nude users, eating or drinking in and around the tub, urine, sweat, or fecal matter in the tub. All these factors can contribute to the growth of bacteria like E. coli in the hot tub water.
To kill these bacteria, you can use Chlorine or Bromine in the tub water. Use either of them, not both at the same time.
– Using Chlorine to Kill Bacteria in a hot tub
Chlorine will give the sanitizing effect by killing the bacterial and algal growth in the water. Keep enough Free Chlorine (FC) levels in the water to ensure bacteria do not get a chance to grow.
– Using Dichlor to Kill Bacteria in a hot tub
A popular method is to use Dichlor after filling your tub to keep the Cyanuric Acid (CYA) levels at 30 ppm. CYA blocks the available FC in the water from getting dissipated by the ultraviolet rays in the sunlight. At this CYA level, you can also use plain bleach or liquid Chlorine to replenish FC in the water, especially after every use.
– How often should I Shock the hot tub?
Apart from these after-use oxidizing doses, you need to shock the tub water with Chlorine or the Bromide-Ozone combination once a week. The dosage differs according to the size of the tub, bather load, etc.
How long can you leave water in a hot tub?
Apart from the factors discussed above, the period for which you can leave the water depends on the care you can give to it. Leaving water unattended in the tub for a week will raise maintenance issues, and the water quality will deteriorate. If you take regular care of it, it can be left in the hot tub for more than 6 months. Some users go for a refill only after a year in such conditions.
However, to do so, you need to check the pH balance of the water regularly. Also, check the FC (Free Chlorine) and CYA(Cyanuric acid) levels to ensure they are at a satisfactory level. If your tub is not exposed to weather elements and debris like dry leaves from vegetation, it is easy to maintain and keep the water in it for an extended period.
I recommended keeping it closed and exposing it to sunlight only when opening it to shock or for the daily chlorine dose. You can leave the water in the tub for up to a year if you keep good hygiene and chemical balance. The total dissolved solids in your water should also stay low.
How often should you clean a hot tub?
If you use a hot tub for the first time after installation, you need to clean it, no matter if it is brand new or used. Fill the tub and do a complete purge. Despite being brand new, hot tubs have many things in their jets and pipework from storage, production, and transport that need to be cleaned.
Apart from this initial mandatory cleaning, it would be best to regularly clean the hot tub filters, depending on your usage. If you use the tub only once or twice a week, you need to clean the filters weekly to keep them working fine. If you keep the water quality at recommended levels, you do not need to clean other spa parts until a drain or partly drain. When you drain, which is once in 4 to 6 months depending on usage and water quality, you need to wipe down the interiors of the tub.
Keeping your hot tub filter running all the time will put a lot of on the pump. Especially if you use the tub only occasionally. It will also use a lot of electricity. There is no need to do this unless you have a really heavy bather load. It also depends on the kind of pump you have in your hot tub.
For example, if your spa comes with circulatory pumps, they are designed to run continuously. Or they can be set to longer filtration cycles. Set your filters to run at least for 2 hours daily twice. Check with this frequency you can sustain a good sanitizer level. If this is not the case, consider increasing it to 4 hours.
How long should you run the filter on a hot tub?
You need to run the filters after each use to capture any debris like clothing fibers or other things. With an average hot tub usage, this will keep the water quality at the recommended levels. How long you should keep the filters on depends on the bather load. If you have two people using the tub daily, you need to run the filters daily at least twice, with each cycle roughly taking 2-4 hours. A bigger hot tub used by a group of four needs to be filtered twice a day, with at least an 8 hours filtration cycle.
It would be best to find the optimal duration of filtering needed to keep the water clean in your tub. If you have consistent tub usage patterns, this is easier to do. This keeps your tub healthy, extends the life of your pumps, and cuts down energy consumption.
Some hot tub models come with pre-programmed filtration cycles, like economy or sleep. They are programmed to run filtration cycles fitting different usage patterns. Find the one which is best for you by closely observing how water quality is maintained with your usage pattern under these different presets.
Are hot tub filters universal?

Hot tub filters are not universal. They come in different sizes and types. Different companies manufacture hot tub filters. So it is essential to measure the size of the filter used in your hot tub before ordering a replacement. Using a replacement filter from another manufacturer is fine. But ensure that the measurements match. This includes the filter's length, outer and inner diameters, and the thickness and type of thread at the end of the filter.
Once you correctly figure out the matching filter dimensions and are happy with the quality, I recommend ordering several. Often you get a discount, and you always have one available when needed. So you can swap the filter for deep cleaning without interrupting your daily soaking routine.
Can you run a hot tub without a filter?
It is not recommended to run a hot tub without a filter. Using it without a filter can seriously affect the quality of the water. Running the hot tub without filters for an extended time also can cause severe maintenance issues as the debris and other deposits will clog the tube pump and pipework. In outdoor hot tubs with nearby vegetation, debris like dry leaves will easily get in the water. Using the filters is even more essential if you are using water high in mineral and metal content.