Palm Springs, California is situated on the western edge of the Coachella Valley. It is located within the extension of what is known as the Colorado Desert. It is primarily famous for the iconic palm trees which are a major feature of the diverse landscape of the region. It was in the early 1900s that Palm Springs began to establish itself as the world-class destination it is today. Many of its first residents came here because the dry, hot climate was beneficial to their health. Later it became a hotspot for movie stars and snowbirds. It is located approximately 110 Miles (177 km) Southeast of Los Angeles. This desert city has lots to offer its visitors who plan to stay here for the winter. Aside from the huge palm trees, natural oasis, sensational scenery, and the favorable climate; it is very popular for its architecture, arts, cultural scene, markets, golf resorts, and recreational activities.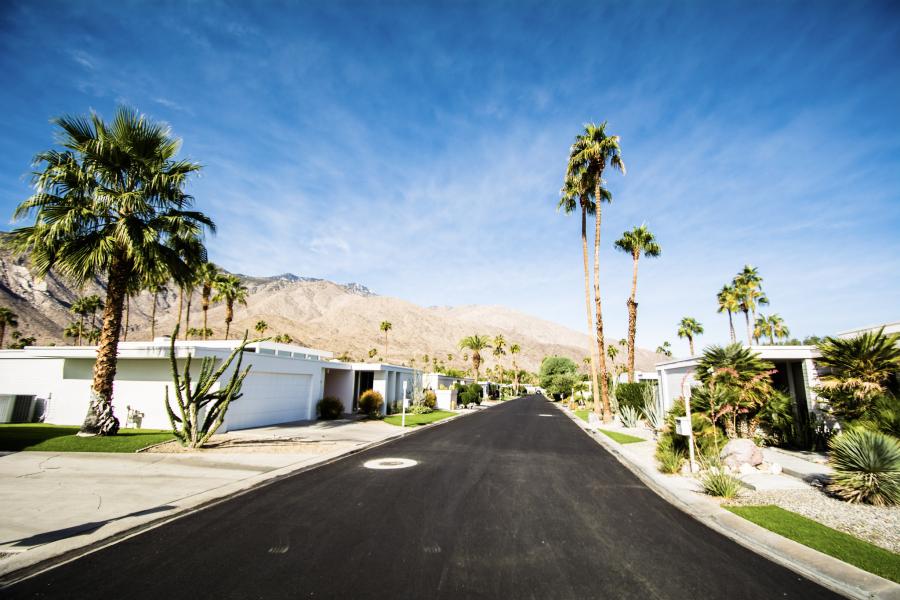 Why should people stay in Palm Springs during the winter?
Palm Springs is a good choice for snowbirds because of its climate. The weather during winter is pleasantly warm, and ideal for all outdoor activities this unique desert city has to offer. With a diverse landscape and different neighborhoods, Palm Springs is a location you may never want to leave. You will have the chance to meet lots of other winter visitors if you like that. There small and large shopping centers and a large variety of restaurants. The busy downtown and other areas will light up during Christmas and attracts a lot of visitors. The flat city is safe for pedestrians and cyclists. The atmosphere is festive and busy making the visit to this region a memorable experience.
Climate
Palm Springs has a hot desert climate, with over 300 days of sunshine and very limited rainfall. The winter months are warm, with a majority of the days reaching 70°F (21°C), a perfect temperature to do all kinds of activities.

Things to see in Palm Springs
There are many things to see in Palm Springs:
Indian Canyons are located just minutes from downtown Palm Springs. Here you will discover waterfalls, pools, spring-fed streams, and the world's largest fan palm oasis, listed on the National Register of Historic Places.
The Palm Springs Aerial Tramway is the largest rotating aerial tramway in the world. It was opened in September 1963 as a way of getting from the floor of the Coachella Valley to near the top of San Jacinto Mountain.
The Living Desert Zoo and Botanical Gardens is an extraordinary experience to explore replicas natural habitats from around the world and observe the wildlife at the zoo up-close.
Palm Springs Art Museum was founded in 1938 and is a regional art, natural science, and performing arts institution for Palm Springs and the Coachella Valley, in Riverside County, California, United States
Palm Springs Air Museum: The Museum's mission is to exhibit, educate and eternalize the role of the World War II combat aircraft and the role the pilots and American citizens had in winning the war
The Agua Caliente Casino is a gambling facility, run by the Agua Caliente Band of Cahuilla Indians, in Rancho Mirage, California. The facility has over 45,000 square feet of gambling floor.
Palm Springs Golf Courses: Palm Springs is considered the capital of golf and boasts more golf courses than any other region in California.
Things to see not far from Palm Springs
Palm Springs has a lot of places and towns in the surrounding area that are worthwhile a visit:
The Salton Sea: Visit the salt lake, the surrounding settlements, and explore the abandoned structures and see the squatter settlement of Slab City.
Tahquitz Canyon provides an easy hiking trail and a spectacular waterfall which might prove to be a good spot for a picnic if you time it right.
San Bernardino National Forest is located 23.6 Miles (38 km) from Palm Springs and has a variety of landscapes with beautiful scenery and a peaceful atmosphere. A good place for picnics.
Wolf Mountain Sanctuary located only a seventy-five-minute drive northwest of Palm Springs in the high desert is one of the few sanctuaries which allows human interaction with wolves, including the wolf stars of the popular movie series, The Twilight Saga.
Joshua Tree National Park around 40 Miles (64 km) northeast of Palm Spring, is a wonderland of desert rocks and has unique natural flora, the Joshua trees. The park has many opportunities for beautiful walks (both short and long). Check with the visitor center for more information.
From Palm Springs it takes around 2 hours to visit the coast. There are many nice beach towns like Huntington, Newport, Laguna, even Oceanside.
Activities in Palm Springs in the winter
Due to the many permanent residents and winter visitors there is a wide variety of activities:
Cycling: Palm Springs is an ideal destination for cyclists. The landscape makes for a perfect setting for a bike ride.
Walking/Hiking: It is also a good option for those who are interested in experiencing and exploring the natural beauty of the oasis along mountainsides and palm trees. There are more than thousands of miles of breathtaking trails for epic hikes in the untouched Indian Canyons and surrounding Santa Rosa and San Jacinto mountains.
Hot Air Balloon Ride: Visitors can experience a bird's-eye view of the vast Coachella Valley by taking a hot-air balloon ride with tour operators like Fantasy Balloon Flights and Balloons Above.
Art classes: Join an art class and learn how to paint, draw, or start with pottery.
Horseback Riding: There are many ways to experience the beauty of Palm Springs and the surrounding desert, but none as timeless and classic as horseback riding.
Golf: Palm Springs is the Golf Capital of the World. The golf courses located in Palm Springs, Palm Desert, Cathedral City, Rancho Mirage, Indian Wells and Indio rank among the finest in the world.
Tennis: Just like Golf, the Palm Springs Valley is home to some of the best tennis courts and playing weather in America.
Cooking: Always wanted to improve your cooking? Join a cooking class and learn how to cook something special.
Casinos: Palm Springs is home to some incredible and luxurious casinos.
Theatre and concerts: There are many theatrical performances and live concerts held at the cultural center during winters especially near the Christmas holidays.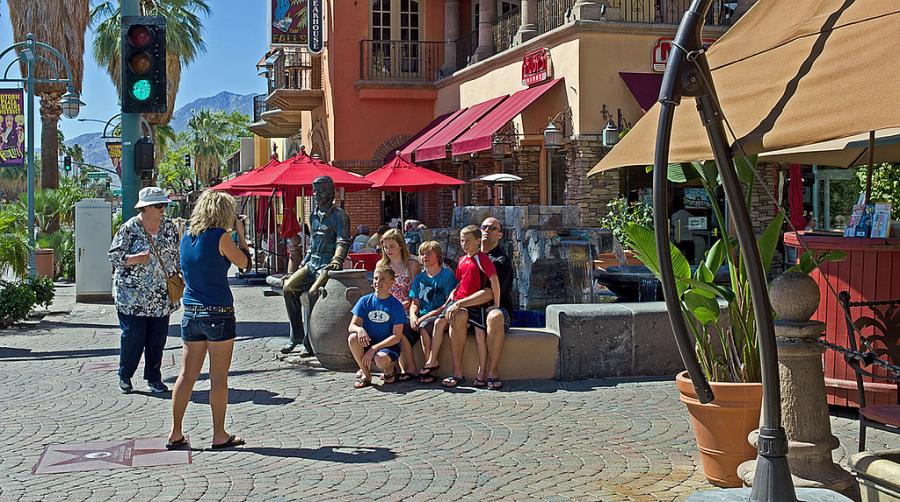 Shopping + Restaurants. Are they open in the winter?
Winter is the busiest season in Palm Springs. The Downtown and the Uptown Design District offer a vast collection of mid-century modern retailers, fashion boutiques, art galleries, and antique shops.
Visitors can enjoy a taste of the local shopping and markets in Palm Springs by visiting the weekly Certified Farmer's Market held every Saturday at the Palm Springs Cultural Center. It has fresh produce and provides live entertainment. The Village Fest takes place every Thursday from October to May along the Palm Canyon Drive. It is one of the most popular weekly events of the region.
Palm Springs Vintage Market which takes place on the first Sunday of every month till May is also a magnificent experience for shopping enthusiasts as well as entertainment seekers. The entry ticket is only $5 (approx. €4, £3, $6 CAD, $6 AUD).
When it comes to the Gastronomy, Palm Springs is not really known for a specific specialty. The variety of cuisine available is closely associated with the visitors it attracts from every background. From exotic sushi places to vegan and healthy eateries, Palm Springs has restaurants, bars, and cafes catering to all types of food enthusiasts. Some well-known restaurants are mentioned below:
Mr. Lyons
Sandfish Sushi & Whiskey
Workshop Kitchen + Bar
Rooster and the Pig
Cheeky's Palm Springs
King's Highway
Transport
Palm Springs International Airport is a very busy airport with non-stop flights to the whole country.
Palm Springs Train Station is located on Palm Springs Station Road at 190 North Indian Canyon Dr. It's a platform with roof shelter and is serviced by Amtrak passenger service.
Greyhound Bus Lines and Flixbus provide service from Palm Springs to several destinations in Southern California and Arizona.
Having a car can be convenient during your stay. You can rent one at the airport easily, but there are also numerous other locations if you do not want to rent one all the time.
If you want to use public transport, an easy way to find the best route is to use Google Maps. Find the directions from your starting point to the destination, and click on transit. It will then show you some of the public transport options.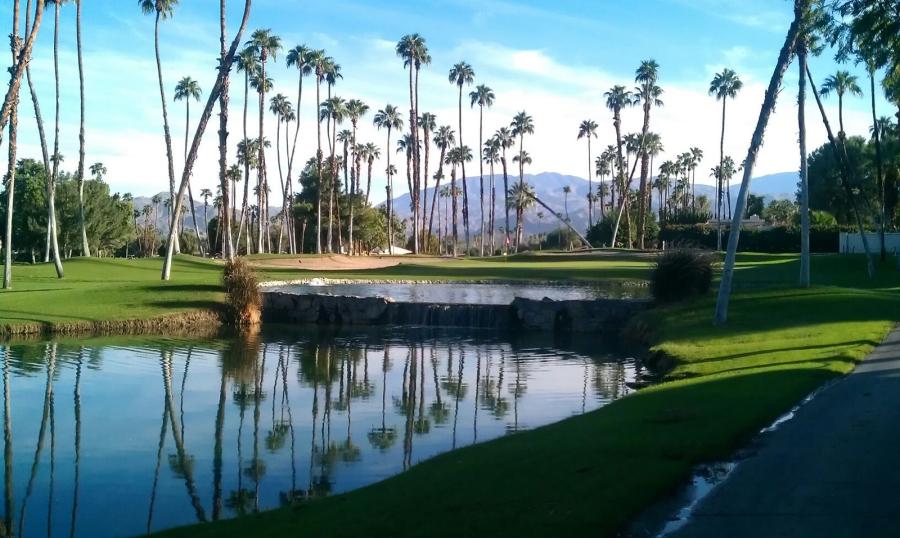 Health
Palm Springs is equipped with state of the art hospitals and medical centers which offer competent doctors and proper facilities for all patients. Dentists are also available. Visit https://www.healthgrades.com/hospital-directory/ca-california/palm-springs for details about hospital locations and rankings.
Some of the hospitals and medical centers are listed below:
Palm Springs General Hospital
Desert Regional Medical Center
Kaiser Permanente Palm Springs Medical Offices
Eisenhower Health Center at Plaza del Sol
Eisenhower Primary Care – Palm Springs
Accommodation
Visitors looking for long term stay in Palm Springs can find help regarding a reasonable apartment, condo, or villa for long term rent purposes on global websites like https://www.airbnb.com/ or local realtors on websites like https://www.palmspringsrentals.com/ or https://www.trulia.com/forrent/Palm_Springs,CA/. A small studio apartment can easily be rented for around $750 (approx. €629, £562, $974 CAD, $1017 AUD) and a larger residence like condos can be rented for about $1500 (approx. €1258, £1125, $1949 CAD, $2035 AUD) per month.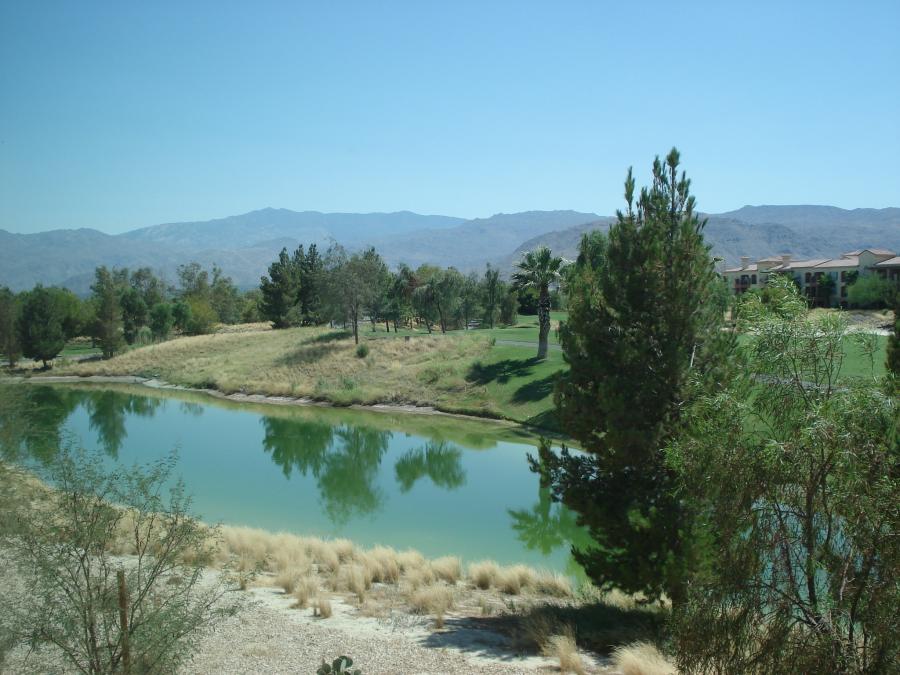 RV/Campers/Motorhome
Palm Springs is a popular camping destination for RV owners and has many R.V parks. They are well equipped and are open during winter months:
For more information on campsites open during the winter, visit: https://www.hipcamp.com/discover/california/palm-desert
Packing List
Weather: The winter weather in Palm Springs (California) will normally be warm during the day and can be cold during the night. You have to pack accordingly.

Warm clothing: Even when you go to a warm location like Palm Springs (California) you should not forget to take some things with you for your trip back home. When you return you are adapted to the warmer weather and need something to protect you from your hometown temperatures.

Consider the Weather: Always look at the type of weather in Palm Springs (California). Things like humidity, wind, and rain do not show up in the temperature graph but can have a great impact on your wardrobe. There are several sites with long term forecasts and climate information. Is there often a short afternoon downpour like in the tropics, you maybe need to take a strong umbrella and shoos that can cope with the rain. If there is often a lot of wind you might need a more wind-resistant coat.

Check the local Shopping options: Try to find information about the local shopping options near your location in Palm Springs (California). Are there stores where you can buy all your daily supplies, or are some things difficult to get? For some more remote locations, the options can be limited. If a certain item is really important for you might need to take it with you.

Look at the Local Culture: The local culture in Palm Springs (California) can impact your wardrobe. If most activities are in more upscale locations you might take some more appropriate clothes with you. Or travelling if you travel to certain countries women need to cover themselves in certain areas.

Amenities: Know what's Included in your house or apartment. Is there a coffee maker, a toaster, a washer and dryer, an iron, what is in the kitchen, what kind of towels are there? Things that are there means you do not have to take them with you. A furnished apartment or house can mean something from a few pieces of furniture to a well-stocked place with all the things you have at home. But most of the time your rental will not be stocked.

Mix and match: Wear layers so you can use your wardrobe more efficiently. And do not worry about wearing something more often, probably only you will notice this.

Important for you: If there is something that is really important for you that you want to have present in your house or apartment, take it with you. This can be something like a special knife for the kitchen, or a small mirror that you use in the morning. You can also purchase it locally if it is not that expensive.

Pet supplies: If you take your pet with you don't forget to take supplies for a few days with you. And enough medication, vitamins, or other supplies if you can not purchase them in Palm Springs (California) locally.

Food: Don't take a lot of food with you. Only when there is something you really can not live without you, and it is not too heavy you could consider taking it with you.

Towels: Not all locations include bigger towels for the swimming pool or a visit to the beach. If you have to take them and don't have a lot of room you can buy some big thin towels.

Office supplies: Normally you will not find any office supplies in your house or apartment. If you think you will use them you could pack some supplies like a scissor, notepaper, envelopes, some pens, and more depending on your needs.

Limit yourself: Don't take too many shoes and jackets, you will not need them that often.

Best-fitting: Bring your favorite and best-fitting items that can multi-function

Washer: Do you have a washer and dryer onsite, you don't need to pack a lot of clothes
Clothing
Basics
Casual
Smart
Footwear
Toiletries
Beauty
Hygiene
Clothing
Basics
Casual
Outdoor
Footwear
Accessories
Toiletries
Medicine
Miscellaneous
Other
Toiletries
Beauty
Hygiene
Hair
Other
Medicine
Miscellaneous
Technology
Travel and Free time
Travel
Free time
Important
Documents
Money