Laughlin is located in Clark County, Nevada. It is a small town touching the Southern tip of Nevada and is perched on the banks of the Colorado River. It is located 89 Miles (143 km) south of Las Vegas and is famous for being a gambling destination. Laughlin is considered cheaper, less glamorous, and more tranquil when compared to Vegas. It has nine large casinos located along the Laughlin Strip hosting gambling, live entertainment, and shows. In addition to all of the indoor entertainment, the city has so much to offer those who crave outdoor adventure, especially water recreational activities. The desert landscape, the River Walk, scenic views, and the ideal climate make this town a great snowbird destination.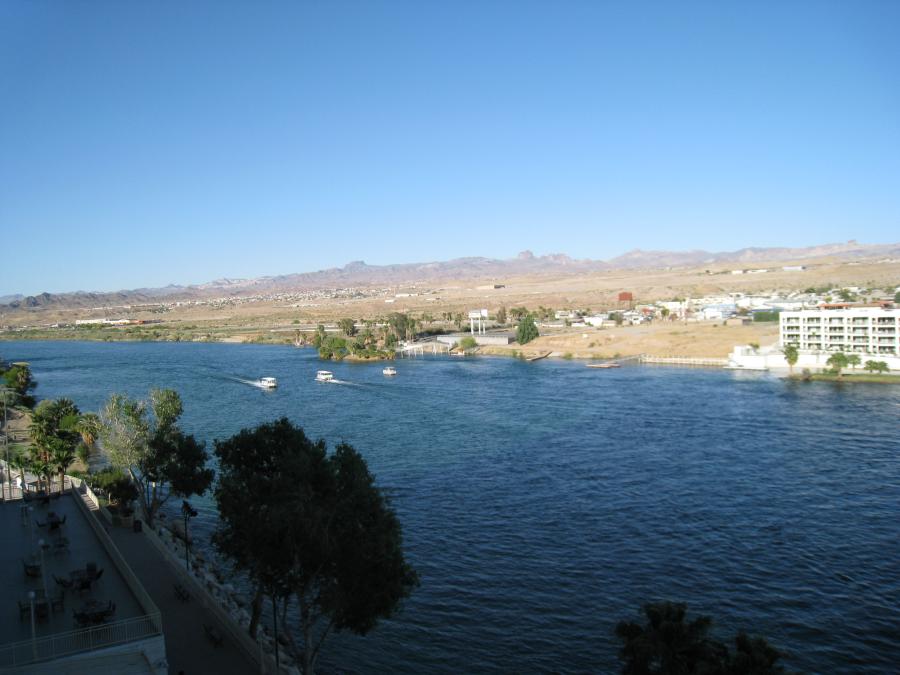 Why should people visit in the winter?
Laughlin is the perfect spot for snowbirds who wish to escape the bitter cold of their hometowns. Winter is quite mild and the town is reasonably crowded making it ideal for a peaceful and relaxing stay. The winter season is perfect for the enjoyment of the town's outdoor activities as they cannot be enjoyed during the hot, humid season of summer. Visitors can enjoy golfing, boat tours, hiking, strolling in the parks, and picnics by the lake. Winter also marks the onset of the holiday season, Christmas and New Year celebrations are usually memorable experiences.
Climate
Laughlin is located at an altitude of above sea level. It experiences a desert climate, having hot, harsh summers and dry, cool winters. The average temperature ranges from 44°F (7°C) in winter with a low chance of rain.

Things to see in Laughlin, Nevada
Laughlin has a variety of options for visitors to explore. Some of them are mentioned below:
Big Bend of the Colorado State Recreation Area: This place is a haven for outdoor recreational enthusiasts. The views of the river and the surrounding mountains make it increasingly attractive for the visitors.
Davis Dam: Situated on the Colorado River, this dam is used to protect the area from flash floods and provide hydroelectric power. In addition to the beauty of the structure, multiple activities can be carried out like fishing, boating, camping, or just plain-old relaxing.
Colorado River Museum: If you're interested in the history, culture, and heritage of this region, head over to this picturesque museum that showcases a pretty decent collection of photographs and souvenirs.
Don Laughlin's classic car museum: Head over to this museum if you wish to see a stunning variety of rare antique cars, trucks, and motorcycles.
Colorado River Heritage Greenway Park and Trails: This is the ideal place to visit if you wish to spend a day in nature. The trails have breathtaking views and you'll also encounter a variety of wildlife along the way.
Things to see not far from Laughlin, Nevada
Laughlin is located in close proximity to some of the popular tourist destinations. You can plan a trip to the nearby cities for an adventurous day-trip. Some of these locations are mentioned below:
Colorado River Nature Center: Located around 14.7 Miles (24 km)

from Laughlin, this place is great for a day-trip with a plethora of activities like swimming, fishing, picnic or relaxing.

Oatman: If you wish to experience the Old West, do pay this Ghost town a visit. Located at 30 Miles (48 km)

from Laughlin, spend your day unearthing the gold mine.

Mojave City: Located at 18.7 Miles (30 km)

from Laughlin, this is another old city that you can spend your day exploring.

Dead Mountain Wilderness Area: At a distance of 19.9 Miles (32 km)

from Laughlin, this place has steep and rust-colored mountains, flora, and wildlife species that you can discover.

Rotary Park: Located at a distance of 15.3 Miles (25 km)

from Laughlin, this park offers various recreational activities like walking in a riverfront park, swimming at the beach, picnics and much more.

Lake Mohave: Situated on the Colorado River, this reservoir is located at a distance of 62.4 Miles (100 km)

from Laughlin, and guarantees full enjoyment of all water-based activities like swimming, boating, and fishing.
Activities in Laughlin, Nevada in the winter
Laughlin has the perfect weather for enjoying many different activities during the winter. Some of these are:
Golfing: The golf courses with spectacular views are definitely a treat for golfers.
Water Activities: A multitude of water-based activities like swimming, kayaking, boat tours, dinner cruises, and fishing are available with gorgeous views.
Sightseeing and Tours: A wide variety of tours are available to choose from and spend your day exploring this place.
Exploring Parks and wildlife: Laughlin gives you the unique opportunity of observing wildlife, fishing at lakes, having picnics near lakes, and walking in the parks.
Walking: Something as simple as walking gives so much pleasure, especially when strolling along the Colorado River and appreciating the beautiful scenery.
Enjoying the Casinos: The city has many famous casinos, so if you wish to enjoy a game or two head out to one of the casinos.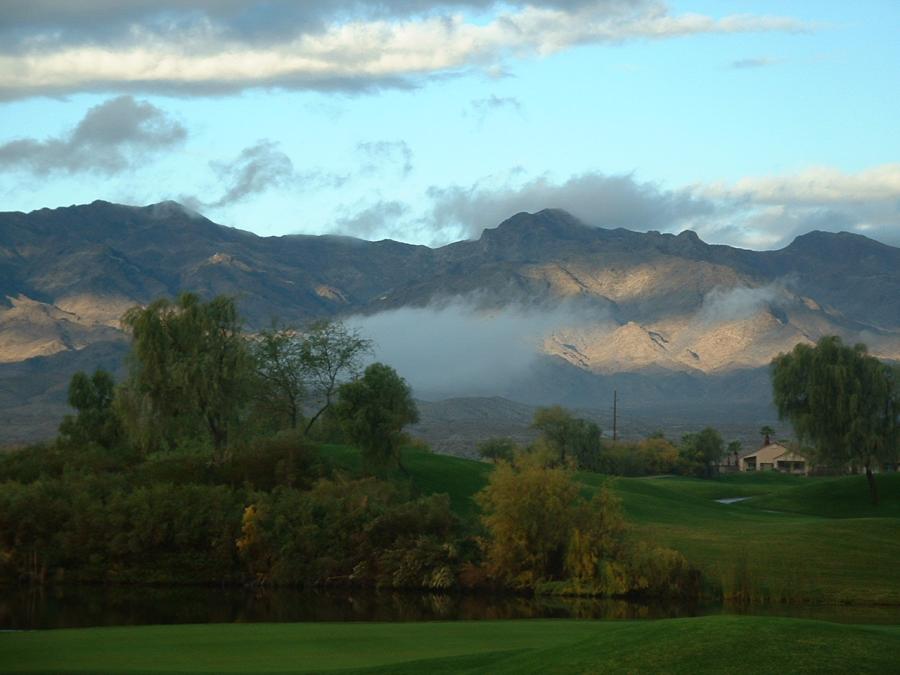 Shopping + Restaurants. Are they open in the winter?
Eating and dining are like adventures in this casino-dominated place. All shops and restaurants are fully operational during the winter. From high-end shopping at expensive malls to shopping at outlet malls, this place is surely a treat for all. Some of the famous shopping centers are:
Laughlin Outlet Center
City Square Shopping Center
Mohave Crossroads Shopping Center
Laughlin offers many different cuisines like Mexican, Mediterranean, Indian, and Italian. From fine-dining to scrumptious fast food, this place has something for everyone. One of the dining cruises on the Colorado River is an experience that should be at the top of your to-do list.
Transport
Laughlin has its own international airport, Laughlin/Bullhead International Airport (IFP), located at a distance of 2.7 Miles (4.3 km). There are multiple options for travel from the airport. Shuttle services, taxis, and Uber are easily available. Having a car can be convenient during your stay. You can rent one at the airport easily, but there are also numerous other locations if you do not want to rent one all the time.
An Amtrak station is present in Laughlin that connects many other popular destinations (https://www.amtrak.com/stations/lnv).
The Silver Rider Transit System (https://www.sntc.net/schedule.html) is the public transit system in Laughlin. It provides many routes at very reasonable rates. It also offers airport transfers and travels to and from Laughlin to nearby areas. Other good options are the Greyhound bus service (https://www.greyhound.com/) and the Flix bus service (https://global.flixbus.com/) which are used to travel to Laughlin.
If you want to use public transport, an easy way to find the best route is to use Google Maps. Find the directions from your starting point to the destination, and click on transit. It will then show you the public transport options.
Health
Laughlin has many great medical centers and many of them are perfectly capable of handling emergencies, some of them are mentioned here:
Many dentists are available with two of them mentioned below:

Accommodation
There are a good number of different rental companies present in Laughlin, whether you're looking for an apartment or a villa. The price range starts from $900 (approx. €740, £659, $1144 CAD, $1167 AUD) per month. Some of the most popular online websites that can be visited for information and booking are: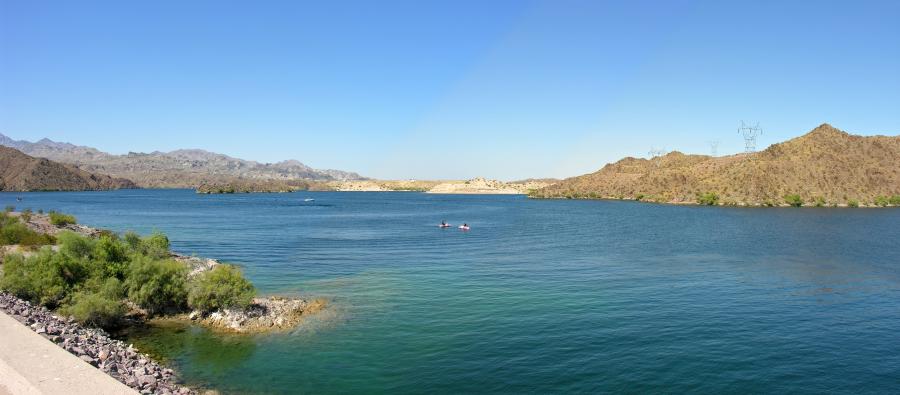 RV/Campers/Motorhome
If you are traveling with a Motorhome, many options are available for RV parking. All facilities at these sites are up to standard and offer great convenience to the visitors. Some of the best options are mentioned below:
Packing List
Weather: The winter weather in Laughlin (Nevada) will normally be chilly during the day and cold during the night. You have to pack accordingly.

Warm clothing: Even when you go to a warm location like Laughlin (Nevada) you should not forget to take some things with you for your trip back home. When you return you are adapted to the warmer weather and need something to protect you from your hometown temperatures.

Consider the Weather: Always look at the type of weather in Laughlin (Nevada). Things like humidity, wind, and rain do not show up in the temperature graph but can have a great impact on your wardrobe. There are several sites with long term forecasts and climate information. Is there often a short afternoon downpour like in the tropics, you maybe need to take a strong umbrella and shoos that can cope with the rain. If there is often a lot of wind you might need a more wind-resistant coat.

Check the local Shopping options: Try to find information about the local shopping options near your location in Laughlin (Nevada). Are there stores where you can buy all your daily supplies, or are some things difficult to get? For some more remote locations, the options can be limited. If a certain item is really important for you might need to take it with you.

Look at the Local Culture: The local culture in Laughlin (Nevada) can impact your wardrobe. If most activities are in more upscale locations you might take some more appropriate clothes with you. Or travelling if you travel to certain countries women need to cover themselves in certain areas.

Amenities: Know what's Included in your house or apartment. Is there a coffee maker, a toaster, a washer and dryer, an iron, what is in the kitchen, what kind of towels are there? Things that are there means you do not have to take them with you. A furnished apartment or house can mean something from a few pieces of furniture to a well-stocked place with all the things you have at home. But most of the time your rental will not be stocked.

Mix and match: Wear layers so you can use your wardrobe more efficiently. And do not worry about wearing something more often, probably only you will notice this.

Important for you: If there is something that is really important for you that you want to have present in your house or apartment, take it with you. This can be something like a special knife for the kitchen, or a small mirror that you use in the morning. You can also purchase it locally if it is not that expensive.

Pet supplies: If you take your pet with you don't forget to take supplies for a few days with you. And enough medication, vitamins, or other supplies if you can not purchase them in Laughlin (Nevada) locally.

Food: Don't take a lot of food with you. Only when there is something you really can not live without you, and it is not too heavy you could consider taking it with you.

Towels: Not all locations include bigger towels for the swimming pool or a visit to the beach. If you have to take them and don't have a lot of room you can buy some big thin towels.

Office supplies: Normally you will not find any office supplies in your house or apartment. If you think you will use them you could pack some supplies like a scissor, notepaper, envelopes, some pens, and more depending on your needs.

Limit yourself: Don't take too many shoes and jackets, you will not need them that often.

Best-fitting: Bring your favorite and best-fitting items that can multi-function

Washer: Do you have a washer and dryer onsite, you don't need to pack a lot of clothes
Clothing
Basics
Casual
Smart
Footwear
Toiletries
Beauty
Hygiene
Clothing
Basics
Casual
Outdoor
Footwear
Accessories
Toiletries
Medicine
Miscellaneous
Other
Toiletries
Beauty
Hygiene
Hair
Other
Medicine
Miscellaneous
Technology
Travel and Free time
Travel
Free time
Important
Documents
Money