Do snowbirds buy or rent? 30 pros and cons
The devastations caused by Hurricane Harvey in Texas, as well as Irma in Florida, left behind painful lessons for sunseekers as well as Sunbelt retirees. The experiences have impacted where these individuals should live, the type of housing to select, coupled with whether to rent or purchase. In this article, we shall explore factors impacting settling choices for snowbirds.
When it comes to choosing where to live, almost every other area across the country has a set of natural disasters you should worry about. Therefore, it is pretty challenging to find a place that is largely immune to at least hurricanes, sinkholes, droughts, coupled with floods and other natural disasters. When choosing an area to live in, it all boils down to selecting a viable place. Over the years, Texas and Florida have become hubs for hurricanes and tornadoes. New York and Jersey have also had their fair share. Since Florida is known to be a peninsula, surrounded by coasts on its sides, the whole state is pretty much vulnerable.
Do snowbirds buy or rent? pros and cons:
Generally, both buying and renting have pros and cons. When renting you do not have to worry about maintenance, you can change your destination yearly, but you will have rent increases, and you can not leave your stuff there. When you buy you have to deal with the upfront cost or a mortgage, there will be a lot of additional costs for taxes, maintenance, somebody to look after your house when you are not there. But it is always available, you can take your pet and rent it out.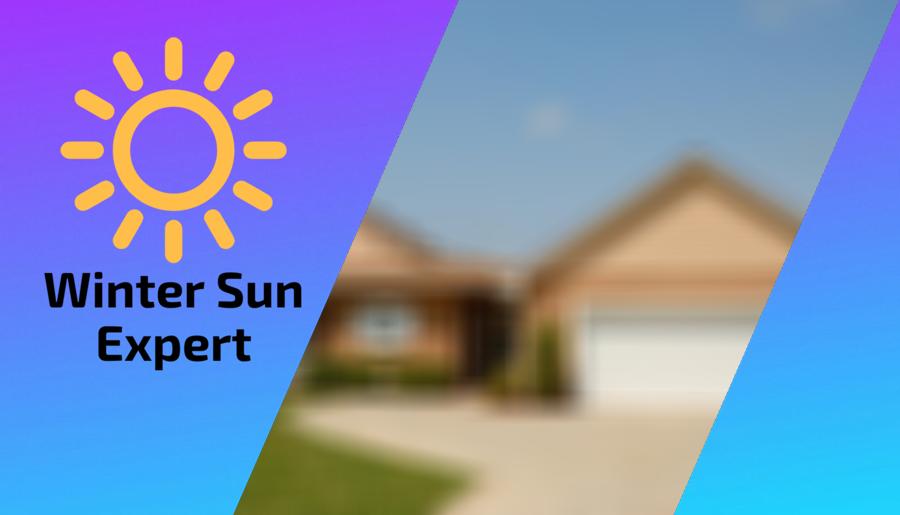 There is also high ground. This is usually the highest point within Britton Hill, which is also known as a towering that's 350 above sea level. There is also little high ground. Without a doubt, the state is endowed with several attractions. This is except for Hawaii which is the U.S. warmest state in winter. Multiple towns, therefore, offer affordable living coupled with a broad variety of different communities for sunseekers to choose from.
If you decide to settle in Florida as a retiree, you should know that sooner or later, you will face a hurricane. Other hazardous weather conditions you should think of include flood, tornado, coupled with the wind. There is also no sign of high ground to select from. But you can always study FEMA maps as well as other additional flood records to attempt to avoid places with flooding history. Try to avoid such areas. A city might also evade a harsh hurricane for a significant amount of time. However, in the long run, the number will come up.
How snowbirds can afford two homes, our advice
If you are moving south and are contemplating purchasing a home by the ocean (second home, of course), where mountains are warmer, then you are not alone. About 800,000 vacation homes have been purchased this year. That equals an estimate of 16 percent of the homes purchased last year-the highest market share since the rise in the purchase of vacation homes. According to our expert opinion of investment, traditional home sales are generally on the lower end, especially during winter. That is when visitors flock to warmer weather. Before you take up that divine homeownership, here are financial considerations you must take.
What will you be purchasing?
When deciding whether to purchase a vacation home or not, you need to consider your financial position. Analyze your motives. The first reason people intend to buy a vacation home especially during winter is to have personal space away from home. In this case, if that is your motive, you must realistically evaluate the amount you will use, including whether you, as well as your family members, would like to return to the same place in winter. You also need to consider walker accessibility and proximity to kids. Over the above, consider your budget-it plays a considerable role in determining your settling plans.
Types Of Housing
There are different types of housing for sunseekers to choose from. If you decide to purchase a house for your winter stay, here is where you must do your due diligence. Mobile, as well as manufactured homes, provide the most affordable housing options. Irma victims on the other side, are finding out that they are vulnerable in many ways. Newer models designed and built to safety standards are, without a doubt far better.
On the other hand, single-family and attached homes such as townhomes and high rises provide more protection. This is highly dependent on how as well as when they were designed and structured. A lot has to do with the location. Here, sunseekers need to know if the land they intend to settle on is secure since any damage could be worse.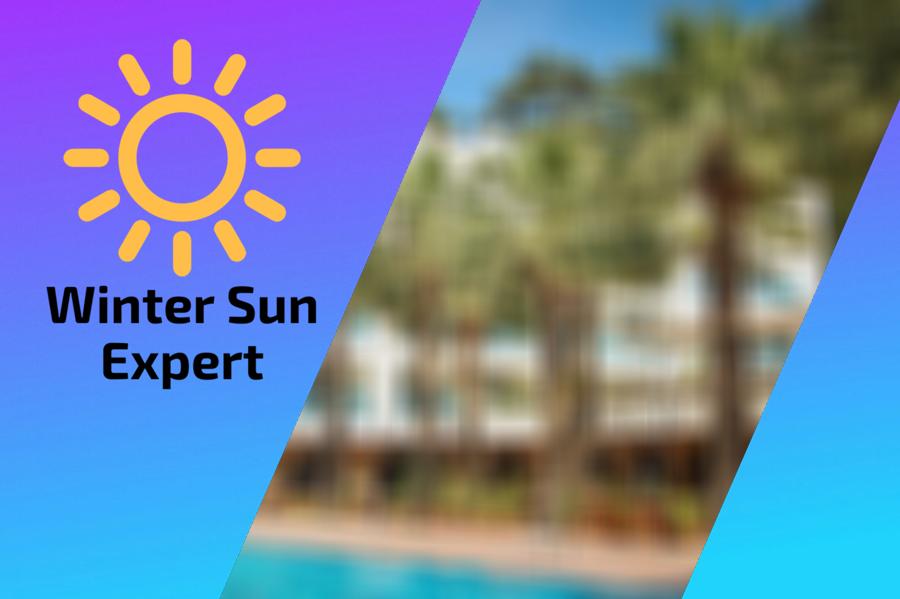 Understanding when your home is built- garnering lessons on the type of protection it offers – Wind resistant windows, coupled with shutters as well as other kinds of protection, is crucial. Other older buildings don't have these features. It is essential also to comprehend when the home is built and to the relevant code. Newer homes on the other side have stringent standards- these standards can easily prevent the home's roofs from blowing off. You will also realize that the same stringent building standards have prevented roofs from blowing off.
Some features are easily retrofitted – this process can be pretty much expensive. Living in a region with the Home Owners Association can easily offer more protection compared to living by yourself. This is because the association insures outside of the condominiums. In many cases, you will encounter shared facilities as well as other resources that are damaged. The expense of repairing these homes can be shared. If you choose to reside in Florida, then insurance against the wind will be pricey.
Vital Lessons from Hurricane Irma
Hurricane Irma provides people with a viable, useful lesson on the pros of renting vs. purchasing whether it's a second home to a native home, particularly for snowbirds. If the reserved rental apartment was damaged in winter, you could be out of luck for a reliable place to stay in the cold weather. You may also possibly lose your deposit in the long run.
However, if you do not mind trying to find another house for your winter stay, in which case they are short in supply on the market, you can go ahead. If you own a house with damaged areas, your issues may have just begun. It could be a loss since the chances are that you could be insured or uninsured against floods. If the house is completely damaged thereof, you will be scrambling to find viable materials to protect it, secure it, and then vet an excellent contractor for the job. But you may not have a reliable home to stay in in the winter.
Buying vs. renting-Things you must know
Is it better to purchase a home or rent one? Countless winter visitors, as well as retirees, are in a predicament when it comes to addressing this issue. Here, we shall attempt to vividly lay out a couple of issues to assist you in coping with the problem. Generally, there are cons to purchasing. These are the pros of renting. These are also some of the negatives that come with purchasing a place during winter.
Most places reflect the negative impacts of the pros of renting.
This is often locked and left. Therefore, if something terrible happens to that property, you are focused on renting, like a natural disaster such as a hurricane, it is definitely not your problem. The cost of entry, on the other hand, is an added con that comes with purchasing a home for your winter stay. If you are a sunseeker residing somewhere else the entire year, then you need to consider if you have sufficient free capital to own two homes.
There are also impending risks associated with renting. If there is a natural disaster, which may frequently occur over the years, you should obviously pick up those pieces. On the other hand, if the damage is intense, then you will need to repair the home and probably live there next season.
Your investment sits idle every other year
It is essential to note that your investment sits idle every other year. While in a couple of resort markets, you can easily rent your home in summer; it is often not the case. This implies that you could own a valuable asset that can cost a lot of money in terms of taxes, utilities, maintenance, as well as air conditioning. This could occur even in your absence. That said, you need to ensure your property and then pay fees to the community association.
Maintenance issues
The landlord must fix the pool in the case of a malfunction. This is especially when renting. But if you own the apartment, you should understand the basics of repairing the pool in good time. This could also apply to finding the best weed and pest control service, providers. Also, every so often, you will need to upgrade furnishings and install a new roof therein.
If you do not like the community you are about to settle in, then you are definitely stuck.
In this case, you should either suck it up or relocate to a new space. This has often been a hassle. If you decide to rent out, your exit will be pretty easy as well as automatic. You also get the easy opportunity to check out a place without having to make a major investment.
Everything you must know about buying (these are the drawbacks of renting)
There are multiple pros to purchasing an apartment as a sunseeker.
Always available: You will always have a home to stay in during winter. Without a doubt, it brings peace of mind. The entire purchasing idea also eliminates the precarious nature and chances of losing a place, especially if you like it. Here, the owner could be interested in spending more time in the house.
Minimum hassle– When you purchase your house, there will be no hassle to wait for communication from the landlord every so often. It also helps you avoid traipsing through inspection tours.
No rent increases: You won't deal with rent increases- as the owner of the house, you are the person in control. You won't be handling landlord issues.
Multiple storage options– You can easily store your bikes, toys, as well as spices and clothes therein. If you have pets, you could also hire a caregiver when you fly.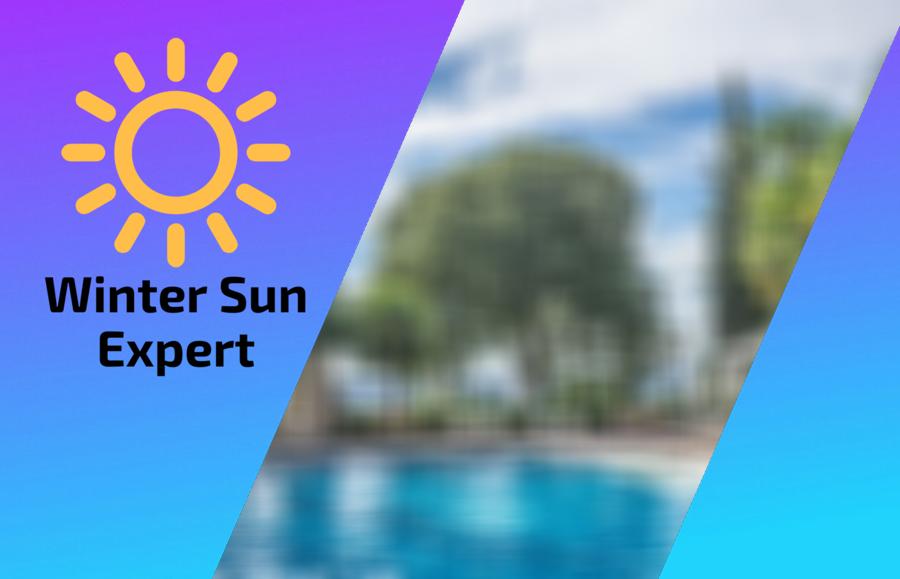 As you have learned previously, winter visitors usually migrate to a warmer region in search of warmth. The thought of migrating from one area to another periodically seems suitable for individuals who have already retired. Sunseekers usually travel annually. Before planning for a trip, the sunseekers usually lay out a financial plan. For starters, the snowbirds usually carry out some research. After that, they also consult family and friends. While gathering information, sunseekers typically ask themselves the following questions.
Should I rent or buy?
Some pros and cons are associated with purchasing a home as a sunseeker. After looking into the pros and cons associated with buying or renting a vacation property, you can make an informed decision. Some people may opt to buy a home, whereas other individuals are quite cautious, and they will prefer to visit different holiday destinations before they can make an informed decision. As a sunseeker, you should try to answer the following questions first:
Afford: Can you afford to own two homes at a go?
Extra cost: Can you afford to hire people who will maintain the property while you are not present?
Tax: Have you considered the tax implications associated with owning two homes in different states?
Same destination: Is the fun part trying out new holiday destinations annually?
If you retired recently, renting might be the most suitable option. For starters, you will experience the benefits that accrue from flexibility since you can change your destination annually. You will also not incur some additional costs as well as different responsibilities, including property maintenance and management. As you approach your retirement age, finding a rental home that suits your needs may be quite challenging.
How much will you need to fund your lifestyle?
The snowbird lifestyle is very different as compared to when a person goes for a short vacation while they are also working. As a sunseeker, you should think more about the activities that you want to engage in. Also, will you be comfortable residing in an old place that has different amenities? Or do you prefer to live in a modern, well-furnished home, and amenities such as a swimming pool are present? There are ways through which you can economize on your spending and also enjoy your vacation. Make sure that you have come up with a realistic budget. Also, make sure that you are not straining financially.
Is my health care covered?
Health emergencies occur randomly as you travel, and they will cost you a lot of money. When you seek the services of a medical practitioner during your vacation, your winter budget will be ruined if you hadn't accounted for some of these emergencies. Always consult your healthcare provider and find out more about the rates that you will be charged in case of emergency care. Also, shop around for travel insurance providers; you will eventually find the best rates, and you can travel at ease.
How does it feel being away from family and friends?
The warm sunshine and the sight of the clear blue sky can make you feel like all your worries have faded away; however, the reality is that you will be far away from your family and friends for a prolonged period, and you may feel emotionally low. The main advantage is that technology has advanced and you can contact your family and friends through a phone call. You can also converse with your loved ones through a video call. Before you travel, always ask yourself whether all your needs will be fulfilled. If you are happy with your family and friends, make an informed decision before you go.
After asking yourself some of these questions, you will have an in-depth understanding of some of the factors that may significantly influence whether you want to become a sunseeker. First, consult your financial advisor, and they will offer some subtle guidance, and they will also offer some insight into your financial status before you travel. Always keep in touch with the cross-border experts since they will also help to clarify different immigration questions. To enjoy your vacation, you must plan accordingly.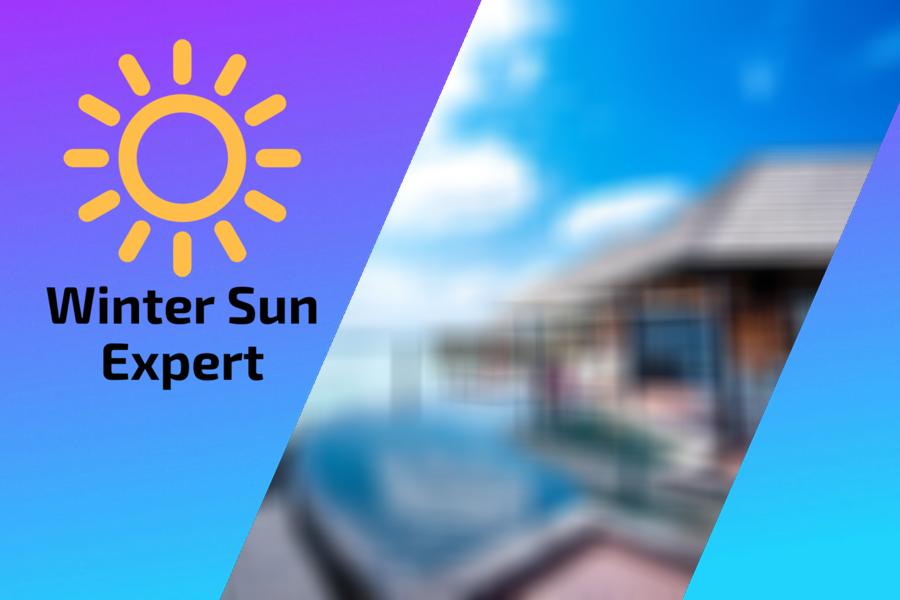 Renting a vacation home during winter
When looking for a holiday destination during winter, you may consider renting a home. Flexibility matters a lot when traveling from one destination to another every year. The pros and cons of renting a home are as follows:
The Pros of Renting
Flexible location: You will not be committed to the same residence, and you can easily move around from one area to another annually.
Move around: You can also move around during the winter season. Since you will have the privilege of enjoying the flexibility, you can try out different destinations within a month.
No maintenance: In case some repairs need to be carried out, that will not be your responsibility.
Less stress: You will not have to stress about the cost of managing the vacation property annually
No additional cost: You will not be responsible for catering to the cost that accrues from owning a vacation property, including maintenance, utilities, taxes, and more.
No taxes: You will not consider the taxes that accrue when you own property in different states.
No estate planning: You don't have to worry about estate planning, and whatever will happen to the vacation property when you are not around.
The Cons of Renting
You always have somewhere to go: The demand for vacation rentals has increased, and that means you cannot easily find a rental property during the winter period since the number of retired people has also increased drastically.
You can go on short notice: The competition for rental property has risen; if you are looking to rent a house for a short period, you may end up losing out.
No increase in rent: The rental rates have risen during high season as a result of the demand. Secondly, the houses located on the beachfront can also be more expensive.
As luxurious as you want: The rental units are not well equipped, and you may have to purchase different appliances during the vacation period.
Flexibele periods: Rental units do not offer flexibility; at times, a rental house may only be available for one month, and you will have to vacate at some point.
Appealing: The rental units may not have an appealing appearance. Also, they may not be well furnished.
TV: You may be stuck with basic cable TV.
You can take your pet: Some of the rental units do not allow pets.
Purchasing a winter home
If you usually rent a vacation house for at least four months annually, different professionals will agree that it is financially viable to purchase a home. To achieve some of these goals, you should have enough funds. Alternatively, you can apply for a loan from a financial institution. Although the prices vary from one period to another, you can still purchase a home in a preferred holiday destination.
To purchase a home in the United States, some sunseekers may opt to apply for a loan. Some people may also choose to buy homes using some money from their savings. If you are a business person, you can apply for a mortgage and pay it progressively. There are different ways through which you can fund the purchase of the vacation property. The prices of the houses have been rising, and the U.S., real estate market, can be classified as lucrative. Before you purchase a home, there are different factors that you should consider, including the tax implications, the ongoing costs, and estate planning.
The Pros of Purchasing a Home
Cheaper in the long run: Owning a home may appear to be cheaper in the long run if you were supposed to rent a house for more than four months annually.
Your own design: You can choose a particular design that will suit your taste.
You can leave your stuff there: When you own a home, you can always leave all your belongings there, and you will not have to purchase additional appliances during the vacation period.
Always available: You do not have to worry about the availability of rental home during the vacation period.
Rent it out: You can rent out the house during the period when you are not using it.
Get extra amenities: You can easily gain access to services such as Netflix and other specialty TV channels.
You can bring your pet: You can travel with your pets to your vacation home since there are no restrictions as compared to the rental units.
The Cons of Buying
Always the same destination: You shall be travelling to the same region during the winter period annually; it would be idle for various people but not everyone.
Mortgage: If you have applied for a mortgage, it may interfere with your budget since some amount of money is deducted monthly.
Tax when renting it out: When renting out your home, the tax implications may bring about some issues. Make sure you have sought some professional advice.
Tax when sold: If you sell the property, you must consult a lawyer since there will be tax consequences concerning capital gains.
Legal issues: Dying can bring about some issues. Make sure that you understand the real estate laws in each state and what would happen to your spouse if they die, and they own different pieces of property in different states. Make sure you have consulted a legal expert in such an instance, and they will offer some subtle advice.
Additional cost like Maintenance and insurance: Costs- there are different types of property, and you will be tasked with catering to the property taxes, maintenance costs, homeowners insurance, and utilities. Depending on the type of property that you have purchased, you may also have to pay for club membership fees and condo fees. Always check the Reserve Fund status of any house and gauge whether it is a financially viable project.
You need somebody to look after your property during your absence: You will be tasked with hiring a company that will look after your property in your absence.
As a sunseeker, you will be able to avoid unfavorable weather conditions regardless of whether you are renting or buying a home. Also, you will travel from one state to another, and you can enjoy your vacation accordingly. The pros and cons of renting and buying have been outlined so that they can offer some subtle guidance. As a seasonal vacationer, you can make an informed decision after looking into each of the mentioned pros and cons. To some extent, owning a second home might be the best option, especially for retired individuals. 
Take-Home
 Hurricane Irma highlights the main advantages of renting as a winter visitor especially if you are a retiree. The problems many sunseekers have encountered over the years are pretty much understandable. There are also multiple situations. Here we can understand why baby boomers are often tempted to purchase a winter home-  it is basically to evade the rental market. To assist every prospect traveler to comprehend these issues clearly, we hope that members can often share their experiences coupled with the outlook in our comments section. 
Our readers have often asked about how to locate a rental when they are in a new location. Our advice is that renting is a good idea before you buy it. There are also a couple of good ideas when you plan on purchasing as well as planning.