Spend your fall, winter, or spring in Chile: Is Chile a good snowbird location?
On South America's western edge, lies Chile, a long narrow country with over 6000 km (3729 Miles) of Pacific Ocean coastline. Up north is the driest desert in the world, and down south are waterfalls and glaciers.
Surrounded by the Andes and Chilean Coast Range Mountains, Santiago is Chile's largest city. It is also the nation's capital. The official language is Spanish. Chile is a culturally rich country, and its people are friendly and hospitable. Snowbirds can look forward to exploring the wide horizons, nature & wildlife, interesting attractions, and pristine lands.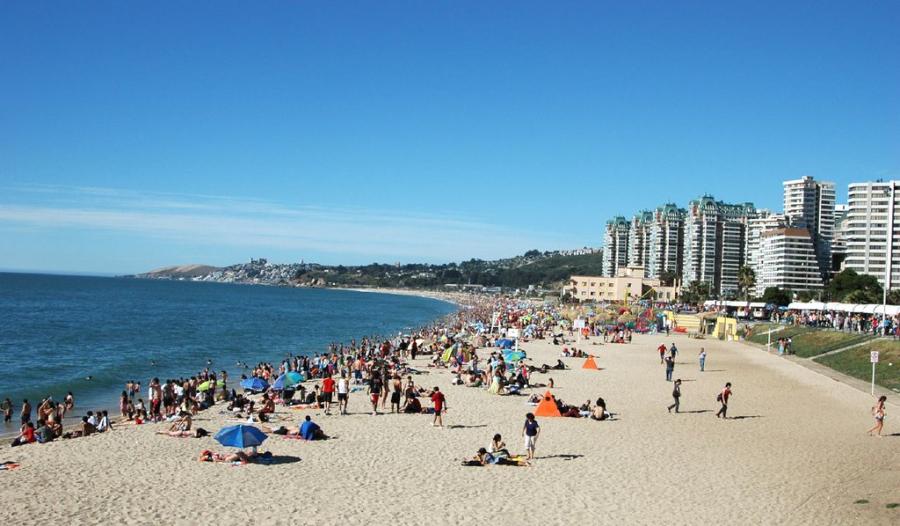 Why should people stay in Chile
Chile is one country where you find wonder in nature and every other detail of the country. It is one of the top tourist locations in South America.
Snowbirds will find so much of the country's wildlife untouched because the country protects the pristine lands. Life is slow-paced in Chile, so it shouldn't just feel like an escape from long winters, but also an escape from the bustling city lifestyle. Chile's rich heritage can be experienced in well-preserved ruins and artifacts. The country is home to some World Heritage sites.
Chileans also have a long-existing wine culture. It is easy to find a good glass of wine to enjoy.
The country is blessed with a diverse landscape that goes from deserts to lush forests in different regions. There are also so many beaches snowbirds can relax at, get a tan, swim, or just walk around. This country offers snowbirds an unforgettable adventure either relaxing at the beaches, strolling through historic sites, or exploring nature.
Climate
The weather in Chile is diverse and unpredictable. Generally, it is a warm climate and along the coastline, there's a cool sea breeze. In the dry arid Atacama desert, temperatures can reach up to 32°C (90°F) and drop as low as -2°C (28.4°F). The climate is warm and mild in the central zone. In the south, it is icy, cold, and with strong winds. The diverse climate of the country is owed to its unique narrow size. When it is winter in the northern hemisphere it is summer in Chile. And the summer sees mostly sunny days with hardly any rain.

Safety
Like many other popular travel destinations, snowbirds are advised to exercise caution as they travel to Chile as tourists are usually targets of petty thieves while exploring landscapes or architecture. Pickpocketing and bag snatching occurs in shops, restaurants, public transportation hubs, and other crowded places. Some areas like Providencia, The Las Condes are usually frequented by thieves.
Don't flaunt your cash, keep your valuables hidden safely and be observant of your surroundings.
Communication, internet, and cellphone in Chile
Chile's official language is Spanish. Many locals spice up their conversations with some slangs and vernacular. Most Signage, road signs are in Spanish, so some knowledge of Spanish will be helpful while snowbirds tour the country. However, you could come across people that also speak English.
Snowbirds are advised to buy a SIM card upon arriving in Chile. Communication is efficient here. There are over 10 network service providers you could choose from. With a local SIM card, you can enjoy cheaper call rates internationally and locally. They also provide data services. There are also public telephone booths in every city.
Wintersun Locations in Chile
Valparaiso: This is a beautiful port city with so many colorful homes like the poet Pablo Neruda's. Located close to the ocean, snowbirds can enjoy its sandy beaches. There are also museums, palaces, and gardens to explore.
San Pedro de Atacama: This town is located at a high altitude in the Atacama desert. Here, snowbirds can explore Salt pans, geysers, hot springs, volcanoes, and also enjoy great views.
Puerto Montt: Located in Chile's southern lake district, this port city provides access to the majestic Andes and the breathtaking Patagonian fjords. It has beautiful scenery, monuments, and other attractions.
Chiloé Island: Located in Southern Chile, snowbirds can get a tan, visit historic wooden churches that are world heritage sites, and see the Magellanic & Humboldt penguins on this island. There are also smaller islands around to explore, and you can visit some nature parks in the area.
Easter Island: Home to the famous massive Moai statutes and the Rano Kao Volcanoes, this remote Polynesian isle is littered with archaeological remains, and geographical marvels. There's also a beach you can bask in.
The Wine Valleys: The valleys around Santiago are used to produce some of the best wines from Chile. It is also a fine location to spend some time during the cold northern winter.
Hornitos: A more remote location, but with a more calm sea as due to a bump in the coastline it is protected from southern swells.
Zapallar: Here you will find maybe the most beautiful beach in Chile.
Things to see in Chile
The Mummies Of Chinchorro: One of the fascinating attractions in Chile, The mummies are the oldest in the world! They're close to 8000 years old, which makes them even older than the Egyptian mummies.
Moon Valley: Located in San Pedro de Atacama, moon valley is used by NASA to carry out expeditions and tests because the terrain at the valley is very similar to that of Mars.
The Moai: This is a world-famous tourist destination. The moai are monolithic human figures carved from stone by the Rapa Nui people. There are over a thousand of these statues. It is also a world heritage site.
El tatio: This high altitude field is home to over 80 geysers. Strolling through the field can feel like an open-air natural Sauna.
Caves: One of the world's largest cave systems is on Easter Island. snowbirds can explore its underground lava tunnels that give over 7000 meter (22967 feet)

of gallery.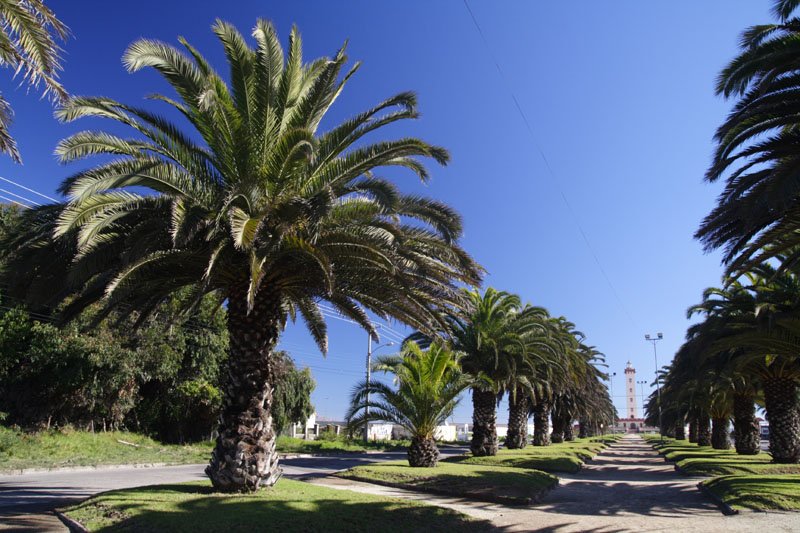 Activities in Chile in the fall, winter, or spring
Bird watching: Chile is a great destination for snowbirds that are birdwatching enthusiasts. There are many bird species you could see in the country like flamingos, penguins, and woodpeckers.
Landscape Photography: Chile's landscape is an endless panorama of wonderful views. Some of which you can't get elsewhere. From the world's driest desert to the glaciers of Antarctica and Patagonia.
Wine tours: Tour cellars, old vineyard manors to discover and experience how the experts make some of the finest wines in the world.
Visit World Heritage sites: Chile's territories include some cultural sites that are being preserved. Some of these sites are: The Churches at Chiloé, the Historic Quarter of Valparaiso, Humberstone and Santa Laura Saltpeter office, the mining town of Sewell, etc.
Stargazing: The world's clearest skies can be found in Chile. Thanks to nature, geography, climate, and positioning, the night time skies of some parts of Chile become a window to the universe. You can hunt for shooting stars, learn about constellations, planets, and watch the stars.
Fishing: Fishing is one of the most important activities in Belize and tourists can also have a go at it. There is an abundance of game fish and regardless of your fishing skills, you are almost guaranteed to make a catch.
Visit Robinson Crusoe Island: The fabled island exists! The Juan Fernandez Archipelago is a National Park in the central area that was declared a Biosphere Reserve by UNESCO.
Shopping + Restaurants
Chile offers a great variety of restaurants and shops that are mostly open all year round. You can enjoy original and traditional food. There are also international cuisines like Italian and Chinese available. Prices and quality of service depends on the kind of restaurant you go to or where it's located.
For shopping, snowbirds can enjoy a relatively cheaper experience. There are international brands available and also local markets that are open all year round, where you could buy souvenir items of different kinds and other things you need.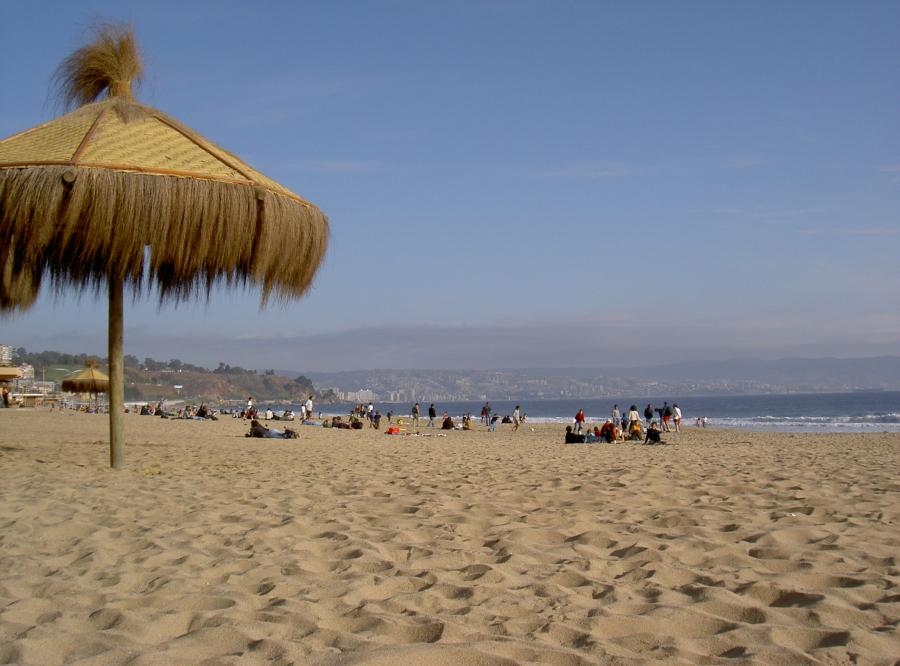 Transport
Snowbirds can arrive by air, sea or land. By air, you could arrive at the Comodoro Arturo Merino Benitez Airport in Santiago. There are six other international airports in other cities. These airports and other smaller airports also operate domestically.
Chile has many options for public transportation. Santiago has a very extensive metro system. It is safe, reliable, fast, and cheap. It has 136 stations.
Buses, or Micros, are very common. It is easier and cheaper. All the towns have bus stations where you can find schedules and information on fares. You can find buses that go within a town or to and fro other cities.
Taxis too are very easy to find, but be mindful of criminal elements looking to take advantage of unsuspecting tourists. Uber is also available almost everywhere. Car rentals are available once you're over 22 and have an international driver's license.
In terms of train service, there is one available between Santiago and Rancagua, and from Santiago to Talca.
Health
Healthcare services in Chile rank top in South America. According to WHO, the country is ranked 33rd out of 190 countries. Many doctors and dentists are educated abroad and speak English.
For medical insurance in Chile, you will need a Chilean ID number. Both the public and Private health systems can take care of most health issues you might have.
Accommodation
Living in Chile is relatively inexpensive. Tourist concentrated areas are usually busy and expensive. For snowbirds, staying in less busy towns is advisable in terms of cost and population. Most accommodations have basic amenities. Some places you stay might have amazing views or even a beach. Rent could range from $200 (approx. €190, £164, $273 CAD, $313 AUD) to as high as $1000 (approx. €952, £824, $1366 CAD, $1569 AUD).
Packing List
Weather: The fall, winter, and spring weather in Chile will normally be warm during the day and can be cold during the night. Of course in the fall and spring it will be warmer than in the winter. You have to pack accordingly.

Warm clothing: Even when you go to a warm location like Chile you should not forget to take some things with you for your trip back home. When you return you are adapted to the warmer weather and need something to protect you from your hometown temperatures.

Consider the Weather: Always look at the type of weather in Chile. Things like humidity, wind, and rain do not show up in the temperature graph but can have a great impact on your wardrobe. There are several sites with long term forecasts and climate information. Is there often a short afternoon downpour like in the tropics, you maybe need to take a strong umbrella and shoos that can cope with the rain. If there is often a lot of wind you might need a more wind-resistant coat.

Check the local Shopping options: Try to find information about the local shopping options near your location in Chile. Are there stores where you can buy all your daily supplies, or are some things difficult to get? For some more remote locations, the options can be limited. If a certain item is really important for you might need to take it with you.

Look at the Local Culture: The local culture in Chile can impact your wardrobe. If most activities are in more upscale locations you might take some more appropriate clothes with you. Or travelling if you travel to certain countries women need to cover themselves in certain areas.

Amenities: Know what's Included in your house or apartment. Is there a coffee maker, a toaster, a washer and dryer, an iron, what is in the kitchen, what kind of towels are there? Things that are there means you do not have to take them with you. A furnished apartment or house can mean something from a few pieces of furniture to a well-stocked place with all the things you have at home. But most of the time your rental will not be stocked.

Mix and match: Wear layers so you can use your wardrobe more efficiently. And do not worry about wearing something more often, probably only you will notice this.

Important for you: If there is something that is really important for you that you want to have present in your house or apartment, take it with you. This can be something like a special knife for the kitchen, or a small mirror that you use in the morning. You can also purchase it locally if it is not that expensive.

Pet supplies: If you take your pet with you don't forget to take supplies for a few days with you. And enough medication, vitamins, or other supplies if you can not purchase them in Chile locally.

Food: Don't take a lot of food with you. Only when there is something you really can not live without you, and it is not too heavy you could consider taking it with you.

Towels: Not all locations include bigger towels for the swimming pool or a visit to the beach. If you have to take them and don't have a lot of room you can buy some big thin towels.

Office supplies: Normally you will not find any office supplies in your house or apartment. If you think you will use them you could pack some supplies like a scissor, notepaper, envelopes, some pens, and more depending on your needs.

Limit yourself: Don't take too many shoes and jackets, you will not need them that often.

Best-fitting: Bring your favorite and best-fitting items that can multi-function

Washer: Do you have a washer and dryer onsite, you don't need to pack a lot of clothes
Clothing
Basics
Casual
Smart
Footwear
Toiletries
Beauty
Hygiene
Clothing
Basics
Casual
Outdoor
Footwear
Accessories
Toiletries
Medicine
Miscellaneous
Other
Toiletries
Beauty
Hygiene
Hair
Other
Medicine
Miscellaneous
Technology
Travel and Free time
Travel
Free time
Important
Documents
Money
Other locations close to this location:
Travelers' Map is loading...
If you see this after your page is loaded completely, leafletJS files are missing.
If you have any additions, or comments on the content on this page, please use our contact form to let us know.
Detailed weather during the year for Chile
What to do during the year in Chile