Spend your fall, winter, or spring in Ecuador: Is Ecuador a good snowbird location?
Ecuador is a beautiful holiday destination. It is a country located on South America's west coast.  Its lush vegetation and landscapes make it a paradise that combines the Amazon jungle, Andean highlands, and the Galápagos Islands which are rich in diverse wildlife.
The country's capital, Quito, sits at an elevation of 2850 meter (9351 feet) in the Andean foothills. It has been described as the best-preserved historic center in South America. Its Spanish-style colonial city center is still largely intact, and you could see 16th and 17th-century palaces,  and churches around the town. It is a culturally rich country whose roots and traditions can be seen and experienced.
Across the coastal areas of Ecuador, lies breathtaking views, sunny sandy beaches, and abundant fauna.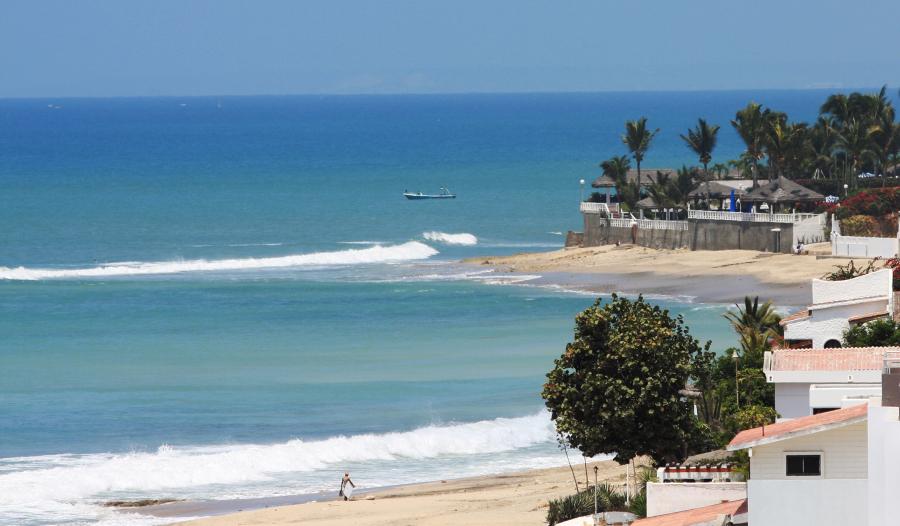 Why should people stay in Ecuador
Ecuador's location on the equator makes it one of the best spots for snowbirds to get away from the cold winter at home, to warmer weather. There are so many memorable and interesting places to visit, things to see and do in Ecuador. From majestic churches, heritage cities, biodiverse wildlife, splendid beaches, Ecuador surely offers countless options for an adventurous experience. The locals are friendly and welcoming people. Snowbirds will enjoy a culturally immersive time in this amazing country.
Climate
The climate in Ecuador is tropical and is relatively variable, though it is a small country and although the climate varies due to altitude, Ecuador has two main seasons; rainy season and dry season. It is typically warm in the western coastal lowlands of Ecuador with temperatures of 25°C (77°F) in the region, and at Quito, you will experience subtropical climate. Temperatures in Ecuador typically range from 45°F - 70°F (7°C - 21°C) through the year.

Safety
Ecuador is not a dangerous place for snowbirds, but it is also not entirely safe. Known tourist hotspots, restaurants, shops, and other places are usually targeted for theft and pickpocketing. Snowbirds should avoid getting into unmarked taxis. On the streets, female snowbirds should expect some catcalling when strolling through some areas. Violence also occurs on the streets. Snowbirds are advised to be vigilant at all times and avoid announcing that they are tourists, or flaunting their possessions or valuables in public.
Communication, internet, and cellphone in Ecuador
The official language spoken in Ecuador is Spanish, but a reasonable number of locals can communicate in English and some signs are in English too. They are known for being warm and polite. So it won't be too much of a hassle reading signs or asking for help or directions.
Making use of phones in Ecuador, you might be able to use your home network at extra charge, or you may have to purchase a new phone. There are three network service providers in Ecuador: Alegro, Claro, and Movistar. They all offer monthly plans and pre-paid services. Phones and SIM cards can be purchased at shops throughout the country and after purchase, all you have to do after that is recharge your phone to use the internet or make calls.
Wintersun Locations in Ecuador
Cuenca: For snowbirds on a budget, Cuenca is thought to be a great spot. It is a UNESCO world cultural heritage site. It is known to be Ecuador's cultural center. Snowbirds can enjoy visits to the orchestra, theatre, art galleries, and other fun activities.
Salinas: In the western part of Ecuador, snowbirds can enjoy the breathtaking coastline and awesome beaches of Salinas. There are wide clean and sandy beaches that are bordered by the Pacific Ocean. It is sometimes referred to as "Little Miami Beach". It offers cheaper accommodation than you will find at home, with modern amenities. It is a great getaway from long winters. It is two hours away from Guayaquil, which has an international airport.
Quito: Quito is Ecuador's capital city. It is constructed on the foundations of an ancient city. Across the city are 16th and 17th-century buildings like churches and other structures that blend in Indigenous architecture with European and Moorish styles. Its rich historical and cultural background is one of the reasons it is a UNESCO world cultural heritage site. An interesting fact about Quito is that it is home to the Mitad Del Mundo (Middle of the World Monument) because the country is located in the middle of the world. Its unique location allows bodies to weigh a little bit less in Quito than anywhere else.
Tonsupa: A popular beach location with many hotels and restaurants. The beach has many facilities. Lots of excursions like whale watching.
Galapágos Islands: Snowbirds can experience the biodiversity and wildlife found on the islands. It is one of the world's top destinations for wildlife observation. It is mostly an isolated terrain, meaning fewer crowds and an abundance of plant and animal species. In 1835, Charles Darwin visit and became inspired to coin his theory of evolution.
Playa Puerto Lopez: Sleepy fishing town in Machalilla National Park. Spectacular sights.
Ayangue Beach: Located in a small bay that makes it a perfect place for swimming. The place is laidback and the bay full of colorful fishing boats.
Montanita: Popular destination with a lively atmosphere and a thriving nightlife. Amazing beach.
Olon Beach: Popular destination for tourists with a nice beach. Close to Montanita, but with a more relaxed atmosphere.
Playa de San Lorenzo: Beutifull beach with many facilities, but can be crowded in the summer. lively atmosphere a busy nightlife.
Canoa Beach: A less developed town in Ecuador. Beautiful scenery, but do not expect a lot of facilities.
Things to see in Ecuador
Cotopaxi: This is an active stratovolcano in the Andes mountains of Ecuador. It is south of Quito. At 5897 meter (19348 feet)

in height, it is one of the world's highest volcanoes and the second-highest summit in Ecuador.

The Amazon forest: Snowbirds can find and go on tours to the Amazon Jungle for a couple hundred dollars. A great part of Ecuador is the Amazonian rainforest, so it will be an exciting experience to explore the habitat of over 1000 species like monkeys, tapirs, and Jaguars.
Monasterio de San Francisco: This is the oldest and largest church in Quito.
Middle of the World: Also known as Ciudad Mitad del Mundo, the Middle of the World is grounds that hold a monument to the equator, which highlights the exact location of the Equator. There is also a Museum in the area.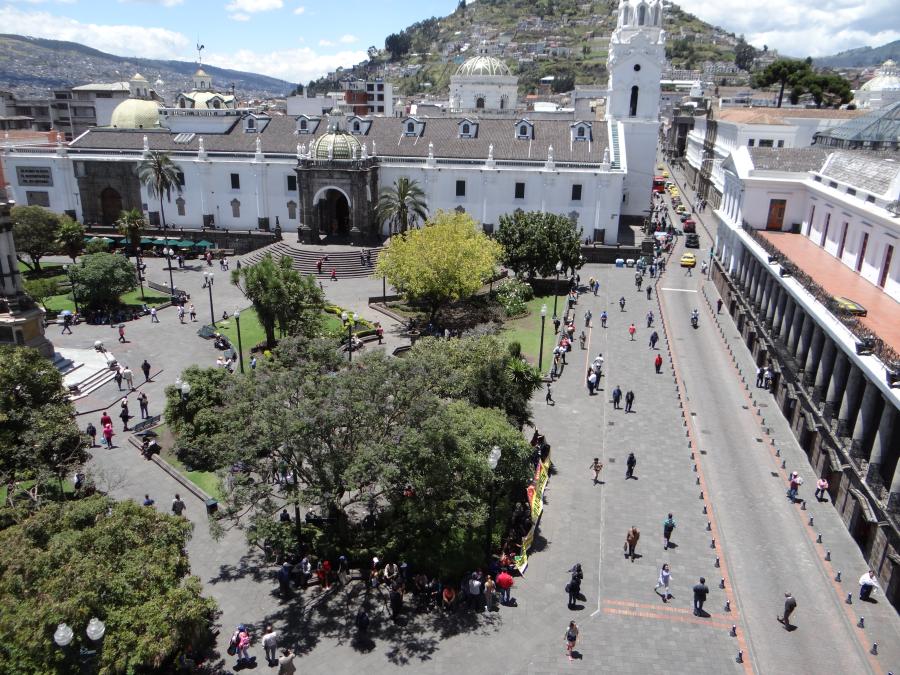 Activities in Ecuador in the fall, winter, or spring
Visit the closest place on Earth to the Sun: Snowbirds can pay a visit to the Chimborazo province, where the formidable Chimborazo volcano. It stands at 6268 meter (20565 feet)

tall. This giant is. the closet point from Earth to the Sun.

Stand at the Middle of the World: In Quito, snowbirds can pay a visit to Mitad del Mundo Monument which Mark's Ecuador's location as the middle of the world. The area features a park complex and a monument of the globe. Gravity is less effective in Quito, so your body will weigh less.
Whale Watching: In the warm waters of the Ecuadorian Pacific, snowbirds can experience sightings of humpback whales performing their yearly love ritual.
Boat trips and excursions: In pleasant weather, you can take boat trips or excursions across the ocean.
Explore local delicacies: Apart from its wildlife, biodiversity, and cultural heritage, Ecuador is also home to some tasty and delicious meals you won't be forgetting anytime soon.
Visit the Galapagos: Snowbirds can visit the breathtaking paradise that inspired Darwin's theory of Evolution.
Shopping + Restaurants
If you are a winter sun visitor, you will be visiting Ecuador during the summer. You can expect stores and restaurants to be open. Day to day shopping can be done in one of the various supermarkets.
You can enjoy delicious local meals at many restaurants in the country. Seafood lovers will also have a great time because seafood is abundant in the country. You can also shop for souvenirs like jewelry, art, and baskets at local markets and also visit some major stores around.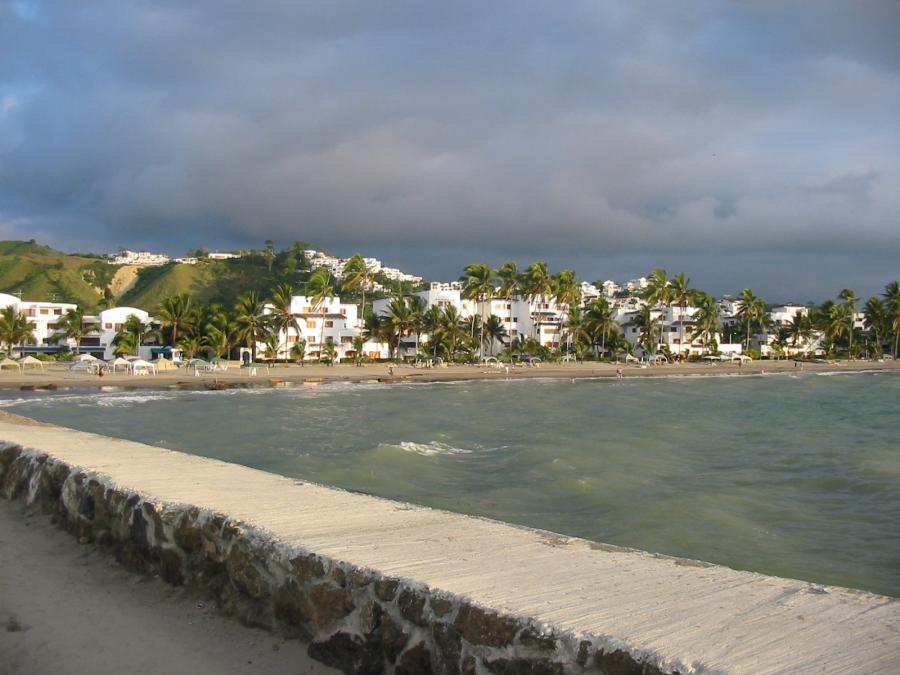 Transport
Ecuador is a relatively small country, the fourth smallest in South America, and it makes it easy to get around places. There are international airports in Quito and Guayaquil. Snowbirds can arrive at any of the airports. For domestic flights, there are airlines available that offer such services to almost every part of the country. A flight from Quito to Guayaquil costs approximately $70 (approx. €66, £57, $94 CAD, $109 AUD) each way.
Rail services in Ecuador are almost non-functional but snowbirds can enjoy certain sections open to tourists such as from Alausi to Nariz del Diablo.
Bus services are available to all parts of the country. In Quito, there's a modern "trolebus" system (rapid transit line) that is fast & cheap. International bus services are also available to Colombia and Peru, but these trips are not recommended. Taxis are everywhere in Ecuador and are cheap. But snowbirds should always look out for registered taxis. A safe and easy way to get a taxi is to have a restaurant or hotel call one for you or show you how to do it.
Snowbirds can also make use of Car rental services. Companies like Hertz and Avis are available and can be located at airports and other locations. Driver's license from some countries is valid for three months upon entry to Ecuador, after which you will have to get an international driver's license.
Health
There are private and public healthcare services available. Minor ailments can be taken care of at most clinics. However, for more serious cases, you may need a hospital. Many of the Government hospitals might not be as you will expect them to be, but they are still capable of helping you. Private hospitals are also available in Ecuador but might be more costly. The doctors and dentists here are well trained and speak Spanish, some of them also English. There are also several pharmacies open at all hours.
Accommodation
Living within the parts of Ecuador known as tourist hotspots can make the accommodation more expensive for snowbirds. In quiet towns or cities farther away from crowded areas, it's cheaper. Many houses come with necessary amenities and are in safe locations. Typically,  snowbirds can pay as much as $1000 (approx. €946, £819, $1349 CAD, $1559 AUD) or as low as $300 (approx. €284, £245, $404 CAD, $467 AUD) monthly as rent.
Packing List
Weather: The fall, winter, and spring weather in Ecuador will normally be warm during the day and warm during the night. Of course in the fall and spring it will be warmer than in the winter. You have to pack accordingly.

Warm clothing: Even when you go to a warm location like Ecuador you should not forget to take some things with you for your trip back home. When you return you are adapted to the warmer weather and need something to protect you from your hometown temperatures.

Consider the Weather: Always look at the type of weather in Ecuador. Things like humidity, wind, and rain do not show up in the temperature graph but can have a great impact on your wardrobe. There are several sites with long term forecasts and climate information. Is there often a short afternoon downpour like in the tropics, you maybe need to take a strong umbrella and shoos that can cope with the rain. If there is often a lot of wind you might need a more wind-resistant coat.

Check the local Shopping options: Try to find information about the local shopping options near your location in Ecuador. Are there stores where you can buy all your daily supplies, or are some things difficult to get? For some more remote locations, the options can be limited. If a certain item is really important for you might need to take it with you.

Look at the Local Culture: The local culture in Ecuador can impact your wardrobe. If most activities are in more upscale locations you might take some more appropriate clothes with you. Or travelling if you travel to certain countries women need to cover themselves in certain areas.

Amenities: Know what's Included in your house or apartment. Is there a coffee maker, a toaster, a washer and dryer, an iron, what is in the kitchen, what kind of towels are there? Things that are there means you do not have to take them with you. A furnished apartment or house can mean something from a few pieces of furniture to a well-stocked place with all the things you have at home. But most of the time your rental will not be stocked.

Mix and match: Wear layers so you can use your wardrobe more efficiently. And do not worry about wearing something more often, probably only you will notice this.

Important for you: If there is something that is really important for you that you want to have present in your house or apartment, take it with you. This can be something like a special knife for the kitchen, or a small mirror that you use in the morning. You can also purchase it locally if it is not that expensive.

Pet supplies: If you take your pet with you don't forget to take supplies for a few days with you. And enough medication, vitamins, or other supplies if you can not purchase them in Ecuador locally.

Food: Don't take a lot of food with you. Only when there is something you really can not live without you, and it is not too heavy you could consider taking it with you.

Towels: Not all locations include bigger towels for the swimming pool or a visit to the beach. If you have to take them and don't have a lot of room you can buy some big thin towels.

Office supplies: Normally you will not find any office supplies in your house or apartment. If you think you will use them you could pack some supplies like a scissor, notepaper, envelopes, some pens, and more depending on your needs.

Limit yourself: Don't take too many shoes and jackets, you will not need them that often.

Best-fitting: Bring your favorite and best-fitting items that can multi-function

Washer: Do you have a washer and dryer onsite, you don't need to pack a lot of clothes
Clothing
Basics
Casual
Smart
Footwear
Toiletries
Beauty
Hygiene
Clothing
Basics
Casual
Outdoor
Footwear
Accessories
Toiletries
Medicine
Miscellaneous
Other
Toiletries
Beauty
Hygiene
Hair
Other
Medicine
Miscellaneous
Technology
Travel and Free time
Travel
Free time
Important
Documents
Money
Other locations close to this location:
Travelers' Map is loading...
If you see this after your page is loaded completely, leafletJS files are missing.
If you have any additions, or comments on the content on this page, please use our contact form to let us know.
Detailed weather during the year for Ecuador
What to do during the year in Ecuador