Spend your fall, winter, or spring in Colombia: Is Colombia a good snowbird location?
Colombia is a country located in South America. It shares borders with the Caribbean Sea in the north, Panama in the northwest, Ecuador and Peru in the south, Venezuela in the east, Brazil in the southwest, and the Pacific Ocean at the west. It is the fourth largest country in South America with an area of 440,831 square miles. It is also the third-largest coffee beans producer. Its capital city is the District of Bogota.
Although Colombia's past is marred with conflict, drugs, and violence, all that had changed over the years. Snowbirds that decide to head out to Colombia can expect a culturally rich experience, beautiful beaches, wildlife, and other interesting attractions.
Colombia is ethnically & linguistically diverse. Amerindian civilization, forced labor from Africa, Spanish settlement, immigration from Europe, and the greater Middle East have contributed as strong influences to the country's rich multicultural heritage. The official language is Spanish. There are also 68 other indigenous languages.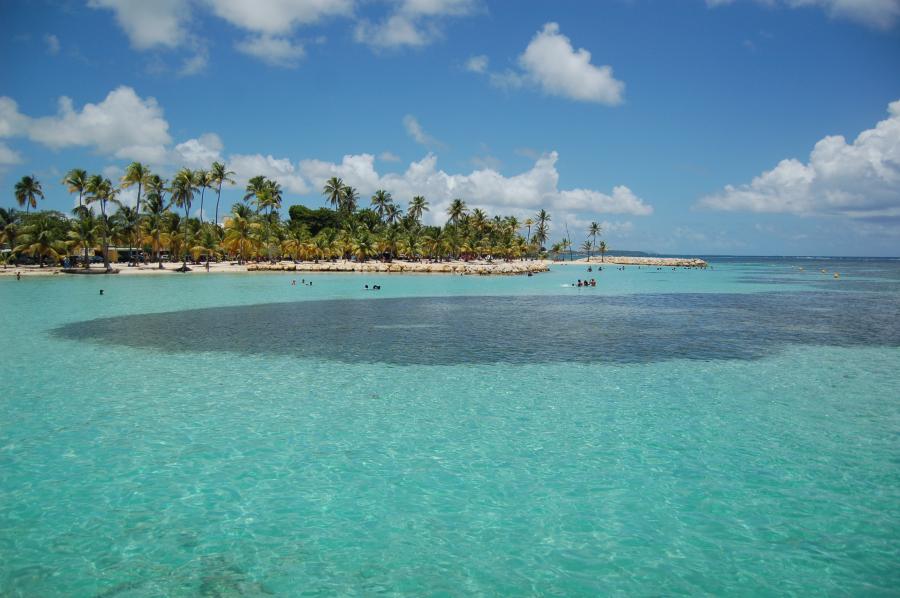 Why should people stay in Colombia
In Colombia, snowbirds have countless opportunities how to spend their holiday. There are gorgeous beaches, warm sunny weather, historic sites, beautiful landscapes, which make it the right choice for your holiday. There are abundant lush rainforests and jungles if you're interested in immersing yourself in nature. Colombia is also rich in historical and cultural heritage which translates to music, art, museums, colonial areas, and even an ancient lost city.
Colombians are friendly and welcoming people. The country, contrary to previous conceptions, is actually a great location for snowbirds.
Climate
Colombia's climate is tropical and Isothermal. This means that though it's a warm country, the weather varies slightly. It is close to the equator and within regions, the variations depend on altitude, temperature, humidity, winds, and rainfall.

Safety
Though Colombia has now become a safer country, there are still cases of violent crimes, robberies, and kidnappings. Snowbirds are advised to be aware of their surroundings and exercise caution. Avoid flaunting cash or other expensive items and keep your valuables safely. Snowbirds should avoid staying out alone late or walking through dark lonely streets.
Communication, internet, and cellphone in Colombia
Spanish is the official language of Colombia, but there are 68 other indigenous languages. English is also widely spoken and some restaurants have English menus.
For snowbirds, It is cheaper to buy a SIM card once you get to Colombia as it is a lot cheaper than choosing to roam your home SIM. SIM cards can be easily purchased at airports or other shops in the country.
Wintersun Locations in Colombia
Cartagena: This is one of the most popular Cities in Colombia. Cartagena is one of the best-preserved colonial destinations in South America. It has 13 km (8 Miles)

of centuries-old walls, a beautiful and colorful colonial architecture that makes you feel like you traveled back in time. There are also beaches and islands nearby that snowbirds can visit by boat

Medellin: This city boasts of lush eco-parks, libraries, community centers, and cable cars that link the settlements in the hills to the modern metro system in the valley. It is also alive with eateries, boutiques, and hotels.
Eje Cafetero: Also known as the Coffee Axis, this small town has a growing number of plantations that snowbirds can tour, enjoy coffee tastings, and also have pleasant farm stays. You can also have access to the Cocora valley, which is home to the world's tallest palm trees and also go on bicycle rides to explore the region.
Leticia: This is the capital of the Amazon basin. It is a small frontier that sits along the banks of the powerful Amazon river. For snowbirds looking to engage with the wild, it is a great location for ecotourism, and wildlife safaris too.
Pilon de Azucar: Located in on the La Guajira Peninsula you find one of the most spectacular beaches in Colombia.
Nuqui: Located in the Chocó department and on the Pacific coast the small town of Nuqui is not a mainstream location.
Baru: You have first to travel to Cartagena, and then go on a 45-minute boat ride to visit Baru. Located on a peninsula with beautiful beaches.
San Andres: Located on the Caribbean coast, the small island of San Andres is famous for some of the best snorkeling in Colombia.
Things to see in Colombia
The Lost City: Ciudad Perdida, is a lost ancient city hidden deep in the Sierra Nevada de Santa Marta Mountains. Built and occupied between the 8th and 14th centuries by Tayrona Indians, it was only rediscovered in the 1970s.
Hacienda Napoles: This lavish estate was built and owned by the infamous billionaire drug dealer, Pablo Escobar. The park has themed zones, hotels, a safari-style zoo, and a water park. Snowbirds can see signs of Escobar around the estate like his antique car collection, a small museum, ruins of his former mansion, and a Cessna plane perched atop the entry gate.
Wildlife: The Amazon forest is home to numerous wildlife species like birds, crocodiles, monkeys, and more. Its reach encompasses a great part of Columbia.
Gold Museum: Located in Bogota, the Gold Museum, or Museo del Oro, is one of the city's most famous museums. It houses over 55,000 priceless artifacts.
Activities in Colombia in the fall, winter, or spring
Bird watching: there are many species of birds that thrive in Colombia. Some just passing through on migration routes and others live in the area. Snowbirds can enjoy birdwatching in certain locations like Minca.
Whale Watching: The surrounding ocean and sea around Colombia, make it a good spot to watch the majestic creatures do their ritual. In Nuquí and Buenaventura, snowbirds can have the experience.
Beaches: Colombia has numerous beaches from the uncrowded beaches, the popular beaches to the pristine beaches. You can swim in the warm ocean, soak your feet in the sand, and also enjoy local seafood cuisines from seaside restaurants, or simply get a nice tan from sunbathing for hours.
Visit museums: Colombia has museums sprawled across the country. All packed with historical and cultural artifacts and precious items.
Shopping + Restaurants
In terms of shopping and dining, Colombia has you covered! Within the major towns, you can easily find major stores and international brands. In the markets and other smaller stores also, Snowbirds can shop to meet their needs at a cheaper rate than back home.
Restaurants in Colombia offer delicious tasty dishes, both local and international. There are restaurants you may have to make a reservation and there are some that offer take-away services. Some local cuisines you could try out are, Ajiaco, Bandeja paisa, aborrajado, Arroz atollado, etc.
Most shops and restaurants stay open year-round, except those that are solely servicing tourists.
Transport
You can arrive from your destination through direct or connecting flights to Cali, Medellin, or Cartagena.
In Colombia, transportation is efficient. The most widely used form of transport is by Bus. They are basically everywhere and reach most regions of Colombia. However, be cautious of the routes and stations you take because some are dangerous.
Taxis are also available everywhere in Colombia. They're also cheap and easy to find. A security tip is to be sure your taxi's license plates coincide with the city you're in.
Air travel is a cost-effective way to travel. Planning a trip ahead reduces the fare. With domestic flights, you can get to many cities faster, more comfortable, and safer. However, you have to arrive at the airport like two hours ahead of your flight time.
Nuqui and Providencia Island are some of the islands that are only accessible via boat. The plus about traveling by boat is the view and experience. Make sure to find legit boat shuttle services before you make reservations. Your hotel or trusted guide can help out.
There's no train service in the country.
Health
The healthcare system in Colombia offers easy access to high-quality services at low costs. According to a WHO rating, the system is much better than Canada's and the United States. It was ranked #22, while the other countries were ranked #30 and #37 respectively. So you really don't have anything to worry about.
There are many outstanding hospitals, dentists, pharmacies, and clinics all around  Colombia that can handle the minor issues, up to treatment for the more serious such as organ transplants or cancer treatment. There's also public healthcare insurance that snowbirds can have access to easily.
While many doctors and dentists have had training in the U.S and speak English, other staff will most likely not speak English, so it will be helpful to speak some Spanish yourself.
Accommodation
Accommodation in Colombia has different options depending on what you need. For example, snowbirds can live in Eco-resorts that are dedicated to nature reserves and farming. In major towns, most rentals have all of the basic amenities and could be quite pricey though.  However, cheaper accommodation in rural areas or cities far from city centers usually means a compromise of some sort in amenities. You should choose to stay in areas where security is functional and there's easy access to all the places you want to see and activities you want to do.
Packing List
Weather: The fall, winter, and spring weather in Colombia will normally be warm during the day and warm during the night. Of course in the fall and spring it will be warmer than in the winter. You have to pack accordingly.

Warm clothing: Even when you go to a warm location like Colombia you should not forget to take some things with you for your trip back home. When you return you are adapted to the warmer weather and need something to protect you from your hometown temperatures.

Consider the Weather: Always look at the type of weather in Colombia. Things like humidity, wind, and rain do not show up in the temperature graph but can have a great impact on your wardrobe. There are several sites with long term forecasts and climate information. Is there often a short afternoon downpour like in the tropics, you maybe need to take a strong umbrella and shoos that can cope with the rain. If there is often a lot of wind you might need a more wind-resistant coat.

Check the local Shopping options: Try to find information about the local shopping options near your location in Colombia. Are there stores where you can buy all your daily supplies, or are some things difficult to get? For some more remote locations, the options can be limited. If a certain item is really important for you might need to take it with you.

Look at the Local Culture: The local culture in Colombia can impact your wardrobe. If most activities are in more upscale locations you might take some more appropriate clothes with you. Or travelling if you travel to certain countries women need to cover themselves in certain areas.

Amenities: Know what's Included in your house or apartment. Is there a coffee maker, a toaster, a washer and dryer, an iron, what is in the kitchen, what kind of towels are there? Things that are there means you do not have to take them with you. A furnished apartment or house can mean something from a few pieces of furniture to a well-stocked place with all the things you have at home. But most of the time your rental will not be stocked.

Mix and match: Wear layers so you can use your wardrobe more efficiently. And do not worry about wearing something more often, probably only you will notice this.

Important for you: If there is something that is really important for you that you want to have present in your house or apartment, take it with you. This can be something like a special knife for the kitchen, or a small mirror that you use in the morning. You can also purchase it locally if it is not that expensive.

Pet supplies: If you take your pet with you don't forget to take supplies for a few days with you. And enough medication, vitamins, or other supplies if you can not purchase them in Colombia locally.

Food: Don't take a lot of food with you. Only when there is something you really can not live without you, and it is not too heavy you could consider taking it with you.

Towels: Not all locations include bigger towels for the swimming pool or a visit to the beach. If you have to take them and don't have a lot of room you can buy some big thin towels.

Office supplies: Normally you will not find any office supplies in your house or apartment. If you think you will use them you could pack some supplies like a scissor, notepaper, envelopes, some pens, and more depending on your needs.

Limit yourself: Don't take too many shoes and jackets, you will not need them that often.

Best-fitting: Bring your favorite and best-fitting items that can multi-function

Washer: Do you have a washer and dryer onsite, you don't need to pack a lot of clothes
Clothing
Basics
Casual
Smart
Footwear
Toiletries
Beauty
Hygiene
Clothing
Basics
Casual
Outdoor
Footwear
Accessories
Toiletries
Medicine
Miscellaneous
Other
Toiletries
Beauty
Hygiene
Hair
Other
Medicine
Miscellaneous
Technology
Travel and Free time
Travel
Free time
Important
Documents
Money
Other locations close to this location:
Travelers' Map is loading...
If you see this after your page is loaded completely, leafletJS files are missing.
If you have any additions, or comments on the content on this page, please use our contact form to let us know.
Detailed weather during the year for Colombia
What to do during the year in Colombia