Spend your fall, winter, or spring in South Africa: Is South Africa a good snowbird location?
Just as the name implies, South Africa is a stunning country located in the southernmost part of the African continent. The country covers 1.221.037 km (0.8 Miles) and is most unique in that it has three capital cities: Cape Town. Pretoria and Bloemfontein. South Africa has 10 distinct names in each of its native languages as well. Officially most South Africans speak English publicly and commercially but the multi-ethnic country also has 10 other official languages.
A good number of foreigners live in South Africa such as Indians, Asians, and Europeans. Another name for this diverse nation is the "Rainbow Nation", a reflection of its rich history, culture, and ethnicity. South Africa is also where some of the oldest human fossils were found in caves around the Gauteng province. This UNESCO heritage site is nicknamed the cradle of humankind. Archaeological finds also show that different species of hominins existed in parts of South Africa over 3 million years ago.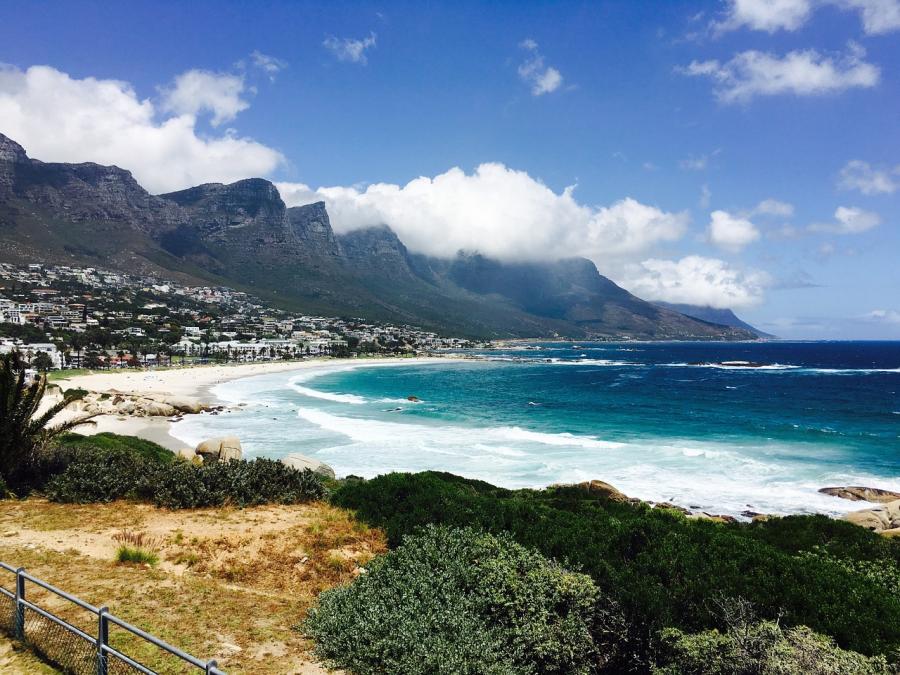 Why should people stay in South Africa
Winter in South Africa is one of the best times to visit as it coincides with the country's dry season. But also during the northern hemisphere winter, summer in South Africa it is a good time. Particularly near the coast. There are tons of activities to be enjoyed at this time of the year such as safaris and wine tastings at spectacular vineyards. Most of the people in South Africa speak English so snowbirds will have zero trouble with communication and healthcare is also decent. Wintertime in South Africa sees fewer visitors in the country so you won't have to jostle for activities with crowds of tourists. There are also a decent amount of apartments and places to stay in that are affordable and close to the majority of attractions and winter activities.
Climate
Winters in South Africa are not as cold as most countries in the West although it may get colder than usual. The sun goes down earlier so days are shorter. In the south-western part of the country, the climate is Mediterranean, subtropical in the northern region, and in the interior plateau has more of a land climate. There is a bit of rainfall during the winter months. During the South African summer months (November-March) the temperatures averages 25°C - °C (77°F - 32°F) and the average winter temperatures are around 17°C - °C (63°F - 32°F). This makes the weather perfect for snowbirds to explore the many parts of the country year-round.

Safety
South Africa has some high levels of crime, especially in more urban areas. Snowbirds are advised to b vigilant, discreet, and keep track of their valuable items like gadgets and credit cards and keep them safe at all times. Most violent crimes occur in areas where visitors do not frequent so you are unlikely to run into violent criminals during your stay in South Africa however remember to exercise caution, especially after dark.
Communication, internet, and cellphone in South Africa
With English as one of its major languages, most of the people you meet in south Africa will speak fluent English, especially in commercial spaces. Other major languages are spoken in the country also include Afrikaans and Xhosa. Signage is in English so you are less likely to get lost when moving around the country. Most tour guides and activities are conducted in English as well. Upon arrival in South Africa, snowbirds are advised to get a local sim to avoid high roaming charges with their home sims.
You can use your mobile phone without problems, but expect high cost due to the roaming charges. Local prepaid sim cards can be purchased in the international airports and registered there as well. Prices for sim cards in South Africa cost $0.28 (approx. €0.27, £0.23, $0.38 CAD, $0.44 AUD) and 1GB of data costs around snowbirds may prefer to purchase mobile data as Wi-Fi is often expensive and may not be available everywhere.
Wintersun Locations in South Africa
Rustenburg: Thanks to its proximity to Pilanesberg National Park park and Sun City, this town is perfect for people who want to explore a mining own with its fair share of affordable accommodation and lovely restaurants.
Grahamstown: Home to some fine old-style architectural houses and churches, this town is also a lively spot thanks to its vibrant art scene. The national arts festival is also hosted in Grahamstown, so there is no shortage of activities to engage in. There are also nature reserves which you can visit to get a glimpse of any or all of the big 5 wild animals.
Mossel bay: Snowbirds who want to spend some time on the beach, swim, stroll down the beach, and sunbathing can expect to thoroughly enjoy staying in this laidback town. There are also a lot of things to do and fun restaurants and shops.
The Garden District: One of the most beautiful areas of South Africa, along the southeast coast. It offers many nice towns, not as busy as the Cape town area.
Durban: A major city with around 200,000 people with great beaches.
Knynsa: Located in the Western Cape area and part of the Garden Route.
Stellenbach: East of Cape Town in the wine country. More cosmopolitan and wealthy area.
Sedgefield: Smaller town on South Africa's southeast coast. Popular for retirees.
Things to see in South Africa
Winelands: South Africa is fast becoming one of the leading producers of wine in the world and its cape Winelands are among the most beautiful to behold. The views are breath-taking and you can go on wine tours with wine tastings. You can also get a glimpse of the wine production process and enjoy a picnic afterward with some of the best wines and cheeses in the region. There are wines in a few regions but Stellenbosch and Franschhoek are among the top locations with rows of manicured vineyards.
Beaches: South Africa is famous for its pristine beaches, white sands, and stunning blue waters. You can relax by the beach after a long day or take a dip in the Indian ocean after sunbathing.
Garden Route: This winding road along with game reserves, lagoons, sandy beaches, forests, and seaside villages is one of the top things to see when one visits South Africa. This route is also along with some other south African attractions like elephant parks and nature reserves. Along the way, one can also find the birds of Eden Park within the largest free-flying aviaries in the world.
Kruger national park: One of South Africa's most famous attractions is the Kruger national park which is home to numerous ecosystems with all kinds of wildlife. This game reserve has everything from dry riverbeds to thickets and forests. Snowbirds will have the chance to spot crocodiles and hippos or any other of the big 5 wild animals. Another highlight of the park is a visit to iron age ruins in the Masorini villages.
Museums: There are tons of museums in South Africa dedicated to showcasing South Africa's rich history and culture. The apartheid museum in Johannesburg, Iziko slave lodge, war museums, and Kruger museum are just a few worth mentioning.
Activities in South Africa
Whale watching: Lovers of nature can get a glimpse of southern right whales when they come to birth their young. Whales can be observed from the clifftops with telescopes and sitting areas or from boats. Hermanus's aquamarine water in Walker Bay is a choice location for whale watching surrounded by stunning mountains.
Birdwatching: South Africa is home to one of the largest aviaries in the world and snowbirds can engage in birdwatching adventures. There are countless colorful and exotic birds to be seen at "Eden Park".
Safaris: Thanks to South Africa's pleasant weather, safaris are functional during the winter months and snowbirds can see African wildlife as they ride through game reserves observing animals in their natural habitat.
Swimming with penguins: Unlike their cousins in the artic, the African penguin is capable of surviving in less than icy climates. Snowbirds can have fun observing and swimming with these flightless birds at Boulder Beach in Cape Town.
Shopping + Restaurants
South Africa has many malls, boutiques, and a vibrant shopping scene. Snowbirds wintering in South Africa will have no shortage of shops to visit. Restaurants are also open during the South African summer. Most restaurants serve a combination of intercontinental and local cuisine. Thanks to the many cultural influences on the rainbow nation, South African spins on some of the local meals of migrant nations like Asian cuisine are also something your taste buds will be eager to try.
Transport
South Africa has standard international airports in its major regions and you could either land in Cape Town, Durban or Johannesburg depending on what region you intend to visit. The airports in these cities have ranked among the best in the world in the last few years. Traveling from one region to another in the country by plane is quite common as there are domestic flights to each region.
South Africa has traditional commuter trains with an extensive network however they tend to never be on time but they provide a magnificent view of the scenery. The high speed rail systems between major cities like Pretoria and Johannesburg to O.R Tambo airport does not have as many routes but they are usually on time, clean and safe. Train tickets start.
There is also a two bus rapid (BRT) bus network that most commuters use to get around the cities. They can be unreliable and do not have many routes. Shuttle buses from the airport into the city cost around $2.8 (approx. €2.67, £2.32, $3.84 CAD, $4.44 AUD).
Rental cars are the route most visitors take as the road networks in South Africa are decent and most rental cars are inexpensive to hire. In addition to rental companies, arrangements can also be made with local companies for car rentals. A mini costs about $7 (approx. €6, £5, $9 CAD, $11 AUD) and a standards SUV costs around $39 (approx. €37, £32, $53 CAD, $61 AUD) per day.
Not all taxis in south Africa use meters and to use a taxi, you would need to call ahead and book a trip as opposed to flagging one down on the street like most people are used to. While booking a trip, snowbirds are advised to agree on a price for the trip before allowing the taxi to come to you. Taxi fares begin at $2.8 (approx. €2.67, £2.32, $3.84 CAD, $4.44 AUD) for short rides.
Health
South Arica has the most reputable healthcare in Africa with a lot of very high-quality private hospitals on par with most western countries. The public health sector is heavily subsidized by the government for locals. Snowbirds with comprehensive travel insurance can get great treatment at any of the fully equipped hospitals in South Africa. Most of its doctors are well trained and speak fluent English in both private and public hospitals.
Accommodation
Snowbirds can find well equipped, furnished apartments and sublets to rent during their stay in South Africa quite easily. A quick internet search will produce local listings you can use or you may wish to visit the apartment in person before committing to long-stay rentals. Prices for most rentals vary and can be renegotiated depending on what region you are in and the amenities the house comes with. Generally, prices start from $344 (approx. €328, £284, $471 CAD, $545 AUD) for a 1 bedroom and a 3 bedroom costs around $799 (approx. €762, £661, $1096 CAD, $1267 AUD)
Packing List
Weather: The fall, winter, and spring weather in South Africa will normally be warm during the day, but can be chilly during the night. Of course in the fall and spring it will be warmer than in the winter. You have to pack accordingly.

Warm clothing: Even when you go to a warm location like South Africa you should not forget to take some things with you for your trip back home. When you return you are adapted to the warmer weather and need something to protect you from your hometown temperatures.

Consider the Weather: Always look at the type of weather in South Africa. Things like humidity, wind, and rain do not show up in the temperature graph but can have a great impact on your wardrobe. There are several sites with long term forecasts and climate information. Is there often a short afternoon downpour like in the tropics, you maybe need to take a strong umbrella and shoos that can cope with the rain. If there is often a lot of wind you might need a more wind-resistant coat.

Check the local Shopping options: Try to find information about the local shopping options near your location in South Africa. Are there stores where you can buy all your daily supplies, or are some things difficult to get? For some more remote locations, the options can be limited. If a certain item is really important for you might need to take it with you.

Look at the Local Culture: The local culture in South Africa can impact your wardrobe. If most activities are in more upscale locations you might take some more appropriate clothes with you. Or travelling if you travel to certain countries women need to cover themselves in certain areas.

Amenities: Know what's Included in your house or apartment. Is there a coffee maker, a toaster, a washer and dryer, an iron, what is in the kitchen, what kind of towels are there? Things that are there means you do not have to take them with you. A furnished apartment or house can mean something from a few pieces of furniture to a well-stocked place with all the things you have at home. But most of the time your rental will not be stocked.

Mix and match: Wear layers so you can use your wardrobe more efficiently. And do not worry about wearing something more often, probably only you will notice this.

Important for you: If there is something that is really important for you that you want to have present in your house or apartment, take it with you. This can be something like a special knife for the kitchen, or a small mirror that you use in the morning. You can also purchase it locally if it is not that expensive.

Pet supplies: If you take your pet with you don't forget to take supplies for a few days with you. And enough medication, vitamins, or other supplies if you can not purchase them in South Africa locally.

Food: Don't take a lot of food with you. Only when there is something you really can not live without you, and it is not too heavy you could consider taking it with you.

Towels: Not all locations include bigger towels for the swimming pool or a visit to the beach. If you have to take them and don't have a lot of room you can buy some big thin towels.

Office supplies: Normally you will not find any office supplies in your house or apartment. If you think you will use them you could pack some supplies like a scissor, notepaper, envelopes, some pens, and more depending on your needs.

Limit yourself: Don't take too many shoes and jackets, you will not need them that often.

Best-fitting: Bring your favorite and best-fitting items that can multi-function

Washer: Do you have a washer and dryer onsite, you don't need to pack a lot of clothes
Clothing
Basics
Casual
Smart
Footwear
Toiletries
Beauty
Hygiene
Clothing
Basics
Casual
Outdoor
Footwear
Accessories
Toiletries
Medicine
Miscellaneous
Other
Toiletries
Beauty
Hygiene
Hair
Other
Medicine
Miscellaneous
Technology
Travel and Free time
Travel
Free time
Important
Documents
Money
Other locations close to this location:
Travelers' Map is loading...
If you see this after your page is loaded completely, leafletJS files are missing.
If you have any additions, or comments on the content on this page, please use our contact form to let us know.
Detailed weather during the year for South Africa
What to do during the year in South Africa