Spend your fall, winter, or spring in the Middle East: Is the Middle East a good snowbird location?
The Middle East is a region that comprises more than one country and continent. It generally includes Western Asia, Egypt, Turkey, Iran, Dubai, and other countries within the area. Although the region has had periods of political and social unrest in the past, it is a region that offers one of the most diverse tourism experiences in the world. History is deeply woven into the culture & lifestyle of the Middle East.
The most common languages spoken in the region include Arabic, Persian, Turkish, Berber, and Kurdish. However, English is spoken by a reasonable number of the population, but mostly by other tourists, or immigrants from other countries. Interestingly, it is in the Middle East that the first cities were built and people learned to write.
But for most Wintersun lovers, not all those locations are suited equally, because of factors like the winter weather, and safety concerns. We will focus this blog post more on the more popular countries like Oman, and the United Arab Emirates (Abu Dhabi, Dubai). Some locations like Egypt and Turkey will be discussed in a separate blog post.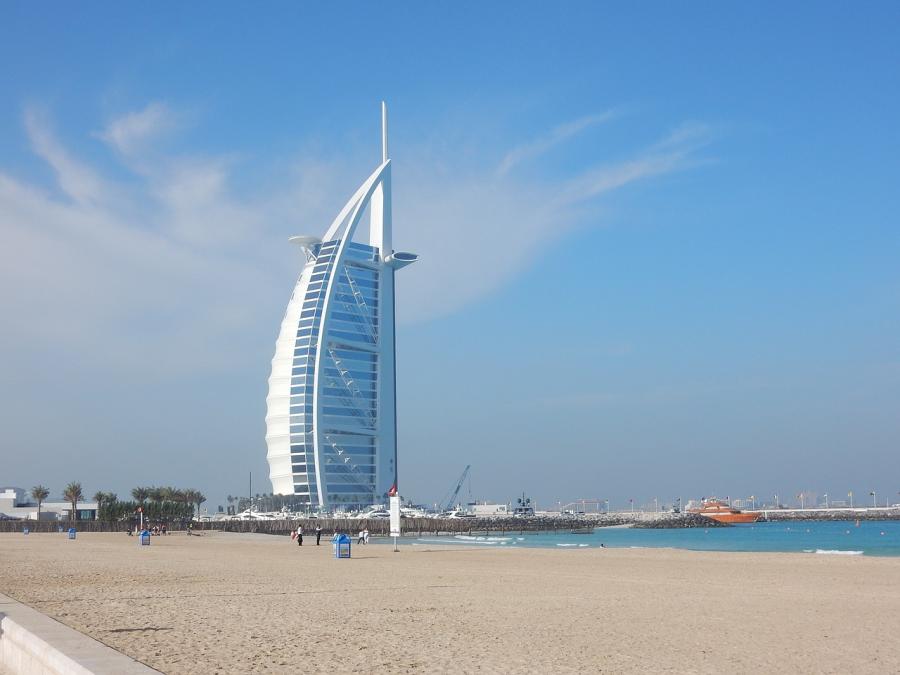 Why should people stay in the Middle East during the fall, winter, or spring?
The Middle East boasts of a high level of hospitality. Locals can strike up a conversation with you randomly, or even invite you into their homes for a kettle of sweet tea, or a local meal. Contrary to many people's ideas of the Middle East, these spontaneous acts of hospitality will disarm you and change your opinion of the region and its people.
The cities in the Middle East are some of the oldest inhabited cities on earth. A walk through the streets of Jerusalem, Cairo, Istanbul, or Beirut will feel like a stroll through time and history. Every town has a tale to tell. From charming Bazaars and coffee shops, the Middle East is an embodiment of mystery and story-like magic.
The Mighty rivers (the Nile & Euphrates), magnificent deserts (the Sahara, the Empty Quarter, and peerless Wadi Rum), and beautiful green landscapes are some of the main attractions of the Middle East.
The Middle East is a mix of historical sites and culture. You can either gaze at the magnificent Pyramids of Giza or experience the captivating Sufi dance. It is also not difficult to get around countries in the region or to find suitable accommodation.
Climate
The Middle East has a fairly consistent Climate throughout the region and has only two seasons; Winter & Summer. As it is a large region the weather can differ a lot. The summer is usually very hot and dry. The winter weather will differ even more depending on the location and can range from perfect sunny days with a nice temperature to cold and rainy. Also, desserts can be hot during the day and really cold during the night. Living close to a desert also can see occasional sandstorms in some areas.

Safety
Some countries in the Middle East have suffered from political unrest and terrorist activities. However, some countries are very safe like Oman and the United Arab Emirates. If you plan to visit other areas it is good to understand the security situation of the countries in the region you will like to visit, before making your trip.
Communication, internet, and cellphone in the Middle East
Arabic and other Middle Eastern Languages are widely spoken, but English too is common with a reasonable number of the population. Especially those that have business with tourists. Basic understanding of Arabic, or having someone that can interpret will go a long way to easing the challenges that might come with communication.
Wintersun Locations in The Middle East
A short selection of some Middle East Wintersun locations:
Muscat, Oman: You will find luxury resorts, white beaches, and hot sunny winter weather. You can camp out in the Wahiba Sands desert, and walk along trails in wadis (valleys). If you are there in the autumn you have the chance to see turtles laying and hatching their eggs on one of the beaches.
Salalah, Oman: One of the most beautiful coastal cities in Oman, located in the south of the country. Good winter weather and plenty of things to see and do.
Aqaba, Jordan: The only Jordan beach resort at the Red Sea, and close to one of the wonders in the world, Petra.
Dubai, United Arab Emirates: Too hot in the summer, but perfect in the winter. You can swim and visit the snow in Ski Dubai on the same day. Huge selection of restaurants and shops.
Abu Dhabi, United Arab Emirates: Similar to Dubai too hot in the summer, but with perfect sunny winter days. Abu Dhabi is more family orientated with things to do for all ages. Nice beaches, and lots of shops and restaurants.
Fujairah, United Arab Emirates: Not as well known as Dubai and Abu Dhabi the only beach resort on the East Coast is a popular location to enjoy perfect winter beach weather.
Manama, Bahrain: The capital of Bahrain can be extremely hot in the summer, but very nice in the winter. Manama is not a beach destination, but has many things to do and see, and has been designated as the Capital of Arab Culture. Women do not need to have their heads covered.
Things to see in the Middle East
For Snowbirds, there are almost limitless options of things to see and do while in the area, depending on your interest, budget, or time to spare. Here are some examples:
The Burj Khalifa (Dubai): This is the tallest structure and building in the world. It is a 160-story building. It has been a major tourist attraction to Dubai. Tourists can get to the very top of the building and gaze down at the growing city of Dubai from an observation deck.
Hagia Sophia Museum: Located in Istanbul, Turkey, the Hagia Sophia museum was once a Greek Orthodox cathedral, later a mosque during the Ottoman empire, and now serves as a museum.
The Blue Mosque: The Blue Mosque, also known as the Sultan Ahmed Mosque is a functioning mosque that attracts lots of tourists each year that come to see the hand-painted blue tiles that adorn the interior of the mosque and see the mosque bathed in blue by lights in the night.
Giza Necropolis: The Giza necropolis is the site in Egypt of the great pyramids like the Great pyramids of Giza, the pyramid of Khafre, the Pyramid of Menkaure, other pyramid complexes, and the Great Sphinx of Giza. The area is approximately 9 km (6 Miles) west of the Nile River and about 13 km (8 Miles)

southwest of the city center of Cairo.

The Grand Bazaar: Located in Istanbul, The Grand Bazaar is one of the oldest and largest covered markets in the world. Hundreds of thousands of visitors visit the over 4,000 shops daily.
Petra: Petra is a historical and archaeological rock-cut city in a deep valley in Southern Jordan.
The Dead Sea: The Dead Sea is a Salt lake that shares borders with Jordan to the East and Israel & the West Bank to the west. It is one of the saltiest bodies of water in the world, making swimming in the sea similar to floating. It is a major attraction for tourists all year round.
Topkapi Palace Museum: This is a historical museum in Istanbul, Turkey.
Valley of the Kings: Located in Egypt, the valley of the kings is the site of many Pharaohs' tombs and burial grounds.
Pamukkale: This is a very beautiful clear thermal spa terraces and Hierapolis ruins in Turkey.
The Sheikh Zayad Grand mosque: this is an iconic landmark with 82 white domes, elaborately decorated artworks on the walls and floors. It is the largest mosque in Dubai.
Ferrari World Abu Dhabi: For car enthusiasts, this is a motorsport-themed entertainment complex in Abu Dhabi, Dubai.
Luxor Temple: This is the site of what remains of an ancient place of worship in Egypt.
Jerusalem, the Western Wall. Snowbirds can visit the iconic ancient sacred site of Jewish prayer, where people pray or write their prayers in a paper and place it in the cracks of the wall'.
Church of the Holy Sepulcher.
Dome of the Rock: An iconic Islamic Shrine white a huge golden dome.
Mount of Olives.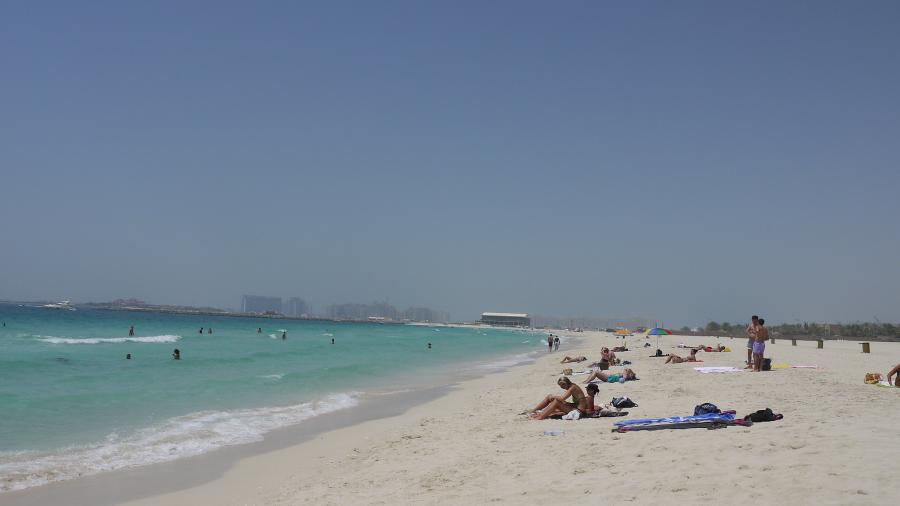 Activities in the Middle East in the fall, winter, or spring
Whichever country you decide on visiting in the Middle East, there are so many activities you could engage in during your stay, but here are some suggestions:
Visit some of the most beautiful rich museums in the world.
Swimming in the Dead Sea
Tours to ancient archeological sites.
Ship & Ferry cruises.
Fishing
Food tastings: Get to experience some of the favorite local dishes.
Cultural experiences like watching Sufi dancers.
Shopping + Restaurants. Are they open in the fall, winter, or spring?
Many shops within the region stay open throughout the year, but tourist shops close when there is a low flow of tourists in the area. However here are some suggestions:
The Abu Dhabi Mall: home to some globally recognized brands.
The Great Bazaar: An ancient thriving market scene in Istanbul with lots to offer from shopping to dining.
Dubai Gold Souk: This is a beautiful market to shop for gold jewelry in elaborate designs and sizes.
Khan el- Khalili: A souvenirs & Crafts market in Egypt.
Aziz Saffron: This is an old school complex of shops and stalls that has so much you could buy, from fabrics to food.
İstiklal Caddesi: Located in Turkey, there are many shops and cafes at this spot you could choose from.
Snowbirds could try some of the local favorite meals such as Fattoush, Manakish, Tabbouleh, Shawarma, Hummus, Falafel, Kibbeh, Pita, Baklava, Dolma, Tea, and Dates.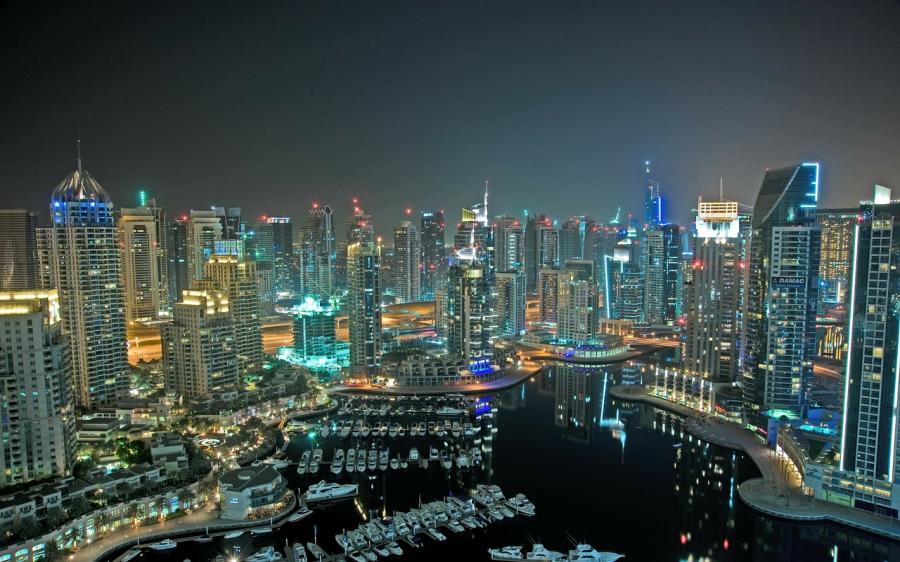 Transport
In terms of Air transportation, International and domestic flights are always available and also easy to book. You can check Kayak for more information on booking and prices. Major airlines like Emirates operate within the area.
On average, the cost of transportation in the Middle East is fairly cheaper than many snowbirds are used to back home.
Most Snowbirds will arrive in the Middle East by Air, but by Sea is also possible. Once you've arrived, getting a taxi to your destination is easy, but make sure you do not get into unmarked cars and also ensure you ask the driver if he can speak English.
Car rentals are not a solid trend in transportation in the Middle East yet, but there are some local companies like Hertz or EasyCar.com that offer similar services, so you could check them out to see if they are available at your destination.
The rail network in the Middle East has been vital for traveling around and over the years, the network has expanded and improved, so it is a good choice if you are interested in traveling by train.
It is also possible to travel through ferries, ships, and boats while enjoying scenic views.
Health
Many countries in the Middle East like Dubai, can boast of excellent healthcare systems. Many of the doctors in the area are very well trained, and though they might be speaking Arabic, some doctors speak English. The public health sector in some countries might be slow in some countries. Those that will opt for private health care services will pay more money than the public services charge.
Dentists are available in all locations without problems.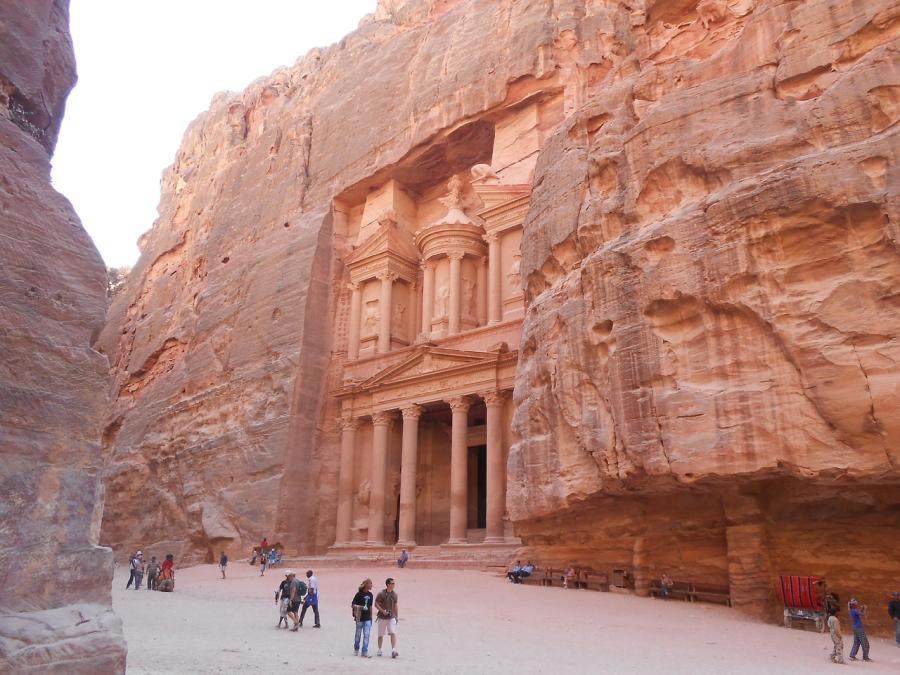 Accommodation
There are many options for accommodations in the middle east. The price can differ a lot depending on the:
Location: The location would like to stay. Dubai will be more expensive than some other locations.
Area: The area in the city you would like to stay. Staying on the Palm Jumeirah in Dubai will be much more expensive than a location further inland.
Time of the year: Visiting during the Christmas, or other religious periods (Islam) can be more expensive
Property size and amenities: The size of the house/apartment and the amenities, like having your own private pool can be a big price differentiator.
Packing List
Weather: The fall, winter, and spring weather in Middle East will normally be warm during the day, but can be chilly during the night. Of course in the fall and spring it will be warmer than in the winter. You have to pack accordingly.

Warm clothing: Even when you go to a warm location like Middle East you should not forget to take some things with you for your trip back home. When you return you are adapted to the warmer weather and need something to protect you from your hometown temperatures.

Consider the Weather: Always look at the type of weather in Middle East. Things like humidity, wind, and rain do not show up in the temperature graph but can have a great impact on your wardrobe. There are several sites with long term forecasts and climate information. Is there often a short afternoon downpour like in the tropics, you maybe need to take a strong umbrella and shoos that can cope with the rain. If there is often a lot of wind you might need a more wind-resistant coat.

Check the local Shopping options: Try to find information about the local shopping options near your location in Middle East. Are there stores where you can buy all your daily supplies, or are some things difficult to get? For some more remote locations, the options can be limited. If a certain item is really important for you might need to take it with you.

Look at the Local Culture: The local culture in Middle East can impact your wardrobe. If most activities are in more upscale locations you might take some more appropriate clothes with you. Or travelling if you travel to certain countries women need to cover themselves in certain areas.

Amenities: Know what's Included in your house or apartment. Is there a coffee maker, a toaster, a washer and dryer, an iron, what is in the kitchen, what kind of towels are there? Things that are there means you do not have to take them with you. A furnished apartment or house can mean something from a few pieces of furniture to a well-stocked place with all the things you have at home. But most of the time your rental will not be stocked.

Mix and match: Wear layers so you can use your wardrobe more efficiently. And do not worry about wearing something more often, probably only you will notice this.

Important for you: If there is something that is really important for you that you want to have present in your house or apartment, take it with you. This can be something like a special knife for the kitchen, or a small mirror that you use in the morning. You can also purchase it locally if it is not that expensive.

Pet supplies: If you take your pet with you don't forget to take supplies for a few days with you. And enough medication, vitamins, or other supplies if you can not purchase them in Middle East locally.

Food: Don't take a lot of food with you. Only when there is something you really can not live without you, and it is not too heavy you could consider taking it with you.

Towels: Not all locations include bigger towels for the swimming pool or a visit to the beach. If you have to take them and don't have a lot of room you can buy some big thin towels.

Office supplies: Normally you will not find any office supplies in your house or apartment. If you think you will use them you could pack some supplies like a scissor, notepaper, envelopes, some pens, and more depending on your needs.

Limit yourself: Don't take too many shoes and jackets, you will not need them that often.

Best-fitting: Bring your favorite and best-fitting items that can multi-function

Washer: Do you have a washer and dryer onsite, you don't need to pack a lot of clothes
Clothing
Basics
Casual
Smart
Footwear
Toiletries
Beauty
Hygiene
Clothing
Basics
Casual
Outdoor
Footwear
Accessories
Toiletries
Medicine
Miscellaneous
Other
Toiletries
Beauty
Hygiene
Hair
Other
Medicine
Miscellaneous
Technology
Travel and Free time
Travel
Free time
Important
Documents
Money
Other locations close to this location:
Travelers' Map is loading...
If you see this after your page is loaded completely, leafletJS files are missing.
If you have any additions, or comments on the content on this page, please use our contact form to let us know.
Detailed weather during the year for the Middle East
What to do during the year in the Middle East