Spend your fall, winter, or spring in Cape Verde: Is Cape Verde a good snowbird location?
Cape Verde, also known as Cabo Verde, a tiny archipelago of scenic islands is located in the central Atlantic Ocean. It is made up of 10 volcanic islands belonging to the Micronesia ecoregion along with the Canary Islands, the Savage Isles, and the Azores. The official language spoken in Cape Verde is Portuguese as up until the 15th century, most of the archipelago was uninhabited until the Portuguese explorers discovered it. The majority of the locals also speak Cape Verdean Creole. 
Cape Verde was a shipping route for transatlantic trade from the 17th century where several merchants, pirates, and trade ships would dock, resupply their ships and trade their wares before moving on to other destinations. Cape Verde was also the first European settlement in the tropics. One of the most fascinating things about this wonderful archipelago is how diverse and unique each island is which is definitely a treat snowbirds will enjoy.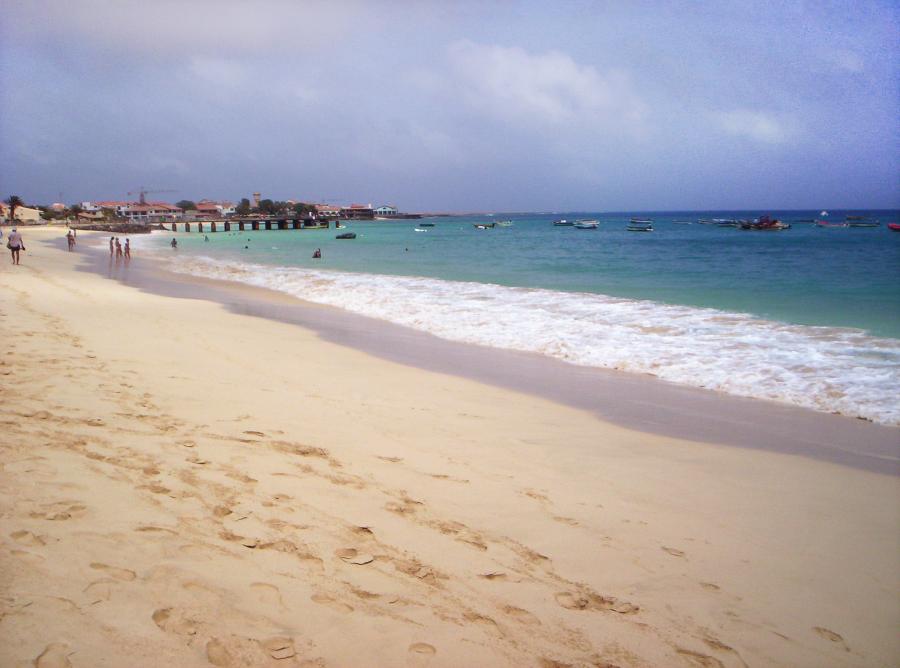 Why should people stay in Cape Verde
Cape Verde in the winter is a dream for many snowbirds as the weather remains warm and inviting year-round. There are tons of activities to suit different tastes in each of its 10 islands. From warm sandy beaches with stunning views of the Atlantic Ocean to shops and local markets selling intricately crafted wares, there is no shortage of things to see. Cape Verde is still a young tourist destination so you will find that it is not crowded especially during the winter, and you can simply relax and enjoy the wonders of this country without a bustling crowd. Prices for most activities are reasonably priced including food and drink and the people are warm and friendly.
Climate
The climate in Cape Verde is pretty warm year-round although it is much milder than temperatures on Africa's mainland and doesn't change much during the winter. Temperatures remain mild and pleasant which will perfectly complement the activities you wish to partake in. it's great for sunbathing and swimming in the ocean or a leisurely stroll around the cobbled streets of the city. Temperatures range from 20°C - 25°C (68°F - 77°F) in the winter with no rainfall, however, but it can get chilly at night time and drop to 15°C - °C (59°F - 32°F). Each island also has differing temperatures so snowbirds are advised to look up the weather on each island before paying a visit.

Safety
Cape Verde is a peaceful and safe place for most tourists although there are infrequent incidences of theft. Snowbirds are advised to keep their valuables and other belongings safe to avoid losing them to pickpockets and purse-snatchers. Avoid flashing lots of cash in public and report crimes to the local police if you are ever attacked.
Communication, internet, and cellphone in Cape Verde
Most locals in Cape Verde speak Portuguese as it is the official language. The second language of the people in Cape Verdean is creole with a few others speaking English, French, and Italian thanks to education, movies, and the growing tourism industry of the country. Traveling with a Portuguese phrasebook, or google translate can help to understand signs and partake in everyday conversations. But even with only English expect to have no real problems.
The Internet will be available at most resorts, and there are internet cafes. You can use your mobile phone, but the roaming cost can get really high. So it is advised to purchase a local sim card, which you can easily get from the airports. The registration is fast and cheap and most clerks speak English. 1GB of internet costs around $5 (approx. €4, £4, $6 CAD, $7 AUD) sim cards start from $1 (approx. €0.95, £0.82, $1.37 CAD, $1.57 AUD)
Wintersun Locations in Cape Verde
Sal and Boa Vista: These islands offer you the opportunity to lounge all day at the beach with lots of shops where snowbirds can spend hours satisfying their retail cravings. The dazzling blue waters and golden sand call to most visitors and the temperatures remain warm all year.
Sao Vicente and Mindelo are also great locations to stay in if you are looking to immerse yourself in Cape Verdean culture. Snowbirds who wish to experience what life is like for locals and live like the average person will have the best time staying here.
Santiago is a great place to visit to get a feel of what colonial life was like when the Portuguese still occupied Cape Verde. It is also the largest island in the archipelago and is where the country's capital is located. There are also lots of modern shops, restaurants, and cafes. To get a glimpse into Cape Verdes' slave trade past, visit the nearby city of Cidade Velha.
Things to see in Cape Verde
There are a number of things to see while in Cape Verde. Some of which include:
Volcanoes: Although they haven't been active in recent times, there are scenic views of once erupting volcanoes and interesting craters to be seen on some of the islands of Cape Verde.
Loggerhead turtles: These beautiful sea creatures come to nest and lay their eggs in Cape Verdes sandy beaches. You have a higher chance of seeing the turtles at night and local companies provide guided tours for nature lovers who wish to see the third most important site for loggerhead turtles.
Salt mines: In years past, salt was a major export for Cape Verde. The salt mines of Pedra de Lume are surrounded by the most beautiful backdrop. You can even spend some time soaking yourself and floating in the salt ponds that are now all that is left of the salt mines.
Buracona: Located in Sal, Buracona is part of the protected landscape in the region. The stunning azure lagoon has rock walls around it that give the appearance of an open eyelid.
Praia da Atalanta: This beautiful beach still has the wreckage from a Spanish ship on its shores that provides a stunning insight into its 1968 tragedy.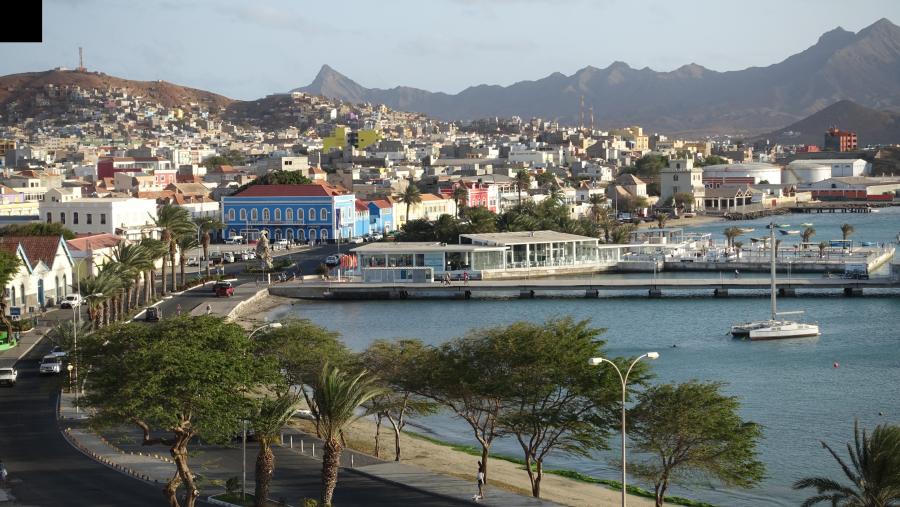 Activities in Cape Verde in the fall, winter, or spring
Visit the beaches: Perhaps the most attractive features of most islands in Cape Verde are the stunning beaches available. You can spend hours each day lounging in the warm weather, sunbathing, reading a book or swimming.
Watch water and wind sports: In some parts of Cape Verde, during the winter the winds get very high and many people use this as an opportunity for windsurfing and other sailing sports. Snowbirds can watch as sportspeople practice and put on beautiful displays of their colorful equipment.
Fishing: Cape Verdes numerous waters are home to some of the most beautiful fishes such as a world-record-holding marlin. There are fishing trips available from rock fishing, beach fishing, and deep-sea fishing.
Carnival: The festivals in Cape Verde are truly amazing and rival those found in Rio. It's a charismatic display of music, dancing, and festivities. Dancers and performers in beautiful carnival outfits and amazing floats line the streets during carnival season.
Shopping + Restaurants. Are they open in the fall, winter, or spring?
Cape Verde has a vibrant shopping and restaurant scene. Since the weather remains mostly the same through the winter, shops, restaurants bars, and cafes are open. Cape Verde also has a vibrant nightlife so restaurants and bars are open till late and snowbirds can unwind and enjoy some cocktails after a long day of activities. Try local and intercontinental cuisine from any of the restaurants and street food vendors that can be found littered around most cities and visit local markets to purchase locally made items like beach towels, hats, key chains, and more.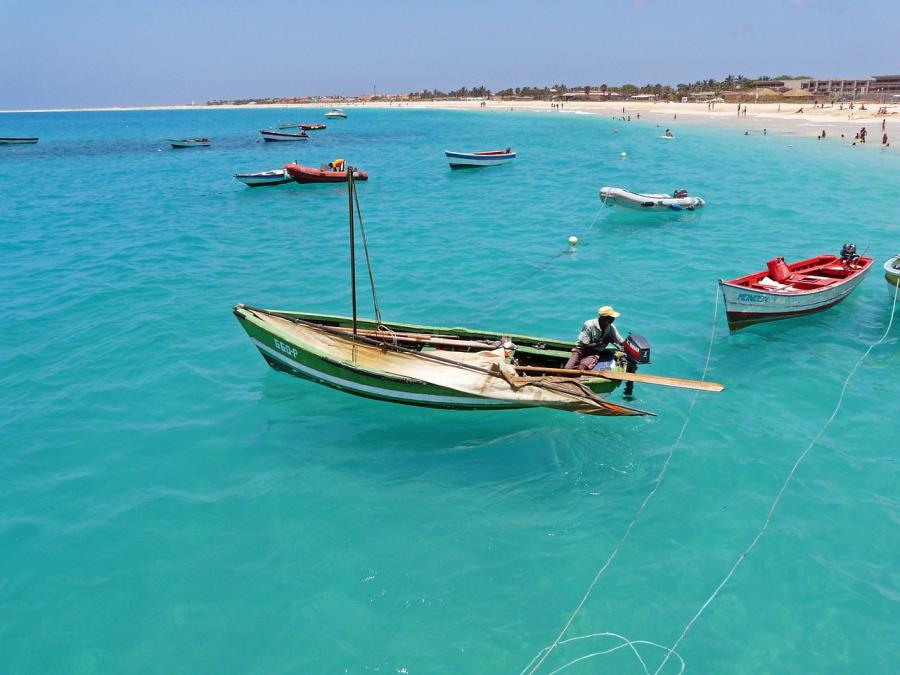 Transport
The major international airport is located in Sal and most flights land there. You can get to your preferred island by either using a boat or ferry if you decide to stay somewhere else. Major islands are also accessible by air.
Getting around each city is easy as there are shared taxis called Yasi and buses that go almost everywhere on each island. Cape Verdean islands are small and not all of them have airports so domestic flights are not as common for all islands as they tend to be in other snowbird locations. Costs for shared taxis and buses start from $1.11 (approx. €1.06, £0.92, $1.52 CAD, $1.74 AUD) prices for taxi from the airport to your hotel may cost anywhere from $11.10 (approx. €10, £9, $15 CAD, $17 AUD)
Health
Cape Verde does not have most of the common diseases in Africa such as malaria and polio. There are a few doctors on the island who speak English and are well trained. Major hospitals are in Santiago and Sao Vicente with the Agostinho Neto hospital located in Praia. There are also private clinics as well. All snowbirds should ensure they have the right travel insurance that can also cover emergency flights to Europe for proper healthcare in the event of a serious emergency while they are in Cape Verde. There are pharmacies in many towns as well.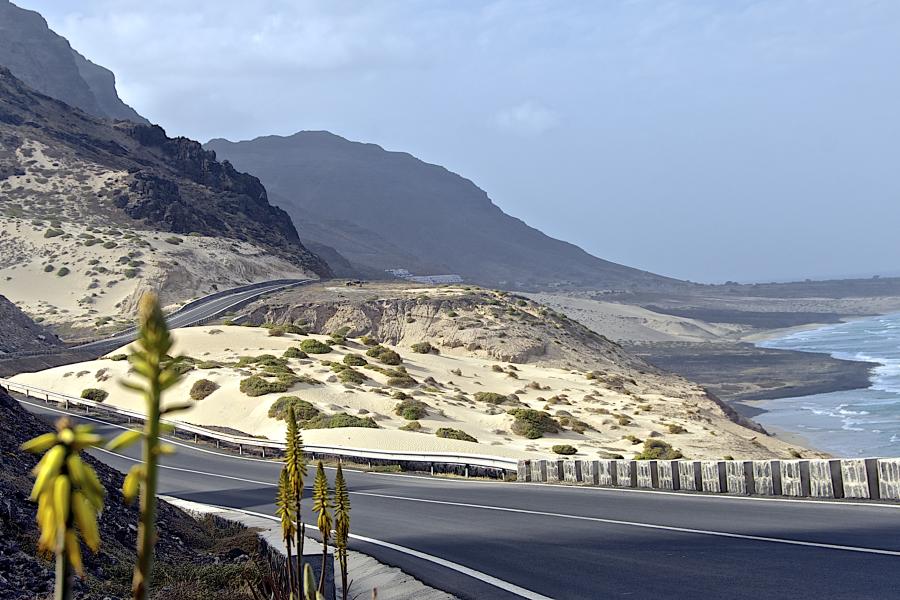 Accommodation
There are a lot of sublets and furnished accommodation available for rent on most islands in Cape Verde. Snowbirds can look up listings on popular sites like Airbnb and bookings.com to find suitable accommodation that suits your needs. Prices for a 1 bedroom in the city center start from $402 (approx. €383, £331, $549 CAD, $630 AUD) and $100 (approx. €95, £82, $136 CAD, $156 AUD) for apartments outside the major cities. A 3 bedroom in the city costs $703 (approx. €669, £579, $960 CAD, $1103 AUD) and outside the city they cost $201 (approx. €191, £165, $274 CAD, $315 AUD).
Packing List
Weather: The fall, winter, and spring weather in Cape Verde will normally be warm during the day and warm during the night. Of course in the fall and spring it will be warmer than in the winter. You have to pack accordingly.

Warm clothing: Even when you go to a warm location like Cape Verde you should not forget to take some things with you for your trip back home. When you return you are adapted to the warmer weather and need something to protect you from your hometown temperatures.

Consider the Weather: Always look at the type of weather in Cape Verde. Things like humidity, wind, and rain do not show up in the temperature graph but can have a great impact on your wardrobe. There are several sites with long term forecasts and climate information. Is there often a short afternoon downpour like in the tropics, you maybe need to take a strong umbrella and shoos that can cope with the rain. If there is often a lot of wind you might need a more wind-resistant coat.

Check the local Shopping options: Try to find information about the local shopping options near your location in Cape Verde. Are there stores where you can buy all your daily supplies, or are some things difficult to get? For some more remote locations, the options can be limited. If a certain item is really important for you might need to take it with you.

Look at the Local Culture: The local culture in Cape Verde can impact your wardrobe. If most activities are in more upscale locations you might take some more appropriate clothes with you. Or travelling if you travel to certain countries women need to cover themselves in certain areas.

Amenities: Know what's Included in your house or apartment. Is there a coffee maker, a toaster, a washer and dryer, an iron, what is in the kitchen, what kind of towels are there? Things that are there means you do not have to take them with you. A furnished apartment or house can mean something from a few pieces of furniture to a well-stocked place with all the things you have at home. But most of the time your rental will not be stocked.

Mix and match: Wear layers so you can use your wardrobe more efficiently. And do not worry about wearing something more often, probably only you will notice this.

Important for you: If there is something that is really important for you that you want to have present in your house or apartment, take it with you. This can be something like a special knife for the kitchen, or a small mirror that you use in the morning. You can also purchase it locally if it is not that expensive.

Pet supplies: If you take your pet with you don't forget to take supplies for a few days with you. And enough medication, vitamins, or other supplies if you can not purchase them in Cape Verde locally.

Food: Don't take a lot of food with you. Only when there is something you really can not live without you, and it is not too heavy you could consider taking it with you.

Towels: Not all locations include bigger towels for the swimming pool or a visit to the beach. If you have to take them and don't have a lot of room you can buy some big thin towels.

Office supplies: Normally you will not find any office supplies in your house or apartment. If you think you will use them you could pack some supplies like a scissor, notepaper, envelopes, some pens, and more depending on your needs.

Limit yourself: Don't take too many shoes and jackets, you will not need them that often.

Best-fitting: Bring your favorite and best-fitting items that can multi-function

Washer: Do you have a washer and dryer onsite, you don't need to pack a lot of clothes
Clothing
Basics
Casual
Smart
Footwear
Toiletries
Beauty
Hygiene
Clothing
Basics
Casual
Outdoor
Footwear
Accessories
Toiletries
Medicine
Miscellaneous
Other
Toiletries
Beauty
Hygiene
Hair
Other
Medicine
Miscellaneous
Technology
Travel and Free time
Travel
Free time
Important
Documents
Money
Other locations close to this location:
Travelers' Map is loading...
If you see this after your page is loaded completely, leafletJS files are missing.
If you have any additions, or comments on the content on this page, please use our contact form to let us know.
Detailed weather during the year for Cape Verde
What to do during the year in Cape Verde