Spend your fall, winter, or spring in Bella Vista, Arkansas: Is Bella Vista a good snowbird location?
Bella Vista is situated in the located in Benton County, Arkansas. Bella Vista stands for "beautiful view" in Spanish and it is recognized as a summer resort destination since its establishment in 1917. But also during the winter Bella Vista is high on the list of destinations for snowbirds, as long as you are not looking for warm winter temperatures, and do not mind some snow now and then. The city offers endless outdoor activities as well as places to visit in the winter. It offers a wide range of outdoor sports including golf and tennis.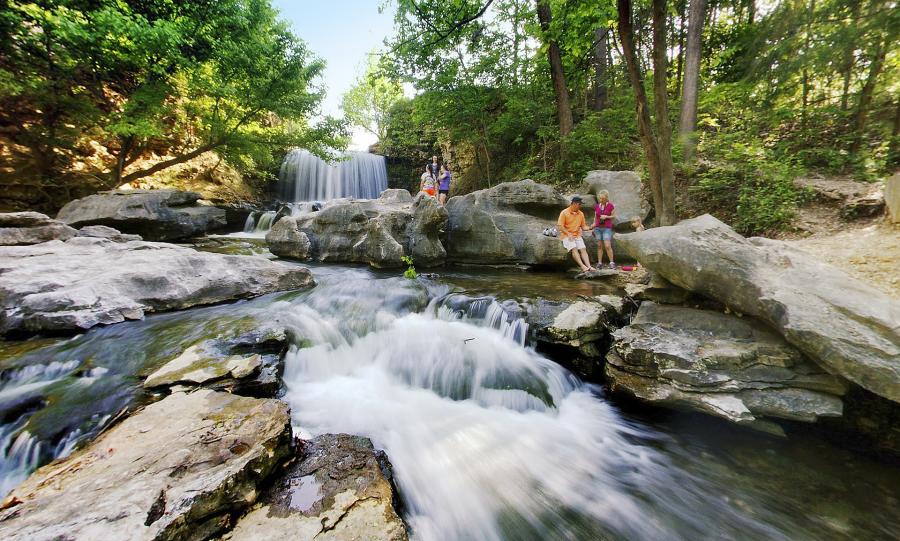 Why should people stay in Bella Vista during the fall, winter, or spring?
Bella Vista can be a good snowbird destination if you like an outdoor winter destination in a city that is dedicated to an outdoor lifestyle and does not have T-shirt weather. Balla Vista was originally established for recreation and is surrounded by an alluring landscape and ample facilities for visitors to reside in. It has beautiful parks and museums entailing the city's history.
Climate
Winter in Bella Vista is mild, with the average daily winter temperature from 47°F (8°C) to 70°F (21°C). There will be many nice sunny days, but also cloudy and rainy days. Also, expect some snow in the coldest winter months, but this will normally be gone the next day. Only rarely the snow will stay for more than a day. The evening and nights will be a lot colder, so it is recommended to have proper clothing and heating systems in your accommodation. March through June is the time with the highest chance for a tornado to strike.

Things to see in Bella Vista
Bella Vista is an important tourist location. There are many places that you can visit in the area. Some of these include:
Tanyard Creek Nature Trail: A well maintained recreational point for the visitors with a small trail loop while enjoying the natural beauty. Dogs are allowed.
Old Spanish Treasure Cave: If you are looking for an adventurous experience, Old Spanish Treasure Cave would be the perfect place to visit. The cave is filled with fascinating legends about the hidden treasure left by the Spanish Conquistadors which makes it an intriguing location. The cave is filled with limestone mazes.
Lake Windsor: It is the second largest lake in Bella Vista. Lake Windsor is a great place for walking, fishing or rents a boat. Fishing tournaments are regularly hosted, and fishing can be done from both the shore as from a boat.
Blowing Springs Park: A perfect place for a picnic or a good walk, but expect a rocky terrain. The park is filled with caves and waterfalls.
Veterans Wall of Honor: You can visit the Wall of Honor and pay tribute to the war veterans as well as get to know about the heroics of the veterans. The Veterans Wall of Honor has 4,200 names of veterans on it. You can also educate yourself with the history written on the Wall of Honor.
Things to see not far from Bella Vista
There are many neighboring towns and places in the surrounding areas that one can visit.
Lake Avalon: It is the oldest lake in the vicinity of Bella Vista. It is located approximately 15 Miles (24 km)

from Bella Vista. The lake offers fishing, boating, and a perfect outdoor recreation experience

Crystal Bridges Museum of American Art: The museum's glass and wood designed building are itself attractive for the visitors. The museum is the custodian of one of the finest assets of American artwork making your visit worthwhile. You can also enjoy the beautiful sight of a shining Buckyball in the museum. The museum is located 11.4 Miles (18 km)

from Bella Vista.

Orchard Park Recreational Area: 10.9 Miles (18 km)

from Bella Vista, it has a beautiful landscape, a walking path, a pavilion, and a water feature. The park is perfect for spending leisure time on a sunny day.

Ozark Iris Gardens: 6.2 Miles (10 km)

from Bella Vista, it is a family-owned business devoted to preserving the historic varieties of the Iris flower.
Activities in Bella Vista in the fall, winter, or spring
When it comes to finding a good activity to entertain yourself, Bella Vista has a number of options available.
Shopping: Bella Vista has some wonderful shops where you can visit for day to day shopping at economical prices. Bella Vista has several farmers, antique shops.
Waling / Hiking: Bella Vista has various small loop trails for hikers surrounded by beautiful landscape and some trails are easy, some are challenging with rocky pathways.
Events and festivals: there are multiple events and festivals held in Bella Vista during the winter season. The events include music, nightlife, theater, comedy shows, and many other things.
Cycling: Clean air, clear skies and lots of open space provide plenty of places to ride a bike in the challenging and pleasant terrains in Bella Vista. Long stretches of the open road and numerous trails are perfect for all types of cycling and fitness levels. Tip: when a certain route has a lot of climbing you could rent an electric bike.
Fishing: Bella Vista has beautiful lakes where you can do both shore and boat fishing. Often fishing tournaments are hosted.
Art classes: Join an art class and learn how to paint, draw, or start with pottery.
Cooking: Always wanted to improve your cooking? Join a cooking class and learn how to cook something special.
Yoga Retreats: Spend your time in Bella Vista wisely by joining one of the wonderful yoga meditation retreats.
Golf: Spend a nice day playing golf as the weather of the city is well suited for it. There are various 9-hole and 18-hole golf courses as well as clubhouses within the city.
Boat Excursions: You can visit many surrounding towns and nearby sightseeing places by booking a boat excursion. Check before going if they are open in the winter.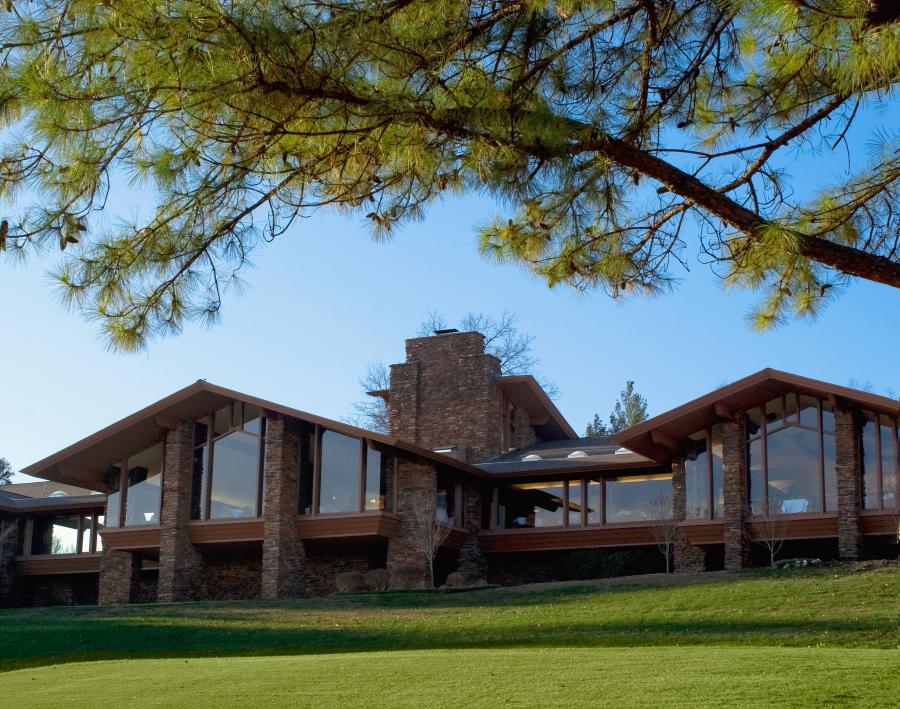 Shopping + Restaurants. Are they open in the fall, winter, or spring?
Winter in the Bella Vista area is the low season. This can mean that a shop or a restaurant that is focusing mainly on tourists can have different opening times than during the summer high season.
There are several grocery stores in Bella vista like Allens and Harps. There is also a Wal-Mart Super Center in Jane Missouri, only a 15 min drive.
There are many different restaurants in the area and several fast food places. Don't forget to check the famous fried chicken, BBQ sauce, and baked beans.
Transport
The closest Airport to Bella Vista is Northwest Arkansas National Airport located 13 Miles (21 km) from this small city. To only mean of travel to get from the airport to Bella Vista is through a taxi or rental car service.
Having a car can be convenient during your stay. You can rent one at the airport easily, but there are also other locations if you do not want to rent one all the time.
Bella Vista does not have a real public transportation system, but there are multiple private transportation services available within the city. Bella Vista also has a courtesy van service that operates within the city and provides relatively cheap services. You can find more information here on www.busways.com.au/
If you want to use public transport, an easy way to find the best route is to use Google Maps. Find the directions from your starting point to the destination, and click on transit. It will then show you some of the public transport options.
Health
In Bella Vista there are two medical clinics:
Benton County Health Office: Public health services
Bella Vista Health Resource Center
And a dentist: Solera Dental Spa: Dental care services
Accommodation
There are a number of different rental companies that rent properties in the Bella Vista area:
You can get a 1 bedroom apartment starting from $750 (approx. €738, £618, $964 CAD, $1077 AUD).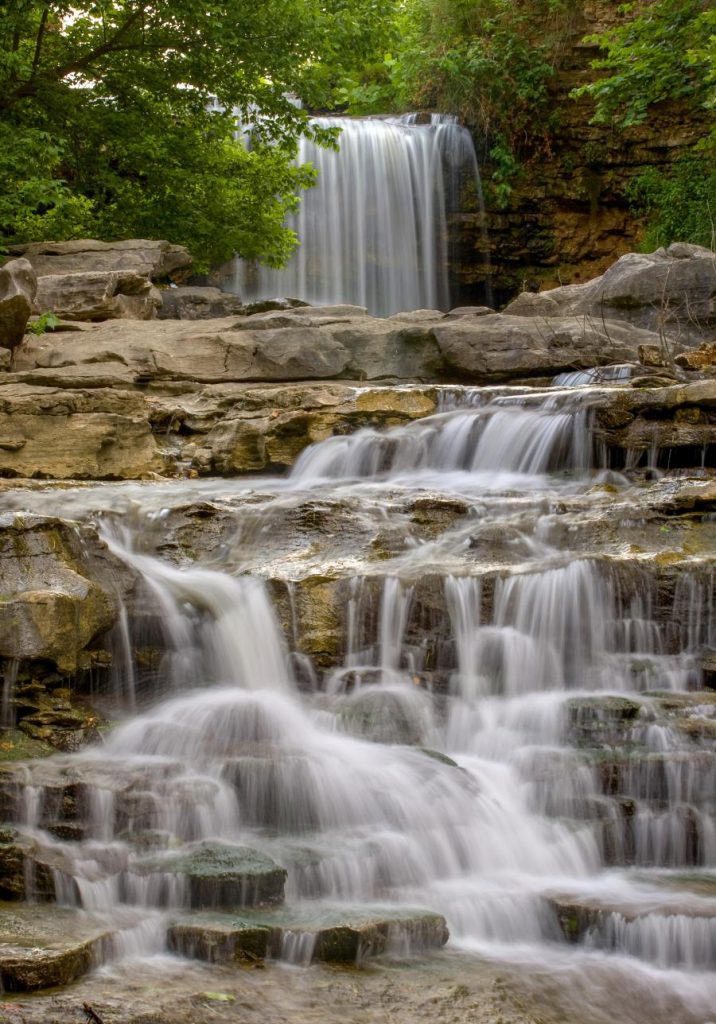 RV/Campers/Motorhome
Blowing Springs Park: A great site for campers with 64 RV places. The visitors are provided with numerous facilities at the camping site and are also one of the most preferred camping locations in the area. There are 11 camping sites available and it is located approximately 4.5 Miles (7 km) away from the main town and is easily accessible. It costs nearly $23 (approx. €22, £18, $29 CAD, $33 AUD) for camping, excluding facilities. You can visit their website for more information (www.Bellavistapoa.com)
Packing List
Weather: The fall, winter, and spring weather in Bella Vista (Arkansas) will normally be both cold during the day and cold during the night. Of course in the fall and spring it will be warmer than in the winter. You have to pack accordingly.

Warm clothing: Even when you go to a warm location like Bella Vista (Arkansas) you should not forget to take some things with you for your trip back home. When you return you are adapted to the warmer weather and need something to protect you from your hometown temperatures.

Consider the Weather: Always look at the type of weather in Bella Vista (Arkansas). Things like humidity, wind, and rain do not show up in the temperature graph but can have a great impact on your wardrobe. There are several sites with long term forecasts and climate information. Is there often a short afternoon downpour like in the tropics, you maybe need to take a strong umbrella and shoos that can cope with the rain. If there is often a lot of wind you might need a more wind-resistant coat.

Check the local Shopping options: Try to find information about the local shopping options near your location in Bella Vista (Arkansas). Are there stores where you can buy all your daily supplies, or are some things difficult to get? For some more remote locations, the options can be limited. If a certain item is really important for you might need to take it with you.

Look at the Local Culture: The local culture in Bella Vista (Arkansas) can impact your wardrobe. If most activities are in more upscale locations you might take some more appropriate clothes with you. Or travelling if you travel to certain countries women need to cover themselves in certain areas.

Amenities: Know what's Included in your house or apartment. Is there a coffee maker, a toaster, a washer and dryer, an iron, what is in the kitchen, what kind of towels are there? Things that are there means you do not have to take them with you. A furnished apartment or house can mean something from a few pieces of furniture to a well-stocked place with all the things you have at home. But most of the time your rental will not be stocked.

Mix and match: Wear layers so you can use your wardrobe more efficiently. And do not worry about wearing something more often, probably only you will notice this.

Important for you: If there is something that is really important for you that you want to have present in your house or apartment, take it with you. This can be something like a special knife for the kitchen, or a small mirror that you use in the morning. You can also purchase it locally if it is not that expensive.

Pet supplies: If you take your pet with you don't forget to take supplies for a few days with you. And enough medication, vitamins, or other supplies if you can not purchase them in Bella Vista (Arkansas) locally.

Food: Don't take a lot of food with you. Only when there is something you really can not live without you, and it is not too heavy you could consider taking it with you.

Towels: Not all locations include bigger towels for the swimming pool or a visit to the beach. If you have to take them and don't have a lot of room you can buy some big thin towels.

Office supplies: Normally you will not find any office supplies in your house or apartment. If you think you will use them you could pack some supplies like a scissor, notepaper, envelopes, some pens, and more depending on your needs.

Limit yourself: Don't take too many shoes and jackets, you will not need them that often.

Best-fitting: Bring your favorite and best-fitting items that can multi-function

Washer: Do you have a washer and dryer onsite, you don't need to pack a lot of clothes
Clothing
Basics
Casual
Smart
Footwear
Toiletries
Beauty
Hygiene
Clothing
Basics
Casual
Outdoor
Footwear
Accessories
Toiletries
Medicine
Miscellaneous
Other
Toiletries
Beauty
Hygiene
Hair
Other
Medicine
Miscellaneous
Technology
Travel and Free time
Travel
Free time
Important
Documents
Money
Other locations close to this location:
Travelers' Map is loading...
If you see this after your page is loaded completely, leafletJS files are missing.
If you have any additions, or comments on the content on this page, please use our contact form to let us know.