Spend Your Fall, Winter, or Spring in St. Lucia: Is St Lucia A Good Snowbird Location?
The sovereign island country of St. Lucia is located in the eastern part of the Caribbean and it is part of the West Indies. Before it was named St. Lucia, the native people of the island who were of Amerindian descent called the Island Iyonola. The native Caribs also called the island Hewanorra. Another nickname this beautiful island had was the "Helen of the West Indies" named after Helen of Troy as the French and British constantly fought for control of the island for many years.
Archeological finds on the island suggest the Arawaks were among the earliest settlers on the island from as early as 200AD. There are sites where their detailed and developed pottery work was discovered on the island. Over the years St Lucia's major exports were sugarcane and bananas among other cash crops however in the early 20th century, years after St Lucia received its independence from Britain more emphasis was laid on tourism and promoting the island as a place for holidaymakers to visit. Today tourism is one of the islands' major sources of income thanks to its stunning landscape, interesting wildlife, and friendly people.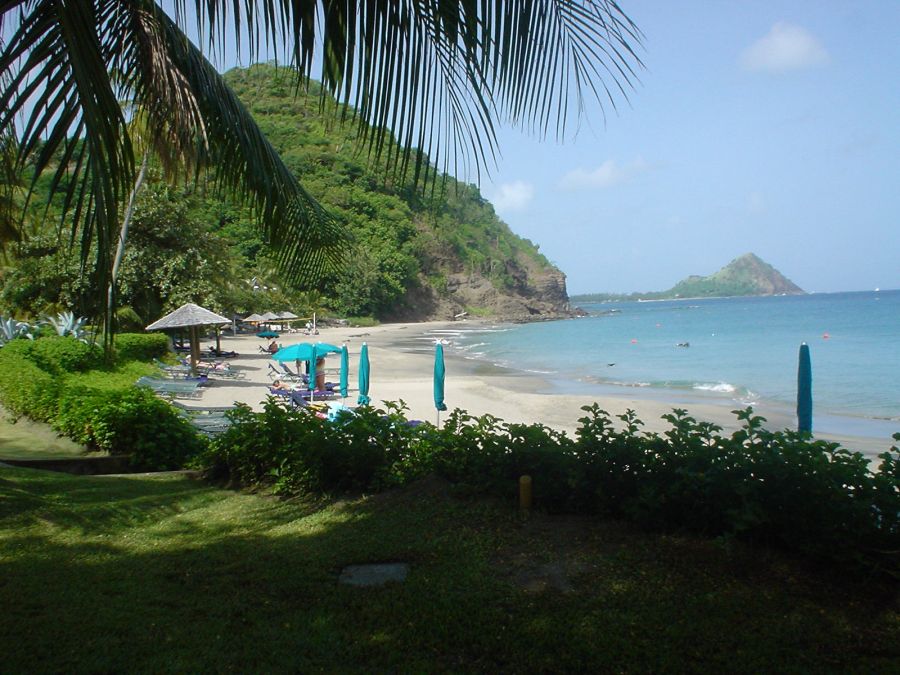 Why should people visit during the fall, winter, or spring?
St Lucia is a stunning island that is just as mysterious as it is beautiful. The beaches are among the best in the Caribbean and the weather is consistently warm and pleasant in the winter. Simply perfect for exploring the many nature trails and captivating coastline. Many visitors to St Lucia have found themselves relocating here thanks to the laid back lifestyle and beautiful fresh clean air on the island. The people are warm and friendly and the local cuisine is simply delicious. The island has many romantic attractions that feel like they are straight out of a storybook.
Climate
Like most Caribbean islands, St Lucia has a tropical climate. For most of the year, the weather is quite hot but it cools down in the winter months and becomes much milder and easier to move about in. The winter season is also dry without any rainfall so you can leave your raincoats and umbrellas at home. Inland areas also tend to see more rainfall than the coastal areas. The northeast trade wins also contribute immensely to the weather cooling down.
The temperatures of the sea around these parts is also warm and perfect for swimming. Snowbirds are advised to pack clothes that are light and airy and a heavy layer for the evening time as it can get a little cooler at night. The average weather in St Lucia is . The winter period normally does not see hurricanes (the hurricane season is from June to November).

Safety
While St Lucia is generally a safe place for tourists. There are sometimes cases of mugging, theft, and occasional violence. The overall crime rates of the island are low and snowbirds do not have to be in high alert at all times but it is advised that you take the necessary precautions as you would anywhere else while traveling. Carry only small bills and do not flash large amounts of cash. You can also leave the expensive jewelry in a safe in your lodging or leave them at home altogether. Avoid dimly lit places at night and do not wander off alone or you could be targeted for mugging. Remember to lock all doors and windows of your apartment and keep an eye on your valuables at all times. If you do all of this, you should stay safe during your trip to St Lucia.
Communication, Internet, and cellphone in St. Lucia
The official language spoken in st Lucia is English. A few of the locals also speak French but the most commonly spoken language is English. This is good news for many Snowbirds as it means you will not have any language barriers to battle with which can sometimes be a burden. Along with English, a number of locals also speak French patois as a result of French influences and colonization over the years. There is also the local creole which is a mix of French with English, Spanish, and African language influences. This is treated as the official second language of the island and Standard symbols and road signs are written in English as well as Creole. Some signs, menus, and written notices will also have a translation as well.
Check your own carrier about the roaming cost for st Lucia. Depending on your plan roaming can be very expensive, and in those cases, we advise winter visitors to purchase a local Sim card. You can get a Flow or Digicel SIM card upon your arrival form a dedicated store, shop, or in a supermarket. Both mobile network SIM cards each cost around $10 (approx. €9, £7, $13 CAD, $15 AUD).
Snowbird locations in St. Lucia
Rodney Bay – snowbirds looking for an area where all conveniences are just a stone's throw away and there aren't many crowds can stay in Rodney bay. It is also close to many of the leisure activities.
Pigeon island – nature lovers can stay in pigeon island where the national park is located. This small island has a rich history as it is where the pirates of old used to dock and there are many war-related ruins still standing to this day.
Soufriere – the former capital of the island is a scenic and charming part of the island with its fair share of beaches and major landmarks.
Things to see in St. Lucia
The two pitons – one of the most recognizable attractions in St Lucia are the two pitons- petit piton and Gros Piton. They are twin volcanic peaks rising dramatically from the sea due to volcanic actions over 300 thousand years ago. The pistons are also a UNESCO world heritage site.
Anse Chastanet Coral Reef – marine life lovers can have an experience like no other watching or snorkeling with the extensive sea life that inhabits this area. There are also a number of brightly colored sponges and corals as well as fishes and crustaceans.
Tet Paul Nature Trail – this winding trail affords you an undisturbed view of most of the island. The trail is a UNESCO world heritage listed pistons management area. Along the trail which is considered moderate to easy for most people, you'll find medicinal herbs and plants with the help of a guide, learn about local cassava production, and sample exotic fruits.
Sulfur springs park – located on mount Soufriere, the Sulphur springs park is home to the only geothermal activity in lesser Antilles. Sulfur was once mined here and there are pools of boiling water and rising steam. These pools can be viewed from a safe distance. You can also opt for a soak in the therapeutic springs close by.
La Soufriere drive-in volcano – although this volcano hasn't erupted in many years, you can drive in and observe the boiling pools of steam and Sulfur springs.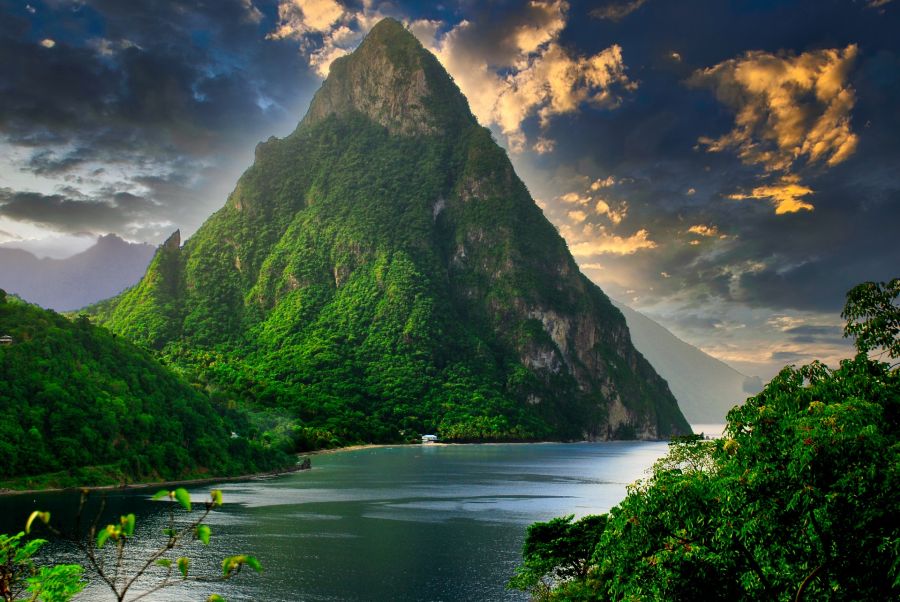 Activities in St. Lucia during winter
Relax by the beach – St. Lucia as some pretty unique beaches thanks to the volcanic nature of the island. There are silvery beaches as well as golden sanded beaches where you can swim, sunbathe or read a nice book by the ocean. Marigot Bay is one of the prettiest harbors in the Caribbean with a rich history and great beaches.
Visit the spas – there are a number of amazing spas on the island with some rainforest spas where the treatment rooms are located in tree houses.
Tour the botanical garden – for a view of the many natural tropical flowers that decorate the paths in stunning colors. The trail ends at the diamond falls with sparkling underlying rocks.
Bathe in Sulphur springs – a mud bath in a Sulfur spring is quite safe and is said to have healing and restorative properties for your skin.
Yachting – you can hire a small yacht to tour the waters of Lucia and try our sailing. The calm breeze and blue sky present the perfect background to the magnificent coastline.
Shopping + Restaurants. Are they open in the fall, winter, or spring?
The local marketplaces, as well as supermarkets and shops, stay open in the winter so you can get the basic necessities easily. You can shop for souvenirs like spices, banana ketchup, hot sauces, and embroidery items as well as locally grown fruits and vegetables for your meals. Restaurants can be found close to the shops and a popular local meal is called salt fish and green figs. They also serve intercontinental meals.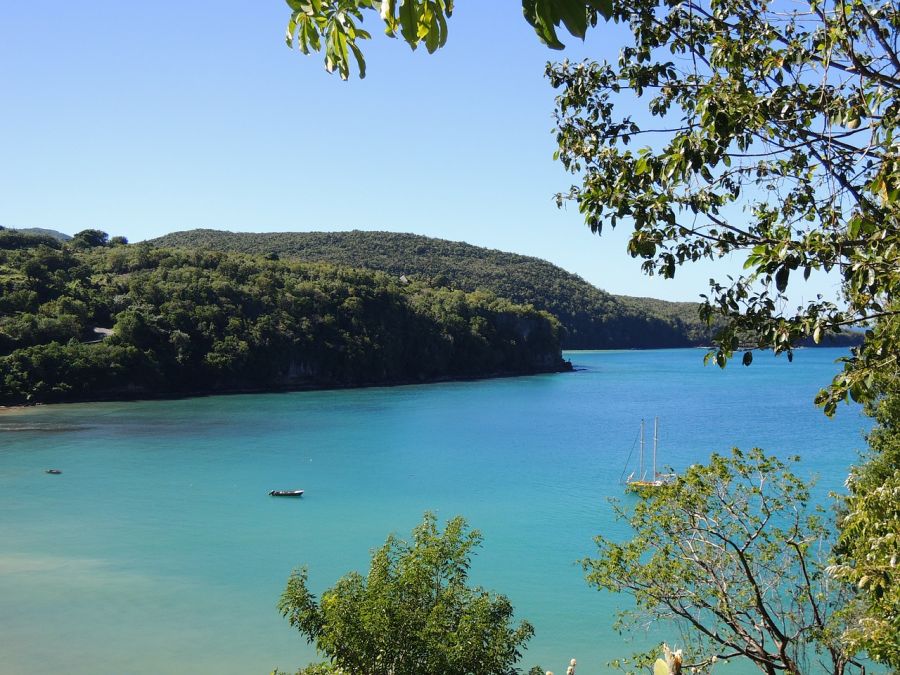 Transport
The international airport is located on the south of the island and is just a few minutes away from local attractions and accommodation in that area though it is an hour and a half away from the north of the island through mountainous terrain.
There is a privately-owned minibus service that takes passengers to and from the main towns. Although they are quite cheap, the drivers can be dangerously fast.
Taxis are also available to take you around and they tend to have fixed prices for each location. Agree on a price before hopping in. Water taxis are also available.
Renting a car is an option and four-wheel drives are popular because of the rocky terrain. We don't advise snowbirds renting cars as the drive can be difficult and the roads have some dangerous hairpin bends. The roads are also mostly in states of disrepair so they are better navigated by a local.
Health
Healthcare in St Lucia is decent. The major health facilities are located in the capital city of Castries and Vieux Fort. Medical facilities are not that advanced and emergency evacuations may be needed in serious cases. However, the local facilities are equipped enough to handle minor everyday ailments and scrapes. There are small clinics scattered around the island as well as dispensaries and pharmacies where you can get over the counter drugs like painkillers. Private clinics are a lot better than public healthcare which is often slow. Snowbirds should remember to travel with insurance that covers medical bills. Doctors and medical personnel all speak English.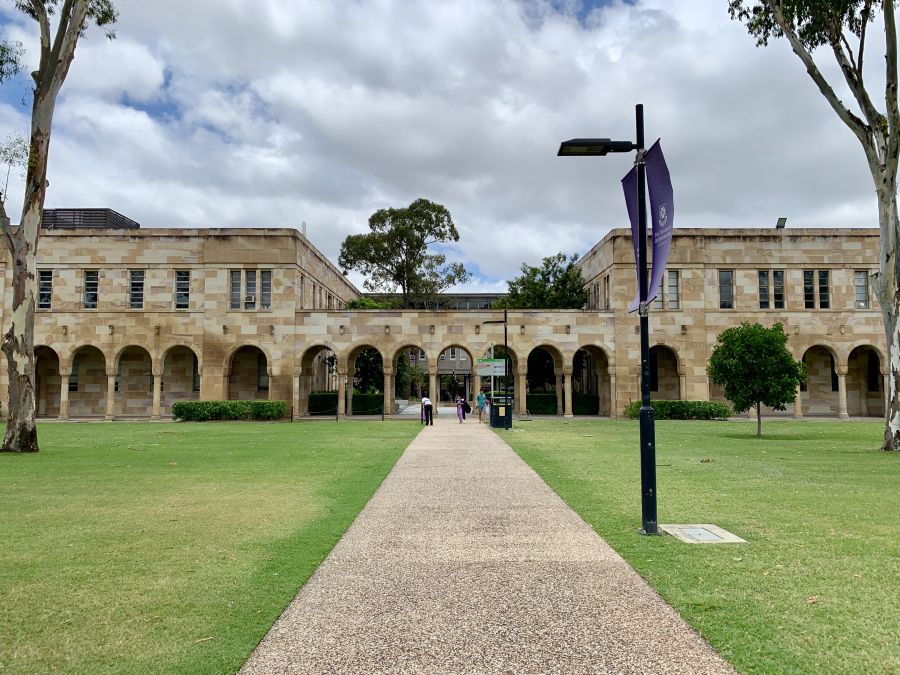 Accommodation
Getting a short stay rental in St. Lucia is relatively easy and can be done with the help of a local agent, by exploring the island when you land or by checking property rental sites. Most rentals will have a kitchen so you can prepare meals yourself as well as running water and air conditioning. A furnished apartment in an inexpensive area of the island will cost about $629 (approx. €582, £499, $853 CAD, $955 AUD) a month.
Packing List
Weather: The fall, winter, and spring weather in St. Lucia will normally be hot during the day and hot/warm during the night. Of course in the fall and spring it will be warmer than in the winter. You have to pack accordingly.

Warm clothing: Even when you go to a warm location like St. Lucia you should not forget to take some things with you for your trip back home. When you return you are adapted to the warmer weather and need something to protect you from your hometown temperatures.

Consider the Weather: Always look at the type of weather in St. Lucia. Things like humidity, wind, and rain do not show up in the temperature graph but can have a great impact on your wardrobe. There are several sites with long term forecasts and climate information. Is there often a short afternoon downpour like in the tropics, you maybe need to take a strong umbrella and shoos that can cope with the rain. If there is often a lot of wind you might need a more wind-resistant coat.

Check the local Shopping options: Try to find information about the local shopping options near your location in St. Lucia. Are there stores where you can buy all your daily supplies, or are some things difficult to get? For some more remote locations, the options can be limited. If a certain item is really important for you might need to take it with you.

Look at the Local Culture: The local culture in St. Lucia can impact your wardrobe. If most activities are in more upscale locations you might take some more appropriate clothes with you. Or travelling if you travel to certain countries women need to cover themselves in certain areas.

Amenities: Know what's Included in your house or apartment. Is there a coffee maker, a toaster, a washer and dryer, an iron, what is in the kitchen, what kind of towels are there? Things that are there means you do not have to take them with you. A furnished apartment or house can mean something from a few pieces of furniture to a well-stocked place with all the things you have at home. But most of the time your rental will not be stocked.

Mix and match: Wear layers so you can use your wardrobe more efficiently. And do not worry about wearing something more often, probably only you will notice this.

Important for you: If there is something that is really important for you that you want to have present in your house or apartment, take it with you. This can be something like a special knife for the kitchen, or a small mirror that you use in the morning. You can also purchase it locally if it is not that expensive.

Pet supplies: If you take your pet with you don't forget to take supplies for a few days with you. And enough medication, vitamins, or other supplies if you can not purchase them in St. Lucia locally.

Food: Don't take a lot of food with you. Only when there is something you really can not live without you, and it is not too heavy you could consider taking it with you.

Towels: Not all locations include bigger towels for the swimming pool or a visit to the beach. If you have to take them and don't have a lot of room you can buy some big thin towels.

Office supplies: Normally you will not find any office supplies in your house or apartment. If you think you will use them you could pack some supplies like a scissor, notepaper, envelopes, some pens, and more depending on your needs.

Limit yourself: Don't take too many shoes and jackets, you will not need them that often.

Best-fitting: Bring your favorite and best-fitting items that can multi-function

Washer: Do you have a washer and dryer onsite, you don't need to pack a lot of clothes
Clothing
Basics
Casual
Smart
Footwear
Toiletries
Beauty
Hygiene
Clothing
Basics
Casual
Outdoor
Footwear
Accessories
Toiletries
Medicine
Miscellaneous
Other
Toiletries
Beauty
Hygiene
Hair
Other
Medicine
Miscellaneous
Technology
Travel and Free time
Travel
Free time
Important
Documents
Money
Other locations close to this location:
Travelers' Map is loading...
If you see this after your page is loaded completely, leafletJS files are missing.
If you have any additions, or comments on the content on this page, please use our contact form to let us know.
Detailed weather during the year for St. Lucia
What to do during the year in St. Lucia