Spend your fall, winter, or spring in San Antonio, Texas: Is San Antonio a good snowbird location?
San Antonio is situated at the headwaters of the San Antonio River on the Balcones Escarpment, in South-Central Texas. San Antonio was named by the 1691 Spanish expedition for Saint Anthony of Padua. The first civilian settlement in Texas, San Antonio de Béxar was founded in 1718. It has a very rich cultural history which can be seen at different places as many of the city's early architectural and cultural elements still exist. This allows visitors to envision San Antonio's past stories first-hand. This city is a great place for visitors who are interested in learning about the history of the area.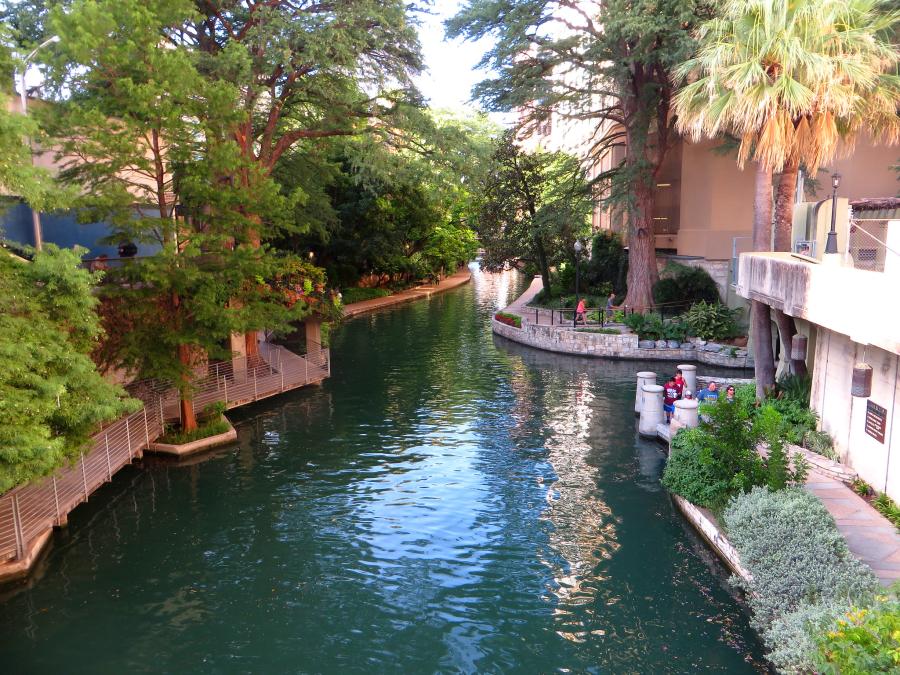 Why should people visit during the fall, winter, or spring?
San Antonio's grand culture offers an authentic glimpse of early Spanish colonial life in the Southwest. Winter is the best time to visit San Antonio as you can take a glance at its exquisite history and culture. Today, San Antonio has become a city full of modern amenities. It is famous for its spectacular River Walk which makes getting around downtown much easier. All the recreational places and restaurants are open throughout winter.
Climate
San Antonio is perfect for visiting during winter. The average temperature can go as high as 82°F (28°C) and as low as 39°F (4°C) in winter. The weather is pleasant overall but it gets chilly in the evenings so warm clothes and a heating system in your accommodation is recommended.

Things to see in San Antonio, Texas
San Antonio is an important tourist location. There are many places that you can visit in the area. Some of these include:
Majestic Theater: The Majestic Theater takes center stage as one of the country's most ornate performing arts facilities. Established in 1929, the Majestic is one of San Antonio's first locations for live performing arts and is located in the heart of downtown San Antonio.
The Witte Museum: Nature, science, and culture meet at The Witte Museum. Massive exhibits of dinosaurs, People of the Pecos and Texas Wild, and other rotating exhibitions occupy the recently renovated space with history, storytelling, and interactive family-friendly fun.
San Antonio Missions National Historical Park: This is where the city's magnificent history meets national parks. Visit the San Antonio Missions National Historical Park to learn the stories of people who came into the Spanish missions to live in the 1700s.
San Antonio Museum of Art: Travel around the world with a visit to the San Antonio Museum of Art (SAMA). The museum is renowned for owning the most comprehensive ancient Greek, Roman, and Egyptian art collections in the Southern United States.
Spanish Governor's Palace: is A National Historic Landmark in the heart of downtown. Visit the Spanish Governor's Palace, the last visible trace of the Presidio San Antonio de Bexar, and the only surviving model of an aristocratic 18th-century Spanish Colonial townhouse in Texas. Upon its completion in 1749, the house served as the Commandancia, or residence and working office, of the Captain of the Presidio.
Things to see not far from San Antonio, Texas
There are many neighboring towns and places in the surrounding areas that one can visit:
San Marcos: It is located 49.8 Miles (80 km)

from San Antonio. Home to the largest outlet center in the USA for shopping or hiking in the Spring Lake natural area. Experience the Hill Country culture, taste your way through local area restaurants and bars, browse shops, and art galleries.

New Braunfels: It is located 32 Miles (51 km)

from San Antonio. It is one of the best places to enjoy the taste of the hill and the countryside. This little place owns one of the best wineries in Texas. It is rich in art and culture. You will have so much more to behold in the town for one day.

The Heritage Museum of the Texas Hill Country: It is located 34.5 Miles (56 km)

from San Antonio. The museum boasts over 200 dinosaur tracks and 28 separate trackways constructed approximately 110 million years ago. They are a part of the Upper Glen Rose Formation of the early Cretaceous period.

Natural Bridge Caverns: It is located 18 Miles (29 km)

from San Antonio. On the Discovery Tour, you'll see massive, otherworldly formations created by single drops of water and the slow passage of time. If you want some good old-fashioned entertainment, the Mining Company is a place to dig and pan for gems, fossils, and other treasures.
Activities in San Antonio, Texas in the winter
When it comes to finding a good activity to entertain yourself, San Antonio has a number of options available:
Escape Room: Race against the clock and solve complex puzzles at extreme escape colonnade.
Double Decker tour: Visit the famous landmarks around San Antonio on a double-decker.
Walk around the city: The best way to explore San Antonio is on foot. It is so rich in history and nature that you would not want to miss out on anything.
Morgan's Wonderland: A theme park that is suitable for all ages.
Helicopter tours: Catch a helicopter tour of the city of San Antonio.
Go Rio: Ride the water on a cruise, navigate the city while learning about its history.
Live performing arts: Witness all kinds of live performing arts at one of the many theaters available in San Antonio.
Festivals: Attend popular winter festivals like Asian festivals and Luminaria.
Yoga Retreats: Enroll for any top-class fitness and yoga retreat in San Antonio to help you stay healthy.
Golf: Play golf at one of the most exquisite golf courses, The Quarry Golf Course. It has an 18-course ground.
Day trips to other cities: There are many places worth visiting outside San Antonio. You can visit the nearby preserves as well.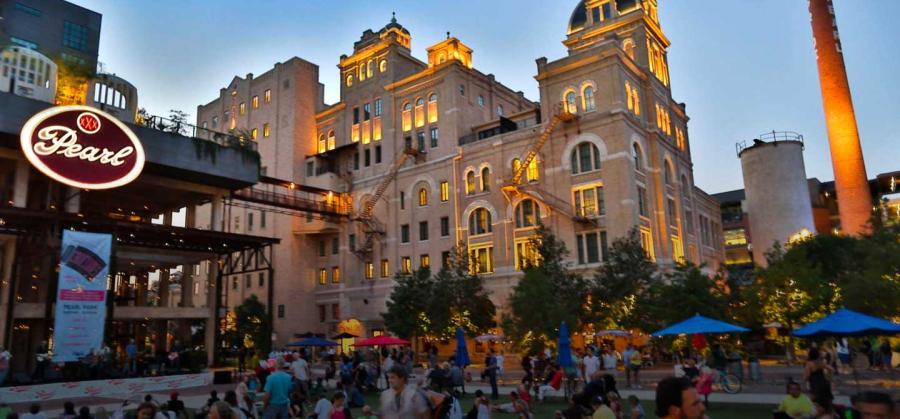 Shops & Restaurants. Are they Open in winters?
Pearl Farmers Market, located north of downtown San Antonio, provides a unique experience as a top culinary and cultural destination. The 22-acre Pearl site is home to The Culinary Institute of America, San Antonio, and the year-round Pearl Farmers Market. You can shop for fresh produce and also taste some of the best food in the city here. You can visit Historic Market Square for some of the best cultural artifacts to get as souvenirs.
San Antonio has a food history that is not widely known. The most famous dish, Tex-Mex links back to San Antonio. It was originally known as Texas Mexican Railway in its early years but is presently known as Tex-Mex. Corn, beef, and chili are a few famous ingredients associated with San Antonio.
Transport
San Antonio has both train stations and Metro rail operating in the city. Amtrak operates in San Antonio with a couple of stations around the city. The train is a better commute option if you care about planning inter-city travel. If you want to get around in the city, the metro rail is a good option. It saves you from all the rush of the city traffic. You can check schedules for the metro on the website of the Texas department of transport.
San Antonio has an excellent bus service that operates in the city. Metro bus has a stopping point at every landmark of the city. San Antonio's public transport network, VIA Metropolitan Transit, operates numerous regular bus routes. If you want to utilize a tour company to get around, Gray Line Tours and the City Double Decker buses are great options. You can get their fares and schedules from the respective websites.
San Antonio has its own airport, San Antonio International Airport. More than thirty national and international flights fly to and from this airport. You can use VIA Metropolitan Transit bus services to reach your destination as it is one of the cheapest means of commuting from the airport. You can also take the airport shuttle or a taxi to reach your destination.
Health
San Antonio has a highly advanced healthcare system. Many public and private hospitals and clinics are available throughout the city and easily accessible. 24/7 emergency is available in hospitals. The staff is incredibly diligent and cooperative. You can visit their websites for more details and book appointments for some healthcare places from their websites. Some famous hospitals are as follows:
Accommodation
You can find several real estate working in San Antonio. You can rent accommodation according to your needs and requirements. In San Antonio, you can also find a one-bed apartment for $565 (approx. €539, £467, $775 CAD, $896 AUD).
Some major operators in San Antonio are: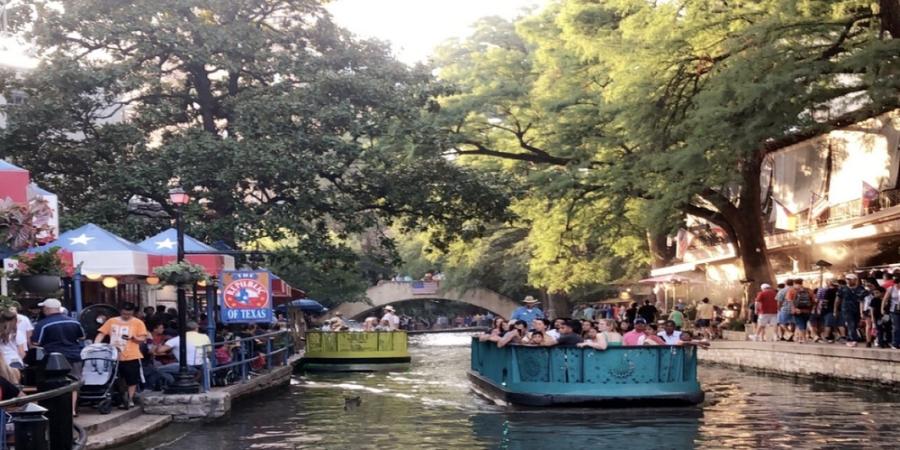 RV/Campers/Motorhome
There are many RV sites available within the city. The nearest ones with ample space are:
Greenlake RV Resort: It has 236 RV sites with all the facilities. Prices start from

$45 (approx. €42, £37, $61 CAD, $71 AUD)

per night, depending on RV type. (https://www.qualityrvresorts.com/)
Hidden Valley RV Resort: It has 74 full sites available for RV or motorhomes. All modern facilities are available. Prices start from

$61 (approx. €58, £50, $83 CAD, $96 AUD)

per night. (https://hiddenvalleyrvpark.com/)
Braun Oaks Campground: Charges per night are

$40 (approx. €38, £33, $54 CAD, $63 AUD)

per person, varying with facilities and amenities. (https://www.hipcamp.com/texas/braun-oaks/braun-oaks-campground)
Packing List
Weather: The fall, winter, and spring weather in San Antonio (Texas) will normally be warm during the day and can be cold during the night. Of course in the fall and spring it will be warmer than in the winter. You have to pack accordingly.

Warm clothing: Even when you go to a warm location like San Antonio (Texas) you should not forget to take some things with you for your trip back home. When you return you are adapted to the warmer weather and need something to protect you from your hometown temperatures.

Consider the Weather: Always look at the type of weather in San Antonio (Texas). Things like humidity, wind, and rain do not show up in the temperature graph but can have a great impact on your wardrobe. There are several sites with long term forecasts and climate information. Is there often a short afternoon downpour like in the tropics, you maybe need to take a strong umbrella and shoos that can cope with the rain. If there is often a lot of wind you might need a more wind-resistant coat.

Check the local Shopping options: Try to find information about the local shopping options near your location in San Antonio (Texas). Are there stores where you can buy all your daily supplies, or are some things difficult to get? For some more remote locations, the options can be limited. If a certain item is really important for you might need to take it with you.

Look at the Local Culture: The local culture in San Antonio (Texas) can impact your wardrobe. If most activities are in more upscale locations you might take some more appropriate clothes with you. Or travelling if you travel to certain countries women need to cover themselves in certain areas.

Amenities: Know what's Included in your house or apartment. Is there a coffee maker, a toaster, a washer and dryer, an iron, what is in the kitchen, what kind of towels are there? Things that are there means you do not have to take them with you. A furnished apartment or house can mean something from a few pieces of furniture to a well-stocked place with all the things you have at home. But most of the time your rental will not be stocked.

Mix and match: Wear layers so you can use your wardrobe more efficiently. And do not worry about wearing something more often, probably only you will notice this.

Important for you: If there is something that is really important for you that you want to have present in your house or apartment, take it with you. This can be something like a special knife for the kitchen, or a small mirror that you use in the morning. You can also purchase it locally if it is not that expensive.

Pet supplies: If you take your pet with you don't forget to take supplies for a few days with you. And enough medication, vitamins, or other supplies if you can not purchase them in San Antonio (Texas) locally.

Food: Don't take a lot of food with you. Only when there is something you really can not live without you, and it is not too heavy you could consider taking it with you.

Towels: Not all locations include bigger towels for the swimming pool or a visit to the beach. If you have to take them and don't have a lot of room you can buy some big thin towels.

Office supplies: Normally you will not find any office supplies in your house or apartment. If you think you will use them you could pack some supplies like a scissor, notepaper, envelopes, some pens, and more depending on your needs.

Limit yourself: Don't take too many shoes and jackets, you will not need them that often.

Best-fitting: Bring your favorite and best-fitting items that can multi-function

Washer: Do you have a washer and dryer onsite, you don't need to pack a lot of clothes
Clothing
Basics
Casual
Smart
Footwear
Toiletries
Beauty
Hygiene
Clothing
Basics
Casual
Outdoor
Footwear
Accessories
Toiletries
Medicine
Miscellaneous
Other
Toiletries
Beauty
Hygiene
Hair
Other
Medicine
Miscellaneous
Technology
Travel and Free time
Travel
Free time
Important
Documents
Money
Other locations close to this location:
Travelers' Map is loading...
If you see this after your page is loaded completely, leafletJS files are missing.
If you have any additions, or comments on the content on this page, please use our contact form to let us know.
Detailed weather during the year for San Antonio Texas
What to do during the year in San Antonio Texas