Why Do Snowbirds Visit Florida?
Winter is currently the best window of opportunity for snowbirds to visit Florida. That said, there are plenty of reasons to visit the beautiful city. There are also reasons to visit Miami this season. From blizzards to snowstorms, Northerners from Canada the northern US, and also from northern Europe are now focused on fleeing their homes to settle in Florida. Florida is one of the areas with the best weather in the world and has a growing snowbird community. There are many people from around the globe that flock to the city in winter. Therefore, the region has earned a nickname as the Sunbelt Region. It sees about 1 million seasonal residents annually.
Why Do Snowbirds Visit Florida?
Snowbirds like to visit Florida as the winter weather is sunny and mild, the chance of hurricanes is low, and the prices are lower. Florida has many places to visit and things to do, it has smaller beach towns and many beautiful beaches.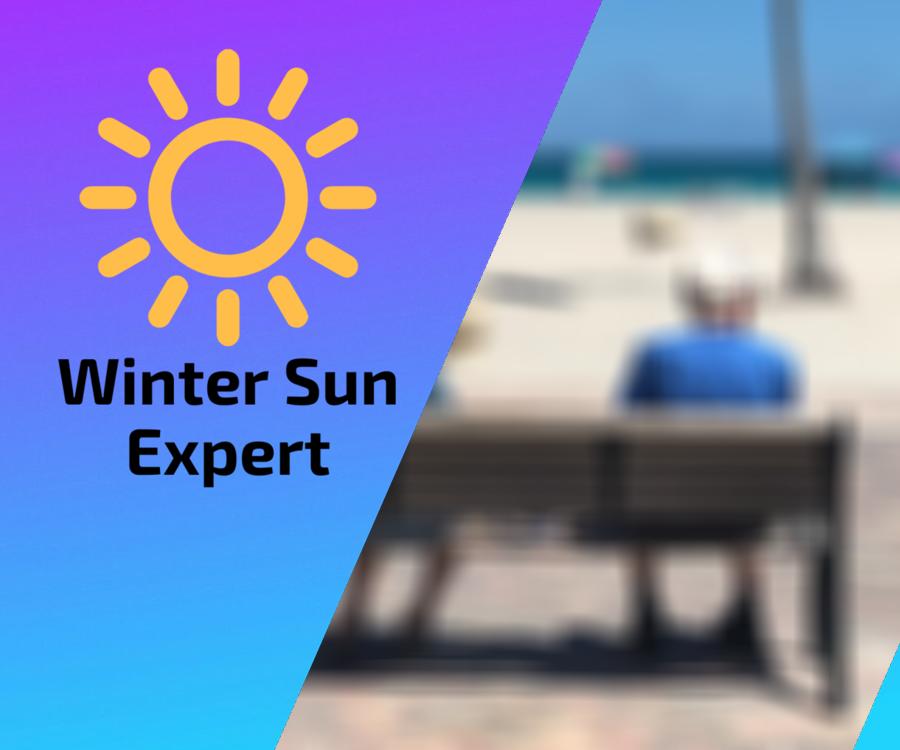 Now it is your chance. Our guide will provide a detailed explanation of everything you should know about becoming a Florida sunseeker, including saying goodbye to the snow world.
Choosing a Destination
Florida is definitely a big state. Therefore, few tourists actually comprehend just how diverse it is- this is until they experience it for themselves. As an aspiring snowbird, you first need to conduct your research. Big cities often attract the most sunseekers. However, choosing the right town could be a daunting task altogether.
From Jacksonville to Miami, there is always something for everyone. For individuals with an aspiration to do something in this city, Orlando, Tampa, as well as Ft. Lauderdale are natural choices to look into. These cities are quickly beaming with something new to pursue and are currently frequented by visitors as well as residents every other year. There is also always something new to do.
This implies that you can't go wrong with the likes of Boca Raton, Juno Beach, St. Augustine, as well as Naples if you are seeking a small-town experience. Other than conducting extensive research, you should visit a few parts of Florida to get a feel for the place yourself. It is daunting to judge a city from pictures online. Exploring the area yourself would be more rewarding. Once you have located a destination to settle in, you should now prepare for winter!
Here is how!
For most sunseekers, heading down to Florida means traveling in November and then staying through February. Prior to leaving your home, you should take care of a few things. First of all, you should secure your house. This means putting your bills in order by putting your utilities on hold. You should also consider shutting off things you will not need when you are away. Remember to forward your mail. It is a perfect idea to ask your friends or relatives to stop by and check your house when you are away. Having someone around will ensure that everything you left is still intact as you left it. Create a plan aimed at helping you to store your valuables.
Here, you can invest in fire-proof safety gear for your home. It should help you to secure things with a reliable person when you are away. One major drawback is the fact that thieves can be on the lookout for various houses that seem unattended for quite a long time. To deter them, you can use a reliable alarm system coupled with cameras. This is how to take the necessary precautions. Also, you can turn off all the phones inside the house, given that they might ring in your absence, thereby making it known that you are unavailable. Care to leave your lights on in the house and then keep the windows locked. Of course, these are just small steps that can go a long way! You should now be on your way to sunny Florida!
Moving to the Adventurous Land
Now that you have secured your house back home, it is time to fly south for that summer vacation. Enjoy the sun coupled with local culture during that time away. Try the great sumptuous food the city has to offer and then dare to involve yourself in various local groups. Of course, there are plenty of groups in Florida that can facilitate your travel around the city. They are also an ideal way of meeting people. Remember to check in with a couple of friends as well as family back home when you are gone. It is difficult enough to leave your loved ones behind. However, you can always remind them that they are allowed to visit you if they would like to escape the terribly cold weather. Besides, it is pretty much normal to take some time to adjust to the new winter home. Travel and see for yourself why South Florida is one of the best spots to take a winter break-in.
Top Reasons Why You Should Go To Florida as a Sunseeker
Florida is also known as the sunshine state. It is one of the largely populated areas in the U.S. with a population of about 20 million. The state is also broken into four main geographical areas, namely Uplands, the Keys, The Panhandle, as well as the Everglades. The location of the city is in the south. It offers its residents ample job opportunities coupled with gorgeous weather all year round. Perhaps that is why most sunseekers prefer to visit the city. Florida is also home to Mickey Mouse as well as over 700 miles of beautiful beaches. In this paradise, there has never been a shortage of activities to engage in. This carefree approach makes life easier.
Here are a few places to visit when you go to Florida. We also tell you why.
Miami Beach- Miami has over 20,000 residents with the most significant art collection across the world. It also has great beaches, dynamic night sports, coupled with top restaurants. The city has an impeccable reputation as a revered party place. Therefore, there are a couple of family-friendly things you should be able to do in the area. Almost 30 distinct neighborhoods grace the city, thereby making Miami Beach the right place for a diverse group of residents and tourists.
Currently, Miami is ranked as one of the top 100 best places to live. It is a respected melting pot of a unique culture where people celebrate food, art, as well as entertainment. While it is just one city, it also represents various destinations across the world. This is a significant trait that most travelers have discovered so far. The existence of a variety of languages has also grabbed the attention of visitors. But it is the luxurious look that catches the visitor's eye.
Alongside its relocated cultures are the top-rated accommodations, spas that can easily lure you, especially if you have a taste of endless culture and amenities coupled with entertainment as well as easy-access nature. Travelers from the U.S. can often save on domestic flights while forgetting about exchanging currency since there is no passport needed to enjoy the peace of paradise in this beautiful land. Miami is also one of the few areas in America that provide its people with a subtropical climate as well as sunshine across the entire year. During the hurricane season, it is evident that the bouts of rain will be followed by the sun. This is definitely a great thing! It would be a shame for the miles of beaches to get wasted by terrible weather.
Why You Should Settle In Florida During Winter
– Endless Shopping
Being a traveler, you need some retail therapy. This could be shopping until you are stress-free in the city. Mecca is a reliable shopping area as it is not short on revered stores that serve shoppers of different calibers as well as budgets. From the outdoor malls decked in high-quality products to wallet-friendly retail outlets, Miami travelers can easily choose whether to spend or save their money. Go ahead and read up the top two best malls in Miami in the next paragraphs.
1. Lincoln Road Mall
The south beach has an outdoor pedestrian mall known as the Lincoln Road Mall. It is a peculiar renaissance because it welcomes free programs such as yoga and music, new stores, as well as a variety of dining options. You can stroll to the promenade in search of unique brands, including All Saints, Nespresso, and Scotch.
2. Design District Mall
Get our daily gift card by the retail store. It is always the season for something unique. Our personal shopping assistants will help you in selecting a variety of commodities from the category you need. These stylish presents should definitely suit your needs.
– Fusion of Flavours
With more than 200 ethnicities living in Florida's Miami, it is definitely no surprise that diversity is vastly represented in dining. You will come across freshly caught sushi, Spanish tapas, coupled with the delicious Caribbean jerk chicken inspired from various countries across the world. The award-winning restaurants aren't the only fare worth tasking. The street vendors in Miami serve serious eats such as crispy empanadas coupled with curried chicken. The corner cafes serve delicious Cuban coffee with pastelitos, which are worth incorporating into your itinerary.
– Setting Sail On The Ocean- Great Boating Destinations
Without a doubt, the pre-post cruise can be as vital as the cruise. This is why Miami is still people's favorite spot. The port provides endless attractions to entertain cruisers prior to setting sail on the ocean vividly. With a day to spare, various travelers can quickly get the taste of the region while working on the base tan. Individuals intending to have a short stay during summer need to look into a tour or better yet check out the Miami weekend itinerary.
– The Warmth Is Perfect
Some areas in Florida are warmer than others all year round. Such places have mild winters. But some locations can be comfortably hot. They are such as the Nevada Desert. Florida is situated in the southern part of the state. This is closer to the equator, meaning it has the ideal warmth needed. That is also why it is recognized as the sunshine state.
– You Will Love The Cultural Heritage
Florida earned the name La Florida from the prominent Spanish explorer known as Juan Ponce de Leon in 1513. Because of its first settlement of the Spanish individuals coupled with the connection and neighboring to Cuba, Florida has a significant Hispanic culture and admirable diversity. During your stay, you can try out the Cuban food while listening to Caribbean music in your favorite restaurant. With the beaches as well as islands, you can also enjoy the summery feeling in the winter months. Over and above, it is roughly estimated that more than half a million retirees who are winter visitors, too, take up residence on the beaches of this beautiful city. Besides, the islands have plenty of palm trees lined along the beaches- this is just a boat ride away.
– Enjoying Airboat Rides
Winter visitors seeking the perfect flora and fauna experiences will not be disappointed by the off-beaten experience offered via airboat rides. Discover the scenic tour boat on Lake Osceola located in the affluent leafy suburbs of Orlando. Typically, the trip provides long rides, which are also guided cruises via three lakes as well as narrow human-made canals found in Winter Park.
– Enjoying The Venetian Vibe At Fort Lauderdale
In multiple ways, visiting Florida during winter is pretty much all about the water. But it is not just about the apparent sense of unique waves gazing at the golden shoreline. It is more of the soft hands of Lauderdale Beach, which is a significant playground for people from different backgrounds including surfers who are focused on tackling the breakers rolling endlessly into the landscape and the winter visitors who snooze and rest below the trees at the beach.
Apart from that, the Great Fort Lauderdale delivers water not just inland but on the channels too. This makes it America's Venice. In this region, you should be ready to find a variety of activities galore, including fishing, boat trips, in addition to kayaking. You will also realize that there are plenty of activities and attraction sites that do not really involve wetting your feet at all. If you are a shopaholic, you can indulge in purchasing sophisticated designs in exclusive boutiques such as The Galleria Mall and Swap Shop Market Place.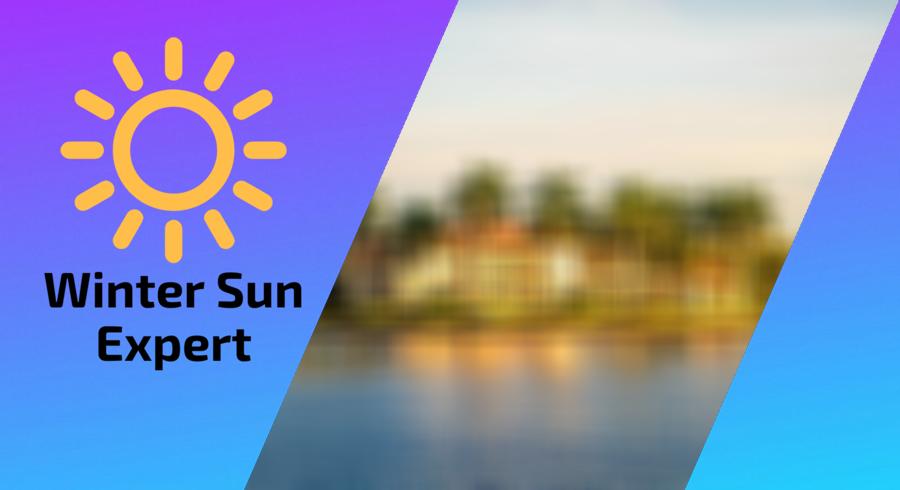 – The Comfortable Stay In Florida
Florida has a high standard of accommodation. Therefore, winter visitors can enjoy the luxurious apartments in the area. To be precise, the Virgin Holidays is known to have a great selection that suits all, including the Pelican Grand Resort, which is a relaxing 4-star hotel in Greater Fort Lauderdale.
Additional Information-What Months Do Snowbirds Visit Florida?
Just like the birds migrate north in winter, so do sunseekers come to Florida. These people flee their homes in search of warmth. Whether you are a self-proclaimed individual seeking warmth or just taking advantage of the comfort provided by the environment in Florida, we are answering all your questions and providing tips for winter travelers as well as vacation renters. While it varies every year, most winter visitors fly into Florida in summer in preparation for settling during winter. The season benefits vacation renters because of the increased rental inventory.
If you are a winter traveler swapping out of the prestigious sweltering tourist season, then you need time for the stunning scenery of the beautiful Colorado Mountains. When you are away, try to aim for the average temperature of approximately 85 degrees. The humidity should be roughly 50 percent. Therefore, if you have a family, you can always escape the warmth even if your home will take the heat. You need to take precautions when settling in. Otherwise, you will find warped woodwork coupled with mold as well as mildew. If you want to regulate indoor humidity, here are a few things to look at or weigh in on:
Program the air conditioner in such a way that it runs for just a couple of hours in a day
Close the dampers in your fireplace
Seal your windows
Care to cover the vents
Take-Home
Florida's economy is perfect for winter visitors. Whether you are renting or buying a house, Florida is going to provide you with a vigorous life in the colder months. If you intend to relocate to this beautiful land for the winter period, then you should plan as early as possible. Ensure you book in a location you aspire to stay in. If you'd like to save money, then stay longer in one place. You can quickly get a better rate for six months rental as compared to one month. If you are a winter visitor in Florida, you need to plan to purchase a home eventually. You can consider checking out the Florida Retirement Guide and garner tips on how to select a retirement community that suits your preferences before you decide to move. This is likely going to provide you with a perfect opportunity to know your surroundings better. Well, there you have it. If you are a winter traveler seeking to settle in Florida, we have shared a couple of tips to help you.
Packing List
Weather: The fall, winter, and spring weather in Florida will normally be warm during the day, but can be chilly during the night. Of course in the fall and spring it will be warmer than in the winter. You have to pack accordingly.

Warm clothing: Even when you go to a warm location like Florida you should not forget to take some things with you for your trip back home. When you return you are adapted to the warmer weather and need something to protect you from your hometown temperatures.

Consider the Weather: Always look at the type of weather in Florida. Things like humidity, wind, and rain do not show up in the temperature graph but can have a great impact on your wardrobe. There are several sites with long term forecasts and climate information. Is there often a short afternoon downpour like in the tropics, you maybe need to take a strong umbrella and shoos that can cope with the rain. If there is often a lot of wind you might need a more wind-resistant coat.

Check the local Shopping options: Try to find information about the local shopping options near your location in Florida. Are there stores where you can buy all your daily supplies, or are some things difficult to get? For some more remote locations, the options can be limited. If a certain item is really important for you might need to take it with you.

Look at the Local Culture: The local culture in Florida can impact your wardrobe. If most activities are in more upscale locations you might take some more appropriate clothes with you. Or travelling if you travel to certain countries women need to cover themselves in certain areas.

Amenities: Know what's Included in your house or apartment. Is there a coffee maker, a toaster, a washer and dryer, an iron, what is in the kitchen, what kind of towels are there? Things that are there means you do not have to take them with you. A furnished apartment or house can mean something from a few pieces of furniture to a well-stocked place with all the things you have at home. But most of the time your rental will not be stocked.

Mix and match: Wear layers so you can use your wardrobe more efficiently. And do not worry about wearing something more often, probably only you will notice this.

Important for you: If there is something that is really important for you that you want to have present in your house or apartment, take it with you. This can be something like a special knife for the kitchen, or a small mirror that you use in the morning. You can also purchase it locally if it is not that expensive.

Pet supplies: If you take your pet with you don't forget to take supplies for a few days with you. And enough medication, vitamins, or other supplies if you can not purchase them in Florida locally.

Food: Don't take a lot of food with you. Only when there is something you really can not live without you, and it is not too heavy you could consider taking it with you.

Towels: Not all locations include bigger towels for the swimming pool or a visit to the beach. If you have to take them and don't have a lot of room you can buy some big thin towels.

Office supplies: Normally you will not find any office supplies in your house or apartment. If you think you will use them you could pack some supplies like a scissor, notepaper, envelopes, some pens, and more depending on your needs.

Limit yourself: Don't take too many shoes and jackets, you will not need them that often.

Best-fitting: Bring your favorite and best-fitting items that can multi-function

Washer: Do you have a washer and dryer onsite, you don't need to pack a lot of clothes
Clothing
Basics
Casual
Smart
Footwear
Toiletries
Beauty
Hygiene
Clothing
Basics
Casual
Outdoor
Footwear
Accessories
Toiletries
Medicine
Miscellaneous
Other
Toiletries
Beauty
Hygiene
Hair
Other
Medicine
Miscellaneous
Technology
Travel and Free time
Travel
Free time
Important
Documents
Money
Other locations close to this location:
Travelers' Map is loading...
If you see this after your page is loaded completely, leafletJS files are missing.
If you have any additions, or comments on the content on this page, please use our contact form to let us know.