Also known as the "place of divers", Bucerias is a little beach resort located in Nayarit, on the coast of Bahia de Banderas, about 18 km (11 Miles) northwest of the Puerto Vallarta airport. It is a great alternative to the bustling life of nearby Puerto Vallarta.
The locals here are friendly. There are fun outdoor activities, art galleries, and outstanding restaurants. This area also has sorry unmatched mountain and bay views, and beautiful beaches snowbirds can enjoy.
Why should people stay during the winter?
Among the top reasons why snowbirds should consider Bucerias as their choice location, is the laidback nature of the town. There are fewer people during winter and you won't find crowds at the attractions you want to visit, or other activities you want to engage in.
Bucerias tropical climate is also a major attraction for snowbirds. It is sunny all year round in this part of Mexico. So for snowbirds, winter here will be a lot warmer than back in their home countries.
The town is also rich in culture and tradition. You will not be short of activities and things to see during your stay.
Climate
Bucerias enjoys a tropical climate. Lots of rainfall occurs during the summer, while there is very little rain during winter. The average temperature here is 26°C (79°F). July is the warmest month with temperature averaging 28.4°C (83°F) and with an average of 22°C (72°F). January is relatively the coldest month in Bucerias. However, the weather is sunny and warm throughout the year.

Safety
Contrary to what many people might think of Mexico, many of its locations, like Bucerias are actually safe for snowbirds. As a small town, there is hardly any form of crime or violence. Snowbirds in the area don't have to be afraid about being kidnapped or hurt some other way. Incidents like bag-snatching, mugging, or scams are most likely not going to happen to you while on your trip.
Communication, internet, and cellphone in Bucerias, Mexico
In this little beach town, Spanish is not lost to its locals. Many of them speak Spanish by default, but can also speak some English. Many stores or business owners you will meet will be able to communicate with you in English.
While your cellphones will work in Bucerias, it is good to ensure that you know the roaming charges because it can be very expensive. It will be cheaper to use a local SIM.
Snowbirds can purchase new SIM cards at local stores in the town. Some of the network service providers are Telcel, Movistar, and IUSACEL. These companies offer both call and data service bundles that are cheap. You could occasionally get bonuses too.
Things to see in Bucerias, Mexico
In no particular order, here are some suggestions for things you could see while on your trip:
El Buzo: El Buzo is an awesome plaza area with many great restaurants and shops. It has a nice flea market vibe to it. There is also a really cool statue and a beautiful beachside.
Parish of Our Lady of Peace: This is a typical Mexican catholic church in Bucerias. It's whitewashed walls and gold highlights make the church beautiful structure tourists visit to see the architecture and also take part in services.
Wibit Mex Bucerias Waterpark: This large water park has some really cool water slides, and pools. Snowbirds can enjoy long hours in the water, try out slides, or just swim.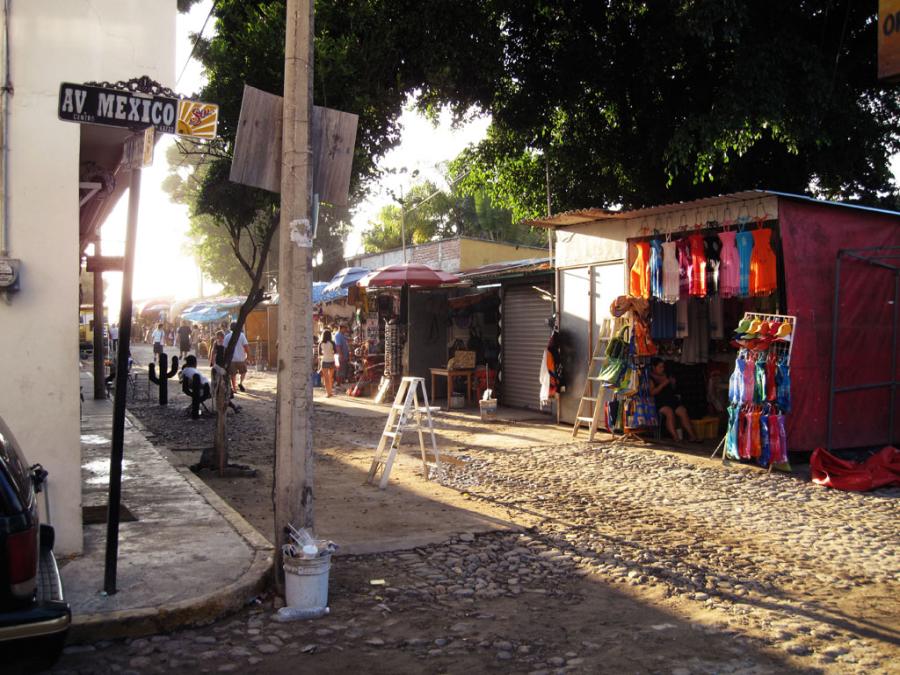 Things to see not far from Bucerias, Mexico
The fun doesn't end in Bucerias. In nearby cities and towns, there are still some interesting attractions snowbirds will like. Example of nearby attractions are:
El Cora Crocodile Sanctuary: This is a small reptile Sanctuary located in nearby Nuevo Vallarta. Through visits or guided tours, snowbirds can see crocodiles on their natural habitat.
Flamingos Golf: Snowbirds interested in some golfing can go to see this amazing golf course. It has a great layout, quiet and also a cool covered outdoor area that has a bar, and snacks too.
Activities in Bucerias, Mexico in the winter
Camping: As a fan of the outdoors, you can make the best of organized camping activities in Bucerias. For a small fee, you get to experience the outdoors with other tourists like yourself under the guidance of an experienced team.
Whale watching: Humpback whales are a major attraction to Bucerias. All year, they can be seen swimming around and playing with their young calves or other whales, or you could find them in the usual mating ritual.
Shopping: You can take advantage of the great shopping scene available here. Souvenirs, art, and handcrafted items are some of the things you could purchase for a small price at different markets. You could also shop for clothes and other items without worrying too much about the cost.
Visit art galleries and museums: Snowbirds can visit a number of art galleries and museums within Bucerias to catch a glimpse of local talent and history.
Shopping + Restaurants. Are they open in the winter?
The shops and restaurants in this little town are mostly open during winter. Tourists visit all year, so the businesses stay open to meet demand.
While you shouldn't expect to find some world-famous names, you can find some interesting items in the stores. Typically, items will be cheaper than they are back home.
At the restaurants, you have the opportunity to explore with your tastebuds. Snowbirds can enjoy a wide variety of meals. From local to international dishes, there's going to be restaurants open to keep your belly filled.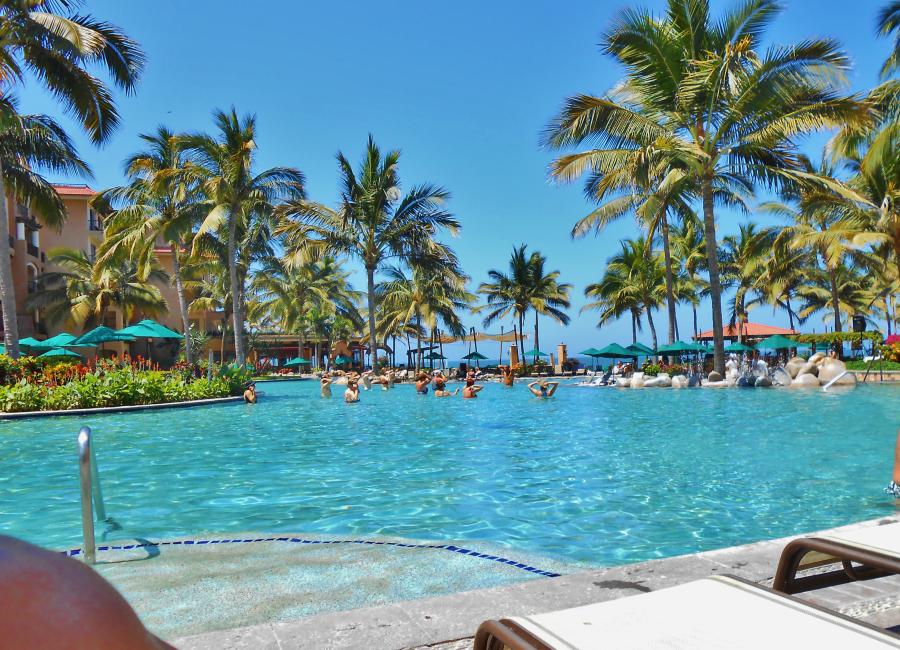 Transport
The nearest airport to Bucerías is Puerto Vallarta (PVR). From the airport, you can get a bus or car ride into town.
Buses are the cheapest and most available means of transportation. They can easily be found at usual bus stops, or hailed by the road. The buses operate within and around Bucerias.
Taxis are also very common, but usually more expensive than buses. They are faster and more convenient. They are easily found around popular locations like hotels, shops, or beaches. These taxis go to all parts of the town.
Car rentals are available to visitors with their licenses. It is advised to book online before your trip. Car rentals can be very expensive but they give you the flexibility to go wherever you want, at your pace.
Health
You should make sure that you have enough money or travel insurance to cover your health expenses.
There are local clinics and hospitals available to help you out with any medical issues or emergencies that might arise. No one plans or intends to have a medical problem but you should make sure you know where some of the nearest clinics or hospitals are located. They offer top quality services but they are more expensive and expect payment before service. One of the most popular private hospitals in Bucerias is The CMQ hospital.
Doctors and dentists in Bucerias are well trained and speak English. Whether in public or private hospitals, you are sure to get great quality treatment.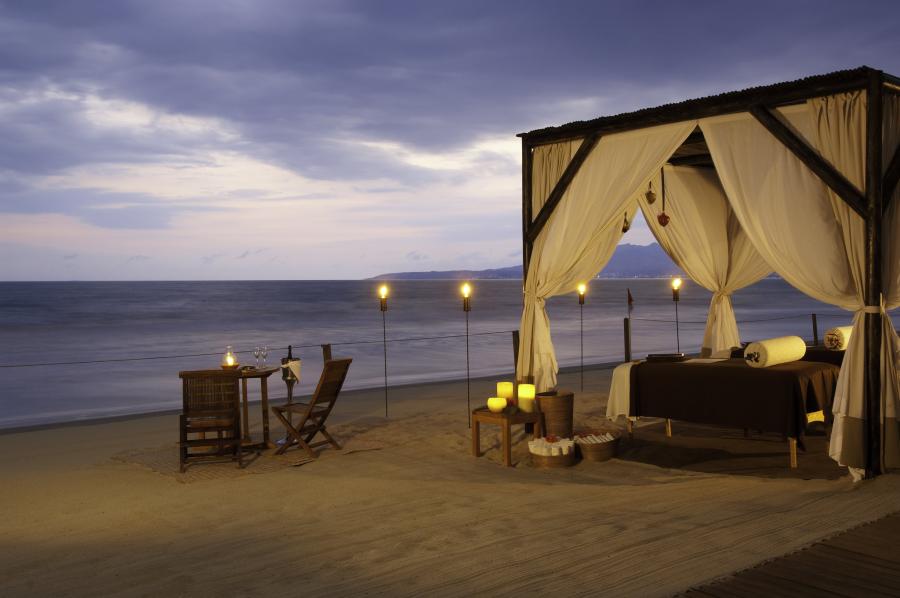 Accommodation
There are not so many housing options here, but generally, there's a fair number of available accommodation for snowbirds. You can rent big villas or small houses, depending on your preference or budget.
A well-furnished villa with a pool or view could cost over $600 (approx. €503, £450, $779 CAD, $814 AUD) monthly, and a smaller comfortable flat could cost $350 (approx. €293, £262, $454 CAD, $475 AUD). When you're picking your place, if you're dealing with the landlord yourself, you should make sure you don't accept the first price offered to you. As a visitor, they could assume you can afford anything they tell you. So make sure you beat down the price and also look out for available amenities.
Packing List
Weather: The winter weather in Bucerias (Mexico) will normally be hot during the day and hot/warm during the night. You have to pack accordingly.

Warm clothing: Even when you go to a warm location like Bucerias (Mexico) you should not forget to take some things with you for your trip back home. When you return you are adapted to the warmer weather and need something to protect you from your hometown temperatures.

Consider the Weather: Always look at the type of weather in Bucerias (Mexico). Things like humidity, wind, and rain do not show up in the temperature graph but can have a great impact on your wardrobe. There are several sites with long term forecasts and climate information. Is there often a short afternoon downpour like in the tropics, you maybe need to take a strong umbrella and shoos that can cope with the rain. If there is often a lot of wind you might need a more wind-resistant coat.

Check the local Shopping options: Try to find information about the local shopping options near your location in Bucerias (Mexico). Are there stores where you can buy all your daily supplies, or are some things difficult to get? For some more remote locations, the options can be limited. If a certain item is really important for you might need to take it with you.

Look at the Local Culture: The local culture in Bucerias (Mexico) can impact your wardrobe. If most activities are in more upscale locations you might take some more appropriate clothes with you. Or travelling if you travel to certain countries women need to cover themselves in certain areas.

Amenities: Know what's Included in your house or apartment. Is there a coffee maker, a toaster, a washer and dryer, an iron, what is in the kitchen, what kind of towels are there? Things that are there means you do not have to take them with you. A furnished apartment or house can mean something from a few pieces of furniture to a well-stocked place with all the things you have at home. But most of the time your rental will not be stocked.

Mix and match: Wear layers so you can use your wardrobe more efficiently. And do not worry about wearing something more often, probably only you will notice this.

Important for you: If there is something that is really important for you that you want to have present in your house or apartment, take it with you. This can be something like a special knife for the kitchen, or a small mirror that you use in the morning. You can also purchase it locally if it is not that expensive.

Pet supplies: If you take your pet with you don't forget to take supplies for a few days with you. And enough medication, vitamins, or other supplies if you can not purchase them in Bucerias (Mexico) locally.

Food: Don't take a lot of food with you. Only when there is something you really can not live without you, and it is not too heavy you could consider taking it with you.

Towels: Not all locations include bigger towels for the swimming pool or a visit to the beach. If you have to take them and don't have a lot of room you can buy some big thin towels.

Office supplies: Normally you will not find any office supplies in your house or apartment. If you think you will use them you could pack some supplies like a scissor, notepaper, envelopes, some pens, and more depending on your needs.

Limit yourself: Don't take too many shoes and jackets, you will not need them that often.

Best-fitting: Bring your favorite and best-fitting items that can multi-function

Washer: Do you have a washer and dryer onsite, you don't need to pack a lot of clothes
Clothing
Basics
Casual
Smart
Footwear
Toiletries
Beauty
Hygiene
Clothing
Basics
Casual
Outdoor
Footwear
Accessories
Toiletries
Medicine
Miscellaneous
Other
Toiletries
Beauty
Hygiene
Hair
Other
Medicine
Miscellaneous
Technology
Travel and Free time
Travel
Free time
Important
Documents
Money