Spend your fall, winter, or spring in Pahoa, Hawaii: Is Pahoa a good snowbird location?
The small, picturesque town of Pahoa is a comfortable little setting for people who are looking for a peaceful escape on the Big Island. Better known as the "downtown" of the Puna region, the place is an important historic town and it offers unimaginable beauty and a charming atmosphere to its visitors. There are many attractions for snowbirds to enjoy the cultural setting and natural beauty of the region, a nice and quiet vacation away from all the hustle in the big cities.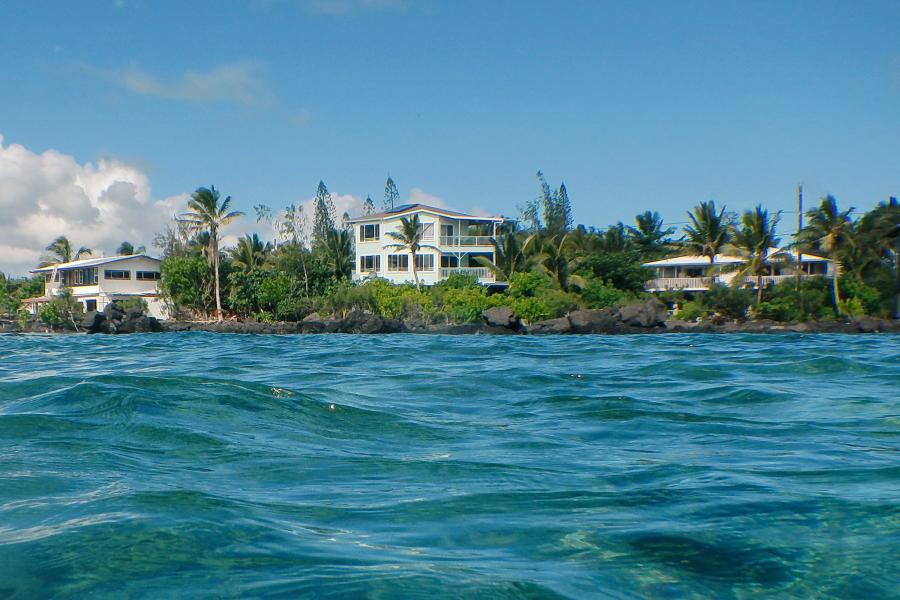 Why should people visit during the fall, winter, or spring?
Pahoa enjoys a tropical climate throughout the year. Many people prefer visiting in winter as the weather is comfortable, and the atmosphere is perfect to move around and explore the historic buildings and cultural aspects of Pahoa. The town may be slow-paced, but it offers multiple amenities to the visitors including beaches, hiking trails, fishing, star gazing, and many more. The locals are referred to as "hippies" and are popular for their positive, easy-going attitude.
Climate
Pahoa is located above sea level, and experiences a typical tropical climate throughout the year. The average temperature stays around 62°F - 80°F (17°C - 27°C) in winter and during this time period, Pahoa experiences the most rainfall. The nights can get chilly so it is advised to pack appropriately.

Things to see in Pahoa, Hawaii
Pahoa is a fascinating town rich in natural beauty. There are many places you can explore during your stay in the town. Some of the best places to visit include:
Lava Tree State Park: The state park is home to a forest of lava trees. The monument depicts the disastrous effects of the lava which flowed through the forest, leaving behind a peculiar sight to see with molds of trees.
Mackenzie State Park: You can visit the park to see the after-effects of the lava which made its way to the sea. The newly formed cliffs are a remarkable sight to see and people come here to enjoy a nice fishing experience. It is also known to be a great hiking and picnic spot.
Kehena Beach: A beautiful black sand beach where you get to experience the peaceful tropical breezes and enjoy the laid back atmosphere of the place. There is a drum circle every Sunday and a lagoon at the back. You will even find green turtles resting on the sand. It's a perfect spot to relax and take in the picturesque views of the beach.
Maku'u Farmers Market: Held every Sunday. You can come by the market to enjoy the lively atmosphere, buy some fresh produce, and taste the large variety of food offered. Here you can even enjoy the different cuisines including Thai, Mexican, and Japanese.
Steam Vents: You can take a walk around the trail which leads to the steam vents of Pahoa, an interesting spot where you get to see the hot springs up close. Many people like to come here to enjoy the scenic beauty of the trail and take in the beautiful landscape.
Things to see not far from Pahoa, Hawaii
There are many places and towns in the surrounding areas that one can visit:
Isaac Hale Beach Park: Located at a distance of 12.7 Miles (20 km)

from the town. This black sand beach is a peculiar sight for visitors but it has its glory. It was formed in 2018 and it offers the most spectacular views one can imagine.

Hawaii Volcanoes National Park: Located at a distance of 32.4 Miles (52 km) from the town. Here you will find some of the most magnificent landscapes in the world. This is a popular spot for tourists who come to learn about the interesting history of the volcanoes and admire the landscapes. You can visit www.nps.gov/havo/index.htm to learn more about the park.
Rainbow Falls: Located at a distance of 20.7 Miles (33 km)

from the town. The waterfalls are 80 feet tall and they fall over the lava cave which is known to be the home of the ancient Hawaiian goddess, Hina according to the legends. You should visit this place in the morning to see the mesmerizing rainbows.

Liliʻuokalani Park and Gardens: Located at a distance of 19 Miles (31 km)

from the town. The place is dominated by the Edo-style Japanese gardens, a Japanese teahouse, Waihonu Pond, bridges, pagodas (ancient Japanese architecture), statues, and Torii. You can enjoy a nice picnic in the area.
Activities in Pahoa, Hawaii in the winter
You can spend a wonderful time at Pahoa as the place offers many activities for you:
Beaches: Spend some time at the beaches of Pahoa to enjoy the serene environment and tropical winds.
Day trips: The Big Island features many small islands with interesting landscapes and lots of natural beauty. You can visit these nearby towns on a day trip from Pahoa.
Visit the parks: The State parks are ideal for a nice walk around the town. You can enjoy the nice weather by going out on a picnic.
Explore the town's culture: Pahoa is rich in culture. You can visit the village if you're interested in learning about the old historic buildings and the vintage shops.
Yoga: Enjoy a breath of fresh air with the ultimate yoga retreat. Pahoa allows you to admire the natural beauty with your favorite activities.
Fishing: Many state parks of the town feature fishing spots. The fresh fish of Pahoa is popular in the area and the experience is one of a kind.
Markets: The Maku'u Farmers Market is a great place to explore if you're a visitor in the town.
Golf: You can visit the Hilo Municipal Golf Course if you're a golf lover. Even though it isn't located in the town itself, this golf course is hardly a 20-minute drive from the town.
Hiking: There are many trails present for you to explore the natural beauty of Pahoa. For all the adventurous people, this experience guarantees the most breathtaking views.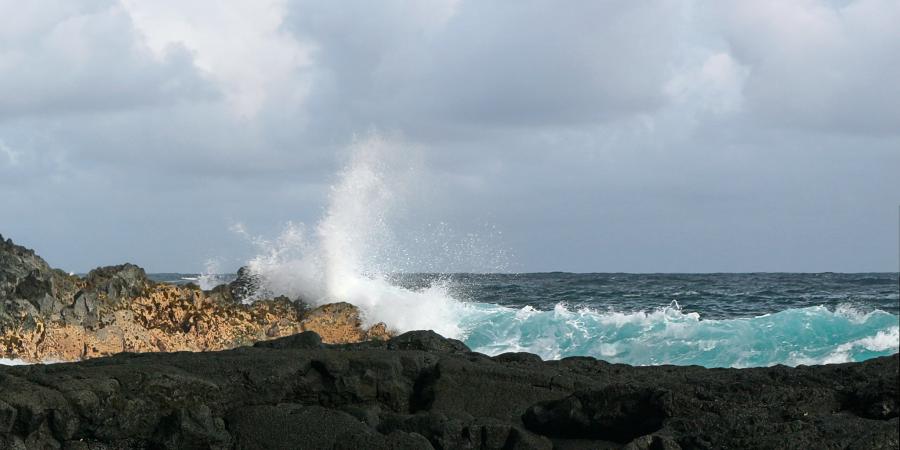 Shops & Restaurants. Are they Open in winters?
As Pahoa is a popular winter destination, you will be able to find many small markets and shops in the town. There is a large variety of fresh produce at the farmer's markets along with other essentials available at the modern supermarkets. You will be pleasantly surprised by the beautiful boutiques and galleries present in the Village center. There are aesthetically pleasing cafes, small craft stores, and many other remarkable aspects that highlight the culture of the small town. Here's a list of places you must visit for a great shopping experience:
Maku'u Farmers Market
Pahoa Village Center
Malama Market
When it comes to the local cuisine, the town is popular for its fish. If you are a visitor in the town, you must taste the fresh fish which is popular among the locals. You won't find any international food chains in the area, but make sure you enjoy the different local restaurants to explore the town's gastronomy.
Transport
The nearest airport to the town is the Hilo International Airport which is located at a distance of 19.2 Miles (31 km) from the town. There is no direct bus route from the airport to Pahoa. The most common way of traveling to and fro is either through a taxi or by car.
Having a car can be convenient during your stay. You can rent one at the airport easily, but there are also numerous other locations if you do not want to rent one all the time.
The only available public transport service in the area is the Hele On-Bus which is a service provided by the County of Hawaii Mass Transit Agency. This public bus service is ideal for traveling both locally and regionally. There are bus stops all around Hawaii so it is quite easy for you to move around the area and explore the different islands. The trips can take up a lot of your time so if you want a quick round to a nearby island, you can take a taxi to get to your destination quicker. You can find more information on www.heleonbus.org/.
If you want to use public transport, an easy way to find the best route is to use Google Maps. Find the directions from your starting point to the destination, and click on transit. It will then show you the public transport options.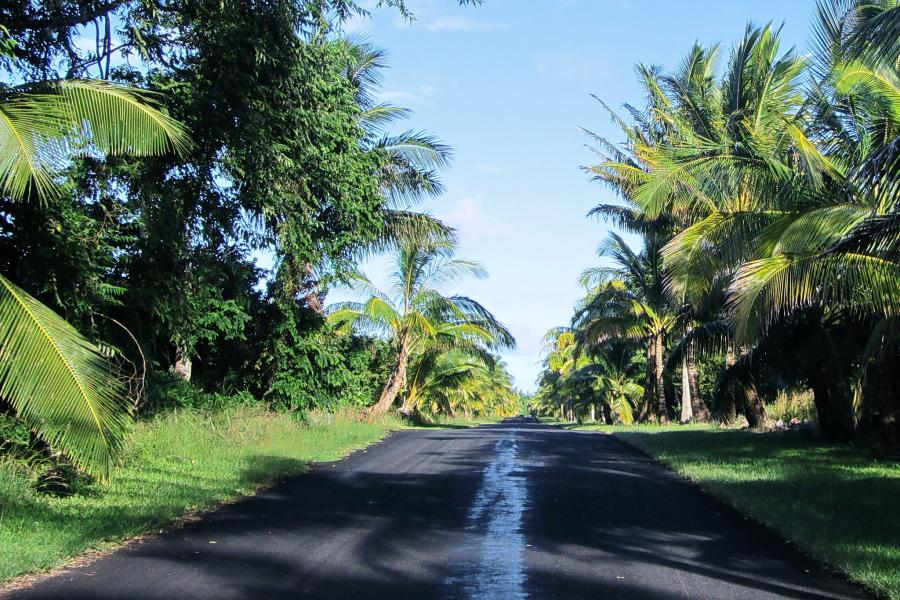 Health
The healthcare units in Pahoa are well-organized and advanced in their services. There are professional doctors available with a well-trained medical staff present 24/7 to cater to your medical emergencies. You are provided with all sorts of facilities here including adult day health, in-patient medical and rehabilitation care, x-ray, and lab services. The most widely known healthcare centers in the area include:
Accommodation
If you are a visitor to Pahoa, you can easily find a decent place to stay in the town during winter with rates as low as $700 (approx. €652, £562, $939 CAD, $1058 AUD) /month. Some of the most commonly used organizations for finding a nice second home are mentioned below:
Winter Camping
If you're looking for a great camping experience, there are many options available for you within and around the town. Some of these include:
Hamakua Camping Cabins: Visit the Hammock Cabanas for the perfect camping experience just a few minutes away from Pahoa. The place offers a luxurious form of camping (glamping) with the most exquisite setting. The cabins are well-maintained, secluded, and perfectly comfortable. Even though the experience can get a bit heavy on the pockets, it is definitely worth the price.
Nämakanipaio Campground: Located at a distance of 36 Miles (58 km)

from Pahoa. The campground is nothing too fancy and features a large green area with tall trees. The views are great and people usually come here for the perfect stargazing experience.
RV/Campers/Motorhome
If you're traveling with a motorhome, you must visit Rufus Poets Corner Market which is located at a distance of 1.8 Miles (2.9 km) away from Pahoa. It is the perfect spot and quite affordable for people traveling with a motorhome as the area is quite secluded but capable of providing basic services to the campers. The views are stunning and the owners of the farm are extremely friendly and welcoming. There is a small market located nearby which has beautiful art pieces and goods.
Packing List
Weather: The fall, winter, and spring weather in Pahoa (Hawaii) will normally be warm during the day and warm during the night. Of course in the fall and spring it will be warmer than in the winter. You have to pack accordingly.

Warm clothing: Even when you go to a warm location like Pahoa (Hawaii) you should not forget to take some things with you for your trip back home. When you return you are adapted to the warmer weather and need something to protect you from your hometown temperatures.

Consider the Weather: Always look at the type of weather in Pahoa (Hawaii). Things like humidity, wind, and rain do not show up in the temperature graph but can have a great impact on your wardrobe. There are several sites with long term forecasts and climate information. Is there often a short afternoon downpour like in the tropics, you maybe need to take a strong umbrella and shoos that can cope with the rain. If there is often a lot of wind you might need a more wind-resistant coat.

Check the local Shopping options: Try to find information about the local shopping options near your location in Pahoa (Hawaii). Are there stores where you can buy all your daily supplies, or are some things difficult to get? For some more remote locations, the options can be limited. If a certain item is really important for you might need to take it with you.

Look at the Local Culture: The local culture in Pahoa (Hawaii) can impact your wardrobe. If most activities are in more upscale locations you might take some more appropriate clothes with you. Or travelling if you travel to certain countries women need to cover themselves in certain areas.

Amenities: Know what's Included in your house or apartment. Is there a coffee maker, a toaster, a washer and dryer, an iron, what is in the kitchen, what kind of towels are there? Things that are there means you do not have to take them with you. A furnished apartment or house can mean something from a few pieces of furniture to a well-stocked place with all the things you have at home. But most of the time your rental will not be stocked.

Mix and match: Wear layers so you can use your wardrobe more efficiently. And do not worry about wearing something more often, probably only you will notice this.

Important for you: If there is something that is really important for you that you want to have present in your house or apartment, take it with you. This can be something like a special knife for the kitchen, or a small mirror that you use in the morning. You can also purchase it locally if it is not that expensive.

Pet supplies: If you take your pet with you don't forget to take supplies for a few days with you. And enough medication, vitamins, or other supplies if you can not purchase them in Pahoa (Hawaii) locally.

Food: Don't take a lot of food with you. Only when there is something you really can not live without you, and it is not too heavy you could consider taking it with you.

Towels: Not all locations include bigger towels for the swimming pool or a visit to the beach. If you have to take them and don't have a lot of room you can buy some big thin towels.

Office supplies: Normally you will not find any office supplies in your house or apartment. If you think you will use them you could pack some supplies like a scissor, notepaper, envelopes, some pens, and more depending on your needs.

Limit yourself: Don't take too many shoes and jackets, you will not need them that often.

Best-fitting: Bring your favorite and best-fitting items that can multi-function

Washer: Do you have a washer and dryer onsite, you don't need to pack a lot of clothes
Clothing
Basics
Casual
Smart
Footwear
Toiletries
Beauty
Hygiene
Clothing
Basics
Casual
Outdoor
Footwear
Accessories
Toiletries
Medicine
Miscellaneous
Other
Toiletries
Beauty
Hygiene
Hair
Other
Medicine
Miscellaneous
Technology
Travel and Free time
Travel
Free time
Important
Documents
Money
Other locations close to this location:
Travelers' Map is loading...
If you see this after your page is loaded completely, leafletJS files are missing.
If you have any additions, or comments on the content on this page, please use our contact form to let us know.
Detailed weather during the year for Pahoa Hawaii
What to do during the year in Pahoa Hawaii