Cocoa Beach is located in Brevard County, Florida, and is effortlessly the most eminent city on Florida's Space Coast. Being a tech hub as well as a cozy oceanfront town, it is very much preferred amongst tourists because of its perfect blend of sea, sun, and space. With nice warm winter weather, Cocoa Beach is a perfect place for people seeking a calm and comfortable winter beach getaway. The city has many nearby attractions that one can visit during their stay.

Why should people stay in Cocoa Beach during the winter?
Winters in Cocoa Beach is a treat. The weather is mild, warm, and perfect for outdoor activities. The city is quieter during this season. The views of the ocean are serene and majestic. The shops are less crowded but keep operating throughout the year and customers can enjoy shopping peacefully during this time. Winter is surely a perfect time for snowbirds to visit Cocoa Beach for a fine and mellow vacation. There are many places for you to see in the city and in the neighboring area.
Climate
Cocoa Beach experiences short, chilly, and breezy winters. The temperature commonly varies from 55°F - 88°F (13°C - 31°C) throughout the winter. Winters usually start from October and end in March with January being the coldest month of the year. Winter season is also regarded as the peak season with minimal levels of rainfall. The winter period normally does not see hurricanes (the hurricane season is from June to November).

Things to see in Cocoa Beach
Cocoa Beach, being a well-known tourist location has many potential attractions:
Lori Wilson Park: A coastline park consisting of soft, clean, and fine sand is a beauty in itself. The park offers three beautifully built pavilions, six crossovers, drinking fountains and outdoor showers, and free parking. It also has an open grassy area with picnic tables, a playground, and a volleyball court. A perfect place with a serene ocean view to relax during your stay.
Dinosaur Store: An Dinosaur adventure zone with a museum. It has a lot of fun activities such as a walk to the wild, games, rides, and a movie cave. The Museum of Dinosaurs and Ancient Cultures features a lot of original artifacts and fossils from ancient times.
Westgate Cocoa Beach Pier: This popular Westgate Cocoa Beach Pier extends 800 feet (244 meter) in the Atlantic Ocean. It consists of gift shops, bars, restaurants, and often live music.
Downtown Cocoa Village: The village is a splendid mix of past and present. It offers a wide range of activities like shopping, dining in a calm, lie down village atmosphere. It is definitely a must-visit during one's stay at Cocoa Beach.
Ramp Road Park: A beautiful scenic park to spend your day at the water.
Things to see not far from Cocoa Beach
Cocoa Beach is surrounded by wonderful places that are worth visiting:
Walt Disney World, Orlando: Go for a day trip to Disney World located 60 Miles (97 km) from Cocoa Beach. You can also play golf at Walt Disney Golf, visit a concert, enjoy the beautiful gardens and walk on one of the animal trails.
Kennedy Space Center Visitor Complex: 20 Miles (32 km) from Cocoa Beach lies the popular John F. Kennedy Space Center. Learn more about the moon landings, the Saturn rocket, or go past NASA's gates and get a close view of Space Shuttle Atlantis. As the site is still used you can even see a live rocket launch.
Universal Studios Florida: 66 Miles (106 km) from Cocoa Beach. Go for a studio tour, and enjoy your day with a lot of fun activities.
Brevard Zoo: Only 17 Miles (27 km) away you will find this zoo, with over 900 animals from around the world.
Wild Florida Airboats and Gator Park: Spend a nice day at this park riding airboats and watching animals, around 70 Miles (113 km) from Cocoa Beach. You can also drive through the Safari Park, and enjoy the yummiest BBQ at Chomp House Grill within the park.
Activities in Cocoa Beach in the winter
Cocoa Beach is less crowded and quieter in the winter, but you will still find a lot of things to do:
Winter Festival: Cocoa Beach Main Street will present its annual winter festival, "Blizzard at the Beach!" in December. It is a free fun event featuring real snow, a Christmas train, different crafts, stilt walkers, and much more.
Golf: Florida is said to be the golf capital of the world. An option that is not far is the Cocoa Beach Country Club.
Art classes: Join an art class and learn how to paint, draw, or start with pottery.
Sunbathing: With so many sunny days it is always a good time to spend a long, relaxing day at the beach and enjoy the winter sun.
Kayaking: Cocoa Beach's Ramp Road Park offers Kayaking. So take a tour around while paddling and watching birds, manatee, and dolphins even.
Eat by the beach: Visit the beach in the evening, take pictures during the golden hour, and find a table to have dinner and watch the magnificent red and orange sunset.
Day trips: Cocoa Beach has a lot of beautiful viewpoints and enjoyable places.
Cooking: Always wanted to improve your cooking? Join a cooking class and learn how to cook something special.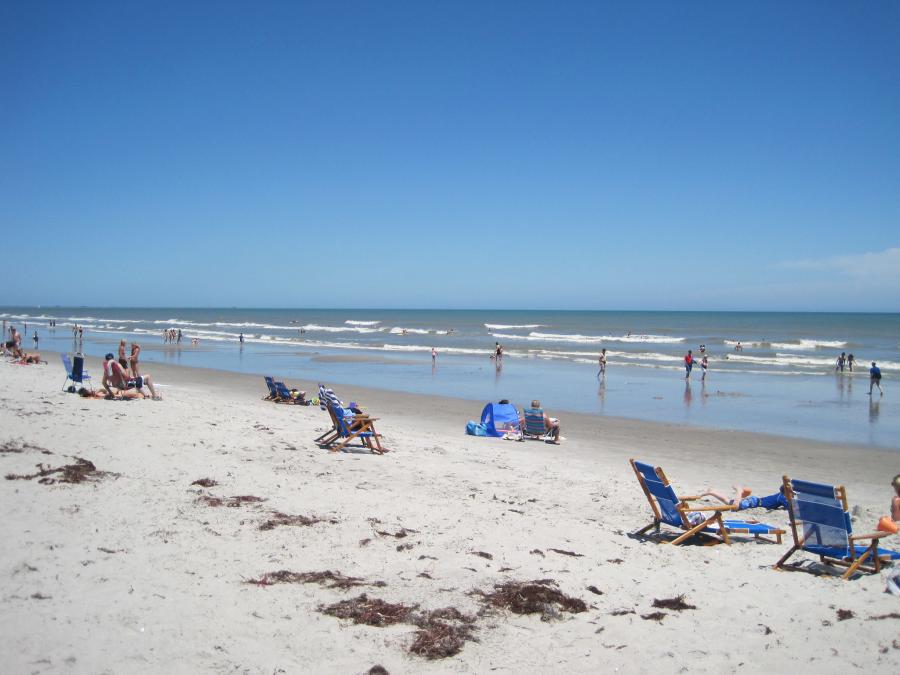 Shopping + Restaurants. Are they open in the winter?
Unlike summers, the shops and restaurants at Cocoa Beach are less crowded during the winter. You will not find huge shopping malls, but more along the coast smaller shopping areas.
Every Saturday there is the Space Coast Farmers Market that has a little bit of everything ranging from fresh fruits and vegetables, baked products, and handmade items. The city also has a lot of local grocery stores such as Publix supermarkets where you can get all the required essentials.
There are a wide variety of restaurants, bars, cafés, fast food joints, and grills at Cocoa Beach. These places serve an unparalleled experience and great taste. There is an ample range of dishes, customized drinks, bakery items, and desserts.
Transport
The nearest airport is Orlando Melbourne International Airport, 22 Miles (35 km) from Cocoa Beach. You can use the public bus to travel to Cocoa Beach or use one of the many private shuttle services that can bring you from Orlando to Cocoa Beach. Another option is to use a private taxi service such as Uber.
Having a car can be convenient during your stay. You can rent one at the airport easily, but there are also numerous other locations if you do not want to rent one all the time.
Cocoa Beach has a local shuttle service that is known as 'The Cocoa Beach Trolley'. This service runs 7 days a week, Monday to Saturday (7:00 am – 9:00 pm) and on Sundays, the timings are from 8:00 am to 5:00 pm. They will charge you $1.25 (approx. €1.03, £0.91, $1.59 CAD, $1.62 AUD) for a ride. Check the website for further information http://www.cocoabeach.com/the-cocoa-beach-trolley/
Brevard County has an extensive public bus service, and two of its routes service Cocoa Beach. Check this link for more details. https://321transit.com/.
If you want to use public transport, an easy way to find the best route is to use Google Maps. Find the directions from your starting point to the destination, and click on transit. It will then show you the public transport options.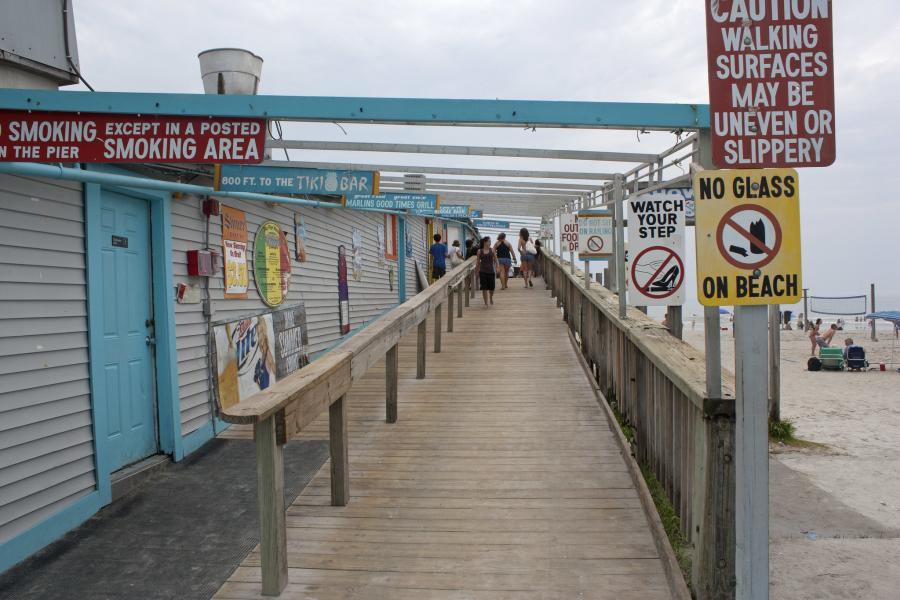 Health
MedFast Urgent Care Center operates 12 locations including Cocoa Beach. They can provide high-quality treatment. You can check more of their services by visiting their website https://www.medfastcare.com/.
Additionally, there are several nearby hospitals providing exceptional healthcare services. The most popular and nearby hospital and dental care to Cocoa Beach is
Accommodation
There are several companies/websites where you find properties in and near Cocoa Beach: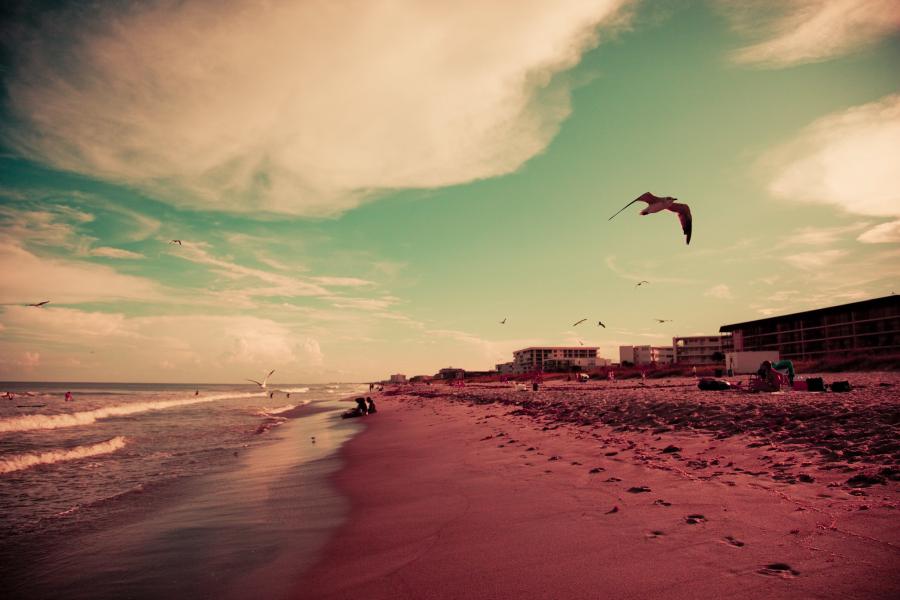 RV/Campers/Motorhome
Cocoa Beach and surrounding areas have several campsites that are well maintained and have areas RV's and Motorhomes:
Jetty Park: Bordering an extensive beach on the Atlantic Ocean lies Jetty Park in Cape Canaveral is a good, scenic place for camping. (https://www.portcanaveral.com/jpc/)
Long Point Park: It is about 25 Miles (40 km) south of Cocoa Beach and is visitors top pick for camping as it is pleasant and equipped with facilities such as clean restrooms and showers and huge play grounds. Check further details on this website (https://www.brevardfl.gov/ParksRecreation/Campgrounds/LongPoint/Features)
12.5 Miles (20 km) west of Cocoa Beach lies the Sunrise Palm RV Park. From there it is easy to access shops, restaurants and the beach. Check out their website for more information. http://www.sonrisepalmsrv.com/.
The following link will provide you with more RV parks and can help you to choose the best one that fits your budget. https://www.campflorida.com/Regions/Central-Florida/
Packing List
Weather: The winter weather in Cocoa Beach (Florida) will normally be warm during the day and can be cold during the night. You have to pack accordingly.

Warm clothing: Even when you go to a warm location like Cocoa Beach (Florida) you should not forget to take some things with you for your trip back home. When you return you are adapted to the warmer weather and need something to protect you from your hometown temperatures.

Consider the Weather: Always look at the type of weather in Cocoa Beach (Florida). Things like humidity, wind, and rain do not show up in the temperature graph but can have a great impact on your wardrobe. There are several sites with long term forecasts and climate information. Is there often a short afternoon downpour like in the tropics, you maybe need to take a strong umbrella and shoos that can cope with the rain. If there is often a lot of wind you might need a more wind-resistant coat.

Check the local Shopping options: Try to find information about the local shopping options near your location in Cocoa Beach (Florida). Are there stores where you can buy all your daily supplies, or are some things difficult to get? For some more remote locations, the options can be limited. If a certain item is really important for you might need to take it with you.

Look at the Local Culture: The local culture in Cocoa Beach (Florida) can impact your wardrobe. If most activities are in more upscale locations you might take some more appropriate clothes with you. Or travelling if you travel to certain countries women need to cover themselves in certain areas.

Amenities: Know what's Included in your house or apartment. Is there a coffee maker, a toaster, a washer and dryer, an iron, what is in the kitchen, what kind of towels are there? Things that are there means you do not have to take them with you. A furnished apartment or house can mean something from a few pieces of furniture to a well-stocked place with all the things you have at home. But most of the time your rental will not be stocked.

Mix and match: Wear layers so you can use your wardrobe more efficiently. And do not worry about wearing something more often, probably only you will notice this.

Important for you: If there is something that is really important for you that you want to have present in your house or apartment, take it with you. This can be something like a special knife for the kitchen, or a small mirror that you use in the morning. You can also purchase it locally if it is not that expensive.

Pet supplies: If you take your pet with you don't forget to take supplies for a few days with you. And enough medication, vitamins, or other supplies if you can not purchase them in Cocoa Beach (Florida) locally.

Food: Don't take a lot of food with you. Only when there is something you really can not live without you, and it is not too heavy you could consider taking it with you.

Towels: Not all locations include bigger towels for the swimming pool or a visit to the beach. If you have to take them and don't have a lot of room you can buy some big thin towels.

Office supplies: Normally you will not find any office supplies in your house or apartment. If you think you will use them you could pack some supplies like a scissor, notepaper, envelopes, some pens, and more depending on your needs.

Limit yourself: Don't take too many shoes and jackets, you will not need them that often.

Best-fitting: Bring your favorite and best-fitting items that can multi-function

Washer: Do you have a washer and dryer onsite, you don't need to pack a lot of clothes
Clothing
Basics
Casual
Smart
Footwear
Toiletries
Beauty
Hygiene
Clothing
Basics
Casual
Outdoor
Footwear
Accessories
Toiletries
Medicine
Miscellaneous
Other
Toiletries
Beauty
Hygiene
Hair
Other
Medicine
Miscellaneous
Technology
Travel and Free time
Travel
Free time
Important
Documents
Money