Pawleys Island in South Carolina is an authentic little town known for its laidback lifestyle, peaceful atmosphere, and the "arrogantly shabby" oceanfront accommodations. The town is named after George Pawley who owned the island during the colonial era and sold portions of it to other planters seeking to escape malaria which was prevalent at the time due to the weather conditions and rice plantations. It is one of the oldest beach vacation destinations on the East Coast and it is located in Georgetown County. The region is known for its rope hammocks, seafood, and Palmetto Cheese.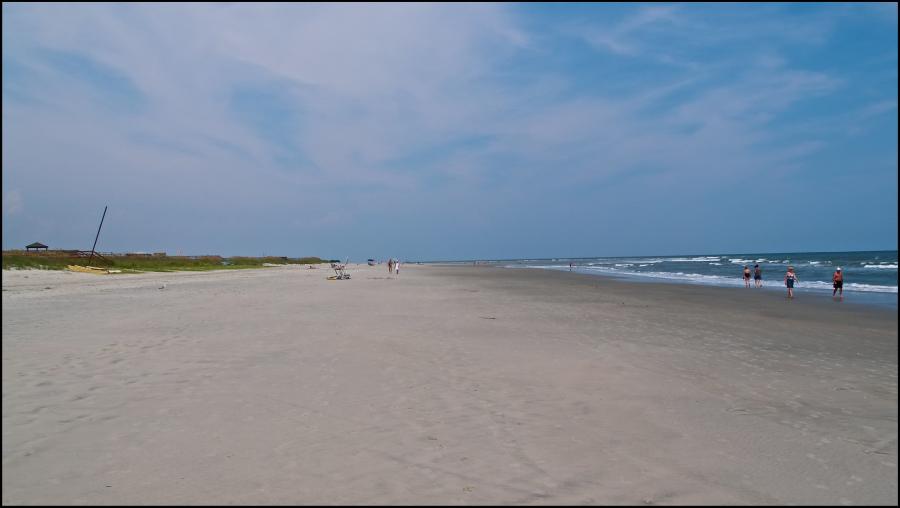 Why should people visit during the winter?
Pawleys Island is a perfect location for snowbirds who want to escape the harsh winter of their hometowns and spend it at a peaceful and private location. Pawleys can be a good winter destination because of its weather and beaches. The beaches are pristine and unspoiled, and some beachfront houses are also available for rent. Crabbing, fishing, golfing, and bird watching are popular pastimes here. Winter is also the time for Christmas celebrations, and some celebrations lead up to the main day like "Nights of A Thousand Candles at Brookgreen Garden", and the local churches holding musicals and performances on Christ and Christmas.
Climate
Winter in Pawleys Island is pleasant and mild. The average temperature from December to February is above 60°F (16°C). There are some cold days, but on average, the weather remains stable and comfortable with less rain or snow. It is ideal for snowbirds who wish to spend time at the beach and engage in outdoor activities, but are not looking for really hot weather.

Things to see in Pawleys Island
This small town has some good sights in addition to the excellent beaches. The following places are a must-visit when you are in Pawleys Island:
All Saints' Episcopal Church dates back to the 1700s. The cemetery outside has a lot of historical burials including the founder George Pawley. It is an interesting place to visit.
Pawleys Island Historic District is a glimpse of the past and it refers to a small portion of the island consisting of multiple historic homes and venues dating as far back as the 1700s.
Brookgreen Gardens is ranked as one of the best gardens in the US. It has a beautiful sculpture garden, a wildlife preserve, a zoo, and trails for hiking.
Pawleys Plantation Golf & Country Club is home to a signature course which is a delight for avid golfers and even those who are learning the sport.
Pawleys Island Nature Park is a small and peaceful green area which is ideal for walking, picnic, shell collection, and bird watching. With amazing views and fewer crowds, it is a relaxing place at Pawleys Island.
Things to see not far from Pawleys Island
There are some excellent parks, beaches, and towns you can visit near Pawleys Island:
Litchfield Beach is located just 3 Miles (5 km)

north of the island and it is a peaceful destination for visitors who want to enjoy the outdoor life without any hustle.

Huntington Beach State Park is located 6.6 Miles (11 km) from Pawleys Island and it is home to over 300 species of birds and other wildlife. It also has some exciting nature trails. The Moorish style Atalaya Castle is also located within the Park.
Murrells Inlet, SC is a small town located9.7 Miles (16 km)

from Pawleys Island and is famously considered the 'Seafood Capital of South Carolina'. The well-known 'Marsh Walk' has many restaurants and it is the hub of all activities occurring at Murrells Inlet.

Surfside Beach, also known as the 'family beach' is located 15.9 Miles (26 km)

from Pawleys Island and it is a beloved seaside destination that offers good dining options, shopping opportunities, and an ideal weather condition for outdoor activities.

Garden City, also known as the Garden City Beach is located south of the Surfside Beach about 13.8 Miles (22 km)

from Pawleys Island. It is a small community with beautiful beaches, good restaurants, golf courses, and a peaceful atmosphere.

Myrtle Beach is an urban settlement and a famous resort located around 25 Miles (40 km)

away from Pawleys Island. The long stretch of pristine beaches, seafood restaurants, golf resorts, and shopping opportunities attract many visitors here. It is busy all year round.
Activities in Pawleys Island in the winter
Visitors can engage in exciting activities while visiting Pawleys Island during the winter. Some of them include:
Nature and Wildlife tours: Some good tour operators offer canoeing, fishing, paddle boarding, kayaking, and other nautical activities on the beautiful South Carolina waterways.
Pier Fishing: Fishing the traditional way of standing on the public piers is an authentic local experience for visitors when visiting this region.
Crabbing: The warm waters of South Carolina are home to the blue crab and visitors can enjoy a lesson in crabbing.
Horse riding: During the winter months some stables near the town of Pawleys Island offer guided horseback riding tours for visitors to enjoy the coastline and natural landscape.
Walking and hiking: Both are good and healthy ways to explore and appreciate nature.
Bird Watching: There are some good aviaries in Huntington state park and other wildlife parks and preserves nearby Pawleys Island which is excellent for bird watching.
Golfing: Golf is an iconic part of Sothern California and there are many golf resorts in and nearby Pawleys Island.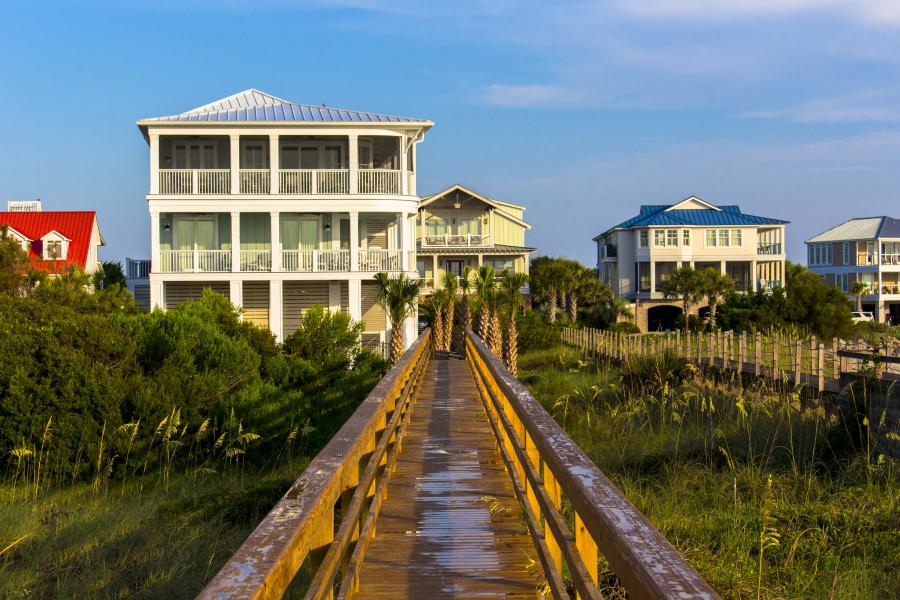 Shops & Restaurants. Are they open in the winter?
When it comes to shopping, Pawleys Island offers a few open markets selling local produce and other essentials like The Fresh Market and Pawley Island Seafood Market which is a local seafood market with fresh shrimps, scallops, crab meat, and fish. In addition to fresh produce and seafood, there is also the Hammock Shops Village which has an assortment of shops selling a range of home décor items, clothing, and gifts. The Original Hammock Shop is also located here and the handmade collection of legendary hammocks sold here is a perfect symbol of this South Carolina town.
Gastronomy in this region includes fresh and delicious seafood and shellfish, original southern barbecue, and various world cuisines including Mexican, Italian, Mediterranean, Pan-Asian, and more. There is plenty to excite your palate and some of the most popular meals on the island include Oyster Roasts, Fried Seafood Platters, Crab Cakes, local Grouper and Flounder dishes, and raw bar fares such as Clams, Mussels, Crab Legs, and Shrimp.
Transport
The nearest airport is Myrtle Beach Airport (MYR) and it is located about 20.8 Miles (33 km)

away.

Coast RTA Buses operate in the South Carolina region and offer bus service to and from Pawleys Island. For more information visit http://coastrta.com/routes-and-schedules.aspx
Southeastern Stages is one of the premier motorcoach operators serving the region. For more information visit: https://southeasternstages.com/
Having a car can be convenient during your stay. You can rent one at the airport easily, but there are also numerous other locations if you do not want to rent one all the time.
If you want to use public transport, an easy way to find the best route is to use Google Maps. Find the directions from your starting point to the destination, and click on transit. It will then show you the public transport options.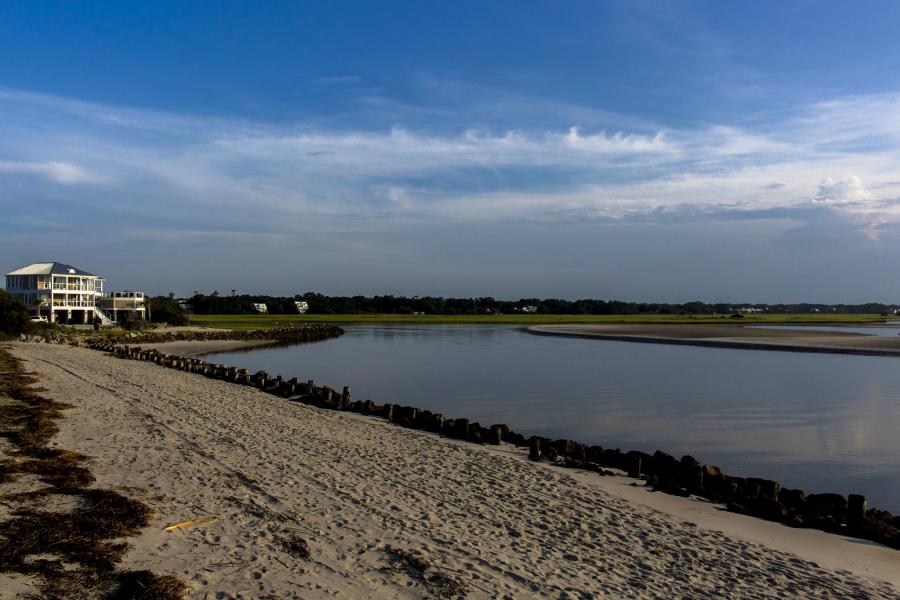 Health
Pawleys Island has good medical facilities at the local health and medical centers in the area. Doctors are competent and many specialists are also present. Dentists are also easily available for consultation. Some of the medical centers in the town are listed below:
Accommodation
Visitors can search for affordable houses for rent on www.airbnb.com/ which is an online marketplace that connects people who want to rent out their homes with people who are looking for accommodations in that location.
Most of the houses which are available for rent are beachfront houses and connect to creek docks. The island is small and it gets booked quickly. Winters are generally considered the off-season and many deals and offers are available during that time. To do some research and gather information about rentals in Pawleys Island some websites are mentioned below: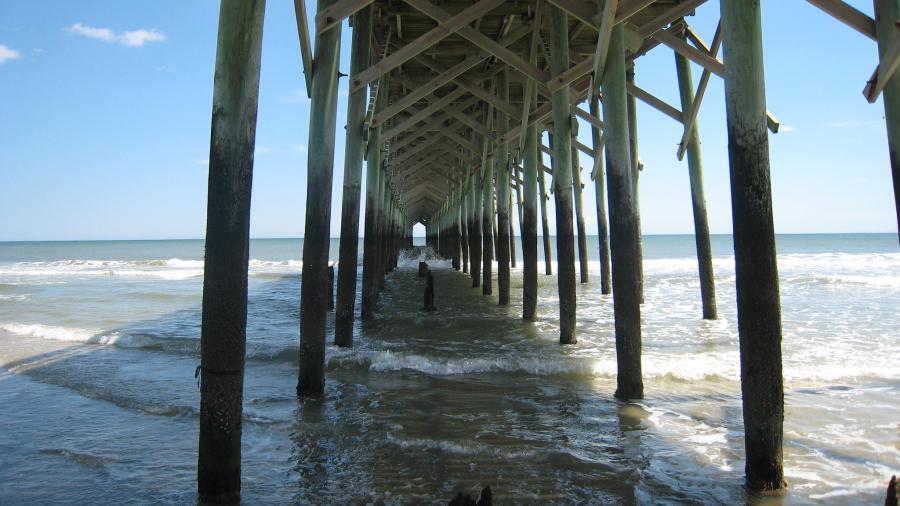 RV/Campers/Motorhome
Winter camping is an exciting experience and the ideal winter climate combined with the beautiful beaches promises to make this experience unforgettable. There are some good campgrounds in and around the town to provide accommodations for tents and RVs. Some of them are listed below:
Huntington Beach Campground
Pawleys Island Nature Park
Sandy Pines Campgrounds
Thompson Farm and Nursery
Casa de Carroll
Lorie A.'s Land, South Carolina (Tent Camping or RVing)
Home Stay RV Park and Camping
Camp Prosser, South Carolina (Dad's Getaway)
Huntington Beach Campground
Packing List
Weather: The winter weather in Pawleys Island (South Carolina) will normally be chilly during the day and cold during the night. You have to pack accordingly.

Warm clothing: Even when you go to a warm location like Pawleys Island (South Carolina) you should not forget to take some things with you for your trip back home. When you return you are adapted to the warmer weather and need something to protect you from your hometown temperatures.

Consider the Weather: Always look at the type of weather in Pawleys Island (South Carolina). Things like humidity, wind, and rain do not show up in the temperature graph but can have a great impact on your wardrobe. There are several sites with long term forecasts and climate information. Is there often a short afternoon downpour like in the tropics, you maybe need to take a strong umbrella and shoos that can cope with the rain. If there is often a lot of wind you might need a more wind-resistant coat.

Check the local Shopping options: Try to find information about the local shopping options near your location in Pawleys Island (South Carolina). Are there stores where you can buy all your daily supplies, or are some things difficult to get? For some more remote locations, the options can be limited. If a certain item is really important for you might need to take it with you.

Look at the Local Culture: The local culture in Pawleys Island (South Carolina) can impact your wardrobe. If most activities are in more upscale locations you might take some more appropriate clothes with you. Or travelling if you travel to certain countries women need to cover themselves in certain areas.

Amenities: Know what's Included in your house or apartment. Is there a coffee maker, a toaster, a washer and dryer, an iron, what is in the kitchen, what kind of towels are there? Things that are there means you do not have to take them with you. A furnished apartment or house can mean something from a few pieces of furniture to a well-stocked place with all the things you have at home. But most of the time your rental will not be stocked.

Mix and match: Wear layers so you can use your wardrobe more efficiently. And do not worry about wearing something more often, probably only you will notice this.

Important for you: If there is something that is really important for you that you want to have present in your house or apartment, take it with you. This can be something like a special knife for the kitchen, or a small mirror that you use in the morning. You can also purchase it locally if it is not that expensive.

Pet supplies: If you take your pet with you don't forget to take supplies for a few days with you. And enough medication, vitamins, or other supplies if you can not purchase them in Pawleys Island (South Carolina) locally.

Food: Don't take a lot of food with you. Only when there is something you really can not live without you, and it is not too heavy you could consider taking it with you.

Towels: Not all locations include bigger towels for the swimming pool or a visit to the beach. If you have to take them and don't have a lot of room you can buy some big thin towels.

Office supplies: Normally you will not find any office supplies in your house or apartment. If you think you will use them you could pack some supplies like a scissor, notepaper, envelopes, some pens, and more depending on your needs.

Limit yourself: Don't take too many shoes and jackets, you will not need them that often.

Best-fitting: Bring your favorite and best-fitting items that can multi-function

Washer: Do you have a washer and dryer onsite, you don't need to pack a lot of clothes
Clothing
Basics
Casual
Smart
Footwear
Toiletries
Beauty
Hygiene
Clothing
Basics
Casual
Outdoor
Footwear
Accessories
Toiletries
Medicine
Miscellaneous
Other
Toiletries
Beauty
Hygiene
Hair
Other
Medicine
Miscellaneous
Technology
Travel and Free time
Travel
Free time
Important
Documents
Money