Officially known as the Virgin Islands of the United States, the islands are a group of exotic Caribbean islands and are territories of the United States. There are 3 main islands, Saint Croix, Saint John, Saint Thomas, and many other surrounding minor islands. The capital of the territory is Charlotte Amalie, located on the island of St. Thomas.
It is famous for its beautiful white-sand beaches and clear turquoise waters. Visitors can spend the day relaxing in a beach chair, sunbathing, or lounging in a hammock at any of the island's top-rated beaches. there is an abundance of thrilling water activities to enjoy like deep-sea fishing, sailing, diving, snorkeling, and more! The pristine waters are home to over 500 fish species, 40 types of coral, and other forms of sea life. On land, you are sure to be fascinated by lush landscapes, breathtaking vistas that are well suited for eco-tours, horseback riding, hiking, and biking.
The US Virgin Islands have a rich cultural background, thanks to the different countries that dominated the islands in the past leaving their mark on history, culture, people, art, music, architecture, and food. The locals are friendly hospitable people that will make your time on the islands feel like home.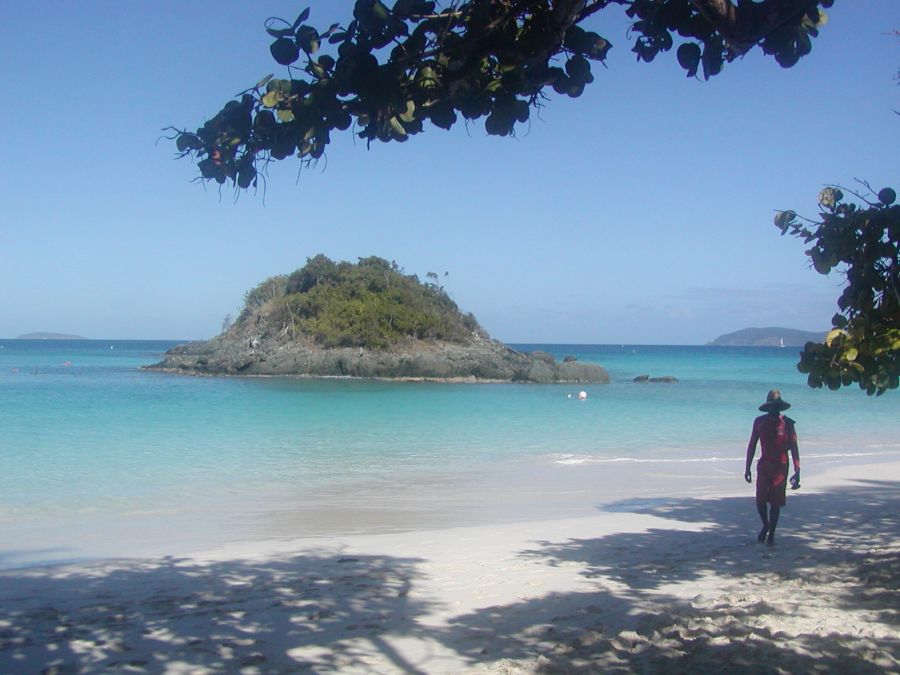 Why should people visit during the winter?
The Islands and its dreamy seascapes attract visitors all year round. In the winter, you get to enjoy a great sunny and warm winter temperature that makes for perfect beach weather. In the winter, the islands still offer all its treasures for you to enjoy. You could either experience its cultural heritage, vibrantly colorful, and beautiful cultural displays, historic architecture, and art, or you could taste the diversity of the island's meals that have African, European, West Indian, and American influences. The US Virgin Islands is a vibrant and enchanting location that is sure to make your winter holiday feel like a break in paradise.
Climate
The US Virgin Islands enjoy a tropical climate that hardly really changes throughout the year. Summer and winter high temperatures typically differ by about 3°C (37°F). The average temperature during the winter is 28°C (82°F), perfect weather for snowbirds to enjoy. The winter period normally does not see hurricanes (the hurricane season is from June to November).

Safety
The US Virgin Islands are considered to be a relatively safe place to travel, but crimes do occur. Pickpockets and purse-snatchers are quite common, as well as thieves on the beach or people breaking into rental cars to steal items. Snowbirds are advised not to leave their items unattended to, don't carry too much cash or other valuables around with you, and always be aware of your surroundings.
Communication, Internet, and cellphone in The US Virgin Islands
The Islands have six major mobile carriers: Viya, Claro Puerto Rico, AT&T Mobility, Sprint, Nextel, and T-Mobile USA. These network providers provide affordable calls and internet plans for its users. Snowbirds can purchase any of the sim cards from the airports, or other mobile phone stores located on the islands.
Alternatively, snowbirds from the US and some other European locations can opt to roam with their home carriers, but this is can be an expensive option.
Snowbird locations in The US Virgin Islands
Cruz Bay: This is a picturesque town with beautiful brightly painted buildings, some vegetation, clean sandy beaches with clear waters good for snorkeling, and sailing. There are also some harbors in the area where you could find shops and restaurants.
Charlotte Amalie: Charlotte Amalie is the US Virgin Islands' capital. It is a port city located on St. Thomas known for Fort Christian and a Fort that once belonged to the legendary Blackbeard.
Saint John: Saint John is the smallest of the US Virgin Islands. It is home to some resorts and hotels. It is also known for the Virgin Islands National Park, as well as being a great location for sailing and snorkeling.
Things to see in The US Virgin Islands
Havensight: This is a portside area known to be a docking zone for cruise ships. You could find an interesting Pirates Treasure Museum, as well as duty-free malls and casual pubs.
Fort Christian: This is a 300-year-old long-standing fort that has played so many roles in the history of the US Virgin Islands. Although its red and green façade looks weathered, history is still very much alive within the walls.
Buck Island Reef National Monument: This is a Cay just off St. Croix that is bordered by an Elkhorn coral reef, which keeps the water calm and swimmable.
Trunk Bay: Trunk bay is an award-winning picturesque beach with clear turquoise water, crystal white crescent shoreline, and rainforest as a backdrop.
Mountain Top St. Thomas: At 640 meter (2100 feet)

, you will find yourself on top of St. Thomas' highest peak. From an observation deck, you can have a breathtaking view of Magens Bay with a drink in hand.

Virgin Islands National Park: the 2,832 hectares of this park includes over 60 percent of the island of St. John. It boasts of tropical rainforest you could explore, great boating areas, nature trails, and sites that are a reflection of the island's rich history.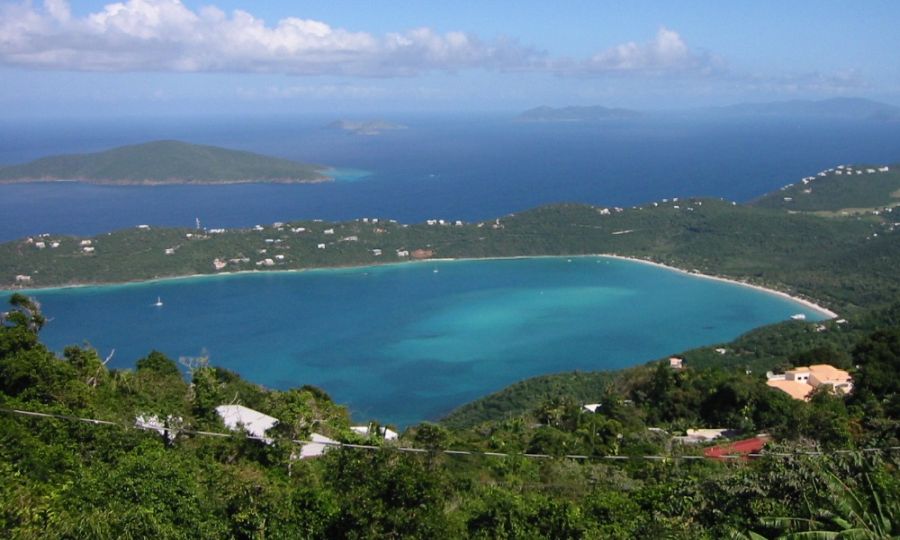 Activities in The US Virgin Islands during winter
Blackbeard's Castle: Snowbirds can tour this 17th Century lookout now known as Skytsborg Tower. Blackbeard's Castle is a collection of old manor homes, a historic hotel, swimming pools, and pirate statues perched at the top of a hill.
Coral World Ocean Park: On a visit to this two-hectare park, snowbirds can get to swim with sea lions, pet a shark, observe iguanas, enjoy nature trails and a butterfly garden, as well as the aquariums and marine pools.
Sandy Point National Wildlife Refuge: History buffs and nature lovers alike can visit this wonderful area where they could find ancient conch middens, birds of all species, and leatherback sea turtles nesting.
Cruzan Rum Distillery: Home to the St. Croix spirit, you could visit the factory and take a tour of the life cycle of rum from molasses to the distillery process, or you could visit the tasting bar.
Snorkeling: Snorkeling in the clear turquoise waters is a fun and popular activity on the islands that can be enjoyed in certain areas.
Deep-Sea Fishing: With some local fishing companies, you can spend a day in the sea fishing for exotic and unique fishes.
Sailing: Several locals can offer a fun unforgettable sailing experience for a small fee.
Shopping + Restaurants. Are they open in the winter?
There are abundant shops that stay open during the winter.snowbirds can easily find well-known brands, luxury items, daily needs, and local crafts at affordable prices. The dining scene in the US Virgin Islands is simply outstanding. Snowbirds can enjoy a wide variety of multicultural dishes thanks to the islands' cultural diversity. Whether you choose to go for your favorite meal or decide to explore local dishes, the experience would be an adventure your taste buds won't forget.
Transport
There are four airports on the US Virgin Islands. Two of them are commercial airports. The Cyril E. King Airport, located 3 km (2 Miles) west of Charlotte Amalie's business district on St. Thomas, and Henry E. Rohlsen Airport located in Christiansted on St. Croix are the two commercial airports and the most prominent ones.
The transportation system on the islands is reliable enough. There are taxis available on all the islands. These taxis are usually vans, SUVs, or converted trucks. You could easily find one at airports, ship docks, hotels, restaurants, or shopping districts. The taxi fees are fixed and based on destination and charged per person.
Snowbirds could also rent cars from reputable companies on the islands. Driving is on the left side on the road, which could be challenging. You could also encounter poorly signed roads, potholes, and high rates of drunk driving.
Ferries and water taxis are the most common means of traveling between the islands, and there is a wide range of options to choose from.
There is no rail service in the US Virgin Islands, but there is a Virgin Islands Transit (VITRAN) which is a bus service that operates in St. Thomas, St. John, and St. Croix. Most of the buses are really just large vans called taxi buses by the locals. There are no fixed routes or routine, so they are easy to flag down by the road.
Health
The US Virgin Islands provides modern, advanced healthcare. There are two main full-service hospitals and a variety of other clinics, specialty healthcare centers, and other facilities. The doctors, dentists and other staff here speak English, and are very well trained.
The two major facilities in the US Virgin Islands are Governor Juan F. Luis Medical Center on St. Croix, and the Schneider Regional Medical Center which has facilities on St. Thomas, St. Croix, and St. John. Other private facilities include the East End Family Health Center, Frederiksted Healthcare Inc., and The Red Hook Family Practice.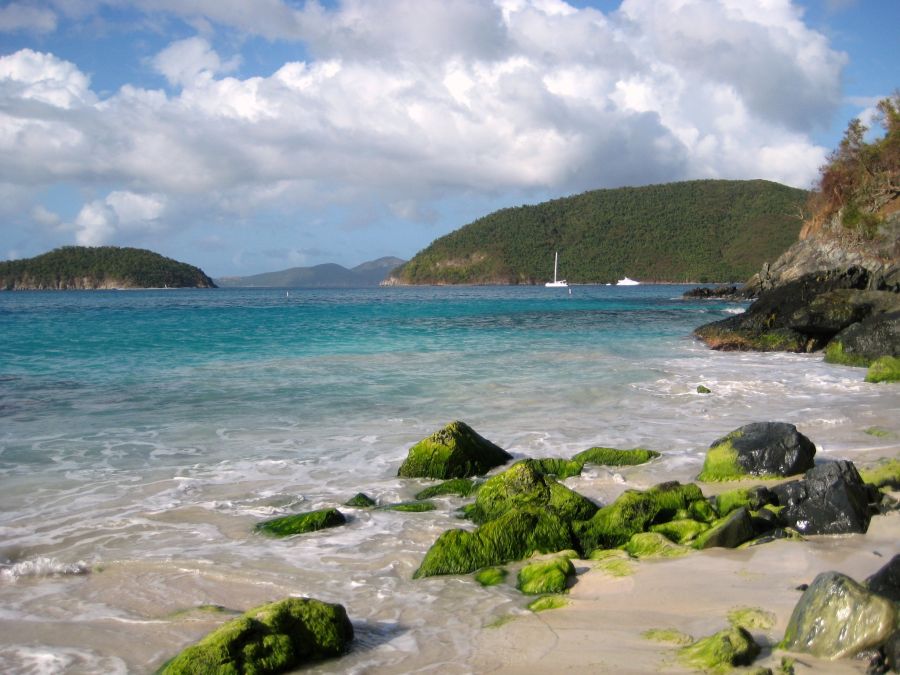 Accommodation
Wherever you decide to stay on the US Virgin Islands, you will still be as close to the adventures possible. The island is dominated by luxury hotels, villas, resorts, and other hostels dedicated to accommodating visitors to the island. They provide all of the basic amenities and more. However, long term accommodation here is expensive. An Airbnb one-bedroom apartment in Charlotte Amalie with one shower will cost you about $2392 (approx. €1967, £1751, $3041 CAD, $3102 AUD). If you opt to find accommodation on any of the other big or small islands, there won't be much of a difference in terms of rent. A smart way to save money would be to share apartments or houses with other snowbirds.
Packing List
Weather: The winter weather in The US Virgin Islands will normally be hot during the day and hot/warm during the night. You have to pack accordingly.

Warm clothing: Even when you go to a warm location like The US Virgin Islands you should not forget to take some things with you for your trip back home. When you return you are adapted to the warmer weather and need something to protect you from your hometown temperatures.

Consider the Weather: Always look at the type of weather in The US Virgin Islands. Things like humidity, wind, and rain do not show up in the temperature graph but can have a great impact on your wardrobe. There are several sites with long term forecasts and climate information. Is there often a short afternoon downpour like in the tropics, you maybe need to take a strong umbrella and shoos that can cope with the rain. If there is often a lot of wind you might need a more wind-resistant coat.

Check the local Shopping options: Try to find information about the local shopping options near your location in The US Virgin Islands. Are there stores where you can buy all your daily supplies, or are some things difficult to get? For some more remote locations, the options can be limited. If a certain item is really important for you might need to take it with you.

Look at the Local Culture: The local culture in The US Virgin Islands can impact your wardrobe. If most activities are in more upscale locations you might take some more appropriate clothes with you. Or travelling if you travel to certain countries women need to cover themselves in certain areas.

Amenities: Know what's Included in your house or apartment. Is there a coffee maker, a toaster, a washer and dryer, an iron, what is in the kitchen, what kind of towels are there? Things that are there means you do not have to take them with you. A furnished apartment or house can mean something from a few pieces of furniture to a well-stocked place with all the things you have at home. But most of the time your rental will not be stocked.

Mix and match: Wear layers so you can use your wardrobe more efficiently. And do not worry about wearing something more often, probably only you will notice this.

Important for you: If there is something that is really important for you that you want to have present in your house or apartment, take it with you. This can be something like a special knife for the kitchen, or a small mirror that you use in the morning. You can also purchase it locally if it is not that expensive.

Pet supplies: If you take your pet with you don't forget to take supplies for a few days with you. And enough medication, vitamins, or other supplies if you can not purchase them in The US Virgin Islands locally.

Food: Don't take a lot of food with you. Only when there is something you really can not live without you, and it is not too heavy you could consider taking it with you.

Towels: Not all locations include bigger towels for the swimming pool or a visit to the beach. If you have to take them and don't have a lot of room you can buy some big thin towels.

Office supplies: Normally you will not find any office supplies in your house or apartment. If you think you will use them you could pack some supplies like a scissor, notepaper, envelopes, some pens, and more depending on your needs.

Limit yourself: Don't take too many shoes and jackets, you will not need them that often.

Best-fitting: Bring your favorite and best-fitting items that can multi-function

Washer: Do you have a washer and dryer onsite, you don't need to pack a lot of clothes
Clothing
Basics
Casual
Smart
Footwear
Toiletries
Beauty
Hygiene
Clothing
Basics
Casual
Outdoor
Footwear
Accessories
Toiletries
Medicine
Miscellaneous
Other
Toiletries
Beauty
Hygiene
Hair
Other
Medicine
Miscellaneous
Technology
Travel and Free time
Travel
Free time
Important
Documents
Money