Spend your fall, winter, or spring in Costa Rica: Is Costa Rica a good snowbird location?
For a long time now, Costa Rica has been a favorite with snowbirds and other retirees. It is often nicknamed the "Switzerland of the Americas" and is considered to be a safe spot in Central America, which is a very important feat for snowbirds. It has been ranked as one of the most visited international destinations. It is a peaceful, democratic country, and it has not had an army since 1948. About 26 percent of the country comprises of conservation and natural protected territory. The cost of living in Costa Rica is the highest in Central America. Depending on the location you can expect to pay similar prices for drinks, hotels, restaurants, and groceries as in Hawaii.
Although the local language is Spanish, many locals (known as ticos) speak English.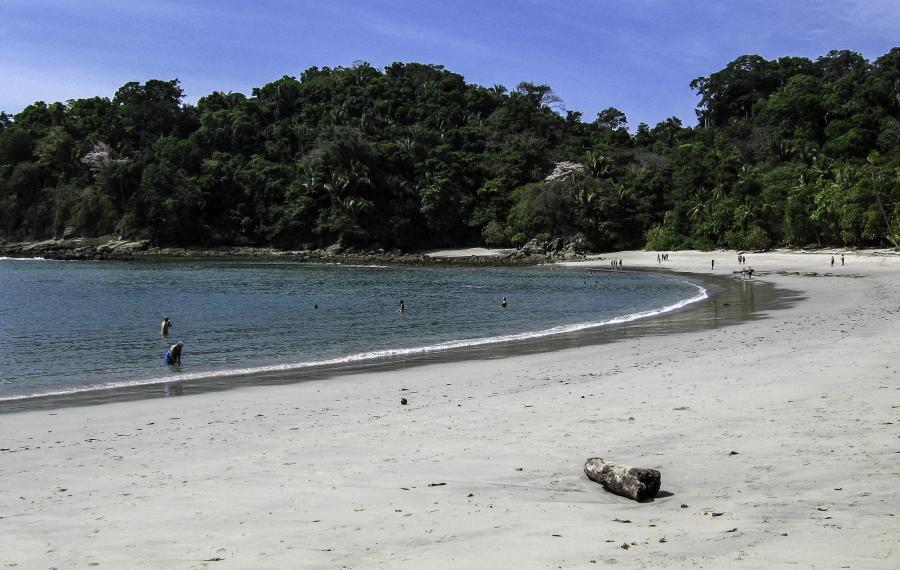 Why should people stay in Costa Rica
The majority of snowbirds like to spend their winter in the country's capital San Jose, or in the Northwest, near the pacific beaches and resorts. There's plenty of stuff to do in Costa Rica, and you don't need to love ziplining or hiking to have a good time. The restaurants offer great delicacies, there are really affordable things to buy from the shops and markets, accommodation is quite cheap compared to other holiday locations and the abundance of wildlife and nature reserves is a great attraction. Costa Rica Boasts of 5% of the world's wildlife and is also home of four World Heritage sites certified by UNESCO.
Climate
Costa Rica has a splendid climate, and for the adventurous snowbirds, it offers unique wildlife, lush rainforests, and other kinds of interesting outdoor activities. Winter in Costa Rica corresponds with the dry season, but the weather varies significantly from one region to another. The country's landscape changes from snowy peaked mountains to lowlands, beaches to rainforests. The microclimates keep the temperature warm and give snowbirds multiple choices about where to live.
There are only two seasons in Costa Rica; "Summer" (Verano) which occurs January through  April, and Rainy "Winter" (Invierno) that happens from May through December. The temperature peaks at an average of 75.3°F (24°C). "Papagayos" is a common weather phenomenon of strong winds, which could be a reminder to snowbirds that it's winter back home.

Safety
Costa Rica can be described as a safe paradise. The country has a very stable political climate and a thriving economic development, providing tranquility for visitors during their stay. Unlike other countries, Costa Rica has no army. The peaceful nature of the country and its people make it the perfect place for snowbirds looking to have fun in safety.
Communication, internet, and cellphone in Costa Rica
A vast majority of the country's population speaks Spanish. So for visiting snowbirds, having little or some knowledge of Spanish is an added advantage. However, many locals speak English. It would make an interesting challenge to learn Spanish.
For your cellphone, it is advised to buy a local sim card, as roaming can get very expensive. Getting a prepaid sim card is easy and relatively cheap. You can purchase one in any of the official provider stores or at many of the larger electronics stores. You have to fill out a short form and need to show your passport or photo ID.
Wintersun Locations in Costa Rica
Costa Rica has many beautiful locations, here you will find a short selection:
Playas del Coco: Nice beach with a boulevard, and a good location to find a long term rental. You will find many good restaurants and stores.
Samara: Nice little village next to the ocean with a beautiful beach and nice warm, and mostly calm water.
Tamarindo: In the north western part of Costa Rica you will find the beach town Tamarindo. It hosts many restaurants and shops.
Puerto Viejo de Talamanca: Probably the most popular beach destination on the Caribbean coast with its gorgeous beaches.
Jaco: Just over an hour from the Capital San Jose, Jaco is a more busy beach town. The main strip has many shops and restaurants, but it is also close to the rolling green mountains with a lot of wildlife.
Things to see in Costa Rica
Costa Rica has tons of places that are worth visiting, but here are a couple of suggestions:
Parque Nacional Manuel Antonio: it is a small national park in the central pacific conservation area on the pacific coast of Costa Rica, 132 km (82 Miles)

from the national capital of San Jose. It opens every other day of the week, except Mondays.

Stone Spheres of Costa Rica: They are an assortment of over three hundred retro spheres located on the Diquis Delta and on Isla del Cano. They are also called bolas de piedra. Some myths and mystery surround them.
National Museum of Costa Rica: it is located in San Jose. It is situated in the Bellavista Fortress. It was originally built as a military barracks in 1917. The bullet holes in the walls are a great tourist attraction.
San Jose Central Market: it is a vibrant bustling market for various kinds of food, fresh farm produce, and beautiful souvenirs.
Mistico Arenal Hanging Bridges Park: Through the park, you get to experience the beauty of Costa Rica's amazing wildlife from the hanging bridges, and also get to observe the majestic Arenal Volcano.
National Theater of Costa Rica: located in San Jose, the national theatre opened to the public on 21 October 1897 with a performance of Johann Wolfgang von Goethe's Faust. The building is considered to be one of the finest historic buildings in the capital. Its lavish furnishing and exquisite interior make it a top tourist attraction.
Importadora Monge: This is a beautiful city park with really unique artworks with an iconic bandstand.
The beaches: the costal line of Costa Rica has several sandy beaches that attract tourists from all over.
The Volcano parks: you can get to see a real volcano if it is safe enough to get up close.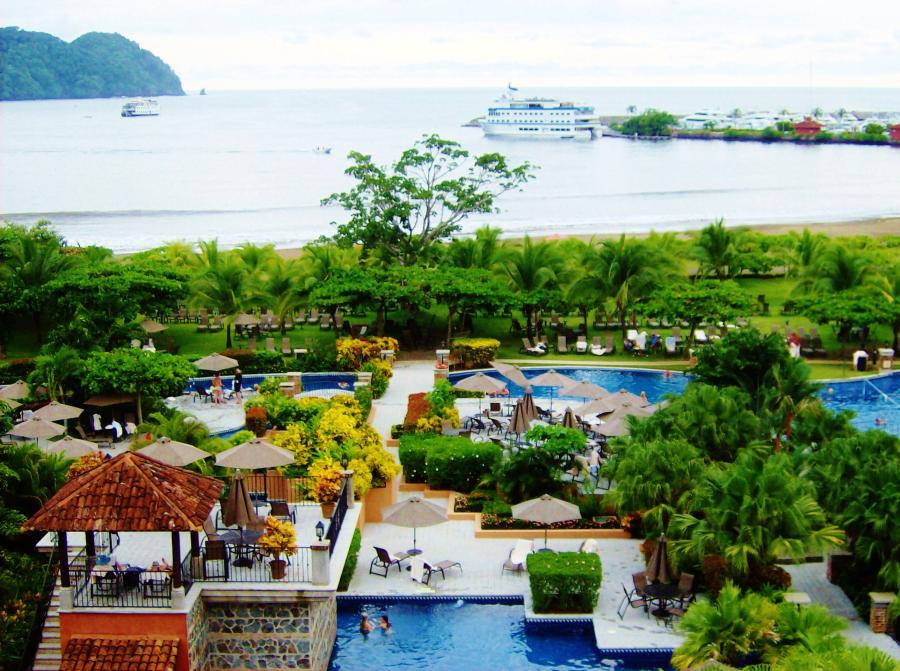 Activities in Costa Rica in the fall, winter, or spring
Costa Rica comes alive with lots of activities that can make your time pass by without you getting bored. Here are some examples:
Visit to Paz waterfalls: you could take group excursions to the beautiful picturesque waterfalls.
Volcano tours: you can get to observe magnificent volcanoes and the gorgeous vegetation that surrounds them, from a safe distance of course.
Snorkeling: You can get to see some of the most exotic fishes and coral reefs in the world.
Scuba diving: IF you would like to take a dive into the beautiful oceans, you can get your scuba gear on and take a dive and watch the marine life around you.
Try some of the local favorite dishes like Ceviche Tico, Picadillo, and Gallo Pinto.
Crocodile River Tours.
Rainforest Chocolate tours.
Britt Coffee Tour.
Shopping + Restaurants. Are they open in the fall, winter, or spring?
Costa Rica Generally has more than enough restaurants and shops. While some might not open during the low season, many of them stay open all year round.
Depending on your budget and taste, you can find different restaurants that offer local cuisines, seafood, intercontinental dishes, take away food and cocktails. Some of these restaurants typically require reservations to be made.
The shopping scene in Costa Rica is not dull. It offers both high-end and individual stores that have more than enough to meet your needs. There are many arts & crafts, fashion, souvenirs, and souvenir stores across Costa Rica. Some tourist shops will be open.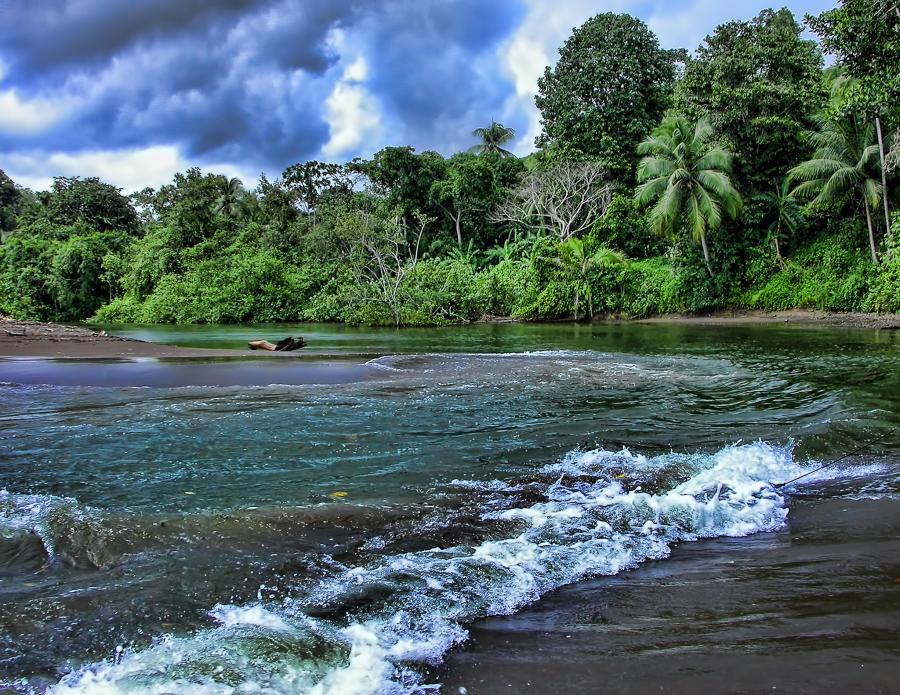 Transport
Costa Rica has two international airports in Costa Rica, Juan Santamaría Airport, and Daniel Oduber Airport. The largest is Juan Santamaría Airport (SJO) and is located close to San José. Daniel Oduber Airport (LIR) is located in Liberia and can be used for the northwestern Guanacaste region. Throughout Costa Rica, flights are quick cheap and plentiful. Sansa operates domestic flights across Costa Rica. Flights could be easily booked, and the rates start at about $60 (approx. €51, £43, $75 CAD, $78 AUD), depending on the destination.
For most tourists, a rental car is the best way to get around Costa Rica. Driving yourself is often the cheapest option and is also flexible. When it comes to accessing the remoter destinations, an SUV may be a perfect choice, and a few destinations are only accessible by air or water. While public buses are a popular choice for snowbirds, but they could be typically slow and also surprisingly expensive. Depending on your destination, your budget and travel plans, you can take advantage of tourist mini-buses, public transportation, boats, ferries, taxis, or small planes.
For car and driver services, you should expect to pay at least $100 (approx. €85, £72, $126 CAD, $131 AUD). You can get more information about such services on Costa Rica Driver, GrayLine, Tours By Locals, and Tropical Tours Shuttles. Prices for buses could cost as low as $40 (approx. €34, £29, $50 CAD, $52 AUD) or as high as $280 (approx. €238, £203, $353 CAD, $368 AUD). For more information on offers, you can check out GrayLine or Costa Rica Tourism. A typical taxi ride from Juan Santamaria International Airport to downtown San Jose could cost between $20 (approx. €17, £14, $25 CAD, $26 AUD) and $80 (approx. €68, £58, $100 CAD, $105 AUD). Uber is available in San Jose.
Railroads in Costa Rica operate suburban commuter trains from San José to San Pedro, Universidad Latina (4 km (2 Miles) East) and to Pavas (6 km (4 Miles) West). There are also trains heading to Heredia, plus commercial trains San José – Caldera (Pacific port, 91 km (57 Miles) ).
Health
Costa Rica has a universal health care system in place called "Caja Costarricense de Seguro Social" (CCSS) usually called the "Caja". This system offers 100 percent coverage to permanent residents and visitors for a small fee monthly based on a percentage of their income.
There are about 30 CAJA hospitals & 250 clinics in Costa Rica that provide above-average services despite the appearances of the buildings. Expats & tourists often use three large, private hospitals; CIMA hospital in Escazu, Clinica Biblica in San Jose, and Clinica Catolica in San Jose-Guadalupe.
Many doctors in larger towns speak English & have been trained abroad in the U.S, Canada, and Europe.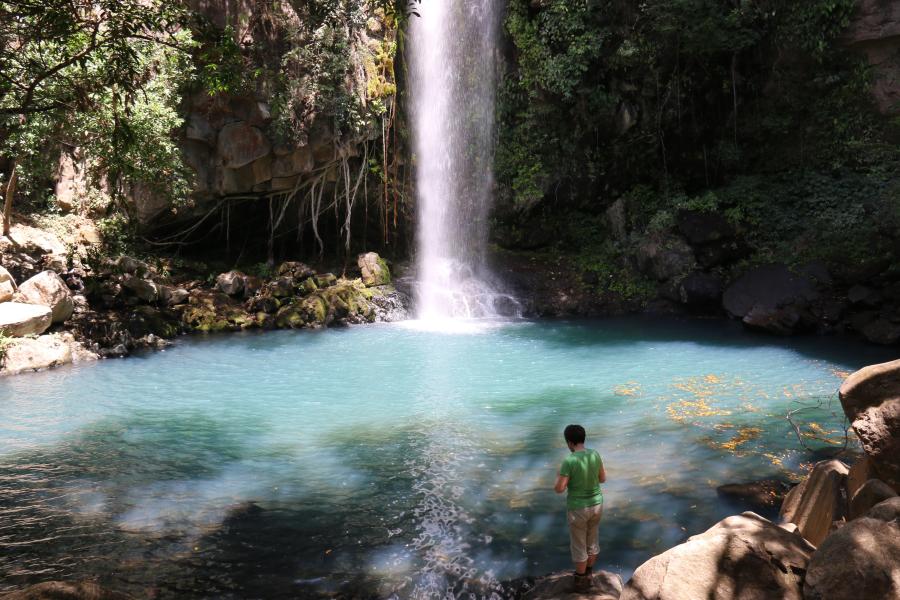 Accommodation
Costa Rica has abundant options for affordable apartments and rentals for the duration of your stay. For $500 (approx. €426, £363, $630 CAD, $657 AUD) a month, you can rent a one-bedroom apartment in San Jose. Outside the city center, it will cost about $440 (approx. €375, £319, $554 CAD, $578 AUD). If you have some extra money to spare, and are interested in getting really comfortable, you can rent a very nice three-four bedroom house for about $1300 (approx. €1108, £944, $1638 CAD, $1708 AUD) a month.
It is quite easy to find cheap housing in Costa Rica, but be sure to look out for basic amenities, and a location that is nearest to all of the places you will like to go and all the activities you have interest in, to save you some extra bucks.
Packing List
Weather: The fall, winter, and spring weather in (Costa Rica) will normally be warm during the day, but can be chilly during the night. Of course in the fall and spring it will be warmer than in the winter. You have to pack accordingly.

Warm clothing: Even when you go to a warm location like (Costa Rica) you should not forget to take some things with you for your trip back home. When you return you are adapted to the warmer weather and need something to protect you from your hometown temperatures.

Consider the Weather: Always look at the type of weather in (Costa Rica). Things like humidity, wind, and rain do not show up in the temperature graph but can have a great impact on your wardrobe. There are several sites with long term forecasts and climate information. Is there often a short afternoon downpour like in the tropics, you maybe need to take a strong umbrella and shoos that can cope with the rain. If there is often a lot of wind you might need a more wind-resistant coat.

Check the local Shopping options: Try to find information about the local shopping options near your location in (Costa Rica). Are there stores where you can buy all your daily supplies, or are some things difficult to get? For some more remote locations, the options can be limited. If a certain item is really important for you might need to take it with you.

Look at the Local Culture: The local culture in (Costa Rica) can impact your wardrobe. If most activities are in more upscale locations you might take some more appropriate clothes with you. Or travelling if you travel to certain countries women need to cover themselves in certain areas.

Amenities: Know what's Included in your house or apartment. Is there a coffee maker, a toaster, a washer and dryer, an iron, what is in the kitchen, what kind of towels are there? Things that are there means you do not have to take them with you. A furnished apartment or house can mean something from a few pieces of furniture to a well-stocked place with all the things you have at home. But most of the time your rental will not be stocked.

Mix and match: Wear layers so you can use your wardrobe more efficiently. And do not worry about wearing something more often, probably only you will notice this.

Important for you: If there is something that is really important for you that you want to have present in your house or apartment, take it with you. This can be something like a special knife for the kitchen, or a small mirror that you use in the morning. You can also purchase it locally if it is not that expensive.

Pet supplies: If you take your pet with you don't forget to take supplies for a few days with you. And enough medication, vitamins, or other supplies if you can not purchase them in (Costa Rica) locally.

Food: Don't take a lot of food with you. Only when there is something you really can not live without you, and it is not too heavy you could consider taking it with you.

Towels: Not all locations include bigger towels for the swimming pool or a visit to the beach. If you have to take them and don't have a lot of room you can buy some big thin towels.

Office supplies: Normally you will not find any office supplies in your house or apartment. If you think you will use them you could pack some supplies like a scissor, notepaper, envelopes, some pens, and more depending on your needs.

Limit yourself: Don't take too many shoes and jackets, you will not need them that often.

Best-fitting: Bring your favorite and best-fitting items that can multi-function

Washer: Do you have a washer and dryer onsite, you don't need to pack a lot of clothes
Clothing
Basics
Casual
Smart
Footwear
Toiletries
Beauty
Hygiene
Clothing
Basics
Casual
Outdoor
Footwear
Accessories
Toiletries
Medicine
Miscellaneous
Other
Toiletries
Beauty
Hygiene
Hair
Other
Medicine
Miscellaneous
Technology
Travel and Free time
Travel
Free time
Important
Documents
Money
Other locations close to this location:
Travelers' Map is loading...
If you see this after your page is loaded completely, leafletJS files are missing.
If you have any additions, or comments on the content on this page, please use our contact form to let us know.