Part of the famous "Los Cabos" duo, San Jose Del Cabo is located in the south of Baja California Sur, Mexico. It is just 20 Miles (32 km) from Cabo San Lucas. While Cabo San Lucas can be said to be wild with lots of excitement and bustling crowds, San Jose Del Cabo is its gentler twin with a more relaxed atmosphere and slower vibe. This is not to say the city does not have its fair share of attractions and activities. There are also a lot of interesting choices for entertainment here as well.
San Jose Del Cabo is often referred to as the "Old Town" with its pretty streets, colonial structures, and innate charm. Before it became one of the top sites for tourism, the area was inhabited by an ancient nomadic people called the Pericues. These hunter-gatherers lived a simple life, making their shelter under the palm trees. San Jose del Cabo is one town with an adventurous and rich history.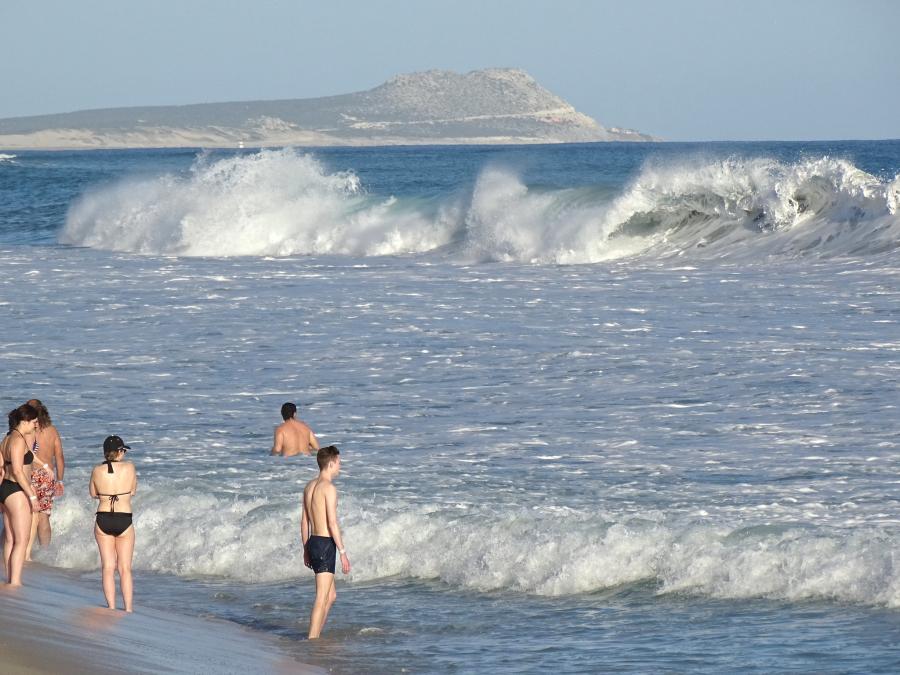 Why should people visit in the winter?
There are countless reasons why San Jose Del Cabos is a top winter destination. Top of the list is the amazing climate and warm winter temperatures. The country is mostly warm and dry and you will find that the weather is perfect for outdoor activities and most of your time will be spent exploring the town's beautiful streets, trying out their amazing food and shopping for art and other souvenirs. The Old Town is peaceful and quiet and you can spend long hours relaxing by the beach of familiarizing yourself with local history or culture. The shopping opportunities and nature activities are endless and the people are warm and friendly. They are always willing to help out if you are lost or confused so do not be hesitant to reach out if you need help.
Climate
San Jose Del Cabo has an arid climate. Like most other regions in Baja California, the weather is warm year-round with a bit more rainfall than other areas. This is because of the cyclones that occasionally make their way to this area, bringing with them significant rainfall. However, the winter months are the driest times of the year in San Jose Del Cabo. While the area can be humid, it is not excessively so or uncomfortable. Winters are cooler and drier than summer providing snowbirds with the chance to explore the city comfortably. Temperatures at this time hover around 12°C - 25°C (54°F - 77°F).

Safety
The town is considered to be very safe for tourists as there is hardly any violent crime and targeted attacks on tourists. Whether you are traveling alone or with partners, exercise the same caution as you would anywhere else and you should be fine. Keep your valuable items safe and refrain from moving about with wads of cash if you can help it. Limit nighttime activities to the busy tourist areas and always lock your doors and windows just as you would back home.
Communication, internet, and cellphone in, San Jose Del Cabo, Mexico
Spanish is the language you will hear the most when staying in San Jose Del Cabo. Many of the locals and people who live here speak English as well as Spanish. Due to the high number of tourists that visit the town and expatriates that live there, many places will have signage and menus in both English and Spanish. There are a few areas where you will meet mostly Spanish speaking people especially in areas off the beaten track. A few simple Spanish phrases will get you through these areas so it will help to brush up your Spanish speaking skills.
You can purchase a local SIM card when you land in the international airport or you can buy one when you settle into town. SIM cards are easy to purchase and register and all you need to activate is your passport. A SIM card costs about $3 (approx. €2.53, £2.26, $3.92 CAD, $4.1 AUD) and data prices are fair.
Things to see in San Jose Del Cabo, Mexico
Some of the top attractions in San Jose Del Cabo are:
Playa Palmilla- this is one of the most stunning beaches in San Jose Del Cabo. Located along the town's coastline, you can swim in the ocean, relax on the beach or even go snorkeling.
The art walk – the gallery district also known as the art walk is an evening market that happens every Thursday. A number of galleries that feature work from local artists like jewelry, sculptures, and paintings stay open for long hours for your viewing pleasure.
San Jose's Del Cabo estuary – some elegant birds, wildlife, and other avians call this 2000 acre lagoon home. You can observe the animals in their natural habitats and stroll through the estuary.
Puerto Los Cabos – snowbirds who are avid golfers can look forward to visiting the world-class golf course. With views of the Cortez Sea, playing golf at any of the par 73 courses is something every visitor to San Jose's Del Cabo must do.
Things to see not far from San Jose Del Cabo, Mexico
Pescadero- for a fresh and unspoiled view of Mexican life, snowbirds can take a 45-minute drive to Pescadero and enjoy its pleasant climate.
Los Barriles – take a trip to Los Barriles for a chill and laid back time in this small town located along the sea of Cortez. There are pristine beaches and excellent sport fishing opportunities.
Baja brewing company – whether you're a fan of microbrews or not, getting to watch the process of how craft beer is made is indeed an exciting one. There are options to taste some of their interesting creations too.
Activities in San Jose Del Cabo, Mexico in the winter
Whale watching – you can get a glimpse of some of the biggest creatures in the world during their winter migration as they frequent the waters around San Jose Del Cabo.
Spa days – while the town may not have the most spectacular spa's you have ever been to, they have their fair share of high end and intimate spas littered across town. After long days of exploring the city, you can stop by for some rest and relaxation.
Visit the beach – some of the calmest beaches can be found in San Jose Del Cabo. Since it is much more laid back than its neighboring tourist cities, most of the beaches are uncrowded which gives you the perfect opportunity to relax and unwind.
Golfing – the world-class golf course located in this city is open in the winter. Snowbirds can while away time getting engrossed in skillful displays of golfing expertise.
Shopping + Restaurants. Are they open in the winter?
Some of the best seafood and authentic Mexican Cuisine is available in this chill town. Lots of roadside stalls and restaurants serve up delicious meals like fish tacos and amazing cocktails to go with them. Thanks to the city's balmy and mild weather, the restaurants are open year-round and you can visit after a long day of touring the city's attractions. Shopping plazas and centers abound in San Jose Del Cabo and there are also a number of chain supermarkets like Walmart where you can shop for essentials. Everything from clothing items, to art and spices, can be purchased in the shopping districts for decent prices. Shopping is available in the winter so you won't miss out on any great deals. Remember to negotiate to get the best prices on items as haggling is welcome here.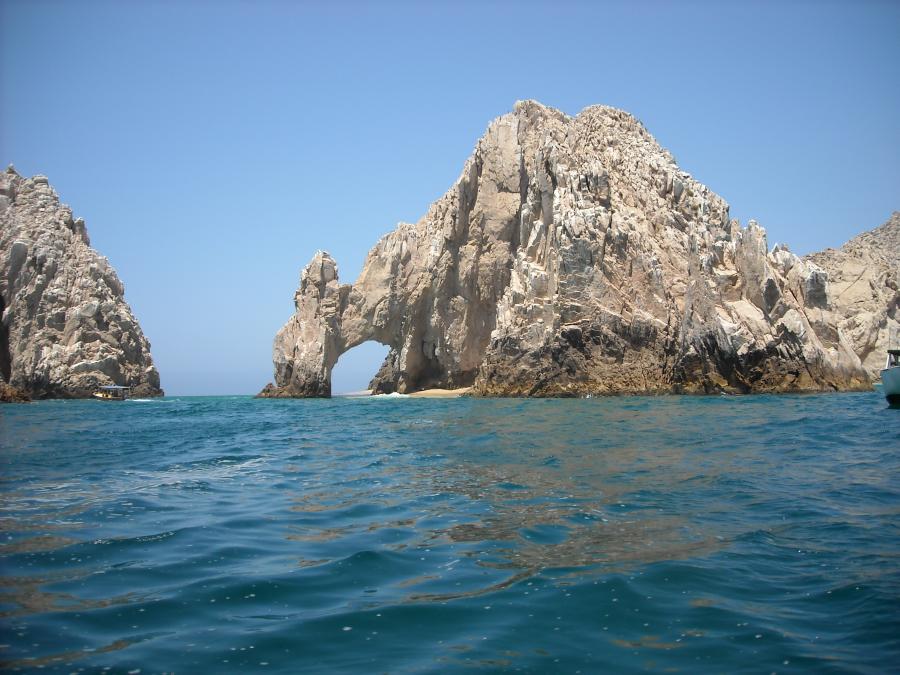 Transport
San Jose Del Cabo is served by the same international airport as Cabo San Lucas so you will most likely land there before taking a van into the city. You can also preorder an airport shuttle to take you to your preferred location in the city once you land.
Renting a car is one of the best options for exploring the city. It's fast, convenient, and flexible and you get to see the city at your own pace. A compact car will cost you about $17 (approx. €14, £12, $22 CAD, $23 AUD) for a day.
Compared to other tourist areas, taxis in San Jose Del Cabo are affordable however they do not have meters so you'll have to negotiate and agree on a price to your destination before getting in.
Walking around the city is also a popular option for many travelers. It gives you a chance to explore the city and enjoy the beautiful weather.
There are local buses that connect to nearby cities like la Paz and Loreto in addition to getting to other areas in the city. These buses are not too dependable so you're better off getting around in a rented car.
Health
Healthcare in San Jose Del Cabo is really good and affordable. The city has a number of top of the line hospitals well equipped with medical infrastructure. Walk-in clinics are widely available so in the event of an emergency, you can simply have a capable physician attend to your needs. Snowbirds are reminded to get comprehensive travel insurance that also covers medical expenses so you have one less cost to worry about. Many of the doctors in San Jose Del Cabo have trainees abroad so they speak fluent English.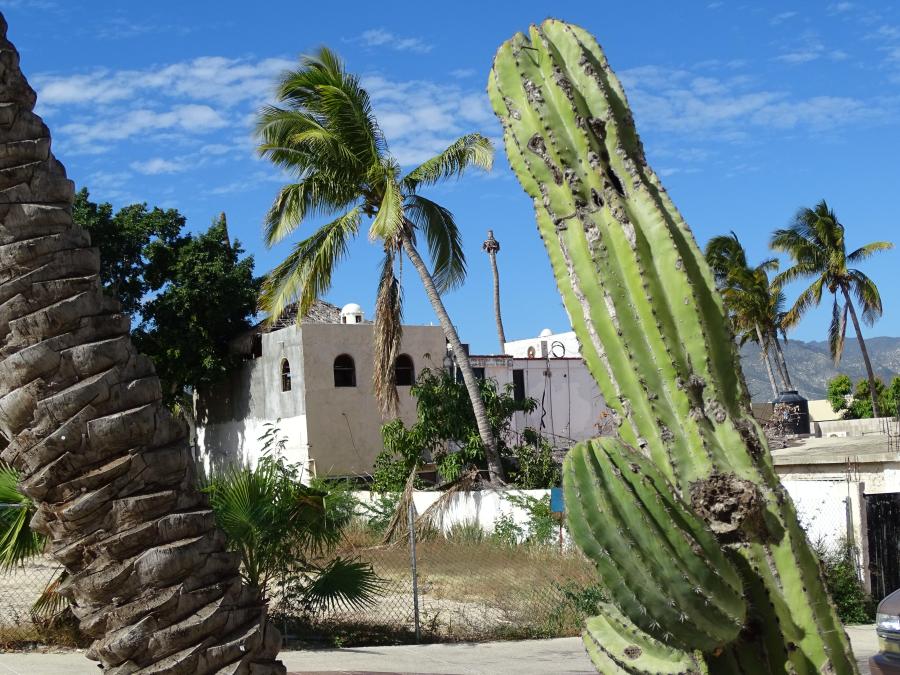 Accommodation
Getting a place to stay like a short let apartment in San Jose Del Cabo is quick and easy. You can use a local housing agent, or find a place online using property rental services like Airbnb or bookings.com. Most of the House comes with amenities like kitchens, water heaters, and other appliances to make your stay as pleasant as possible. Expect to pay around $462 (approx. €389, £348, $603 CAD, $631 AUD) for a month to live in an inexpensive area.
Packing List
Weather: The winter weather in San Jose Del Cabo (Mexico) will normally be warm during the day, but can be chilly during the night. You have to pack accordingly.

Warm clothing: Even when you go to a warm location like San Jose Del Cabo (Mexico) you should not forget to take some things with you for your trip back home. When you return you are adapted to the warmer weather and need something to protect you from your hometown temperatures.

Consider the Weather: Always look at the type of weather in San Jose Del Cabo (Mexico). Things like humidity, wind, and rain do not show up in the temperature graph but can have a great impact on your wardrobe. There are several sites with long term forecasts and climate information. Is there often a short afternoon downpour like in the tropics, you maybe need to take a strong umbrella and shoos that can cope with the rain. If there is often a lot of wind you might need a more wind-resistant coat.

Check the local Shopping options: Try to find information about the local shopping options near your location in San Jose Del Cabo (Mexico). Are there stores where you can buy all your daily supplies, or are some things difficult to get? For some more remote locations, the options can be limited. If a certain item is really important for you might need to take it with you.

Look at the Local Culture: The local culture in San Jose Del Cabo (Mexico) can impact your wardrobe. If most activities are in more upscale locations you might take some more appropriate clothes with you. Or travelling if you travel to certain countries women need to cover themselves in certain areas.

Amenities: Know what's Included in your house or apartment. Is there a coffee maker, a toaster, a washer and dryer, an iron, what is in the kitchen, what kind of towels are there? Things that are there means you do not have to take them with you. A furnished apartment or house can mean something from a few pieces of furniture to a well-stocked place with all the things you have at home. But most of the time your rental will not be stocked.

Mix and match: Wear layers so you can use your wardrobe more efficiently. And do not worry about wearing something more often, probably only you will notice this.

Important for you: If there is something that is really important for you that you want to have present in your house or apartment, take it with you. This can be something like a special knife for the kitchen, or a small mirror that you use in the morning. You can also purchase it locally if it is not that expensive.

Pet supplies: If you take your pet with you don't forget to take supplies for a few days with you. And enough medication, vitamins, or other supplies if you can not purchase them in San Jose Del Cabo (Mexico) locally.

Food: Don't take a lot of food with you. Only when there is something you really can not live without you, and it is not too heavy you could consider taking it with you.

Towels: Not all locations include bigger towels for the swimming pool or a visit to the beach. If you have to take them and don't have a lot of room you can buy some big thin towels.

Office supplies: Normally you will not find any office supplies in your house or apartment. If you think you will use them you could pack some supplies like a scissor, notepaper, envelopes, some pens, and more depending on your needs.

Limit yourself: Don't take too many shoes and jackets, you will not need them that often.

Best-fitting: Bring your favorite and best-fitting items that can multi-function

Washer: Do you have a washer and dryer onsite, you don't need to pack a lot of clothes
Clothing
Basics
Casual
Smart
Footwear
Toiletries
Beauty
Hygiene
Clothing
Basics
Casual
Outdoor
Footwear
Accessories
Toiletries
Medicine
Miscellaneous
Other
Toiletries
Beauty
Hygiene
Hair
Other
Medicine
Miscellaneous
Technology
Travel and Free time
Travel
Free time
Important
Documents
Money