Spend your fall, winter, or spring in Orlando, Florida: Is Orlando a good snowbird location?
Orlando is the 5th largest city of Florida, and it is the county seat of Orange County. The city is known to be the theme park capital of the world, as it is home to many famous parks like Disney, Universal Studios, Sea World, and Lego Land. Even though Orlando is a popular spot due to these theme parks, the city has a lot more to offer. You will find entertainment with wildlife parks, beautiful lakes, golf courses, shopping malls, museums, and the all-year warm Florida climate. Also, several beaches are not far away.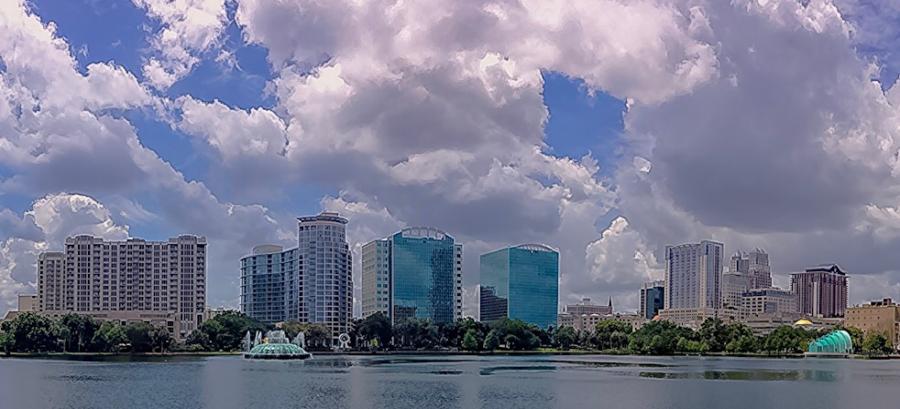 Why should people visit during the fall, winter, or spring?
Orlando is a very popular destination for snowbirds who are eager to take a break from the long, cold winter. During the winter the temperature in Orlando is very pleasant. There are many opportunities for day trips to nearby beaches, nice parks where you can walk, visiting world-class theme parks, playing golf, and much more. The city is quieter during the winter, and it is the perfect time to visit for those who want to avoid large crowds. The theme parks are always in a holiday mood, and they have a lot to offer to visitors.
Climate
Orlando is located at an altitude of 25 meter (82 feet) above sea level. It experiences hot, humid summers and mild, pleasant winters. The temperature ranges from 70°F - 50°F (21°C - 10°C) in winter. The winter has minimum rainfall but high humidity. The winter period normally does not see hurricanes (the hurricane season is from June to November).

Things to see in Orlando
Orlando has many attractions. Some of the best options are mentioned below:
Theme Parks: Known as the Theme Park Capital of the world, Orlando has many world-class options to choose from like SeaWorld, Universal Studios, Discovery Cove and Disney World
The Wheel at Icon Park: With a height of 400 feet (122 meter)

, this is the best place to visit if you want to experience breathtaking views of the whole of Orlando city.

Gatorland: Also known as the Alligator capital of the world, it's a unique and exciting experience for nature lovers.
Parks in Orlando: Orlando is a paradise for nature lovers, with many parks with lakes to spend your day in with Lake Eola park, Mead Botanical garden, Harry P Leu Gardens, and Dezerland Park to name a few.
Museums in Orlando: Orlando also has a variety of museums to visit. Among the popular ones are Orlando Science Centre, Orange County Regional History Center, Madame Tussauds, Cornell fine arts, Wonder Works, Ripley's believe it or not, and The Holy Land Experience.
Things to see not far from Orlando
There are many places in the surrounding areas that are worth a visit.
Lake Toho: If you love fishing then you are in for a treat, one of the best fishing places in all of Florida is just 33 Miles (53 km)

form Orlando. You can spend your day learning to fish from the best and take a guided trip.

Kennedy Space Center: Located at a distance of 34.8 Miles (56 km)

from Orlando, this place is a destination that cannot be missed. The visitors get to see the rocket garden and an actual spaceship along with other exciting exhibits.

Three Lakes Wildlife Management Area: At a distance of 55.4 Miles (89 km)

from Orlando, three lakes Kissimmee, Jackson and Marian share borders, at this extraordinary place. You can spend your day wildlife viewing and many other recreational activities.

Homosassa Springs Wildlife State Park: Perfect for nature lovers, this wildlife park is situated at a distance of (85.6 Miles (138 km)

from Orlando). It is a great place to explore on a day trip, it offers tons of activities and also a unique opportunity to see wildlife like panthers, bobcats, and black bears.

Beaches: Many beautiful beaches are close to Orlando. Daytona Beach is located at a distance of 55.8 Miles (90 km), Cocoa Beach at 60 Miles (97 km) and New Smyrna Beach at 55.4 Miles (89 km)

are one of the best options. The beaches are beautiful, equipped with all the best amenities and worth a visit.

St Augustine: A little farther away and at a distance of 107 Miles (172 km)

, lies the oldest city of America with many treasures to explore during your visit here.
Activities in Orlando in the fall, winter, or spring
Orlando has the perfect weather for enjoying many different activities during the winters:
Theme Parks: The theme parks are the life of Orlando and one of the main reasons it gets so many visitors. With so many options to choose from, there is something to interest everyone.
Enjoy Nature and Wildlife: Orlando is a heaven for nature lovers. It gives you the unique opportunity of enjoying marine animals at SeaWorld and Discovery Cove and it is also home to a lot of beautiful lakes and parks including wildlife parks.
Visit Museums: The museums in Orlando are also worth visiting with a variety to choose from according to the visitor's preference.
Play Golf: Orlando is home to world-class golf resorts like Reunion Resort, Champions gate and many others, here you also get the unique opportunity to play golf at golf courses designed by champions.
Beaches: A lot of popular beaches are easily accessible from Orlando. Your days can be spent enjoying activities at these well-equipped beaches.
Christmas celebrations at Theme Parks: The mood of celebration and festivities are at an all-time high during the Christmas season from November to January. A lot of fun activities are available to celebrate Christmas at all the Theme Parks in Orlando.
Shopping Malls: Orlando provides you with amazing opportunities to enjoy the perfect shopping experience.
Shops & Restaurants. Are they Open in winters?
Orlando is a very lively place, combined with really good weather, and many outdoor restaurants and shops.
Orlando also has big and good outlet stores and malls. With the premium outlets offering great discounts on many designer outlets, the place is very popular for luxurious high-end designer products.
Other than that, you will also find many farmer markets all over Orlando, with fresh products from farms and a large variety of organic fruits and vegetables. One of the most popular ones is at Eola Park, and it should definitely be on your list of places to visit.
As for restaurants, the city offers all types of cuisines, whether it's Asian, Mexican, Indian, or Italian. These are easily available at different locations throughout the city, with each having its specialty. The place is every food lover's dream!
Transport
The main Orlando airport is Orlando International airport (MCO). It is conveniently located at a distance of 11.3 Miles (18 km) from the main city. There are multiple options to travel to and from the airport, taxis, and car rentals are easily available, and the Public Transit system called Lynx (https://www.golynx.com/) is also available to take you to the city. Being a popular tourist location, many resorts and hotels offer free shuttle service to and from the airport as well.
Orlando has its Amtrak train station that connects to many popular locations. (https://beta.amtrak.com/). Downtown Orlando is also serviced by a new train, SunRail (https://sunrail.com/) which is also commonly used by the people to move around the city.
Orlando is also accessible through many Bus services like ATC Buses (https://atcbuses.com/), GreyHound (www.greyhound.com/), and La Cubana (www.lacubanabus.com/).
In and around the city you have several transport options. Renting a car is always convenient, but the public transport system is also very well organized and affordable. The two types of buses that cover most of Orlando are LYNX (https://www.golynx.com/), and I-RIDE-trolley. The later has two routes, red and green (www.internationaldriveorlando.com/iride-trolley/). All-day and multiple-day passes are available from different locations.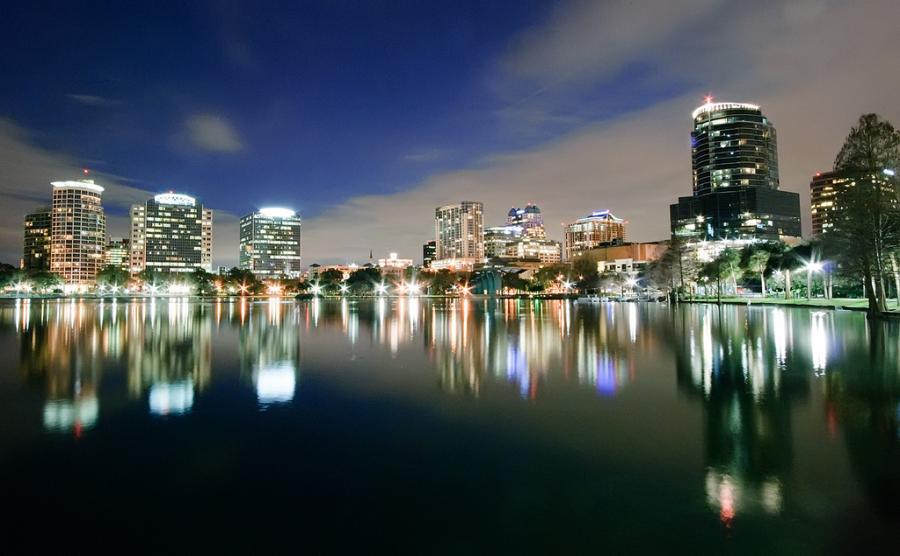 Health
Orlando has many state of the art Health Care facilities. All of them are capable of handling emergencies. Some of the hospitals:
If you are in need of a dentist there are also multiple options in Orlando. A small selection:
Accommodation
Orlando is a very busy place and it gets a lot of visitors all around the year. Many of the best hotel chains of the world can be found here, along with many different rental companies that also offer long term rentals. Whether you're looking for an apartment or a villa the price range for these places starts from $800 (approx. €746, £644, $1074 CAD, $1208 AUD) /month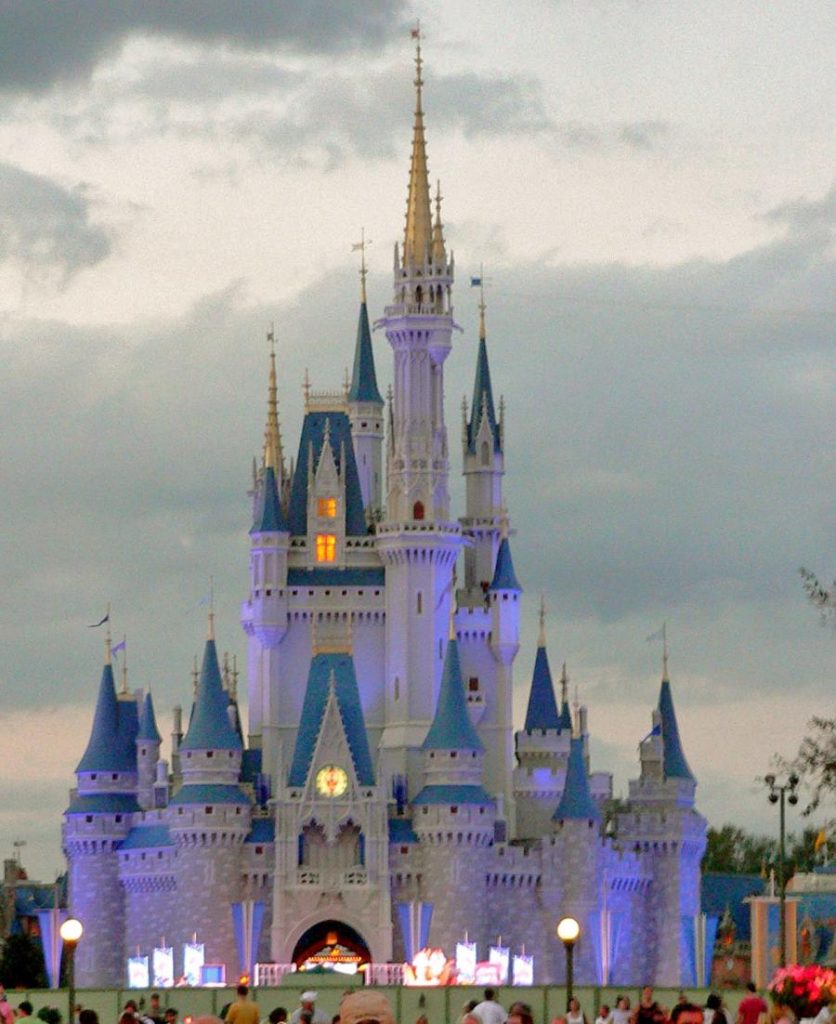 RV/Campers/Motorhome
If you are traveling with a Motorhome, there are many options available for RV parking. All facilities at these sites are up to the mark and they offer a lot of convenience to the visitors. Some of the best options are:
Packing List
Weather: The fall, winter, and spring weather in Orlando (Florida) will normally be warm during the day and can be cold during the night. Of course in the fall and spring it will be warmer than in the winter. You have to pack accordingly.

Warm clothing: Even when you go to a warm location like Orlando (Florida) you should not forget to take some things with you for your trip back home. When you return you are adapted to the warmer weather and need something to protect you from your hometown temperatures.

Consider the Weather: Always look at the type of weather in Orlando (Florida). Things like humidity, wind, and rain do not show up in the temperature graph but can have a great impact on your wardrobe. There are several sites with long term forecasts and climate information. Is there often a short afternoon downpour like in the tropics, you maybe need to take a strong umbrella and shoos that can cope with the rain. If there is often a lot of wind you might need a more wind-resistant coat.

Check the local Shopping options: Try to find information about the local shopping options near your location in Orlando (Florida). Are there stores where you can buy all your daily supplies, or are some things difficult to get? For some more remote locations, the options can be limited. If a certain item is really important for you might need to take it with you.

Look at the Local Culture: The local culture in Orlando (Florida) can impact your wardrobe. If most activities are in more upscale locations you might take some more appropriate clothes with you. Or travelling if you travel to certain countries women need to cover themselves in certain areas.

Amenities: Know what's Included in your house or apartment. Is there a coffee maker, a toaster, a washer and dryer, an iron, what is in the kitchen, what kind of towels are there? Things that are there means you do not have to take them with you. A furnished apartment or house can mean something from a few pieces of furniture to a well-stocked place with all the things you have at home. But most of the time your rental will not be stocked.

Mix and match: Wear layers so you can use your wardrobe more efficiently. And do not worry about wearing something more often, probably only you will notice this.

Important for you: If there is something that is really important for you that you want to have present in your house or apartment, take it with you. This can be something like a special knife for the kitchen, or a small mirror that you use in the morning. You can also purchase it locally if it is not that expensive.

Pet supplies: If you take your pet with you don't forget to take supplies for a few days with you. And enough medication, vitamins, or other supplies if you can not purchase them in Orlando (Florida) locally.

Food: Don't take a lot of food with you. Only when there is something you really can not live without you, and it is not too heavy you could consider taking it with you.

Towels: Not all locations include bigger towels for the swimming pool or a visit to the beach. If you have to take them and don't have a lot of room you can buy some big thin towels.

Office supplies: Normally you will not find any office supplies in your house or apartment. If you think you will use them you could pack some supplies like a scissor, notepaper, envelopes, some pens, and more depending on your needs.

Limit yourself: Don't take too many shoes and jackets, you will not need them that often.

Best-fitting: Bring your favorite and best-fitting items that can multi-function

Washer: Do you have a washer and dryer onsite, you don't need to pack a lot of clothes
Clothing
Basics
Casual
Smart
Footwear
Toiletries
Beauty
Hygiene
Clothing
Basics
Casual
Outdoor
Footwear
Accessories
Toiletries
Medicine
Miscellaneous
Other
Toiletries
Beauty
Hygiene
Hair
Other
Medicine
Miscellaneous
Technology
Travel and Free time
Travel
Free time
Important
Documents
Money
Other locations close to this location:
Travelers' Map is loading...
If you see this after your page is loaded completely, leafletJS files are missing.
If you have any additions, or comments on the content on this page, please use our contact form to let us know.
Detailed weather during the year for Orlando Florida
What to do during the year in Orlando Florida