Fort Myers located in Lee County, a popular tourist area. It is a town with a lot of history, and beautiful white beaches stretching along its coastline. The soothing, mild sea breeze adds a beautiful element to the warm winter weather. You can enjoy the scenic beauty of the place and learn more about the city's roots and history.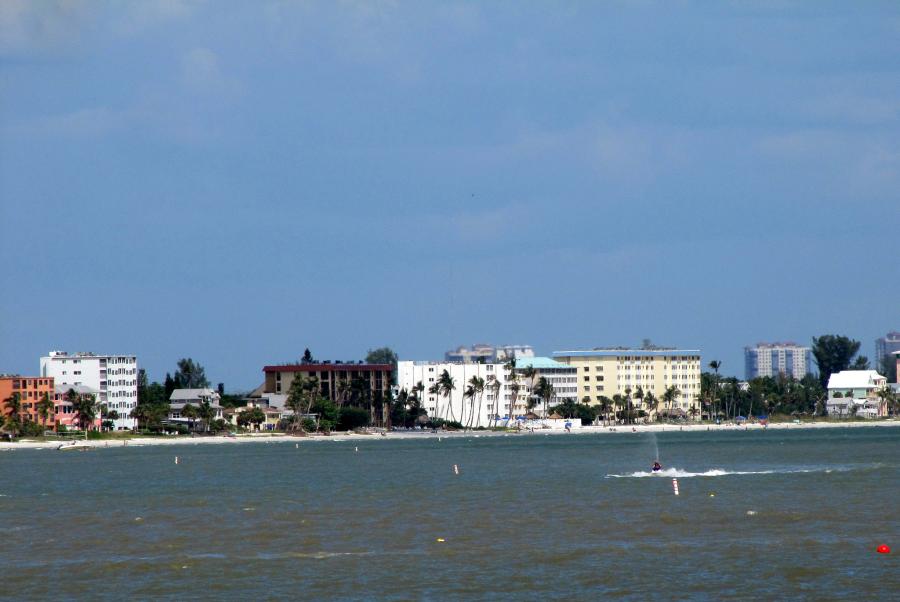 Why should people visit during the winter?
Like some of its neighboring places, Fort Myers beach sees a mild winter. Snowbirds looking for a nice place to escape the cold, harsh weather in the North, this city is an ideal choice as the temperature doesn't drop often below 50°F (10°C). You will see a lot of sunny, or partly sunny days, that makes it possible to enjoy various outdoor activities, with just a light jacket to accompany you. As it is the commercial center of Lee County it stays lively throughout the year.
Climate
The weather rarely gets cold at Fort Myers. January is the coldest month of the season with an average temperature ranging between 75°F - 54°F (24°C - 12°C). These winter months hardly experience any rainfall and are quite pleasant. Nights can be chilly, so take appropriate clothing with you. The winter period normally does not see hurricanes (the hurricane season is from June to November).

Things to see in Fort Myers Beach, Florida
There are many attractions at Fort Myers Beach that are worth a visit:
The Mound House: Referred to as "The Jewel of the Island" is an ancient structure on Estero Bay (Fort Myers beach), and it holds the history of Calusa Indians in its vast museum ground while offering activities such as kayak tours, wildlife spotting and much more. Truly the best indulgence for those curious about history.
Ostego Bay Foundation Marine Science Center: Located on San Carlos Island in Fort Myers Beach. It may just be the perfect place to learn about the ecology of the islands through marine activities including exhibits, aquariums, touch tanks, and catchy displays.
Fishing Pier Fort Myers Beach: The walk from the beach to the pier takes you close to the refreshing sea breeze and scenic beauty of dolphins playing and parasails enjoying the bird's eye view. It is also packed with fishes to catch and it also makes a good photography spot.
Matanzas Pass Bridge: This Bridge has been an attraction site for locals and visitors. Connecting Fort Myers to Florida mainland, it stands tall giving you a mesmerizing gulf view to walk along with and it also happens to be a famous spot to watch the Christmas boat parade from. Truly a soulful experience!
Lovers Key State Park: located on lovers Key Island, this park offers over 5 Miles (8 km) of multi-purpose trails, hiking, boating, picnicking and shelling options. An ideal place to spend your evening with local food and mild activities.
Things to see not far from Fort Myers Beach, Florida
Fort Myers Beach has many enjoyable places nearby that are worth a visit:
Naples: Located only 45 minutes away from Fort Myers Beach 27.1 Miles (44 km). Naples is the place for you if you are up for some fancy food with the vast variety and hundreds of restaurants to choose from. Amongst many other favorites, fried oyster sandwiches at Grandma Dots are a must-try!
Pine Island: Being one of Florida's largest Islands, it is a must-see for visitors visiting Fort Myers. Spend a day exploring the Islands and enjoying the serenity.
Miami: Roundabout 3 hours' drive from Fort Myers lies the world-famous coastal town called Miami. It is rich in culture with a lot of beautiful sights including the skyline view. So spend a long day exploring the city.
Venice Beach: It is located north of Fort Myers at a distance of about 60 Miles (97 km). Surely your perfect getaway from almost everything. A great place to relax, collect seashells, picnic, and take pictures.
Bonita Beach Dog Park: At a distance of only 7.9 Miles (13 km), you can either take your pet dogs to enjoy the beach or sit back and relax while watching friendly pet dogs get cheery around the sea breeze. For the animal-loving, this place is no less than puppy heaven with happy playful vibes all around.
Activities in Fort Myers Beach, Florida in the winter
Fort Myers Beach is a nice place during the winter. Here are some of the activities you can join:
Art Festivals: Winter brings a spell of festivals to Southwest Florida. The famous Cape Coral Arts and Music Festival, ArtFest Fort Myers, Bonita Springs Fine Art and Fine Craft Festival coupled with Art Walk on first Fridays and Music Walks on third Fridays in Fort Myers River District give a truly soulful experience!
Museum Tour: There are many museums close by for you to explore, such as IMAG history and science center, Vino's Picasso, and many more.
Fishing: You can either enjoy deep sea fishing at Punta Rassa Cove, a fishing spree along the coastline, or add more fun to it and hop on board a party boat. With Captain Tony's Fishing Adventures, you can choose to fish for a half-day, full-day, or at night. Your guide will help you out in bagging the best variety for your catch.
Art classes: Join an art class and learn how to paint, draw, or start with pottery.
Cooking: Always wanted to improve your cooking? Join a cooking class and learn how to cook something special.
Sun-bathing: Fort Myers has pretty mild winter so you can enjoy the mellow winter sun, gentle on your skin while you stretch out and relax at one of the beautiful beaches.
Kayaking: Water sports are always a must, at Fort Myers you can have guided kayaking with different tour agencies or bolt into the various rental services and plan your adventure.
Picnic: Many beaches at Fort Myer will provide you with the perfect environment for a peaceful picnic and what better picnic spot than a spot on the white sand beach, with the sun setting into the horizon and waves crashing into the water, pure bliss.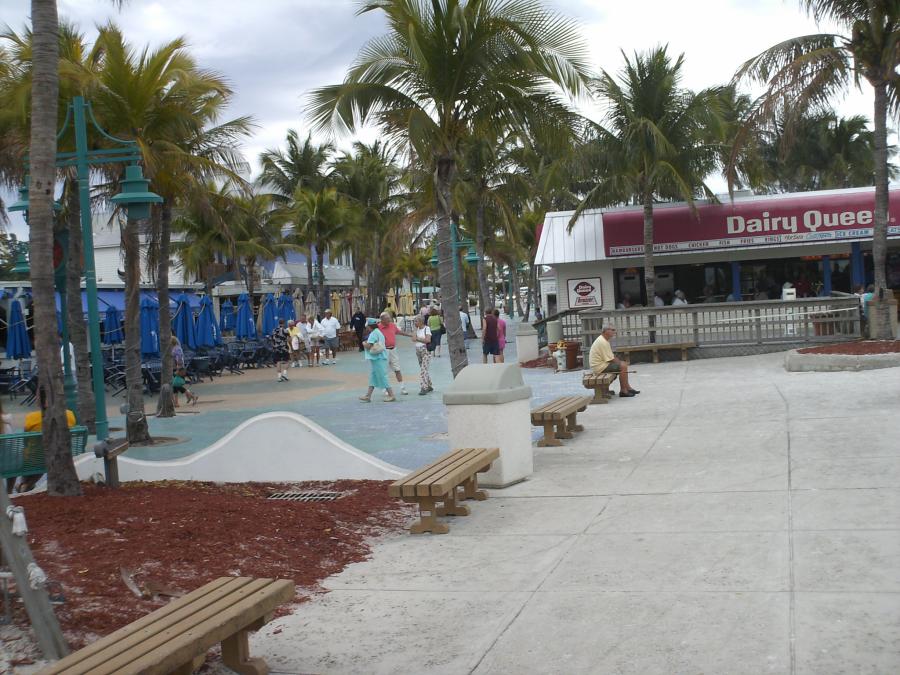 Shops & Restaurants. Are they Open in winters?
Fort Myer has several small and bigger shopping centers and many nice restaurants. And if you need more shopping, Cape Coral is close. You will find most major US chains present.
Supermarkets and grocery stores such as Publix are a great place to shop for your daily essentials. You can also visit the Fort Myers Beach Farm and Art Market which is held every week on Tuesdays. Around Christmas, the markets get cheery and pleasant with many available shopping options.
Fort Myer also has several old restaurants owned by the locals like The Speckled Egg Café and the Veranda where you can enjoy a nice meal. Fort Myers is well known for its seafood and it makes sure you get the locality's best experience.
Transport
For air travel the nearest airport is Ft. Myers (RSW) Airport is approximately 8.4 Miles (14 km) from Fort Myers Beach. There are various options to travel from and to your destination, like using one of the airport shuttles, using a taxi or Uber. Having a car can be convenient during your stay. You can rent one at the airport easily, but there are also numerous other locations if you do not want to rent one all the time
Lee County Transit has 17 fixed bus routes in the county which run from 5 am to 9:45 pm every Monday to Saturday, with limited availability on Sundays. The lee Tran gives an adequate option for visitors who want to use public transport. There is also a trolley service to get you between different beaches. The details of the schedule can be found on the following website https://www.leegov.com/leetran
If you want to use public transport, an easy way to find the best route is to use Google Maps. Find the directions from your starting point to the destination, and click on transit. It will then show you the public transport options.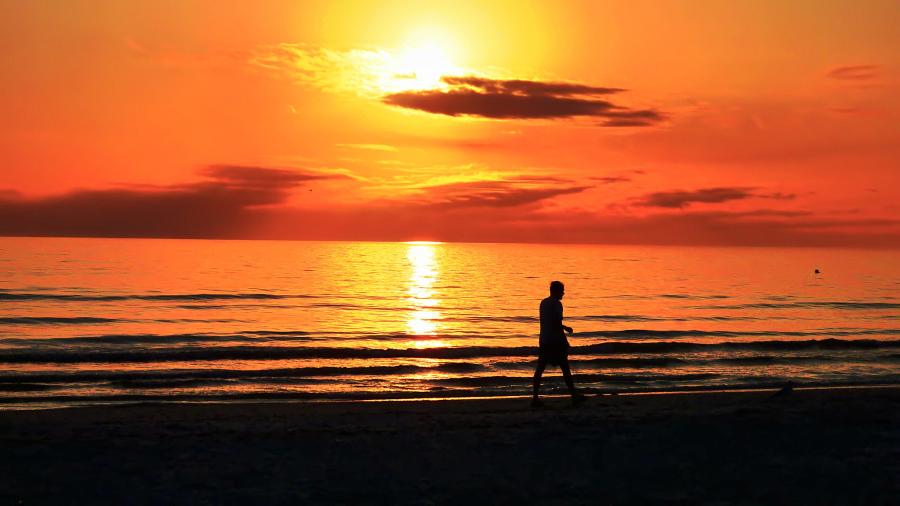 Health
The area has several well equipped and good medical centers:
Accommodation
Long term, affordable rentals are available in the area through various websites: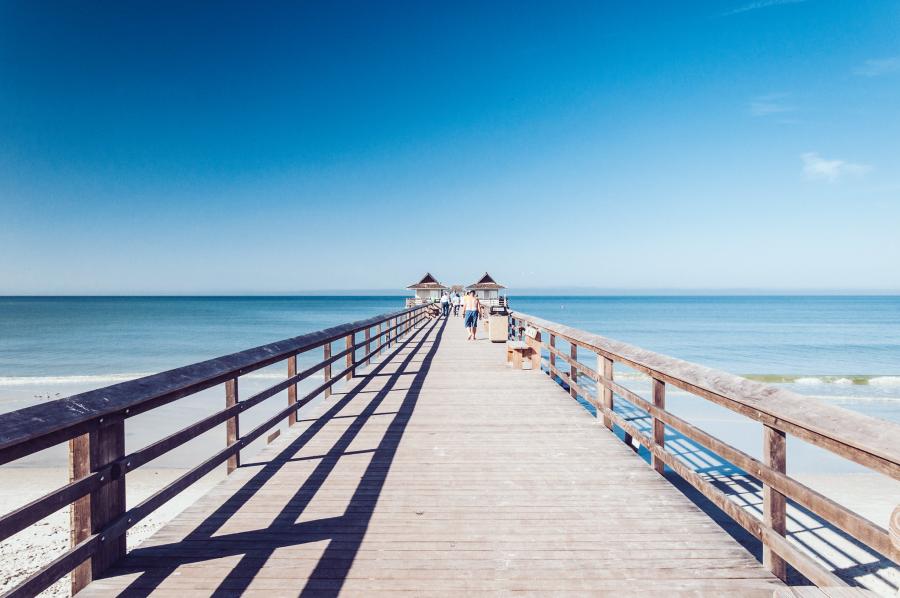 RV/Campers/Motorhome
When it comes to RV parks, there's a variety in Fort Myers:
Shady Acres RV Park: Their rates begin from $59 (approx. €49, £44, $76 CAD, $80 AUD) per night but they also have packages. A perfect and stupendous place for you to park your motorhome. (https://shadyacresfl.com/)
Swan Lake Village & RV Resort: Rates beginning from $55 (approx. €46, £41, $71 CAD, $74 AUD) daily with many more monthly, weekly packages too. (https://www.swanlakevillage.com/)
Woodsmoke Camping Resort: This camping resort is a family-owned business located approximately 15 Miles (24 km) from the Fort Myers beach. Known for its quality services with over 200 campsites and other facilities including a huge heated pool, a perfect escape to your winter evenings.
Packing List
Weather: The winter weather in Fort Myers Beach (Florida) will normally be warm during the day, but can be chilly during the night. You have to pack accordingly.

Warm clothing: Even when you go to a warm location like Fort Myers Beach (Florida) you should not forget to take some things with you for your trip back home. When you return you are adapted to the warmer weather and need something to protect you from your hometown temperatures.

Consider the Weather: Always look at the type of weather in Fort Myers Beach (Florida). Things like humidity, wind, and rain do not show up in the temperature graph but can have a great impact on your wardrobe. There are several sites with long term forecasts and climate information. Is there often a short afternoon downpour like in the tropics, you maybe need to take a strong umbrella and shoos that can cope with the rain. If there is often a lot of wind you might need a more wind-resistant coat.

Check the local Shopping options: Try to find information about the local shopping options near your location in Fort Myers Beach (Florida). Are there stores where you can buy all your daily supplies, or are some things difficult to get? For some more remote locations, the options can be limited. If a certain item is really important for you might need to take it with you.

Look at the Local Culture: The local culture in Fort Myers Beach (Florida) can impact your wardrobe. If most activities are in more upscale locations you might take some more appropriate clothes with you. Or travelling if you travel to certain countries women need to cover themselves in certain areas.

Amenities: Know what's Included in your house or apartment. Is there a coffee maker, a toaster, a washer and dryer, an iron, what is in the kitchen, what kind of towels are there? Things that are there means you do not have to take them with you. A furnished apartment or house can mean something from a few pieces of furniture to a well-stocked place with all the things you have at home. But most of the time your rental will not be stocked.

Mix and match: Wear layers so you can use your wardrobe more efficiently. And do not worry about wearing something more often, probably only you will notice this.

Important for you: If there is something that is really important for you that you want to have present in your house or apartment, take it with you. This can be something like a special knife for the kitchen, or a small mirror that you use in the morning. You can also purchase it locally if it is not that expensive.

Pet supplies: If you take your pet with you don't forget to take supplies for a few days with you. And enough medication, vitamins, or other supplies if you can not purchase them in Fort Myers Beach (Florida) locally.

Food: Don't take a lot of food with you. Only when there is something you really can not live without you, and it is not too heavy you could consider taking it with you.

Towels: Not all locations include bigger towels for the swimming pool or a visit to the beach. If you have to take them and don't have a lot of room you can buy some big thin towels.

Office supplies: Normally you will not find any office supplies in your house or apartment. If you think you will use them you could pack some supplies like a scissor, notepaper, envelopes, some pens, and more depending on your needs.

Limit yourself: Don't take too many shoes and jackets, you will not need them that often.

Best-fitting: Bring your favorite and best-fitting items that can multi-function

Washer: Do you have a washer and dryer onsite, you don't need to pack a lot of clothes
Clothing
Basics
Casual
Smart
Footwear
Toiletries
Beauty
Hygiene
Clothing
Basics
Casual
Outdoor
Footwear
Accessories
Toiletries
Medicine
Miscellaneous
Other
Toiletries
Beauty
Hygiene
Hair
Other
Medicine
Miscellaneous
Technology
Travel and Free time
Travel
Free time
Important
Documents
Money