Spend your fall, winter, or spring in Barbados: Is Barbados a good snowbird location?
Barbados is an eastern Caribbean island and an independent British Commonwealth nation. Bridgetown, the capital, is a cruise-ship port with colonial buildings and Nidhe Israel, a synagogue founded in 1654. Around the island are beaches, botanical gardens, the Harrison's Cave formation, and 17th-century plantation houses like St. Nicholas Abbey. Local traditions include afternoon tea and cricket, the national sport.
Barbados, an island country in the southeastern Caribbean Sea, situated about 100 Miles (161 km) east of Saint Vincent and the Grenadines. Roughly triangular in shape, the island measures some 20 Miles (32 km) from northwest to southeast and about 15 Miles (24 km) from east to west at its widest point.
Fishing has always been part of the island's basic economy, and the government has supported the industry with modernization programs. Agricultural production remains dominated by large farm units, As a result, there has been significant growth in food production (vegetables, fruits, and livestock), mainly for local consumption. High-quality sea island cotton is also grown. The growth of tropical flowers and foliage has also proved profitable.
The island of Barbados is divided into 11 parishes (similar to states or provinces), each with its own unique character and special attractions. They include:
St.Lucy
St.Peter
St.Andrew
St.James
St.Joseph
St.George
St.Thomas
St.John
St.Michael
St.Philips
Christ Church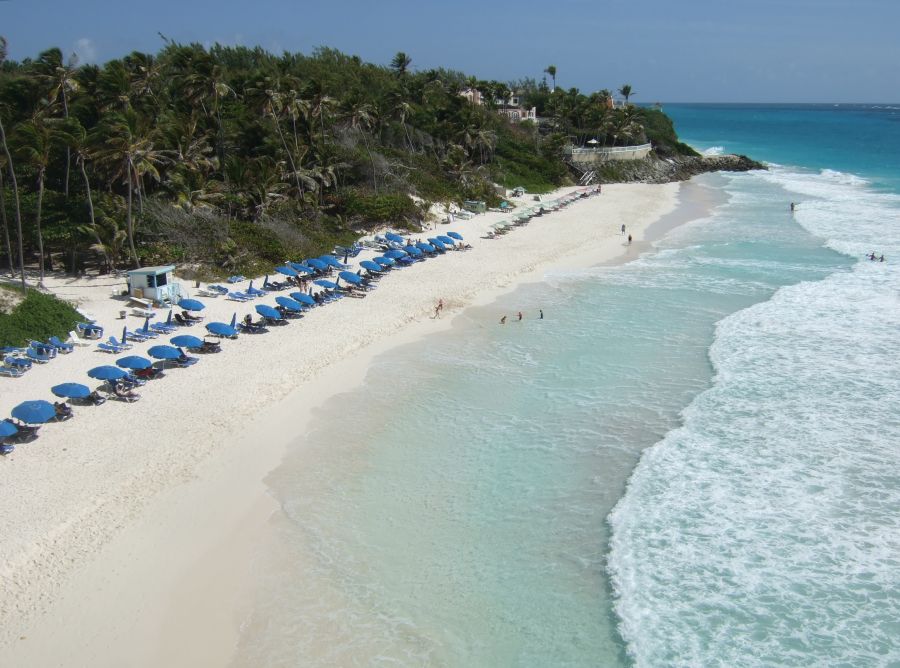 Why should people visit during the fall, winter, or spring?
Stunning tropical landscapes and beautiful beaches, action-packed activities and attractions, vibrant festivals, and the best food in the Caribbean, glamorous Barbados has got it all. Barbados is at the forefront of sustainable and eco-friendly tourism, caring for their forests and looking after their unique wildlife, conserving their oceans, and protecting rare species like leatherback and Hawksbill turtles.
Climate
Barbados, the easternmost of the West Indies, there's a tropical climate, hot and humid all year round, a bit cooler and more pleasant from December to April, and more hot and muggy from May to October. However, the heat is tempered by the breezes. The average temperature ranges from 21°C - 31°C (70°F - 88°F). The winter period normally does not see hurricanes (the hurricane season is from June to November).

Safety
Barbados is generally a safe place to travel, according to the U.S. State Department, with great beaches, fine rum, beautiful resorts, excellent dining, and the energetic nightlife of St. Lawrence Gap. However, snowbirds should be aware, petty theft does still exist here, as it does nearly everywhere. Personal possessions should not be left unattended.
Communication, Internet, and cellphone in Barbados
The official Barbados language is English, however, snowbirds will hear the local dialect – referred to as Bajan dialect spoken as well. As the official Barbados language, English is used in formal settings and written communications. In informal settings, you are likely to hear the Bajan dialect spoken.
The Barbados language is a combination of British English and various West African languages. Increasingly Barbadians, especially those working in hotels, restaurants, and attractions, are becoming multilingual. French and Spanish are the two most common languages taught in schools.
Calls from Barbados to the US, Canada, and other NANP Caribbean nations are dialed as 1 + NANP area code + 7-digit number. Calls from Barbados to non-NANP countries are dialed as 011 + country code + phone number with local area code. Telephone services in Barbados are provided by: LIME (Incumbent), Digicel, Sunbeach, WIISCOM while Internet services in the country are provided by: CariAccess, CaribSurf, Sunbeach Communications, TeleBarbados/Freemotion.bb and WI-NET INC. As roaming can be very expensive we advise winter visitors to purchase a local Sim card.
Snowbird locations in Barbados
Rockley: is where snowbirds will find excellent hotels located on or steps from lovely beaches and close to restaurants, shopping, and bars.
Silver Sands: for more secluded accommodation on windswept shores.
The Crane area: It offers magnificent cliff-top accommodation, tropical beaches with lively turquoise seas, quaint dining spots, and seclusion from the bustle of other holidaymakers. The Crane combines old-world charm with modern amenities to create an unforgettable Barbados holiday experience.
The Tent Bay, Bathsheba, and Cattlewash: these areas provide an invigorating getaway. They are places to recharge and rejuvenate surrounded by the beauty and tranquility of nature.
Paynes Bay area: snowbirds are close to some of the islands' best restaurants. Elegant Hotels offers a water taxi service so snowbirds can stay at one hotel yet also enjoy the beaches and facilities of the other lovely Elegant Hotels properties.
Things to see in Barbados
Barbados has notable places that are worthwhile visiting:
The Beaches: Accra beach, Sandy Lane beach, Barbados Black Pearl Jolly Roger 1, Bath beach, Mullins beach, Maxwell Beach, Batts Rock Beach
Gardening/Nature: Andromeda Botanic Gardens, Hunte's Garden
Arts & Crafts: The Barbados Art Gallery
History/Bookstore: The Barbados Museum
The National Library Service and The Barbados Department of Archives.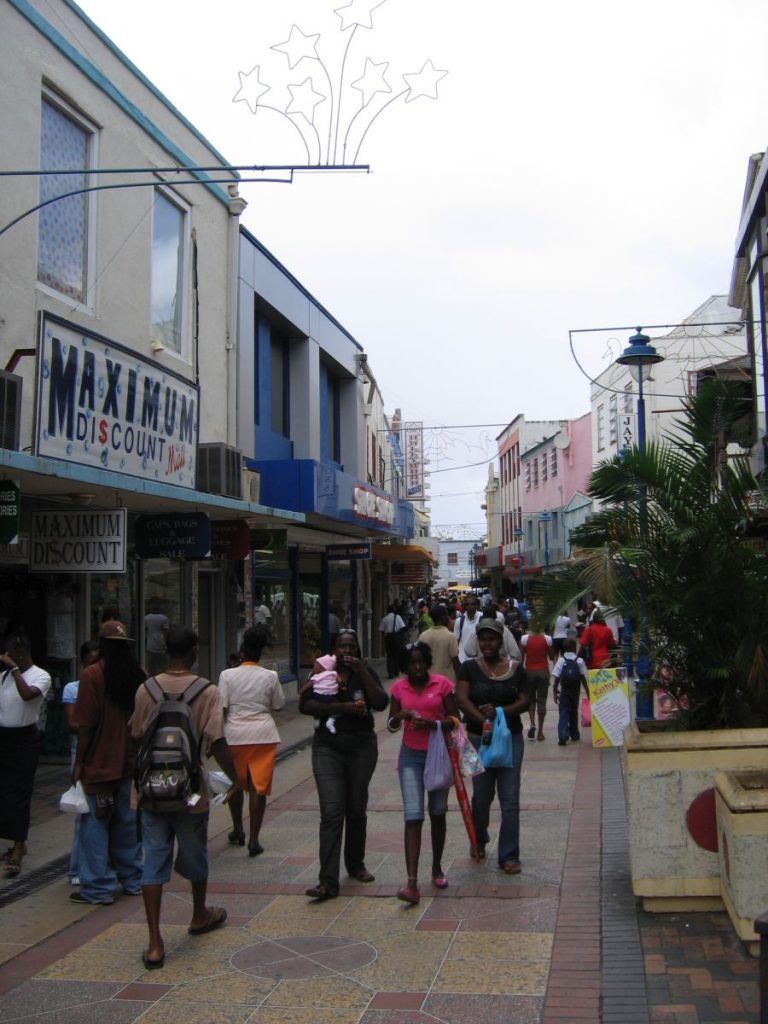 Activities in Barbados during winter
Explore the various beautiful beaches of Barbados
Sample the golden tipple Rum at a historic distillery
Snorkel or dive with rainbow-colored fish
Explore the tropical jungle on an island safari
Go sightseeing in the #1 BAJAN BUS
Visit the Museum of Parliament and the National Heroes Gallery.
Visit and dine at the Animal Flower Cave which is located at the most northerly point of Barbados in the parish of St.Lucy. Opening hours are 11 am – 4 pm Monday to Sunday.
Take a relaxing wander through the beautifully landscaped gardens, where antiques and statues mingle with exotic plants, and gentle opera, and classical music float in the air.
Take a walk through Welchman Hall, a natural and protected gully.
See Mount Hillaby, the highest point on the island. Make a stop on the East Coast to enjoy a delicious Bajan Buffet lunch served in a unique and unspoiled setting.
Attend the various festivals. Some of which include:

The Barbados Food and Rum Festival (October-November)
The Barbados Film Festival (January)
Round Barbados Sailing Week (January)
The International Bridge Festival (February)
The Holetown festival
Jazz music festival (January).
Shopping + Restaurants. Are they open in the fall, winter, or spring?
Most restaurants and shops in Barbados are usually opened in the winter. The national dish of Barbados is cou-cou and fried flying fish with spicy gravy. Another traditional meal is pudding and souse, a dish of pickled pork with spiced sweet potatoes. A wide variety of seafood and meats are also available. Barbados restaurants can carry flavors that include Italian, French, Chinese, Japanese, Mediterranean, Vegetarian, and Bajan cuisine, all in exceptional style.
On the weekends at Oistins Bay Gardens snowbirds can find the best local seafood and local charm with music and craft items for sale.
For fine dining options, on Barbados' West Coast snowbirds can dine at La Salsa Restaurant, The Cliff Restaurant, The Tides Restaurant, the Sandpiper, or Cin Cin by the Sea, to mention a few.
For the more laid-back type, the casual dining setting is the environment to be part of. Here is where snowbirds can find great food coupled with an easygoing ambiance. They can choose to visit Drifters Beach Bar & Restaurant for an extensive range of Caribbean delights or dine at Sandy's Chattel Bar in a traditional chattel house setting.
Shopping in Barbados offers snowbirds a glorious diversity of shopping experience- from exquisite local craft to international designer brands all at affordable prices.
There are many different shops in Barbados for snowbirds to choose from. They can choose the bustling downtown locations such as Broad Street and Swan Street in the center of Bridgetown, and cheerful suburban shopping centers such as Sheraton Mall and Sky Mall, or even indulge their luxury spending habits all the way up to world-class shopping experiences available in the new Limegrove Lifestyle Centre in Holetown.
For local shopping culture, snowbirds will immerse themselves in some bustling markets. They will have to wake up early to get to the market in good time as they select exotic fruit and vegetables at Cheapside Market, and ask for fresh fish to be filleted on the slab at one of the many famous fish markets. There are also several farmers' markets offering farm-to-fork sustainability and organic produce, along with unique arts and crafts which make perfect gifts and keepsakes to take back home. Barbados is a haven for shoppers – everything is there and priced to entice.
Transport
Barbados has one airport, the Grantly Adams International Airport, located on the south coast of the island in Christ Church.
Barbados' bus transportation is a great way to see the island. This is possibly your cheapest mode of transportation as it costs about $3.50 (approx. €3, £2, $4 CAD, $5 AUD). All buses on the island have designated routes from which snowbirds can choose their destination.
Snowbirds can take a taxi which may prove to be more of a personalized trip. Rates on the island vary but for the most part, are reasonable.
For those who want to sit back and relax in the air-conditioned comfort of a tour bus, that is a favorable option as well. Most tour buses on the island are equipped with storage and seating is set at the ideal height which is perfect for snowbirds to take in as many sights as possible while scanning these fields and hills. Bookings can be made through one's hotel or by directly contacting the tour company.
The true and full appreciators of nature will certainly embrace renting a bike to get around as the exploration process can easily heighten at this level. Rentals are available as either daily or weekly rentals and can be made through one's hotel or by directly contacting bike rental companies on the island. Still, for nature, an Island Safari Tour is an excellent way to get around Barbados as well. These 4×4 island tours expose snowbirds to the natural side and in some instances, the unreachable areas of Barbados.
Health
The island has two (2) principal hospitals, the Queen Elizabeth Hospital and Bayview Hospital. The Queen Elizabeth Hospital is owned by the Barbados government and is the island's principal health care facility. It is also an appointed teaching facility associated with the University of the West Indies, Cave Hill Campus. Bayview Hospital is privately owned and operated and provides the people of Barbados, the Caribbean and beyond with prime private medical health care. Prescriptions from any of these hospitals and clinics on the island can be easily filled at any nearby pharmacy.
Hospitals on the island are supported by a number of polyclinics that are scattered throughout the island. These polyclinics are open throughout the course of the day with a primary role of providing free medical care such as dental visits and health care services that cater to children, the elderly, and pregnant women.
Sandy Crest and FMH Emergency Medical Clinic are the two (2) privately owned full-service medical centers on the island. Sandy Crest is a 24-hour medical facility that is located on Barbados' West Coast and prides itself on a five-star service to its patients and a friendly and highly trained medical and non-medical staff on board. Their mission is to provide timely, compassionate, and comprehensive healthcare services in keeping with their unique setting and available resources.
They continually strive to understand their patient's needs in order to guarantee the delivery of the highest quality care. FMH Emergency Medical Clinic is located in Belleville which is on the outskirts of Barbados' capital city Bridgetown. They provide a comprehensive medical service with medical staff who are adept at accident and emergency care.
Snowbirds can find doctors and dentists that speak English as well as other languages.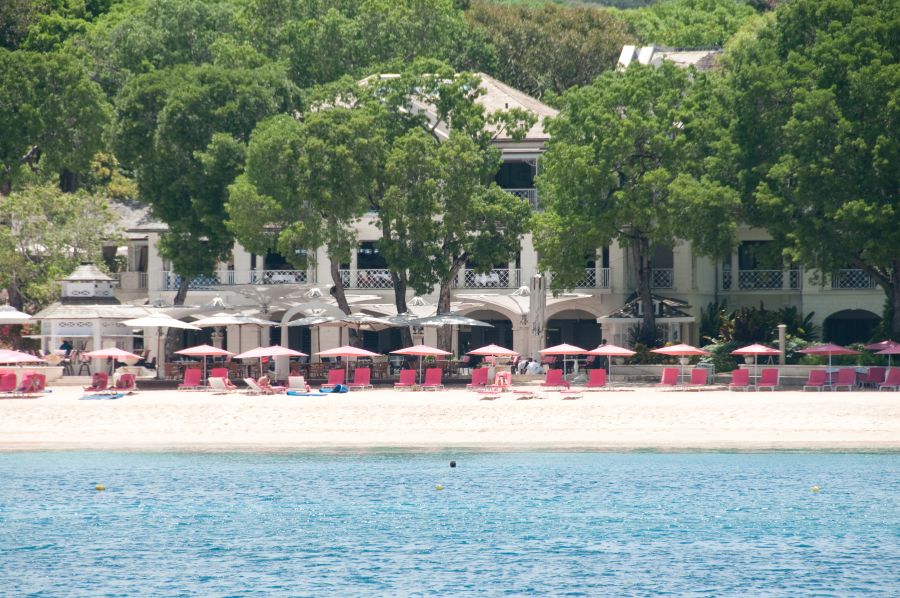 Accommodation
Barbados' apartment options are a simpler way of spending a holiday on the island. These apartments can stand alone or they may be attached to residential houses. These are ideal when snowbirds want to keep it simple yet quite comfortable.
Clean, cozy, and visitor-friendly, bed-and-breakfast facilities are never too far from the beach and are usually within walking distance of a shopping area and other amenities. Bed-and-breakfast accommodations are available for the budget-conscious or those who prefer to keep things simple. Most of the bed-and-breakfasts are located along the south, east and west coasts, and although they may vary in size, they all provide the allure of "cool 'n breezy" island life as part of the package deal for a tropical getaway.
Some of these include Adulo Apartments, Angler apartments, Bayfield House, Best E Villas- Prospect, Best E Villas- Prospect, and Halcyon Palm amongst others.
Most hotels, guesthouses and vacation rentals are located in Christ Church on the south coast and in St. James and St.Peter on the west coast. Snowbirds should stay in these areas if they wish to be within walking distance of great beaches, excellent restaurants and exciting nightlife.
The average accommodation price is $38 (approx. €34, £30, $51 CAD, $57 AUD) per night.
Packing List
Weather: The fall, winter, and spring weather in Barbados will normally be hot during the day and hot/warm during the night. Of course in the fall and spring it will be warmer than in the winter. You have to pack accordingly.

Warm clothing: Even when you go to a warm location like Barbados you should not forget to take some things with you for your trip back home. When you return you are adapted to the warmer weather and need something to protect you from your hometown temperatures.

Consider the Weather: Always look at the type of weather in Barbados. Things like humidity, wind, and rain do not show up in the temperature graph but can have a great impact on your wardrobe. There are several sites with long term forecasts and climate information. Is there often a short afternoon downpour like in the tropics, you maybe need to take a strong umbrella and shoos that can cope with the rain. If there is often a lot of wind you might need a more wind-resistant coat.

Check the local Shopping options: Try to find information about the local shopping options near your location in Barbados. Are there stores where you can buy all your daily supplies, or are some things difficult to get? For some more remote locations, the options can be limited. If a certain item is really important for you might need to take it with you.

Look at the Local Culture: The local culture in Barbados can impact your wardrobe. If most activities are in more upscale locations you might take some more appropriate clothes with you. Or travelling if you travel to certain countries women need to cover themselves in certain areas.

Amenities: Know what's Included in your house or apartment. Is there a coffee maker, a toaster, a washer and dryer, an iron, what is in the kitchen, what kind of towels are there? Things that are there means you do not have to take them with you. A furnished apartment or house can mean something from a few pieces of furniture to a well-stocked place with all the things you have at home. But most of the time your rental will not be stocked.

Mix and match: Wear layers so you can use your wardrobe more efficiently. And do not worry about wearing something more often, probably only you will notice this.

Important for you: If there is something that is really important for you that you want to have present in your house or apartment, take it with you. This can be something like a special knife for the kitchen, or a small mirror that you use in the morning. You can also purchase it locally if it is not that expensive.

Pet supplies: If you take your pet with you don't forget to take supplies for a few days with you. And enough medication, vitamins, or other supplies if you can not purchase them in Barbados locally.

Food: Don't take a lot of food with you. Only when there is something you really can not live without you, and it is not too heavy you could consider taking it with you.

Towels: Not all locations include bigger towels for the swimming pool or a visit to the beach. If you have to take them and don't have a lot of room you can buy some big thin towels.

Office supplies: Normally you will not find any office supplies in your house or apartment. If you think you will use them you could pack some supplies like a scissor, notepaper, envelopes, some pens, and more depending on your needs.

Limit yourself: Don't take too many shoes and jackets, you will not need them that often.

Best-fitting: Bring your favorite and best-fitting items that can multi-function

Washer: Do you have a washer and dryer onsite, you don't need to pack a lot of clothes
Clothing
Basics
Casual
Smart
Footwear
Toiletries
Beauty
Hygiene
Clothing
Basics
Casual
Outdoor
Footwear
Accessories
Toiletries
Medicine
Miscellaneous
Other
Toiletries
Beauty
Hygiene
Hair
Other
Medicine
Miscellaneous
Technology
Travel and Free time
Travel
Free time
Important
Documents
Money
Other locations close to this location:
Travelers' Map is loading...
If you see this after your page is loaded completely, leafletJS files are missing.
If you have any additions, or comments on the content on this page, please use our contact form to let us know.
Detailed weather during the year for Barbados
What to do during the year in Barbados