Spend your fall, winter, or spring in Jekyll Island, Georgia: Is Jekyll Island a good snowbird location?
Jekyll Island, with its widespread beaches and historical leftovers, will definitely peak snowbird's interest. It is located in Glynn County in the state of Georgia, USA. This island features a splendid mix of calmness and curiosity with its white sandy beaches, natural beauty, and tons of greenery. This city is a pure delight for history curious lots as it houses almost 33 historic structures and the weather conditions naturally make it more attractive in winters. Besides this, Jekyll Island has many pretty destinations nearby that one can visit during their stay.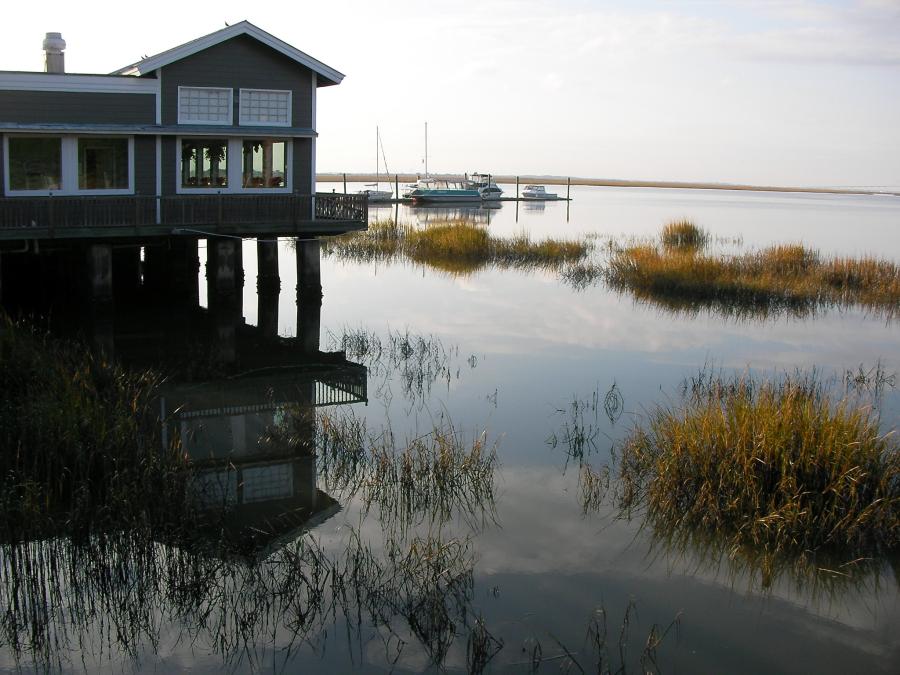 Why should people visit in the winter?
If you're looking forward to a calm and peaceful winter, Jekyll Island is the place where you have to be. In winter, the island is less crowded, offering maximum privacy for you to take advantage of with your loved ones. The second most important reason why you should visit Jekyll Island in winter is the enjoyable weather which enables you to soak up the warm winter sun and enjoy the multiple amenities offered to you. Moreover, there are a plethora of recreational activities one can indulge in during their stay.
Climate
Winter in Jekyll Island normally lasts from October to February. January is considered to be the coldest month of the year with an average low of almost 43°F (6°C) and an average high of 61°F (16°C). November is the most pleasant month of the year and experiences a minimal amount of rain. It can get chilly at nights so it is advisable to rent a place with a heating system.

Things to see in Jekyll Island, Georgia
Jekyll Island has many historical and exciting places for you to visit during winter. Some of them are listed below;
Georgia Sea Turtle Center: The only hospital for injured sea turtles in Georgia. This place is both a facility and a visiting spot at the same time. A great place for you to learn about sea turtles and their way of life. The guides and the staff are also extremely knowledgeable and friendly. Moreover, it is reasonably priced and a suitable place to learn something new.
Mosaic, Jekyll Island Museum: This museum has something for everyone. It is a great place to learn about the history of Jekyll Island. It has interactive equipment for people of all ages, exhibits, and a cute little gift shop.
Horton House Ruins: Want to see some beautiful architecture? Horton House has got you covered. You can embark on a swell self-guided tour of the area as there are plenty of signs describing Jekyll history and is easily accessible. Additionally, this place is adorned with nature's beauty.
St. Andrews Picnic Area & Beach: This beach is widely known for its driftwood and abundance of wildlife. It is very clean and rarely crowded. It has restrooms, beach access, and picnic spots. A beautiful place, indeed, for you to photograph the scenic beauty of the beach and enjoy the winter sun. However, remember to grab your bug spray if you're planning to stay at the beach in the evening.
Villa Ospo: A very neat, clean, and peaceful place with lush green lawns and evidence of natural beauty. This is the go-to spot for destination weddings and as such, it is a must-see while visiting Jekyll Island.
South Dunes Picnic Area: A truly minimally crowded beach with ample picnic spots and shaded areas for you to unwind and soak up that beautiful shining sun.
Things to see not far from Jekyll Island, Georgia
Jekyll Island has a few picturesque destinations located near its premises. Some of the most favored locations for day-trips are listed below:
St. Simons Island: Located just about half an hour drive from Jekyll Island, St. Simons is your perfect getaway from practically everything. Whether you want to go on a shopping spree, play some golf, or eat at a scrumptious restaurant, St. Simons Island has got you covered. It is home to some stupendous beaches and hosts some unforgettable events in winter as well.
Savannah: Being the oldest city in the state of Georgia, Savannah is located at a distance of 93.2 Miles (150 km)

from Jekyll Island. Spend a day at Savannah and bask in the beauty of the magnificent parks like Forsyth Park, museums, and historical sites. The city has much to offer, indeed.

Amelia Island: Located in the state of Florida, USA, at a distance of approximately 62.5 Miles (101 km)

from Jekyll Island. This Island is host to a fab beach known as Fernandina Beach and beautiful downtown. One can go here for fishing, shopping, dining, and much more.

Tybee Island, GA: Approximately a two-hour drive from Jekyll Island, Tybee Island is a perfect blend of historical places, beaches, and recreational activities. Spend a day exploring the historical attractions such as Fort Pulaski National Monument and Georgia's oldest and tallest lighthouse or just laze about or stroll around in the sun.
Darien, GA: Darien is home to numerous historical attractions and is located at a distance of 28.6 Miles (46 km)

from Jekyll Island. This town is very famous for its seafood so don't forget to try it out.
Activities in Jekyll Island, Georgia in the winter
A number of recreational activities await you at Jekyll Island; we have listed a few for you.
Jekyll Tree Lighting Festival: To kick off the holiday season, Jekyll Island hosts a Christmas tree lighting festival. It is held on the Saturday after Thanksgiving and the town glistens with lights and decorations all around. It is truly an incredible sight to behold.
Bicycling: Jekyll Island has over 20 Miles (32 km)

of bike trails and pathways. So hire a bicycle or a tricycle from Jekyll Island Bike Barn and feel the rush of wind on your face as you cycle around. Exercise and entertainment at the same time.

Tennis: Play a game or two of tennis at the Jekyll Island Tennis Center; a public tennis facility.
Museum Tour: Explore the history of the city at the Mosaic museum that offers a wide range of exhibits and interesting interactive activities for people of all ages.
Fishing: Jekyll Island Fishing Center offers you all the facilities that you need for fishing. So don't worry if you are not quite experienced, the center will help you out.
Sunbathing: Soak up the winter sun at the beaches, kickback, stroll around and enjoy the cozy weather.
Picnic: Jekyll Island has many splendid parks with shaded picnic corners and spots where you can go for a picnic and enjoy your day.
Day trips: There are several scenic destinations as listed above, where one can go to for a day-trip from Jekyll Island.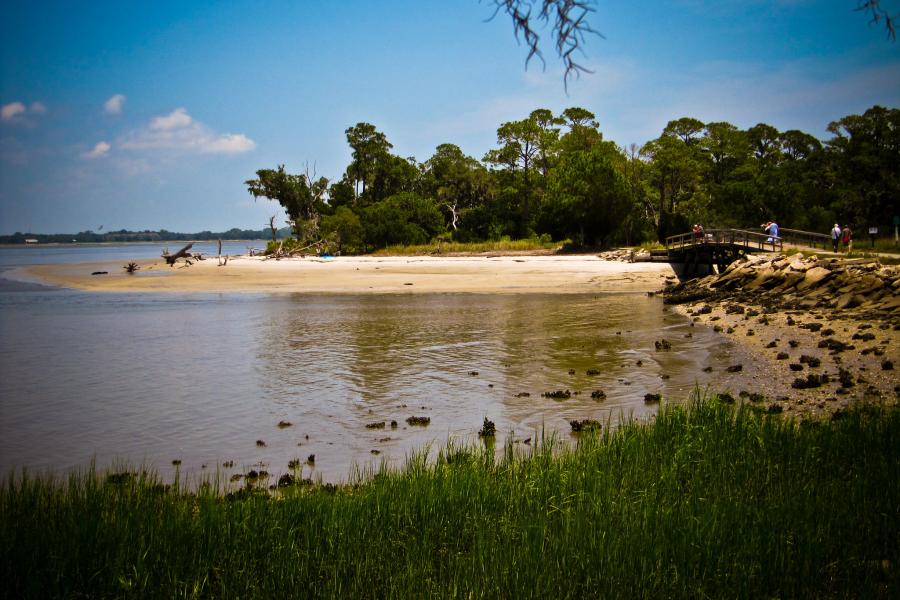 Shopping + Restaurants. Are they open in the fall, winter, or spring?
Local grocery options at Jekyll Island include Jekyll market that is open seven days a week and encompasses almost everything from meat, fruit, vegetables, salad, baked products, ice-cream, gift items, sweets, and many more. You can easily shop for your everyday essentials from here. Other options include Commissary and Maxwell's General Store. Moreover, there are many local gift shops and boutiques for you to collect some souvenirs.
Even though the town is pretty quiet during the winter months, you will find a number of restaurants at Jekyll Island ranging from casual to fine-dining which operate throughout the year. Jekyll Island is known for its hospitality and you'll get to experience it the moment you enter a restaurant on the Island. Don't miss out on the unique flavors this town has to offer.
Transport
Jekyll Island is a small island so it has no major transportation system. The only ways to move around the island are to either rent a bike or an electric golf cart, known as the "Red Bug". Rental car services are more preferred by visitors who plan on staying in the city for long periods of time. You can rent one at the airport easily, but there are also numerous other locations if you do not want to rent one all the time.
The nearest airport is the Brunswick Golden Isles Airport (BQK) which is 30 minutes away from Jekyll Island. Rental cars and hotel shuttles are available to convey one from the airport to Jekyll Island and back.
If you want to use public transport, an easy way to find the best route is to use Google Maps. Find the directions from your starting point to the destination, and click on transit. It will then show you the public transport options.
Health
Jekyll Island has no big hospital or dental care but the nearest considerable hospital is the Southeast Georgia Health System–Brunswick Campus; the general hospital in Brunswick Georgia. Other excellent options in nearby regions include:
Accommodation
There are several websites for long term rentals. Some of the top options include:
RV/Campers/Motorhome
Jekyll Island Campground provides you with a perfect place to park your motorhome or RV. Rates begin with $47 (approx. €43, £37, $63 CAD, $70 AUD) a day and it offers various recreational activities and other facilities you would need. (https://www.jekyllisland.com/lodging/jekyll-island-campground/)
Packing List
Weather: The fall, winter, and spring weather in Jekyll Island (Georgia) will normally be warm during the day and can be cold during the night. Of course in the fall and spring it will be warmer than in the winter. You have to pack accordingly.

Warm clothing: Even when you go to a warm location like Jekyll Island (Georgia) you should not forget to take some things with you for your trip back home. When you return you are adapted to the warmer weather and need something to protect you from your hometown temperatures.

Consider the Weather: Always look at the type of weather in Jekyll Island (Georgia). Things like humidity, wind, and rain do not show up in the temperature graph but can have a great impact on your wardrobe. There are several sites with long term forecasts and climate information. Is there often a short afternoon downpour like in the tropics, you maybe need to take a strong umbrella and shoos that can cope with the rain. If there is often a lot of wind you might need a more wind-resistant coat.

Check the local Shopping options: Try to find information about the local shopping options near your location in Jekyll Island (Georgia). Are there stores where you can buy all your daily supplies, or are some things difficult to get? For some more remote locations, the options can be limited. If a certain item is really important for you might need to take it with you.

Look at the Local Culture: The local culture in Jekyll Island (Georgia) can impact your wardrobe. If most activities are in more upscale locations you might take some more appropriate clothes with you. Or travelling if you travel to certain countries women need to cover themselves in certain areas.

Amenities: Know what's Included in your house or apartment. Is there a coffee maker, a toaster, a washer and dryer, an iron, what is in the kitchen, what kind of towels are there? Things that are there means you do not have to take them with you. A furnished apartment or house can mean something from a few pieces of furniture to a well-stocked place with all the things you have at home. But most of the time your rental will not be stocked.

Mix and match: Wear layers so you can use your wardrobe more efficiently. And do not worry about wearing something more often, probably only you will notice this.

Important for you: If there is something that is really important for you that you want to have present in your house or apartment, take it with you. This can be something like a special knife for the kitchen, or a small mirror that you use in the morning. You can also purchase it locally if it is not that expensive.

Pet supplies: If you take your pet with you don't forget to take supplies for a few days with you. And enough medication, vitamins, or other supplies if you can not purchase them in Jekyll Island (Georgia) locally.

Food: Don't take a lot of food with you. Only when there is something you really can not live without you, and it is not too heavy you could consider taking it with you.

Towels: Not all locations include bigger towels for the swimming pool or a visit to the beach. If you have to take them and don't have a lot of room you can buy some big thin towels.

Office supplies: Normally you will not find any office supplies in your house or apartment. If you think you will use them you could pack some supplies like a scissor, notepaper, envelopes, some pens, and more depending on your needs.

Limit yourself: Don't take too many shoes and jackets, you will not need them that often.

Best-fitting: Bring your favorite and best-fitting items that can multi-function

Washer: Do you have a washer and dryer onsite, you don't need to pack a lot of clothes
Clothing
Basics
Casual
Smart
Footwear
Toiletries
Beauty
Hygiene
Clothing
Basics
Casual
Outdoor
Footwear
Accessories
Toiletries
Medicine
Miscellaneous
Other
Toiletries
Beauty
Hygiene
Hair
Other
Medicine
Miscellaneous
Technology
Travel and Free time
Travel
Free time
Important
Documents
Money
Other locations close to this location:
Travelers' Map is loading...
If you see this after your page is loaded completely, leafletJS files are missing.
If you have any additions, or comments on the content on this page, please use our contact form to let us know.
Detailed weather during the year for Jekyll Island Georgia
What to do during the year in Jekyll Island Georgia