The city of Lake Buena Vista is located in Orange County, Florida. It is infamous for being the mailing address of Walt Disney as the municipality is controlled by the Walt Disney Company. It is a town with mostly resorts and exceptional infrastructure. All of the four Disney theme parks are located in or close to the city, and it is one of the most pertinent destinations to visit in winter, not only for the superb resorting experience but also for its weather.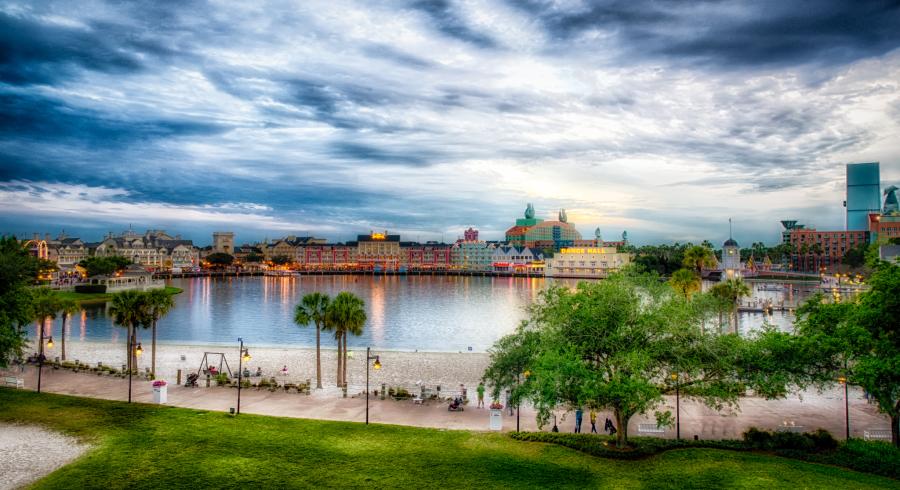 Why should people stay in Lake Buena Vista during the winter?
Although the city is popular for the renowned Walt Disney World, only the weather would allow you to enjoy, relax, and have fun. The warm climate allows you to head out in the streets and explore the city and the theme parks. There are more than enough places to go shopping along with many restaurants. A sunny day offers various outdoor activities to stay fit as well. You can head out for a walk in the morning or go cycling.
Climate
The weather of Lake Buena Vista is mildly warm. The city has an average high temperature of 78.8°F (26°C) and an average low of 51.8°F (11°C). Heating systems in the residence are recommended due to colder weather during the night. The winter period normally does not see hurricanes (the hurricane season is from June to November).

Things to see in Lake Buena Vista
Lake Buena Vista is an important tourist location with the various Disney parks:
Epcot: It is a future world themed park dedicated to human achievements like technological innovation and international culture. The park is also known as "permanent world's fair". Epcot offers various themed parks for the children and infrastructure inspired by one of the great movies of Disney.
Walt Disney World Resort: It is an entertainment complex filled with various theme parks, resort hotels, golf courses, shopping centers, and a camping resort. It is the ultimate entertainment hub.
Magic Kingdom Park: It is the most visited theme park in the world for the last thirteen years. It is represented by a Cinderella Castle inspired by the fairy tale castle. The park is filled with similar attractions.
Disney's Saratoga Springs Resort and Spa: It is famous for its spas, a health club, and horse riding. It has multi-bedroom villas and dazzling pools as well as golf courses. The Resort offers various fun activities with impressive dining options.
The American Adventure: It provides an animatronic American history show. It features various stage shows on American history. You can educate yourself about American history by attending one of these shows at this pavilion.
Bijutsu-Kan: It is an exhibition gallery at the Japan Pavilion which hosts long-term exhibits on Japanese art and culture. You can first-hand knowledge of the primitive Japanese culture, values, and norms from the masterpieces displayed in the gallery.
Things to see not far from Lake Buena Vista
There are many neighboring towns and places worth a visit:
Kennedy Space Center: Learn about the Apollo moon mission and many other achievements. As the site is still used today you can even watch a live lunch. Check https://kennedyspacecenter.com/ for more information.
Orange County National Golf Center and Lodge: The Orange County Golf Center is home to one of the most beautiful golf courses in the US. You can visit the Golf Center for a perfect golfing experience while enjoying the oceanic views and beachside scenery. Some of the golf courses offer views of beautiful hills as well as greenery. Along with golf, the center offers other activities for relaxation too. The center is located 11.5 Miles (19 km)

from Lake Buena Vista.

Johns Lake Conservation Area: Located 16.8 Miles (27 km)

from Lake Buena Vista, you can go on a picnic on this wonderful place. Make a short boat trip, test your fishing skills under the shade of majestic oaks or go on a hike, these are some of the endless activities you can indulge in Johns Lake Conservation. You can also get a chance to take a look at the American Alligator.

Kissimmee Air Museum: Located 10.3 Miles (17 km)

from Lake Buena Vista, the museum is home to vintage aircraft from World War ll to Vietnam War and includes an outdoor exhibition as well.

Baterbys Art Gallery: Located 27 Miles (43 km)

from Lake Buena Vista, it offers one of the finest artworks of the pioneers in the art world like Picasso, Salvador Dali, Joan Miro, and others.
Activities in Lake Buena Vista in the winter
There are numerous activities to have fun during the visit in Lake Buena Vista, some of them are as follows;
Walking tour of the city: You can visit around the city with a tour guide and visit various parks, shopping centers, pavilions, and water clubs. You can taste the delicacies of all around the world as well.
Spa & Fitness Clubs: There are various health clubs nearby along with spas and you can visit these clubs to have quality time as well as get involved in activities beneficial for health.
Shopping: Lake Buena Vista is an attractive place popular for its outdoor lifestyle. You can enjoy the entertainment complex of the city with lots of shopping malls, golf courses, theme parks, and visit various flea markets and "shop till you drop" because the city is filled with such places.
A boat trip: You can rent a boat and visit the Johns Lake Conservation Bulow and other parks to enjoy nature as well as witness the beautiful scenery.
Fishing: You can visit the lakes nearby for shore fishing as well. You might get lucky in catching the giant Peacock Bass.
Golf: Spend a nice day playing golf as the weather of the city is compliant with such a sport. There are various 9-hole and 18-hole golf courses as well as clubhouses within the city.
Walking: Enjoy a nice walk in and around the city.
Visit the Pavilions: You can visit the pavilions of various nations to learn about the ancient history of art and culture.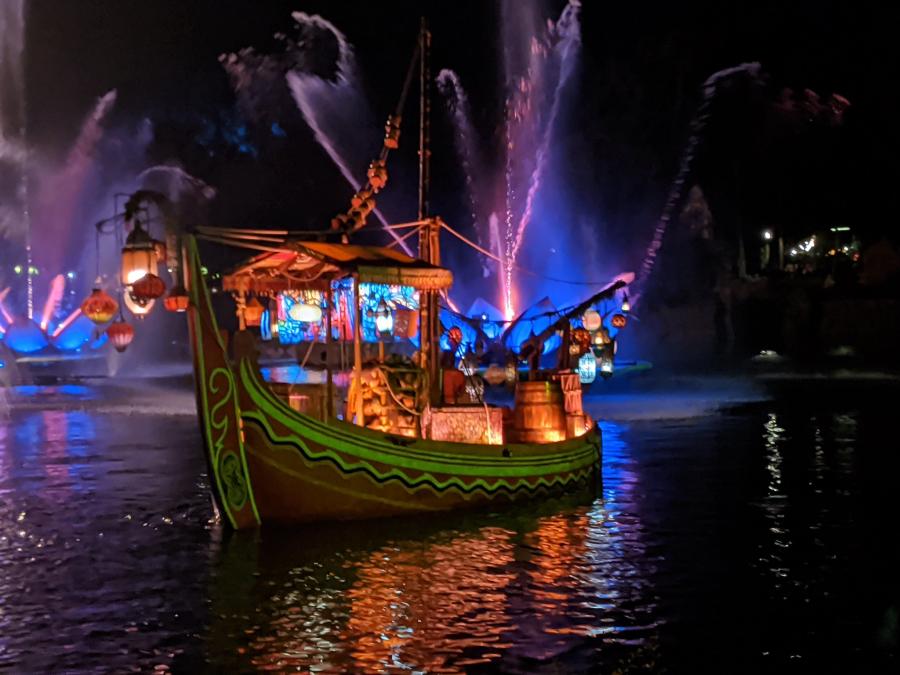 Shopping + Restaurants. Are they open in the winter?
The winter season is an important time for Florida with many visitors coming to escape the harsh winter in the north. This means that stores and restaurants will be open for the winter season. In the summer (low season) you can find some closed stores and restaurants in some parts of Florida that are more catering to snowbirds.
You can find a lot of fresh produce markets in Lake Buena Vista such as Farmer's Market along with several others. In these markets, you can find a great variety of fruits, vegetables, and other fresh products. You can also visit souvenir and gift shops like Treasure Island Gift Shop and Reel Vogue etc. As the Disney World and Universal Studios are located nearby, there are various themed cafes available in the city. As there is no traditional cuisine of this particular city, these cafes serve their customers with the delicacies from around the world. The restaurants and cafes are open in the winter.
Transport
The public transportation system of Lake Buena Vista is vast. The bus transportation is readily available whether you want to travel across the city or even for inter-city travel. There is a public transit LYNX, the Central Florida Regional Transportation Authority, offers bus transportation to and from Lake Buena Vista as well as intra-city traveling. Disney Transit is a mass public transit system offering services for travel within the city. It provides free transportation to the guests of the Disney World Resort.
There is a monorail public transit system offered for the residents of the Disney World Resort free of cost. The nearest Amtrak Station to Lake Buena Vista is in Kissimmee at a distance of 12 Miles (19 km) from Lake Buena Vista for inter-city travels. There are bus and cab services which provide easy access to the train station.
The nearest airport is Orlando International Airport located about 19.5 Miles (31 km) from the main city of Lake Buena Vista. There are various airport shuttle services available as well you and can either take a bus or a taxi to reach the city.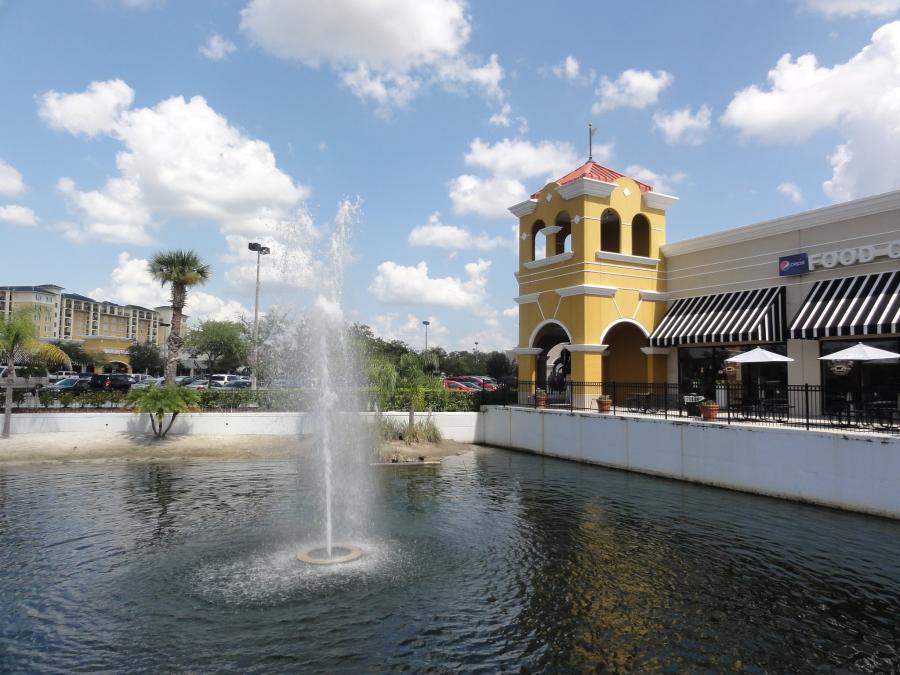 Health
In Lake Buena Vista, public and private health facilities are located nearby and are easily accessible. The health sector is perfectly suitable for anyone who walks in with a problem. Emergency cases are handled well and you can find some of the most significant healthcare centers mentioned below:
Accommodation
There are a number of different rental companies present in Lake Buena Vista, whether you're looking for an apartment, cottage or a villa. Some of the most popular organizations that are commonly used include:
These prominent websites along with other websites connect you to the local real estate agents in Clearwater, Florida. You can rent a 1-bedroom and 1-bath starting with a price above $800 (approx. €658, £585, $1017 CAD, $1037 AUD).

RV/Campers/Motorhome
There are a lot of campgrounds near Lake Buena Vista:
Sherwood RV Resort: There are water, electricity, and sewer services available.It costs nearly $71 (approx. €58, £52, $90 CAD, $92 AUD) for one night. There are 514 spaces available. For more information, you can visit (www.rvonthego.com)
For more options check https://www.campgroundreviews.com/regions/florida/lake-buena-vista
Packing List
Weather: The winter weather in Lake Buena Vista (Florida) will normally be warm during the day and can be cold during the night. You have to pack accordingly.

Warm clothing: Even when you go to a warm location like Lake Buena Vista (Florida) you should not forget to take some things with you for your trip back home. When you return you are adapted to the warmer weather and need something to protect you from your hometown temperatures.

Consider the Weather: Always look at the type of weather in Lake Buena Vista (Florida). Things like humidity, wind, and rain do not show up in the temperature graph but can have a great impact on your wardrobe. There are several sites with long term forecasts and climate information. Is there often a short afternoon downpour like in the tropics, you maybe need to take a strong umbrella and shoos that can cope with the rain. If there is often a lot of wind you might need a more wind-resistant coat.

Check the local Shopping options: Try to find information about the local shopping options near your location in Lake Buena Vista (Florida). Are there stores where you can buy all your daily supplies, or are some things difficult to get? For some more remote locations, the options can be limited. If a certain item is really important for you might need to take it with you.

Look at the Local Culture: The local culture in Lake Buena Vista (Florida) can impact your wardrobe. If most activities are in more upscale locations you might take some more appropriate clothes with you. Or travelling if you travel to certain countries women need to cover themselves in certain areas.

Amenities: Know what's Included in your house or apartment. Is there a coffee maker, a toaster, a washer and dryer, an iron, what is in the kitchen, what kind of towels are there? Things that are there means you do not have to take them with you. A furnished apartment or house can mean something from a few pieces of furniture to a well-stocked place with all the things you have at home. But most of the time your rental will not be stocked.

Mix and match: Wear layers so you can use your wardrobe more efficiently. And do not worry about wearing something more often, probably only you will notice this.

Important for you: If there is something that is really important for you that you want to have present in your house or apartment, take it with you. This can be something like a special knife for the kitchen, or a small mirror that you use in the morning. You can also purchase it locally if it is not that expensive.

Pet supplies: If you take your pet with you don't forget to take supplies for a few days with you. And enough medication, vitamins, or other supplies if you can not purchase them in Lake Buena Vista (Florida) locally.

Food: Don't take a lot of food with you. Only when there is something you really can not live without you, and it is not too heavy you could consider taking it with you.

Towels: Not all locations include bigger towels for the swimming pool or a visit to the beach. If you have to take them and don't have a lot of room you can buy some big thin towels.

Office supplies: Normally you will not find any office supplies in your house or apartment. If you think you will use them you could pack some supplies like a scissor, notepaper, envelopes, some pens, and more depending on your needs.

Limit yourself: Don't take too many shoes and jackets, you will not need them that often.

Best-fitting: Bring your favorite and best-fitting items that can multi-function

Washer: Do you have a washer and dryer onsite, you don't need to pack a lot of clothes
Clothing
Basics
Casual
Smart
Footwear
Toiletries
Beauty
Hygiene
Clothing
Basics
Casual
Outdoor
Footwear
Accessories
Toiletries
Medicine
Miscellaneous
Other
Toiletries
Beauty
Hygiene
Hair
Other
Medicine
Miscellaneous
Technology
Travel and Free time
Travel
Free time
Important
Documents
Money