Spend your fall, winter, or spring in Las Vegas, Nevada. Is Las Vegas a good snowbird location?
The glistening city of Las Vegas is located in Clark County, Nevada, and is known internationally for its enthralling entertainment and recreational opportunities. Las Vegas rests in the middle of a desert, surrounded by desert vegetation. While Nevada is home to more mountain ranges than any other state, Las Vegas has much more to offer in addition to the extravagant and luxurious resorts it is primarily famous for. The incredibly picturesque urban and mountainous beauty presents the city as a diverse and interesting destination for all ages.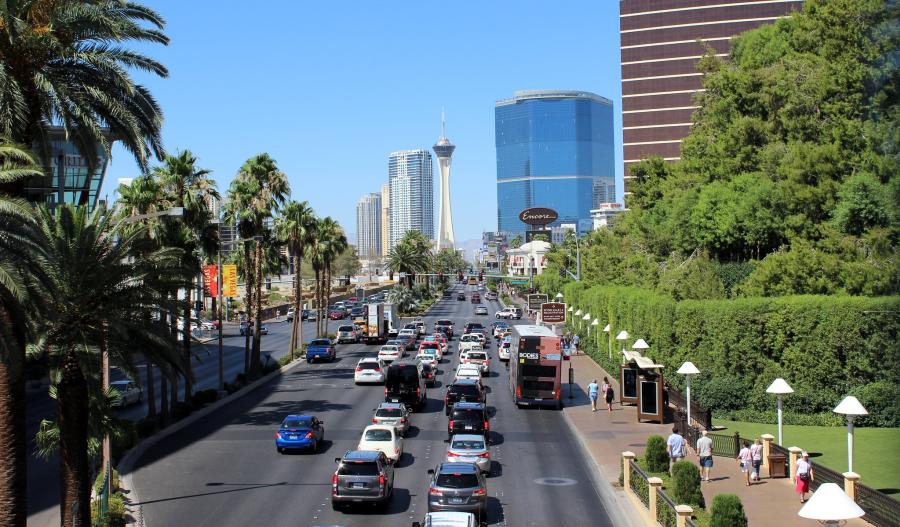 Why should people visit in the winter?
Las Vegas is a perfect location for snowbirds wishing to escape the harsh winter of their homelands and journey to a sunny and exciting destination. It is the hub of extravagance and entertainment. In addition to world-class casinos and lavish resorts, the city is also home to wonderful parks, a historic downtown area, golf resorts, ranches, and interesting museums. There are numerous activities to enjoy in the winter owing to the mild weather. Winter is also the time of Christmas and New Year celebrations and like everything else in Vegas, these celebrations are unforgettable experiences. The sparkling decorations, enormous Christmas trees, and vibrant lights are extraordinary sights to behold. There are music shows, live entertainment, special menus, and drinks to honor these events. This is normally the busiest time of the year.
Climate
Winter in Las Vegas is cold and dry. The desert climate of the region is mostly pleasant and comfortable during the day but the temperature may drop at night. On average, the temperature during the day time is around 56°F (13°C) and it is known to dip down to 30°F (-1°C) at night. There are some cold days but on average, the weather remains stable and comfortable with very little chance of rain.

Things to see in Las Vegas, Nevada
The city boasts historical places, a busy downtown, nature parks, and some interesting beaches. The following places are a must-visit when in Las Vegas:
Las Vegas Springs Preserve has a historical significance and is also known as the birthplace of Las Vegas. The Nevada State Museum is located here, housing items from the development of Las Vegas as well as the natural history of the area. The 180-acre area includes botanical gardens displaying desert plants and a series of walking trails that can be explored on foot. Visit https://www.springspreserve.org/ for more information.
Las Vegas Strip, also known as The Strip, has some of the largest hotels, casinos, restaurants, and extravagant resorts in the world. It is one of the most popular and iconic destinations in the world and one of the driving forces of the state's economy.
Stratosphere Tower is located on The Strip and is a landmark of the Vegas skyline offering a magnificent 360-degree view of the iridescent Las Vegas Strip and Valley.
Bellagio Hotel on The Strip offers two interesting attractions for the visitors. Bellagio Conservatory & Botanical Garden begets gorgeous and colorful floral arrangements and art. Fountains of Bellagio are tall and impressive fountains that are choreographed to music for performances.
Fremont Street is a famous and historic street located in downtown Las Vegas and has many attractions and famous casinos like the Golden Gate Hotel and Casino. It was named in honor of the late explorer, John Charles Fremont.
Golden Gate Hotel and Casino is located at Fremont Street and is the oldest attraction which opened its doors to the public in 1906. The hotel was also the first one to serve cheap shrimp cocktails which is a Las Vegas staple and icon to date.
The Mob Museum, also known officially as the National Museum of Organized Crime and Law Enforcement, is a history museum located in downtown Las Vegas. It features a display of artifacts, stories, and the history of organized crime in the United States, as well as the actions and initiatives by law enforcement to prevent such crimes. It is an interesting and educational museum to visit.
Things to see not far from the Las Vegas, Nevada
Nevada is home to some stunning natural geography including Canyons, national parks, natural springs, and lakes. There are a lot of exciting sights and experiences only a day trip away from Las Vegas. Here are some options:
Red Rock Canyon National Conservation Area is located in the Mojave Desert around 15 Miles (24 km)

from the city. The area has gigantic red sandstone formations with stunning views. It is a great place for a picnic, hike, stroll, or drive.

The Spring Mountain Ranch State Park is a historic spot and public recreation area located in the Red Rock Canyon Conservation Area.
Tule Springs Fossil Beds is located 18 Miles (29 km)

from Vegas and is a National Monument near Las Vegas. It was established in 2014 to protect Ice Age paleontological discoveries. It offers many trails for hiking and exploring as well.

Lake Mead National Recreation Area is located 20 Miles (32 km)

from Las Vegas and offers activities like fishing, swimming, and boating for visitors.

Hoover Dam is located 37 Miles (60 km)

from Las Vegas and is a National Historic Landmark. Constructed in the 1930s, this dam has played a major role in the development of the Southwest.

Valley of Fire State Park is located about 48.5 Miles (78 km)

from Las Vegas and is filled with red rock formations made from Aztec sandstone which look like huge red fires on a sunny day. The sandstone formations have been assigned different names to represent their physical features.

Small Nevada towns like Paradise, Henderson, and Blue Diamond are located at very short distances from Las Vegas and can be visited on a day-trip.
Activities in Las Vegas, Nevada in the winter
Visitors can engage in exciting activities while visiting Las Vegas during winter. Some of them include:
Night Tour by Open-Top Bus: This is an exciting way to discover and get acquainted with the history, culture, and architecture of Las Vegas. Visit /www.getyourguide.co.uk/las-vegas-l58/ for more information.
Food and wine tours: These tours contain a wide range of options in Las Vegas and can be tailored to your needs.
Horseback riding: During the winter months, some ranches and equestrian centers offer guided horseback riding tours for visitors to bask in the natural landscape of the region.
Walking and Hiking: The diverse landscape offers many trails for visitors to explore the city on foot.
Golfing: Golf is an iconic part of the city and there are many golf resorts in and close to Las Vegas.
Gambling classes: This city is primarily famous for gambling. There are some casinos that offer classes for those who wish to learn the art and tricks of gambling.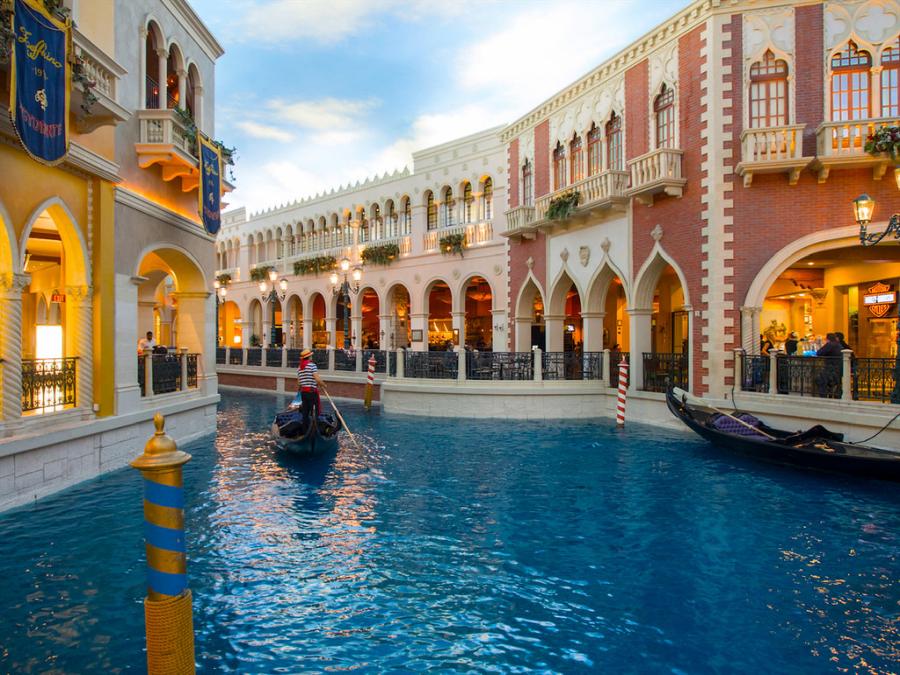 Shopping + Restaurants. Are they open in the fall, winter, or spring?
Las Vegas is very diverse when it comes to shopping. You will find huge and extravagant malls, Las Vegas Premium Outlets, Farmer's markets, and pop-up markets around the city. Malls and outlet centers are a good place to purchase international brands but the true culture and essence of any place can be enjoyed at local markets. Las Vegas Farmers Markets are located at six different places throughout the city and offer fresh produce, handmade jewelry, soaps, lotions, and other items. The Market in the Alley is another such place in Downtown Las Vegas on the famous Fremont Street. It is open at night, on the third Saturday of each month. It has many local vendors selling a variety of items, in addition to some form of live entertainment, food, and drinks.
The culinary options in this city will leave you amazed and longing for more. In order to enjoy a more traditional and quality taste, the downtown area has a variety of restaurants and cafes to choose from. Fine dining is also available in first-class hotels and restaurants located at The Strip. The city is well-known for its amazing buffets which include a variety of iconic foods making it easier to taste a little bit of everything from the menu instead of choosing one particular dish. Las Vegas offers all types of cuisines from around the world. The Las Vegas Shrimp Cocktail is considered an iconic and timeless drink of Las Vegas which has been served here since the 1900s.
Transport
The nearest airport from Las Vegas is the McCarran International Airport which is located about 5 Miles (8 km) from the downtown area. Having a car can be convenient during your stay. You can rent one at the airport easily, but there are also numerous other locations if you do not want to rent one all the time.
Las Vegas offers its visitors various options for transport like affordable buses, pedestrian-friendly streets, and a monorail. The RTC bus system provides service along the Strip as well as in Downtown and the surrounding areas of Las Vegas. The Deuce and SDX buses offer an economical means to get around the Vegas hotspots.
The Las Vegas Monorail is a quick and easy way to travel between different destinations on The Strip. Visit https://www.lvmonorail.com/ for more information about tickets and timings.
 Downtown Loop is a free circulator bus in Downtown Las Vegas having 9 stops and provides direct service to The Arts District, Mob Museum, and Fremont Street seven days a week.
If you want to use public transport, an easy way to find the best route is to use Google Maps. Find the directions from your starting point to the destination, and click on transit. It will then show you the public transport options.
Health
Las Vegas has good medical facilities available at the hospitals and medical centers in the area. Doctors are competent and several specialists are also present. Dentists are also readily available for consultation. A few hospitals and medical centers in the city are listed below: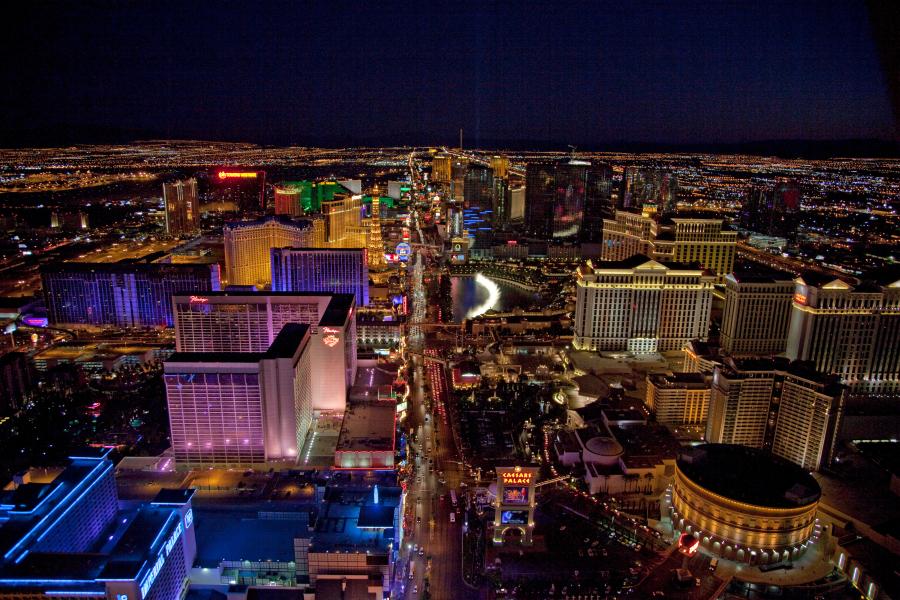 Accommodation
Visitors can search for affordable houses for rent on Airbnb (www.airbnb.com) which is an online marketplace that connects people, who wish to rent out their homes, to people who are looking for accommodation in that location.
Snowbirds can find great condos and apartments for rent at reasonable prices even during the winter if they book beforehand using one of the realtor websites listed below:
RV/Campers/Motorhome
If you own a campervan or RV, you can savor the desert landscape, mild weather, and the mountainous views by camping at the following campsites:
Packing List
Weather: The fall, winter, and spring weather in Las Vegas (Nevada) will normally be chilly during the day and cold during the night. Of course in the fall and spring it will be warmer than in the winter. You have to pack accordingly.

Warm clothing: Even when you go to a warm location like Las Vegas (Nevada) you should not forget to take some things with you for your trip back home. When you return you are adapted to the warmer weather and need something to protect you from your hometown temperatures.

Consider the Weather: Always look at the type of weather in Las Vegas (Nevada). Things like humidity, wind, and rain do not show up in the temperature graph but can have a great impact on your wardrobe. There are several sites with long term forecasts and climate information. Is there often a short afternoon downpour like in the tropics, you maybe need to take a strong umbrella and shoos that can cope with the rain. If there is often a lot of wind you might need a more wind-resistant coat.

Check the local Shopping options: Try to find information about the local shopping options near your location in Las Vegas (Nevada). Are there stores where you can buy all your daily supplies, or are some things difficult to get? For some more remote locations, the options can be limited. If a certain item is really important for you might need to take it with you.

Look at the Local Culture: The local culture in Las Vegas (Nevada) can impact your wardrobe. If most activities are in more upscale locations you might take some more appropriate clothes with you. Or travelling if you travel to certain countries women need to cover themselves in certain areas.

Amenities: Know what's Included in your house or apartment. Is there a coffee maker, a toaster, a washer and dryer, an iron, what is in the kitchen, what kind of towels are there? Things that are there means you do not have to take them with you. A furnished apartment or house can mean something from a few pieces of furniture to a well-stocked place with all the things you have at home. But most of the time your rental will not be stocked.

Mix and match: Wear layers so you can use your wardrobe more efficiently. And do not worry about wearing something more often, probably only you will notice this.

Important for you: If there is something that is really important for you that you want to have present in your house or apartment, take it with you. This can be something like a special knife for the kitchen, or a small mirror that you use in the morning. You can also purchase it locally if it is not that expensive.

Pet supplies: If you take your pet with you don't forget to take supplies for a few days with you. And enough medication, vitamins, or other supplies if you can not purchase them in Las Vegas (Nevada) locally.

Food: Don't take a lot of food with you. Only when there is something you really can not live without you, and it is not too heavy you could consider taking it with you.

Towels: Not all locations include bigger towels for the swimming pool or a visit to the beach. If you have to take them and don't have a lot of room you can buy some big thin towels.

Office supplies: Normally you will not find any office supplies in your house or apartment. If you think you will use them you could pack some supplies like a scissor, notepaper, envelopes, some pens, and more depending on your needs.

Limit yourself: Don't take too many shoes and jackets, you will not need them that often.

Best-fitting: Bring your favorite and best-fitting items that can multi-function

Washer: Do you have a washer and dryer onsite, you don't need to pack a lot of clothes
Clothing
Basics
Casual
Smart
Footwear
Toiletries
Beauty
Hygiene
Clothing
Basics
Casual
Outdoor
Footwear
Accessories
Toiletries
Medicine
Miscellaneous
Other
Toiletries
Beauty
Hygiene
Hair
Other
Medicine
Miscellaneous
Technology
Travel and Free time
Travel
Free time
Important
Documents
Money
Other locations close to this location:
Travelers' Map is loading...
If you see this after your page is loaded completely, leafletJS files are missing.
If you have any additions, or comments on the content on this page, please use our contact form to let us know.
Detailed weather during the year for Las Vegas Nevada
What to do during the year in Las Vegas Nevada